Inspired by Tesla, Model M is a premium concept motorcycle that features top display touchscreen, the flexible display is curved upward towards the rider. The display includes both day and night modes for better visibility without distraction. You can always be connected no matter where you are, it offers rich content at your fingertips. You can easily locate your destination, find your favorite songs, or perhaps new restaurants to try. Everything you need to know about your motorcycle is displayed right in front of you, from battery level, navigation, to vehicle data.
Model M Motorcycle comes with two separate digital screens that allow the user to see what's behind them when charging lanes at all times. These screens display at real time and relay what is being captured from the cameras located near the tail light at the rear end of the motorcycle. Rear view cameras dim accordingly to the time of day and are anti-glare when it is sunny outside.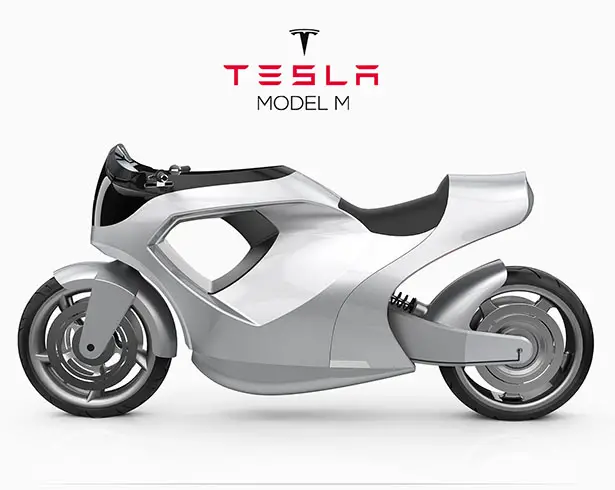 The foot-pegs of Model M are a work of art. When a key is in-close proximity, they automatically rotate outward as if the motorcycle is presenting itself to its owner. When no longer in use and parked, they retract into the body of the motorcycle, creating a seamless surface. On the backside of the foot-pegs reveal turn signals that illuminate at night. Scan the streamlined body panels and you'll discover that Model M by James Gawley lacks of visible fuel door. Once you approach the rider's seat with a charging connector and the hidden charge port automatically opens. The charging connector can't be removed until Model M is unlocked.
The kickstand is designed in a way similar to the Tesla Model S door handles, and the Model M foot pegs. Activated by the center control console of the motorcycle, the kickstand is exposed outward at an angle allowing the motorcycle to stand upright when in the parked position.
The smart air suspension lowers the motorcycle's height at highway speeds to reduce its frontal area. The front cowling routes air uninterrupted beneath the battery's flat skidplate and past the rear tail. This motorcycle automatically adjusts stiffness for optimum performance and ride regardless of road surface or cargo. By reducing drag in turn maximizes battery range.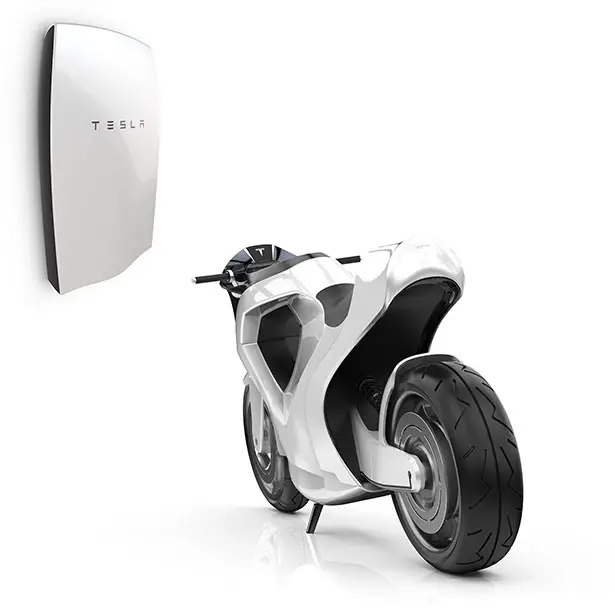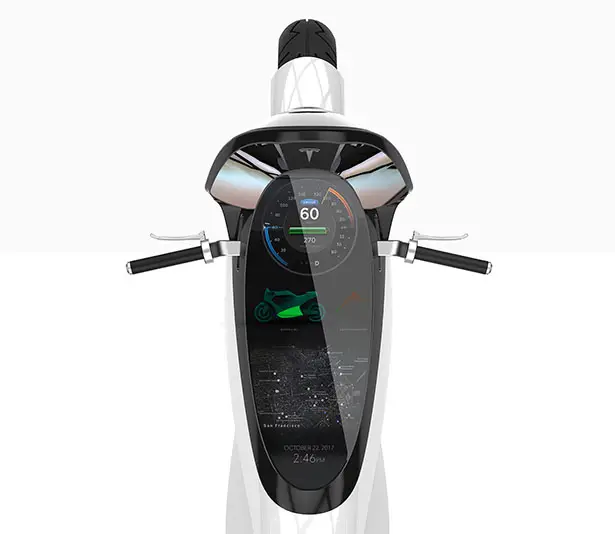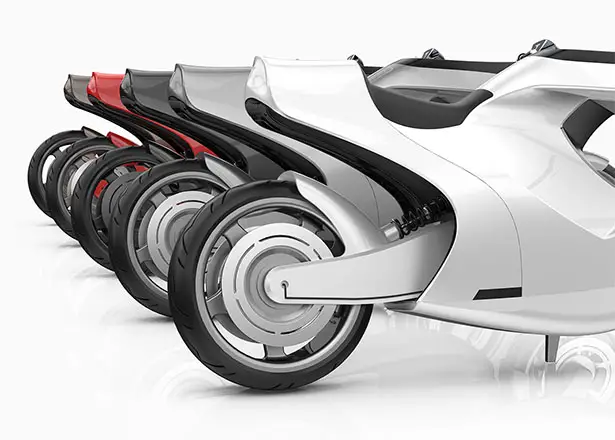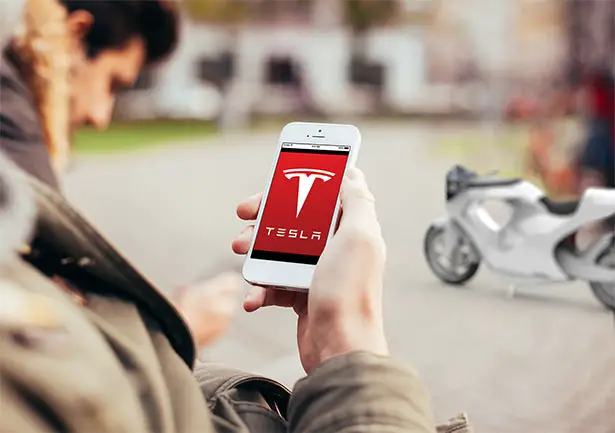 *Some of our stories include affiliate links. If you buy something through one of these links, we may earn an affiliate commission.