Hammacher Schlemmer just got something new in its catalog, Self Balancing Electric Unicycle which you can actually buy. We've seen many concepts about unicycle but most of them are just concept or still at prototype stage, but if you are willing to spend $2,700, you can get a real one from Hammacher. It's a cool briefcase-sized electric unicycle powered by 500-watt electric motor, perfect for 2 hours ride at 13 miles/hour after 3-hour battery charge (but it also depends on your weight). If you are not familiar with unicycle, it's a vehicle that keeps the rider at perfect balanced at all times thanks to its gyroscopic sensors.
It's a small vehicle, ideally for urban commuting and suburban recreation. Simply stand on the 2 feet pads and the gyroscopic sensors will detect your feet movements. It can support rider up to 250-pounds, grip the handlebar and lean forward to move or lean backward to slow down the unicycle and eventually stop, yes, just like Segway. The main motor is housed inside a sturdy ABS case, it spins the cycle's single 16-inch diameter wheel which extends only 4-inch from the main case, so even when you wear leg pants, it won't snag. [Buy It Here]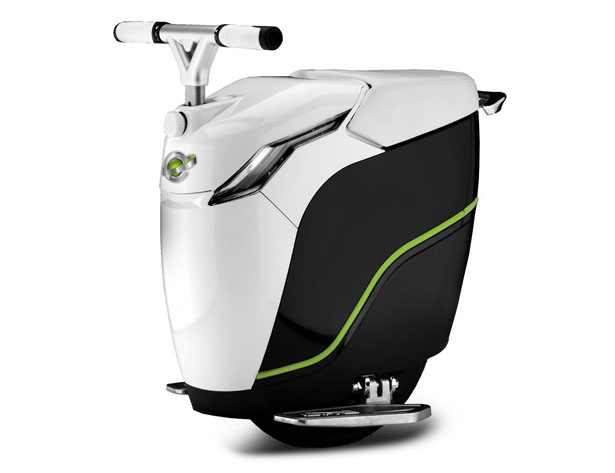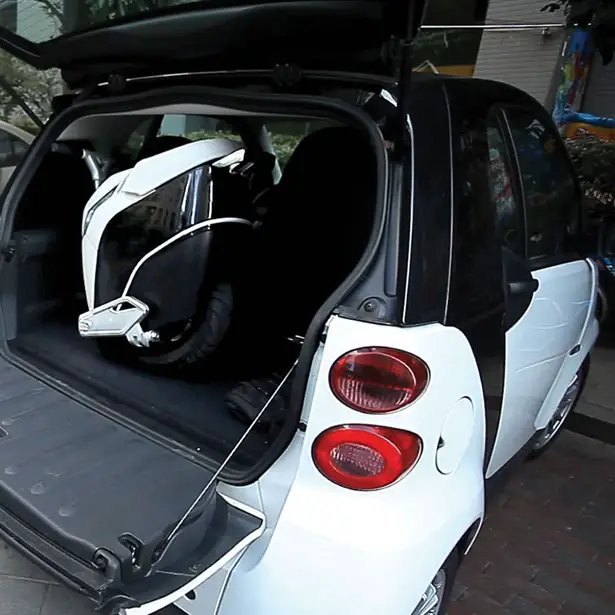 *Some of our stories include affiliate links. If you buy something through one of these links, we may earn an affiliate commission.