Available in limited edition of 20 pieces, Hublot Antikythera SunMoon Watch features the fusion between antiquity and modernity. You can view highly precise Sun and Moon indications from this watch, what a perfect watch for an archaeologist. This watch is a tribute to Antikythere mechanism which is one of most mysterious objects in our history of civilization. Discovered back in Greek waters in 1901, the first "astronomical calculator" in human history.
This watch is the simplified and miniaturized version of the original mechanism, a masterpiece of Antiquity with its 295 components and 7 complications (compared to 495 components and 14 functions for the Hublot caliber exhibited at the Museum of Athens). It displays both a solar and a lunar calendar also an indication to show you sidereal position of the Sun and the Moon.
From : Hublot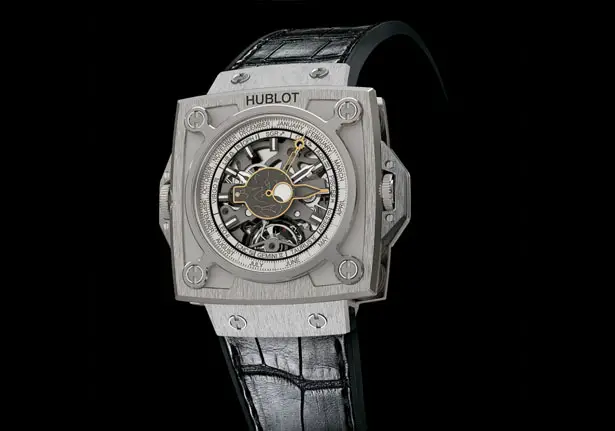 *Some of our stories include affiliate links. If you buy something through one of these links, we may earn an affiliate commission.