To support sustainable mobility movement to save our environment, Polestar has come with Re:Move, an electric delivery scooter for the city. Coronavirus pandemic has opened the world of less pollution, where people are forced to stay at home and do everything online, including shopping. It increases home delivery services. This opens up a real opportunity to rebuild better and greener delivery vehicle, a last-mile vehicle design to transport goods within cities. Re:Move electric cargo scooter aims to inspires new design around electric mobility.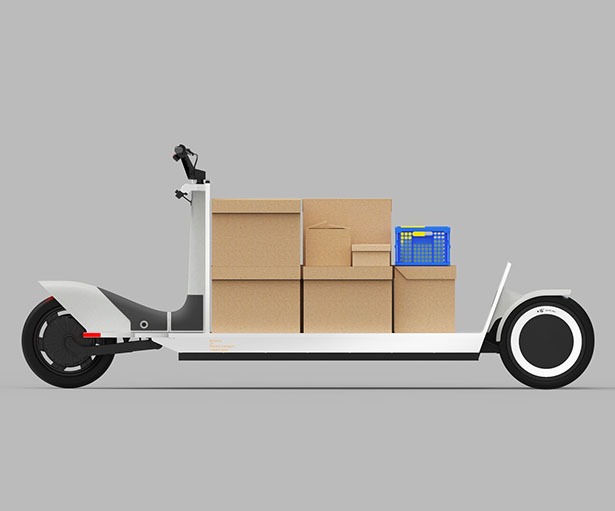 Re:Move electric delivering vehicle has been designed to be dynamic, three-wheeled urban cargo scooter. It's a concept design resulted from collaboration between innovators and engineers who have teamed up to make a revolutionary electric delivery vehicle. Designing from scratch, this scooter should be compact yet mobile enough for most bike lanes and big enough to handle a 275kg payload. It is built with fully recyclable and low carbon aluminum. This electric vehicle is capable to carry and deliver your items in a cleaner and quieter way.
Designed by Konstantin Grcic, he has teamed up with Hydro engineering team, Polestar's design engineering lead at the company's UK R&D facility, Chris Staunton, and CAKE founder Stefan Ytterborn to tackle complex engineering challenges in his design. Grcic explains that the use of horizontal platform is something we don't see in vehicle design, it is usually used when you plan to build a table or a shelf. But Re:Move demonstrates that it is possible to use this platform with its simplicity and pragmatism to create a reliable delivering vehicle.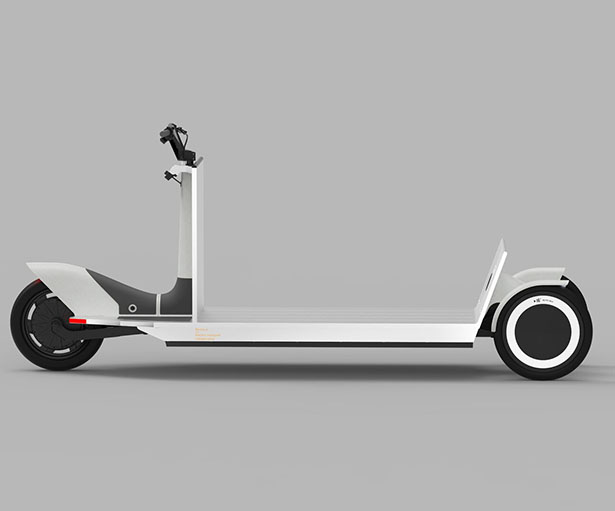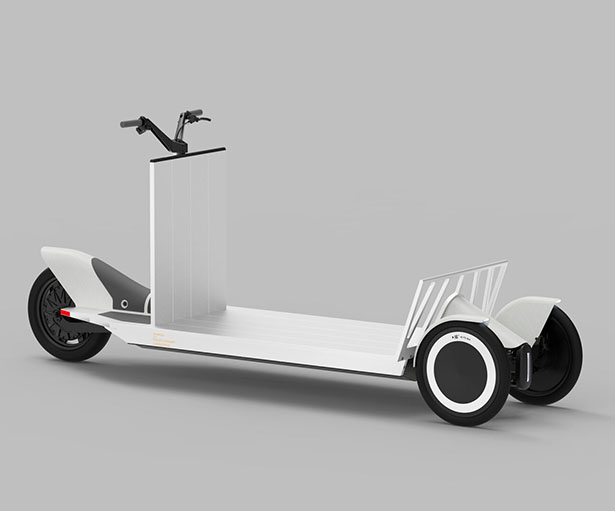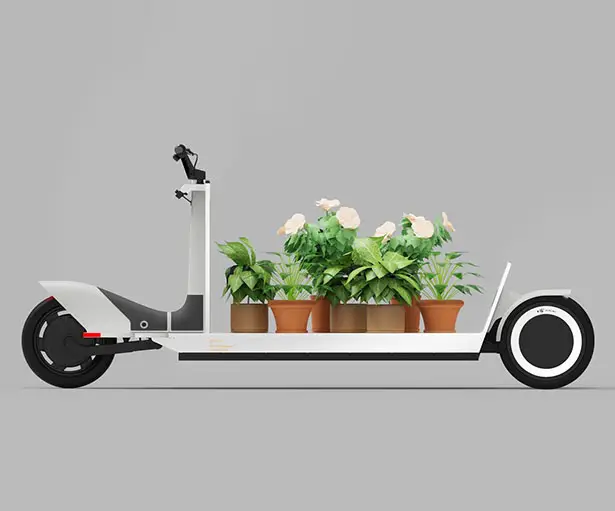 *Some of our stories include affiliate links. If you buy something through one of these links, we may earn an affiliate commission.