Designed by Utopia Arkitekter, Skýli trekking cabin offers peaceful, remote locations on some famous trekking trails in Iceland. This concept project aims to design and develop portable cabin, which can be easily transported on hard-to-reach locations. Even though Skýli is meant to be a shelter in Icelandic, due to the characteristic of this building that can withstand the most harsh weather conditions, Skýli is a thing of a beauty in architecture.
This trekking cabin from Utopia features two entries that face north and south so that the guests would always be protected from the wind. The doors are located in the inward slanted outer shell, it'll automatically close and stay closed. There are two additional rooms from the space between outer and inner skin, one to wring out and dry clothes while the other one to house a compost toilet.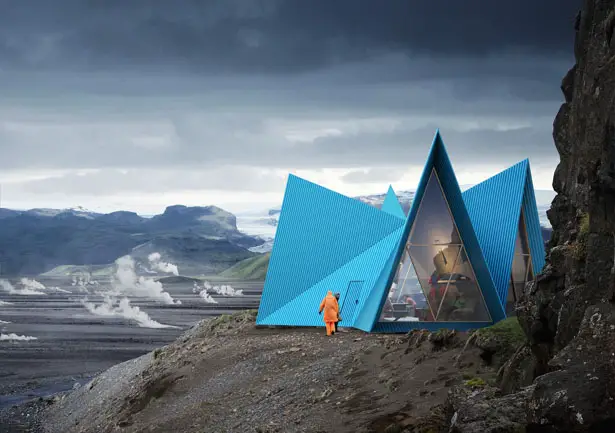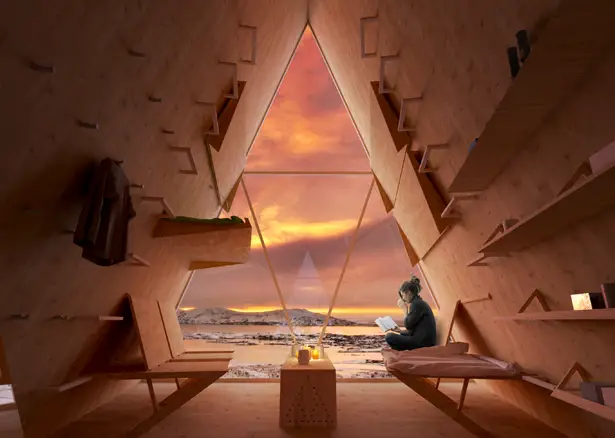 There are four activity areas of Skýli from Utopia, two can be used for rest and sleep, one for cooking, and the other for eating and storing emergency supplies. Those benches to sleep on can be folded out from the walls, but that lowest benches in each area can be used by two people or used as sofas. This cabin can accommodate up to 15 people.
All furniture are custom made, from tables, benches, and cupboards. All of them are designed to fit in flat packs for easy transport as well as easy assembly. On the floor, exactly at the center of this cabin has a compass printed for basic orientation.
During emergency situation, trekkers would be able to rest in this cabin, and even find food supplies, or basic medical equipment. A solar panel and battery are used for limited energy storage, this energy is generated to cover basic needs for lighting, phones, and charging, this can be done during periods with enough sunlight. However, when there's no sun, solar panel and battery are not sufficient, but electricity and satellite communication devices can be charged using a hand crank generator. Collected rainwater from the roof is filtered through self-draining containers for cabin's water supply, it can be used for washing, cooking, and drinking once purified.
Just in case the people in the cabin need help, there's a red alert lamp mounted on the roof, it can stay light up with the help from a hand crank generator.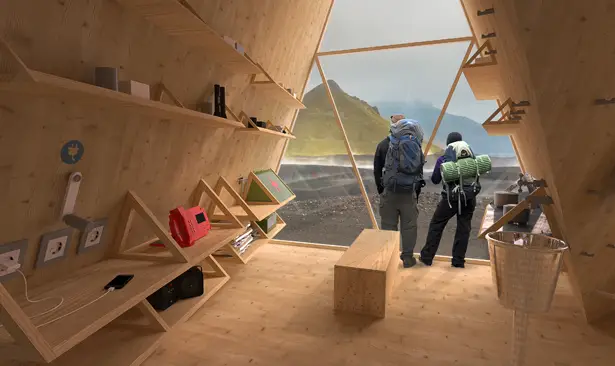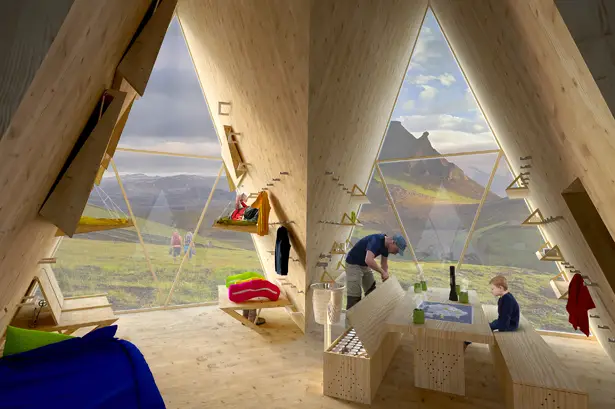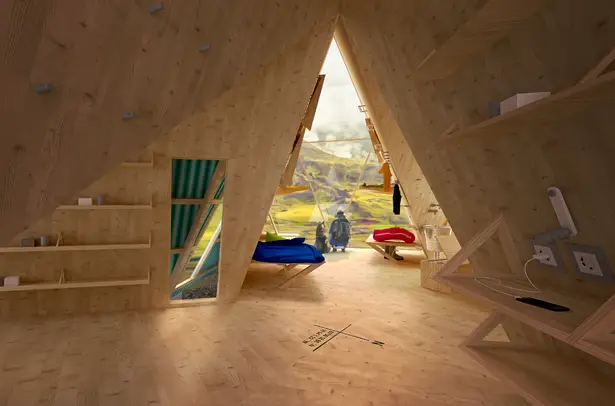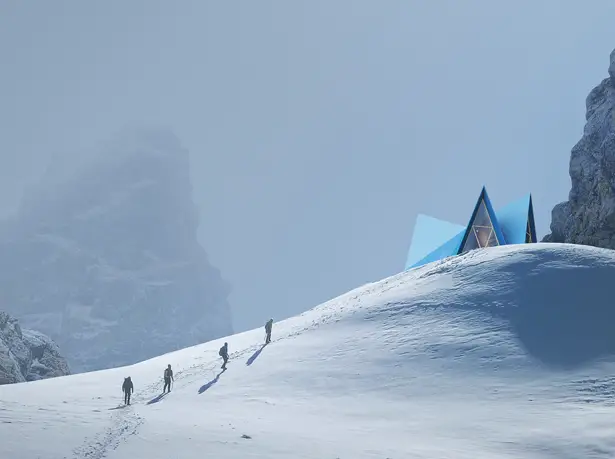 *Some of our stories include affiliate links. If you buy something through one of these links, we may earn an affiliate commission.