Triton Submarines teamed up with Espen Øino International to start Project Hercules. It's a luxury submersible, one of its kind that offers completely different experience for its user. This project reimagines the way patent-pending AVA hull is utilized, the design team of EOI and Triton Submarines have partnered with Dark Ocean DeepSea to combined comfort with speed, making this submersible the first ever Triton's high-speed submersible.
Hercules is capable to dive up to 200m and traveling in the range of 8 knots. It can accommodate one pilot and up to six passengers. It delivers smooth ride as it glides just like a magnificent shark, it can also whip through strong undercurrents with no problem. The cabin features ultra-fine interior that comes with opulent leather lounge seating, day head, and bulkhead with sliding pilot seat for passenger privacy.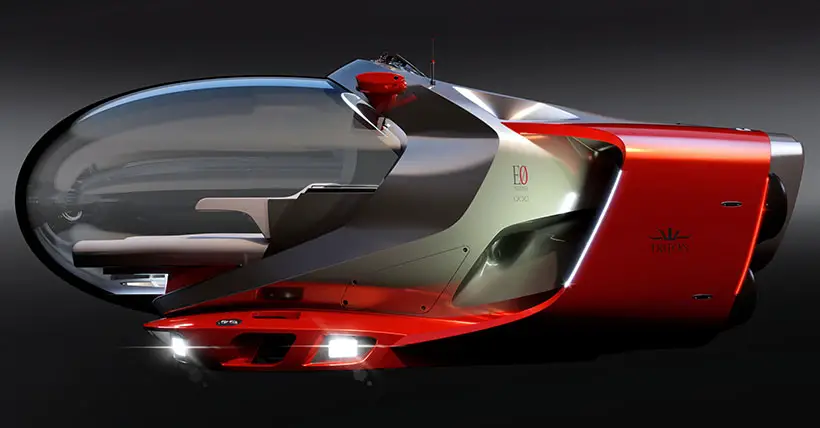 When a traditional submersible is usually built to accommodate 9 persons, Project Hercules has been reconfigured to create luxurious and cozy space for fewer guests. It means that the design team from Triton Submarines and EOI can replicate the amenities, privacy, as well as luxury features comparable to a private jet. Inside, guests will enjoy two designer chaise lounges, an oversized bed, a nice, large floor space with soft furnishings and poufs.
Project Hercules Submersible promises twice speed of those traditional submersibles, furthermore, owners and guests can glide and swim rather than transitioning through vertical plane. This vehicle comes with forward spoiler advances and retracts to balance horizontal trim, it offers great protection as a collision fender. There's an inward facing camera that would record your engaging underwater selfies.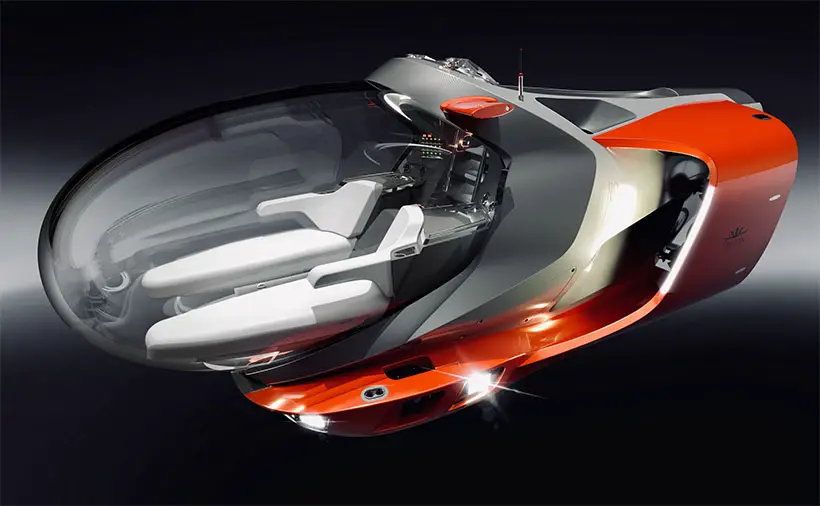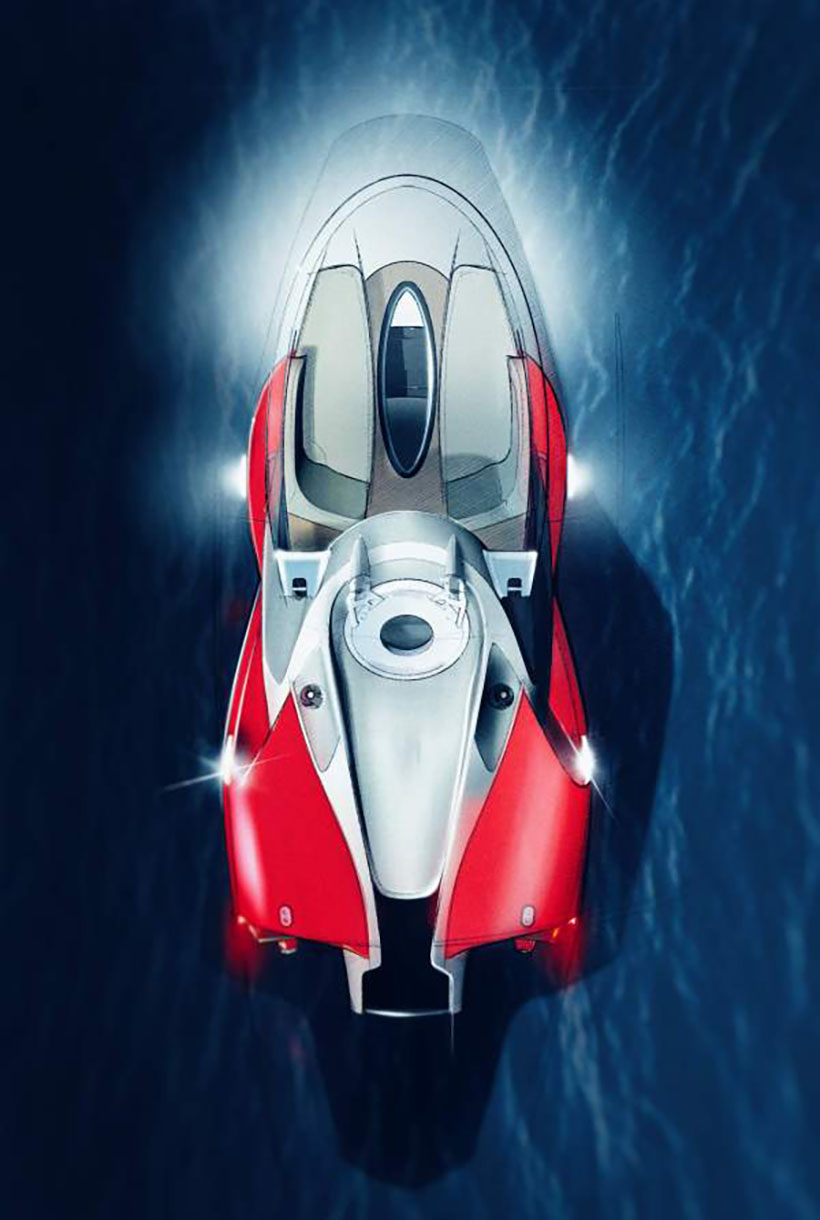 *Some of our stories include affiliate links. If you buy something through one of these links, we may earn an affiliate commission.