Powered by Volta Artificial Intelligence technology, Mookkie is able to visually recognize your pet and opens the flap to feed your pet exclusively. Thanks to the power of visual recognition system, Mookie is equipped with a front-facing camera that detects approaching animals, it detects pet with a personalized style to ban domestic food thieves. This pet bowl ensures that your pet has the right amount and quality of its daily food.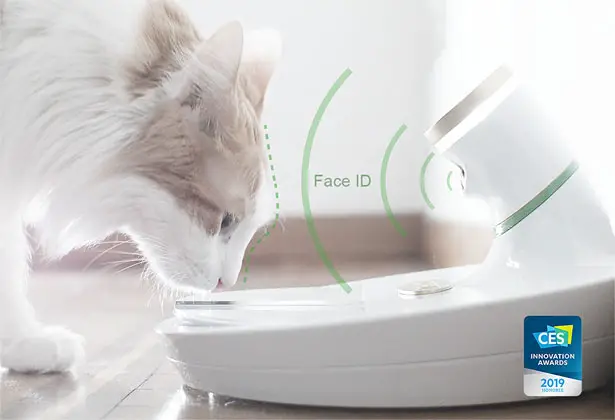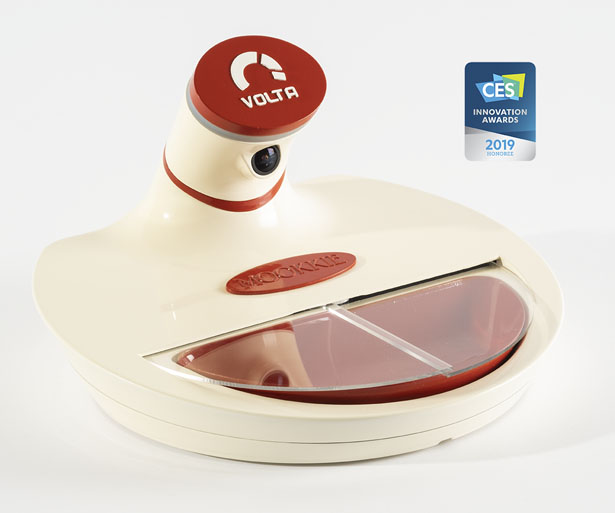 Mookkie features simple design but with sophisticated technology. Images from camera are processed through a deep neural network to establish whether that approaching animal is your pet or not. Through this authentication systems, this bowl opens its flap when the paired pet is approaching. The internal shape has been designed in a way to be reachable in every point, even from flat-faced cats.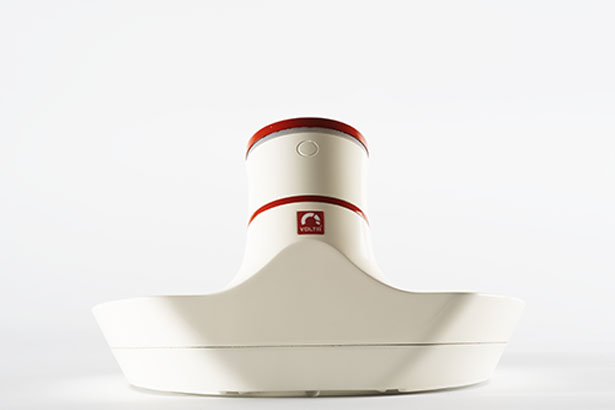 *Some of our stories include affiliate links. If you buy something through one of these links, we may earn an affiliate commission.