Trying to become one of industry innovators, Ram Revolution Concept Truck wants to set new standard for future electric trucks. It's designed and built by truck people for truck people, it strives to meet specific needs of truck owners especially in terms of payload, towing, range, and charge time. This concept truck aims to optimize its upcoming body-on-frame architecture, STLA frame.
STLA Frame platform is designed for full-size electric trucks, it provides ample space for large battery, the wheelbase is 4 inches longer than the 2023 Ram 1500, thus resulting in extra cabin space and extra comfort for passengers. It has full underbody aero panels with an active diffuser in the rear that help reduce aerodynamic drag as well as improve battery range.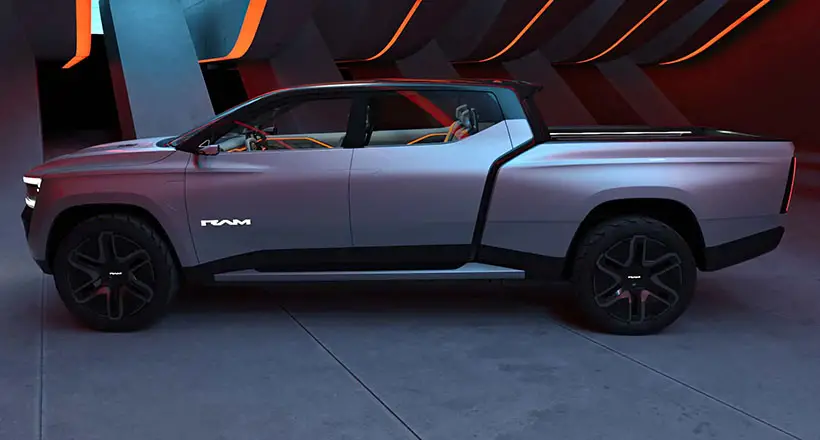 Ram Revolution Concept Truck from Ram Trucks has grille design that's completely reimagined to sport an illuminated Ram badge. There's a substantial skid plate that stretches from the nose to the chassis and pivoting tow hooks. We love that LED tuning form headlamp which is integrated into front bumper flares, it will get attention from every angle. It's a concept electric truck that would enrich user experiences with an array of versatile, powered accessories and amenities both on the inside and outside.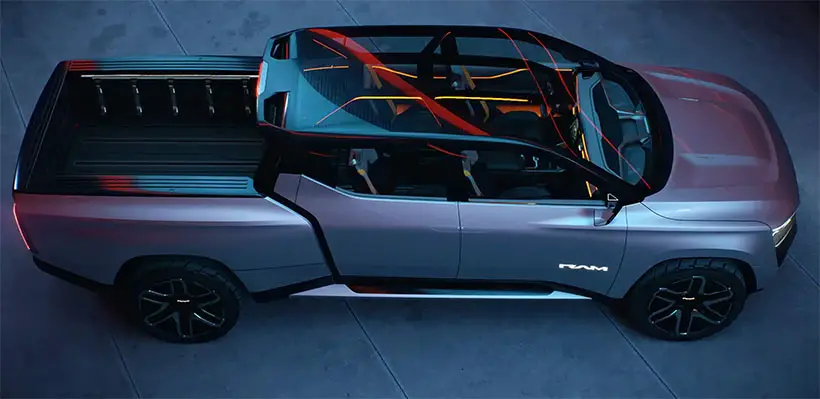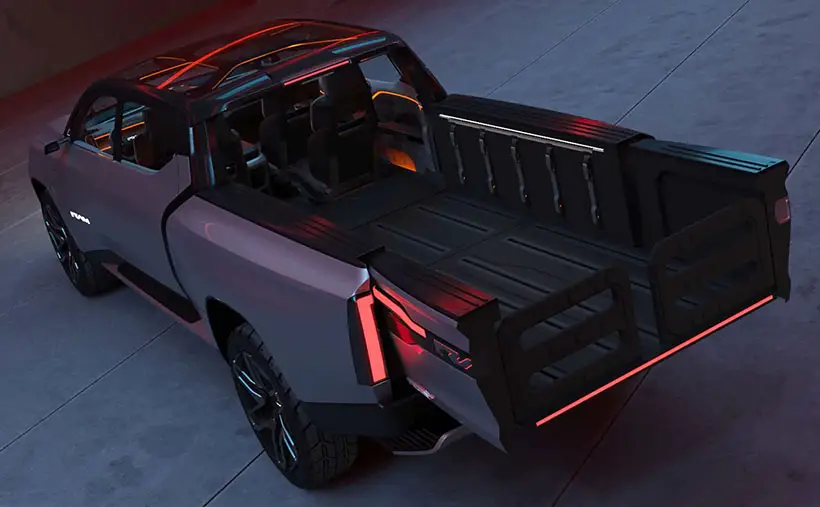 Equipped with RamBox Cargo Management System, this truck sets storage meaning to the next level with two tiers of storage space. it has partitions that allow you easily organize your cargo and rings for anchor points. Featuring one-piece electrochromatic glass roof and self-leveling capability, Ram Revolution also presents grand saloon doors that open 90-degree to a B-pillarless cabin, talk about generous space.
The dashboard control features an Augmented Reality Head-Up Display in the windshield, Digital Side View Mirror, Digital Rerview Mirror, and 28 inches of touchscreen space. This electric truck concept provides better viewing range and confidence behind the wheel. The AI technology recognizes occupants while approaching the truck, it will open the doors and project lighting on the ground. Once inside, this smart truck would create relaxing atmosphere based on location, time, season, and weather.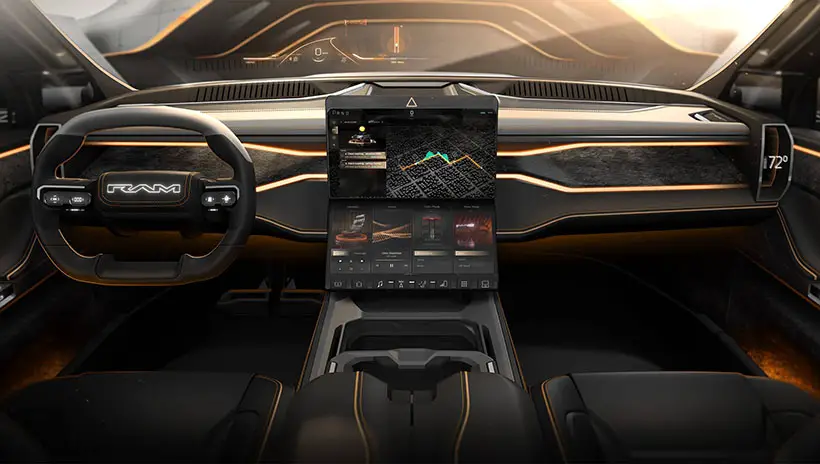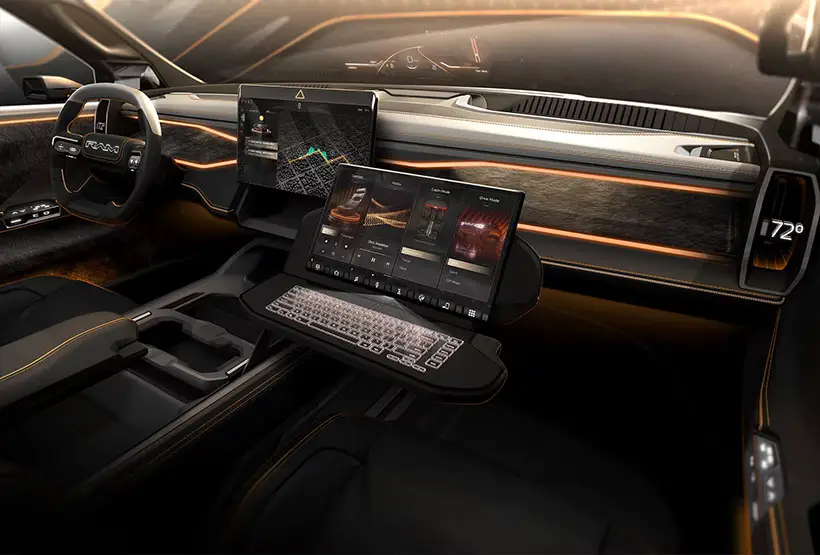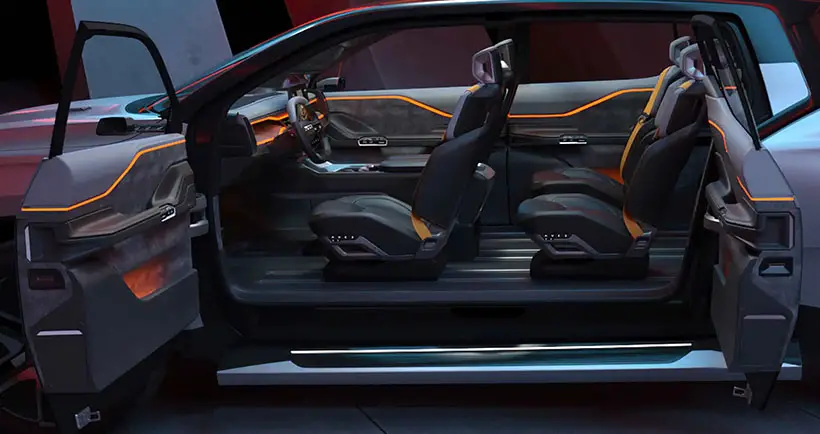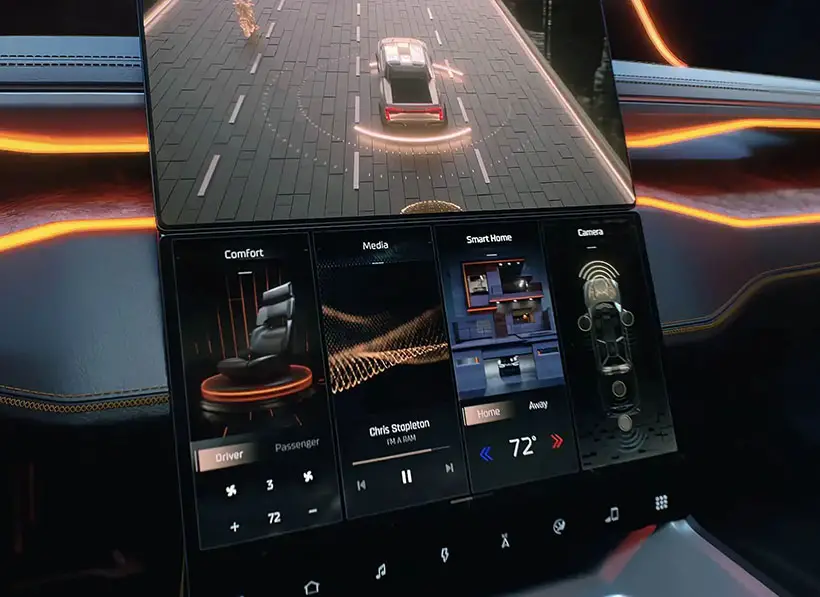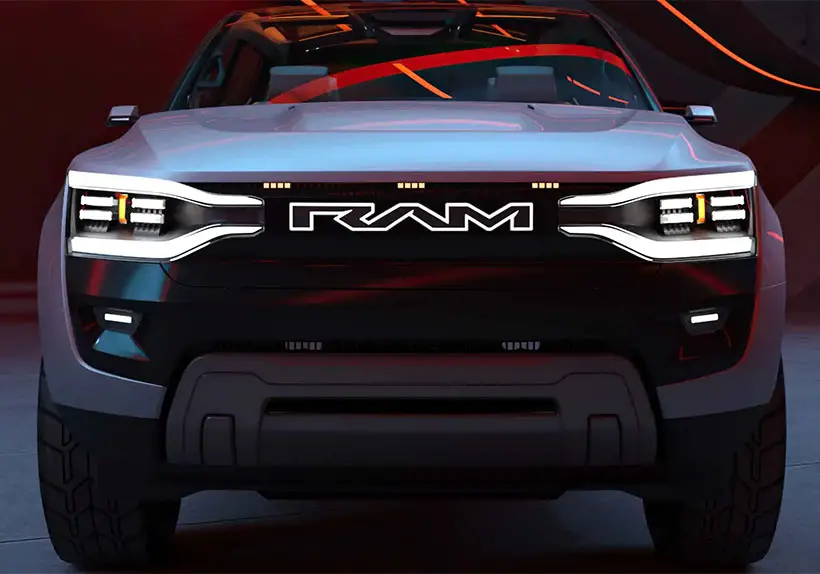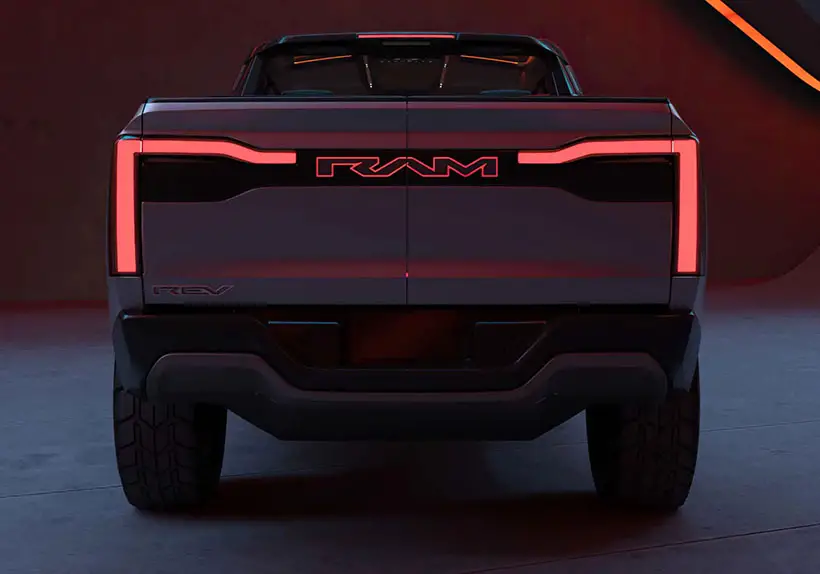 *Some of our stories include affiliate links. If you buy something through one of these links, we may earn an affiliate commission.