The new backpack designed by Brooklyn based designer student Vanessa Marie is surely a practical solution for all those who have security concerns while riding their bicycles late at night. The designer being a cyclist herself was inspired to design this backpack which she rightly calls 'Night Day Backpack'. It is versatile and chic. The flaps placed on the back have magnets inside them ensuring that they are in place whenever, one jumps over those bumps on the road and the added advantage is that the same becomes visible in the night when flipped up. Thus, one can ride without any apprehensions and enjoy the ride through and through.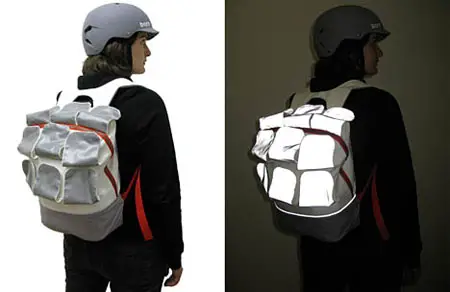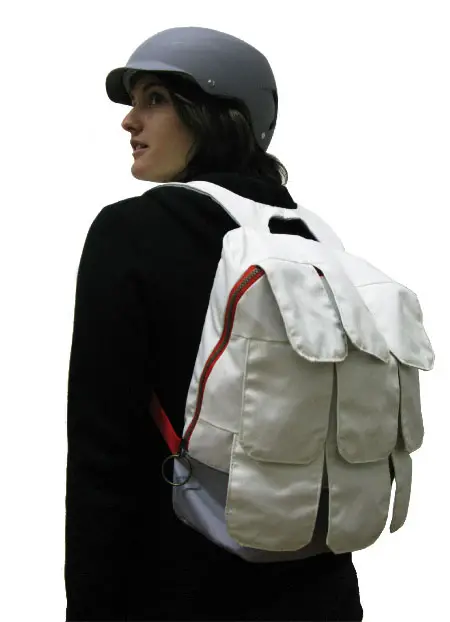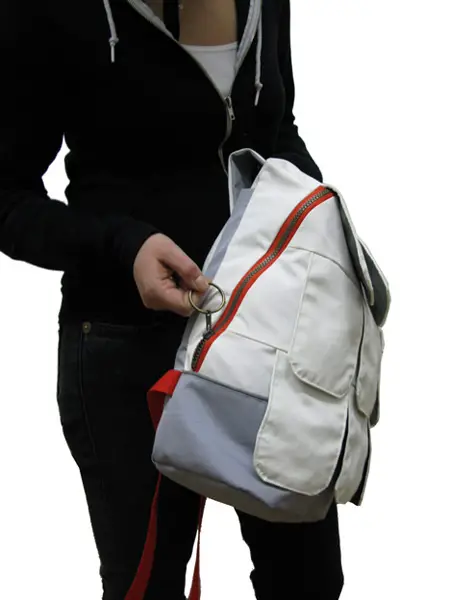 Designer : Vanessa Marie via Core77
*Some of our stories include affiliate links. If you buy something through one of these links, we may earn an affiliate commission.