It's a stunning wooden magnetic watch designed for men. This watch features unique dial designed in a way that delivers attractive way to read the time. Instead of traditional hands to tell the time, this cool watch features 2 small steel ball bearings following magnets that incorporate within the watch  mechanism that sits beneath the steel face. It's a mirrorless design timepiece with 2 strap options: leather or silicone band.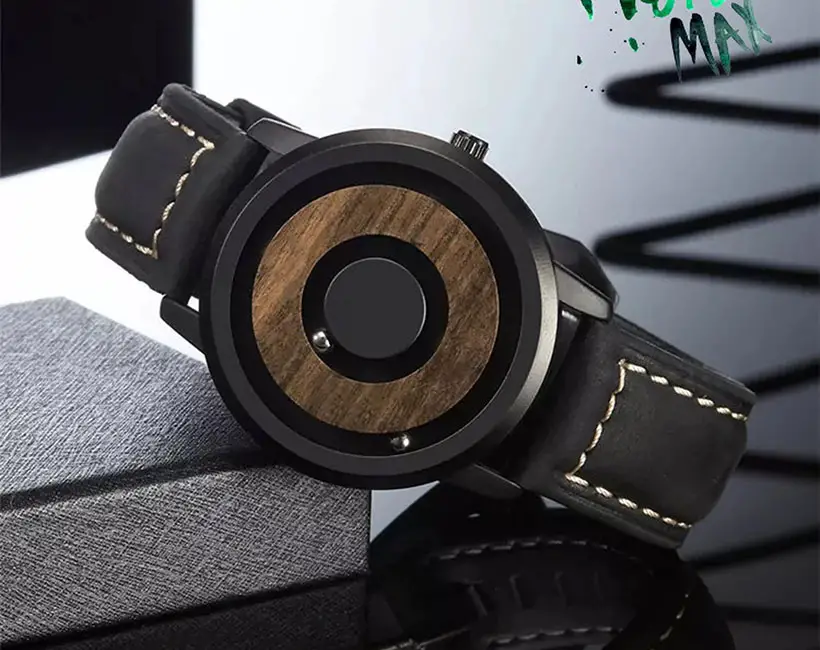 To make sure those ball bearings won't get stuck due to dirt or debris trapped in the tracks, it is recommended to clean those tracks with an earbud since there's no glass on its watch face. Any sudden movement or shaking your hand can cause those ball bearings to move freely within channel but then they will get back at their positions so that you can read the time.
This minimalist wooden watch from Vertmax Design has wood dial that retain the ball bearings, they won't fall out as you wear it on your wrist. It is also possible to request custom message on the back case of the watch. [Buy It Here]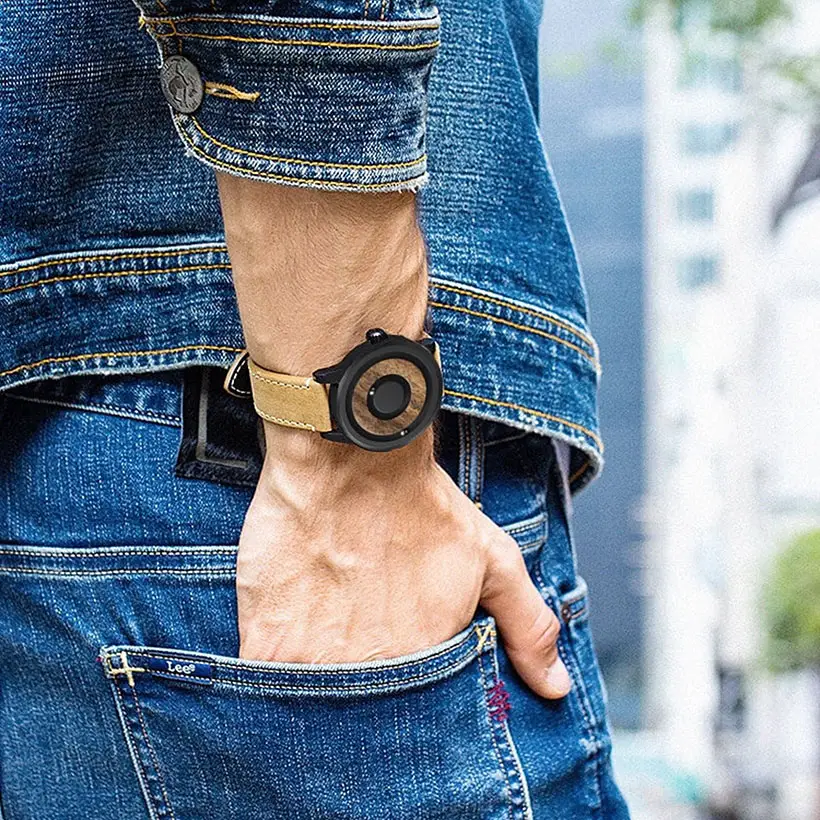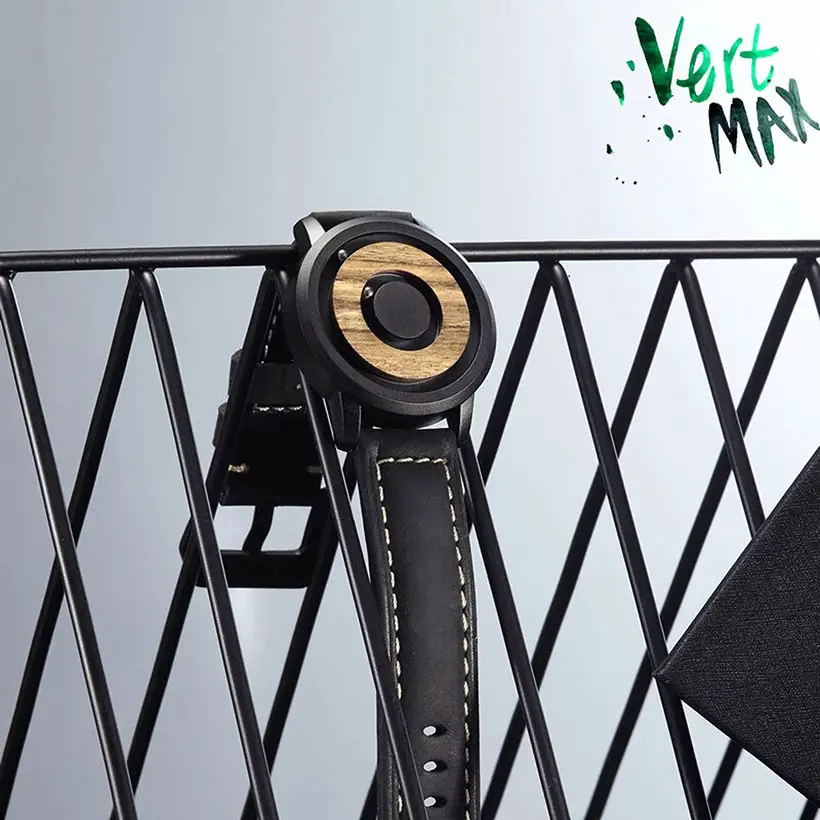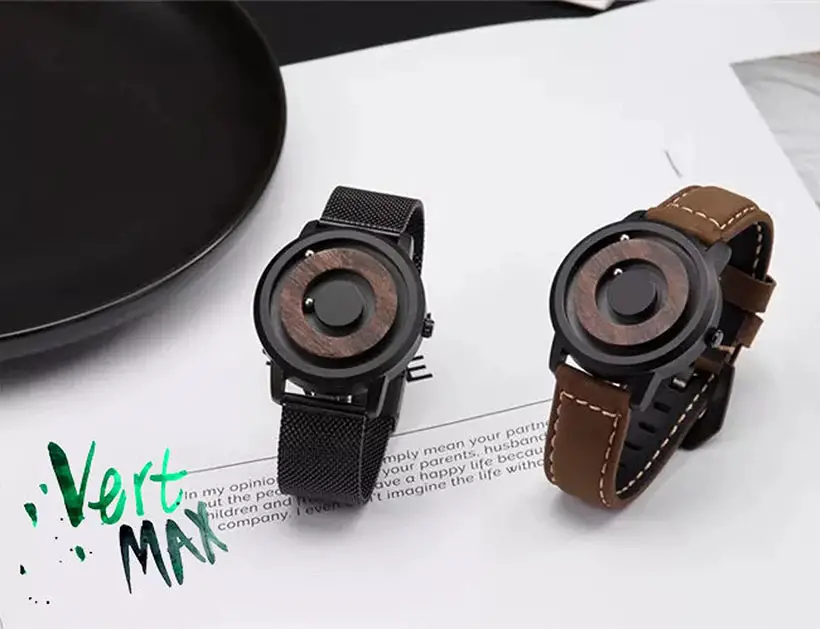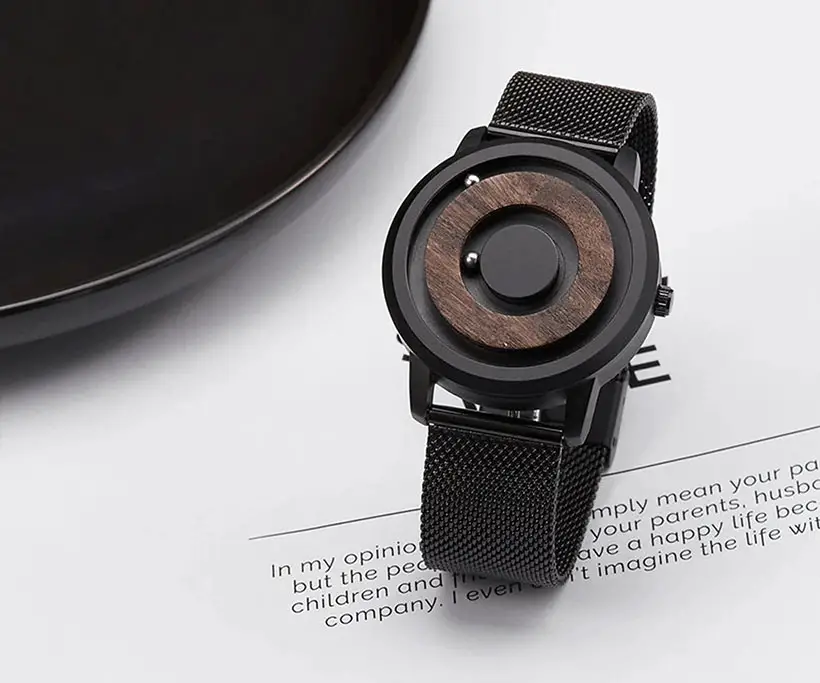 *Some of our stories include affiliate links. If you buy something through one of these links, we may earn an affiliate commission.