Alpine Cross Cabin Concept Van wants to support a global trend that seems to be here to stay. Since 2020, there are many employees that work remotely from home or just anywhere, it started as safety measure for a limited time, but not it seems that it has become a new lifestyle. This revolutionary concept van features premium navigation and sound systems from world-famous manufacturer, everything you can expect from exclusive camper vans and more is installed in this concept.
Working remotely doesn't mean that you have to be in your house, that's why we know "workcations" term now. Everything that's privilege to digital nomads can be experienced by remote office workers now.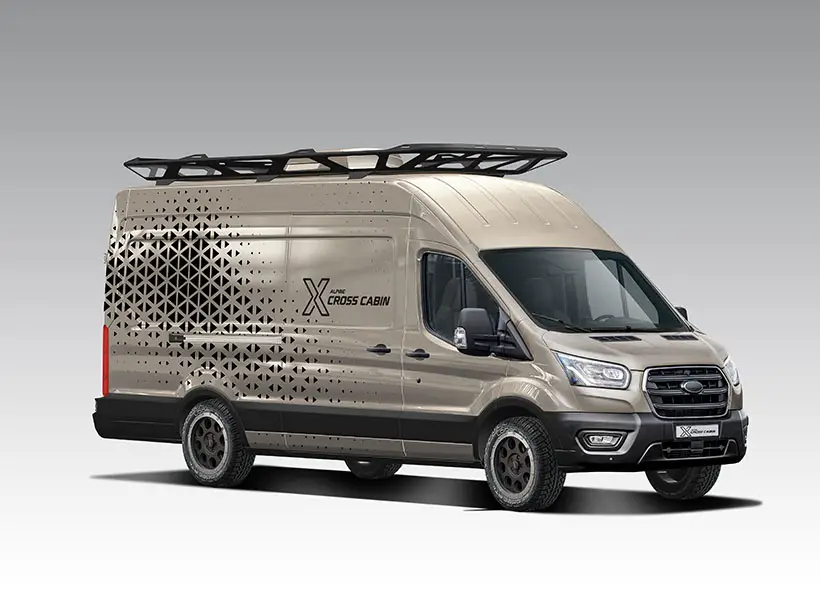 After extensive research, Alpine found out that new remote office workers also require a new type of vehicle, which is specifically designed for the purpose of remote work. Alpine Cross Cabin Concept Van allows them to work remotely for days or weeks from any place they like. This van can be a perfect mobile workspace with fast internet connection, guaranteeing good work output for anyone who's trying to focus on their productivity.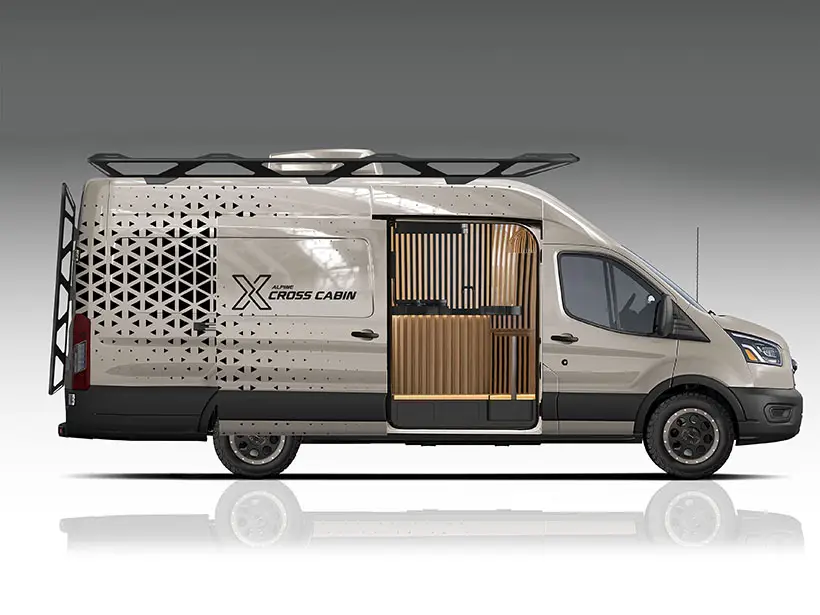 By adopting Japanese aesthetic for the interior design, Cross Cabin represents minimalism and tidiness set up. Every item can be securely stored away when not needed but you can have it instantly when you need it. Basically many of cool features are hidden in plain sight. Clutter-free environment creates professional and relaxing atmosphere, helping you focus on your work. Those wall-trims are created from wooden lats with bamboo trim, then formed into shape to be used as sitting benches. They blend-in perfectly with hide-away beds. Even the floor is trimmed out using Japanese Tatami-style mats, every detail completes the feeling of minimalism and functionality, something you've never seen before in any camping van or motorhome.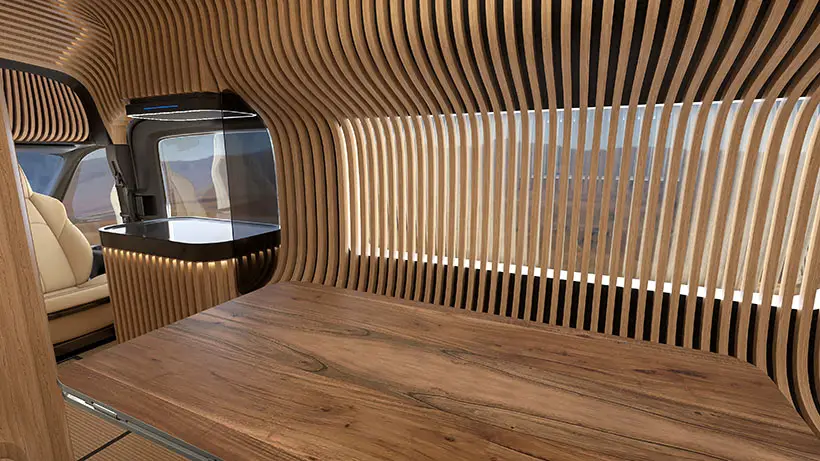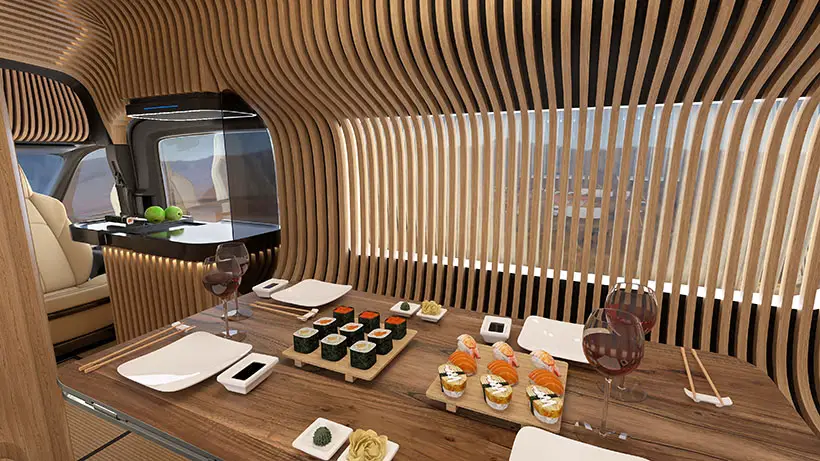 To make sure that you can work off-grid for up to 3 days, Alpine Cross Cabin Concept Van is equipped with enough battery power, solar panels, and other features to make sure you can work comfortably.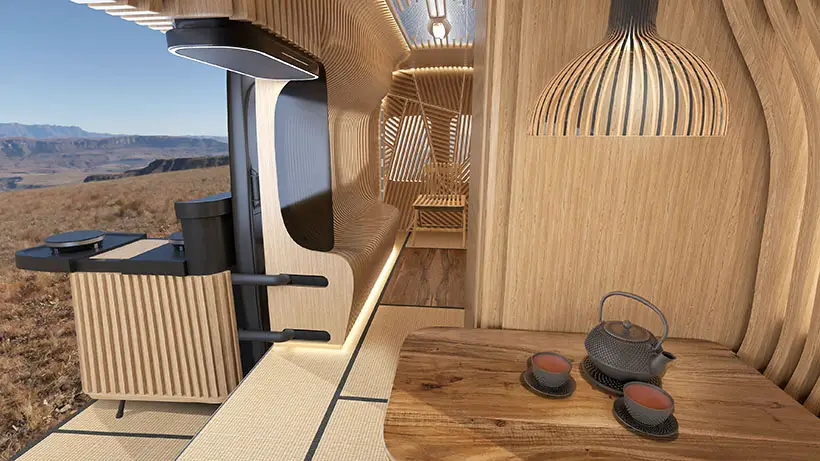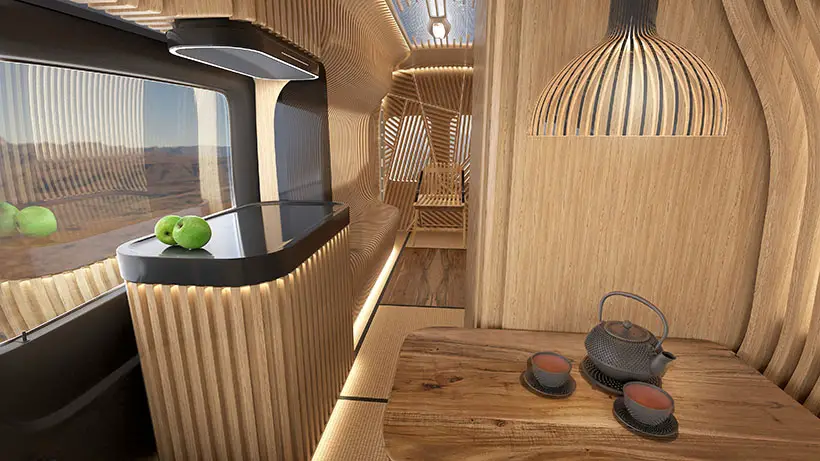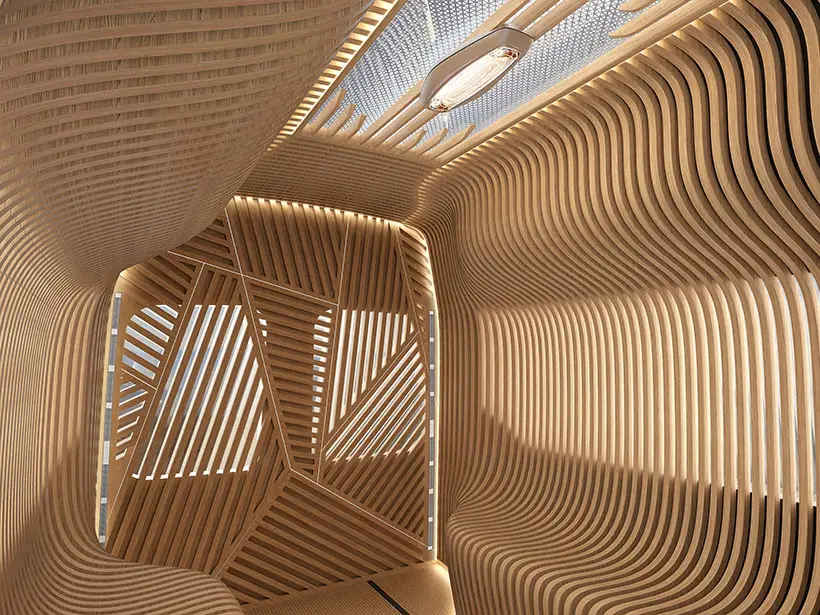 *Some of our stories include affiliate links. If you buy something through one of these links, we may earn an affiliate commission.