MINI Vision Urbanaut is a futuristic concept van with all-new interpretation of a "Clever Use of Space" theme. This digital vision vehicle that aims to offer more interior space and versatility while still on a minimal footprint by extending private space far into public realm.
MINI sees its future as a companion for unforgettable times, we might call those good times are "MINI moments". Through Vision Urbanaut, MINI uses there curated moments: chill, wanderlust, and vibe. This futuristic vehicle provides you with a wide range of possible usage scenarios. The Chill moment provides you a vehicle where you can just catch a breath and pause, the car would become a kind of haven where you can relax or work with full concentration. The Wanderlust moment is when this car is being driven in an autonomous mode. The Vibe moment puts time with other people at center stage.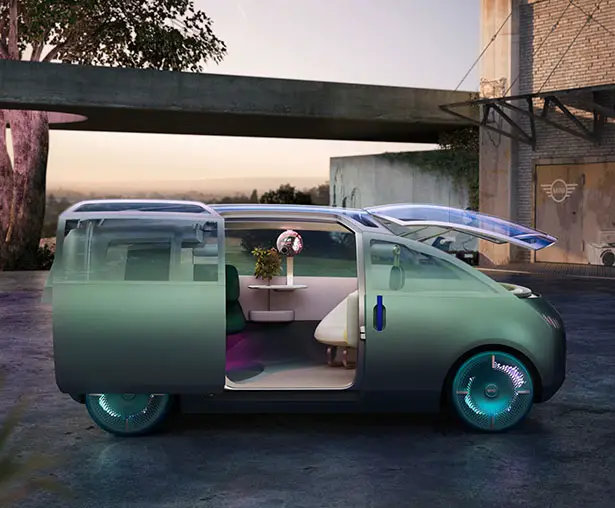 Since MINI Vision Urbanaut has been designed to focus on presenting creative use of space, the design team started from the inside out. Spacious interior experience was the main focus before developing the exterior, from floor plans to furniture. Therefore, this vehicle is unusually tall for a MINI yet only 4.46m in length, it offers new ease of movement inside the car.
Through its electrically powered vehicle with automated driving function, MINI Vision Urbanaut is able to provide a freedom to its driver. The electric drive system makes it possible for the design team to rethink and increase usable surface area inside the car. You can transform the interior into a living room as you arrive at your destination, the cabin can be accessed through a large sliding door in the side of the car, there are no other doors on the drive's side or front passenger side. That extremely flexible four-seat layout can be customized as needed. The two front seats are designed to rotate while the backrests have generously sized seat surface can be folded manually or turned around. The windscreen can be opened upwards to create some kind of a street balcony.
MINI Vision Urbanaut uses sustainable materials with responsible use of resources. This concept vehicle is committed to a responsible approach to materials. The design is free of chrome and leather, the dominant material of this vehicle is knitted textile that provides cosiness and quality with softness and comfort.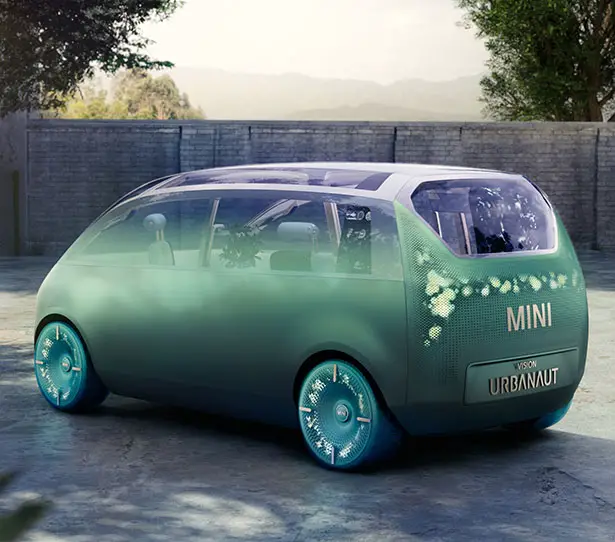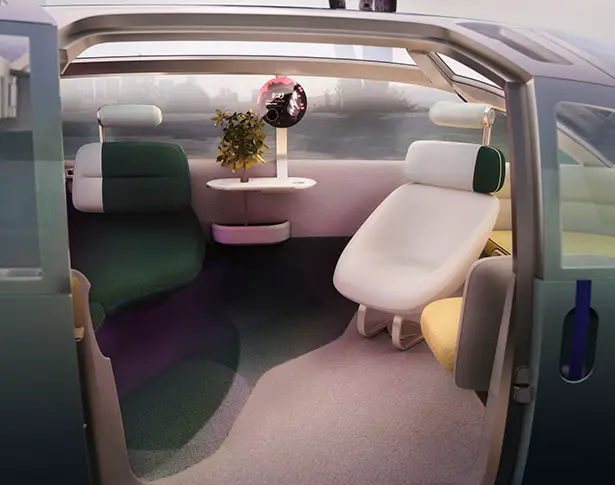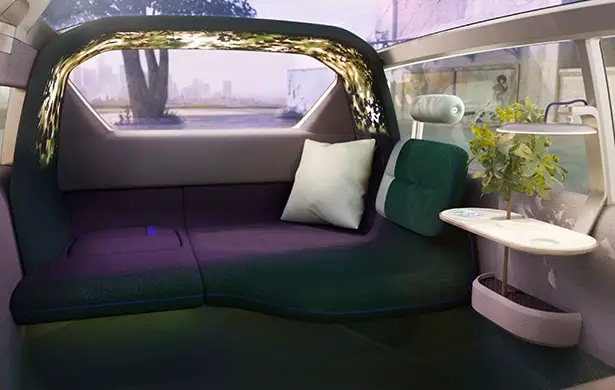 More images of MINI Vision Urbanaut: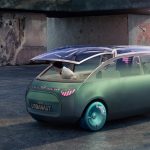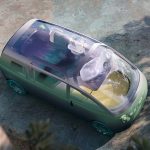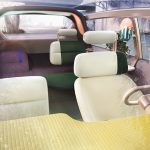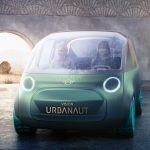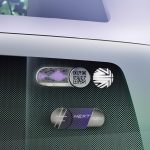 *Some of our stories include affiliate links. If you buy something through one of these links, we may earn an affiliate commission.