Piaggio has teamed with Giorgio Armani to develop Vespa 946 Emporio Armani. It's a special project that celebrates 2 Italy's most iconic symbols of style and creativity. This special edition scooter marks the year 2015 as the 40th anniversary of the foundation of Giorgio Armani and at the same time, the 130th birthday of the Piaggio Group. In keeping up with Armani's signature of subdued color palette, this Vespa model features special combination of greys with subtle hints of green that is only visible under particular light conditions.
The name itself 946 marks the year of 1946 where this scooter was first made. Since then, it has become iconic and famous all over the world, people can easily recognize this vehicle from afar simply due to the design. Vespa 946 Emporio Armani represents modern interpretation of the original Vespa style. You can see the words "Emporio Armani" on the side while the iconic eagle logo is located above the headlight. The metallic parts have been treated in a way to blend harmoniously with matt effect of the body finishing.
Designer : Giorgio Armani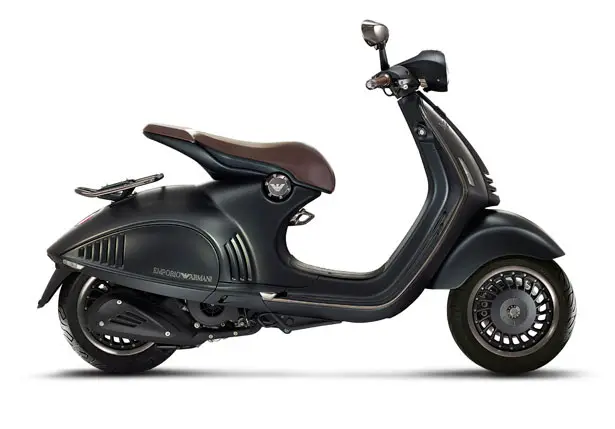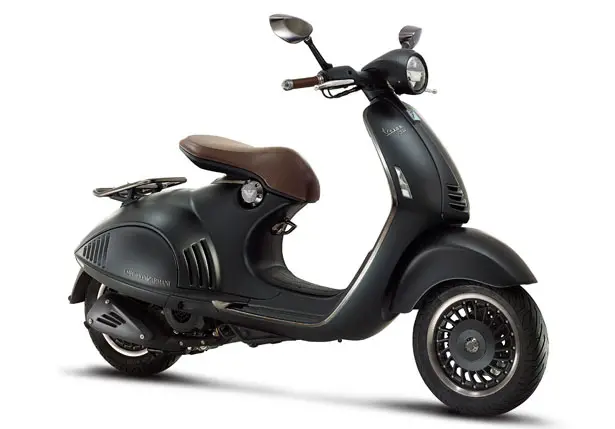 Vespa 946 Emporio Armani is not only about technology but also style. Its aluminum cylinder blocks, brown-leather finishes, and luxury accessories are combined with electronic riding controls. It features four stroke electronic injection engine with enhanced fuel economy and minimal emissions, making this scooter an ideal city transportation. For maximum safety on the road, this scooter is equipped with 220mm double disc brake, 2-channel ABS braking system, and large 12-inch wheels.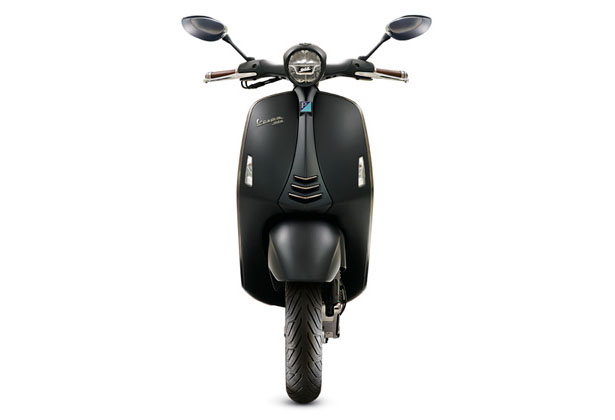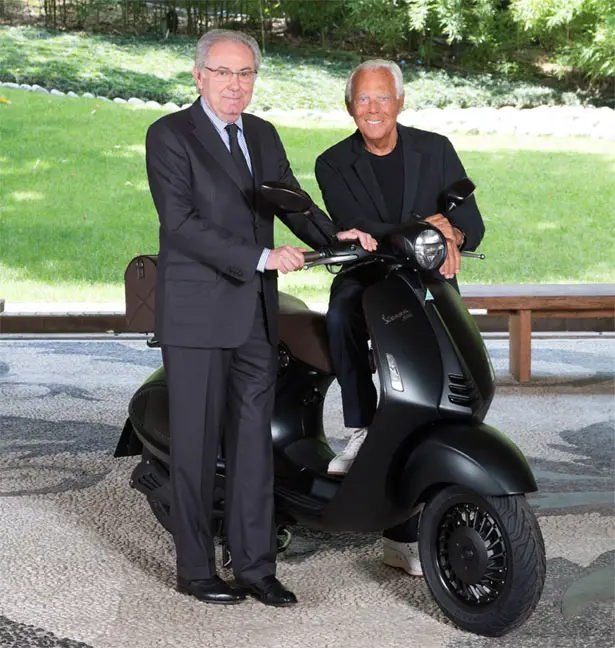 *Some of our stories include affiliate links. If you buy something through one of these links, we may earn an affiliate commission.