The new Volkswagen GX3 reverse trike concept vehicle. This car is designed in California and this is something you will have a crush on. This vehicle achieves an awesome 10hp/lb power to weigh ratio by attaching a 125 hp. 113 ft-lbs and a 1.6 liter engine along with 1200 pound frame. This car is perfect for a couple. Don't worry about the speed; it just takes 5.7 seconds to accelerate from 0-62 mph. It has a top speed of 125 mph.
The best thing about this car is that it promises 47mpg. This car can be owned after paying a price of 17000$ to Volkswagen. Looking at the design it looks similar to a sports car. The front wheel outside the solid steel body gives it a sporty look. A combination of white and black used in the car is an all time favorites. The rear turbo wheel is broader than the front wheels and provides just enough support to the car and helps it to maintain a perfect balance through out. A decent car embedded with all facilities will give a pretty good ride.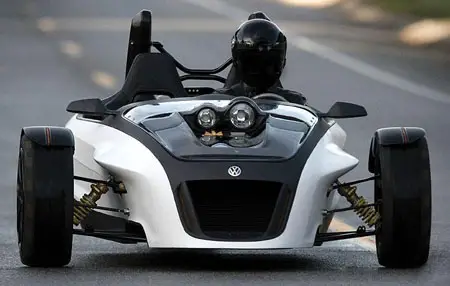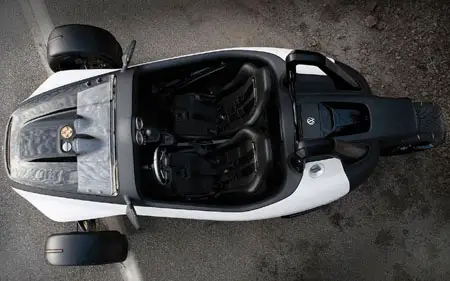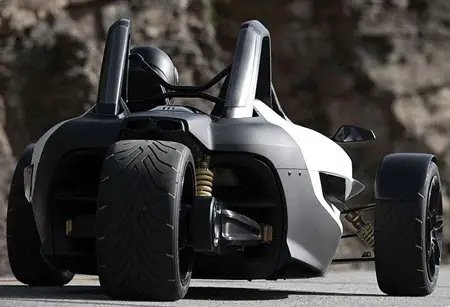 Source : EcoModder
*Some of our stories include affiliate links. If you buy something through one of these links, we may earn an affiliate commission.