Through the years, A' Design Award and Competition has highlighted best of the best designs from all over the world. It has become one of prestigious design awards that designers look forward to become apart of it. Not just highlighting good designs, this competition also advertises and advocates designers, students, or design oriented companies, giving them great opportunities for job/project offers, networking, and instant fame. Design is part our future, it's undeniable that our future is shaped by arts, design, and technology, good designs also mean better future.
It's time for you to submit your work to A' Design Award: https://competition.adesignaward.com/registration.php. Each entry will be judged in a fair way, the jury consists of hundreds of experts from around the world, professionals, scholars, and media members. To avoid conflict of interest, the jurors may not employees from any participating companies. This international design competition provides indicator of quality in design, the award will go to the best of the best in each design category.
By joining A' Design Award & Competition, you can reach millions of design-oriented audiences worldwide, the statistics don't lie. This design competition reaches more than 2,5millions audiences through television, national papers, traditional and digital publications, hundreds thousands of page views, more than 45.000 design submissions, 12.146 winners, and many more.
Winning this design award means that you'll get comprehensive and extensive winners' kit. You can boast your A' Design Award trophy that comes in a luxurious black box, you will also get annual yearbook, printed design excellence certificate in elegant metal frame, guaranteed publication through IDNN and DXGN Networks, including 100+ design magazines, press release distribution, publicity through DesignMedia communications, and many more. Basically, your name will get instant recognition from your winning project, this is especially important if you're a newly graduated design student looking for a job.
Here are top 20 winning furniture designs through the years that might inspire you.
1. Fluid Cube Smart Furniture by Hello Wood
It's an unconventional outdoor furniture that encourages people to enjoy public spaces. The Fluid Cube is designed with solar cells that are embedded between layers of its glass top. It has integrated USB sockets, WiFi hotspot, and lighting, which are all powered by shock resistant solar panels.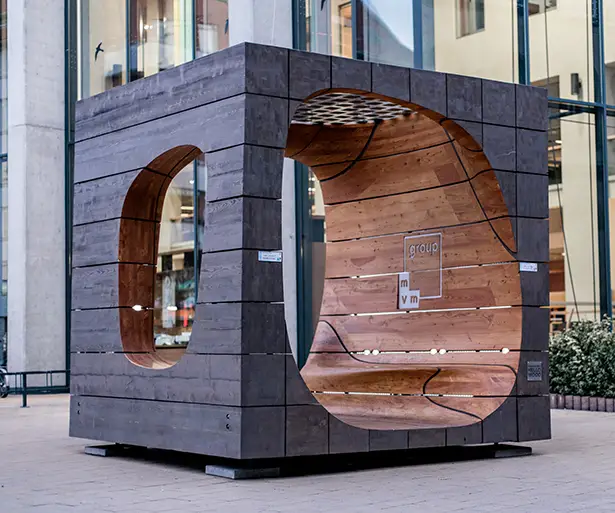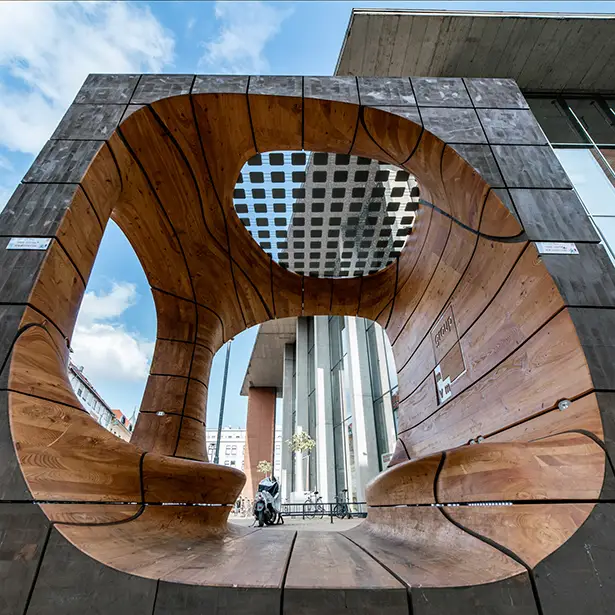 2. Lynko Freestanding Modular System by Natalia Geci
Living with a family that constantly moving inspired Natalia Geci to design a modular furniture system that can be easily carried. Lynko allows user to set everything on display to help living efficiently. This self-standing structure can be folded through its hinges for easy transport to adapt to any space.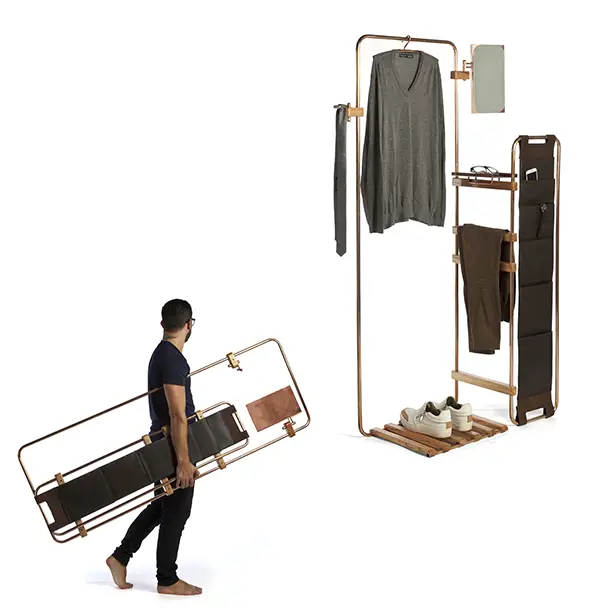 3. Niwa Outdoor Furniture by Robby Cantarutti and Partners
Here's a minimalist arm chair that features classical geometry. Not only it delivers comfort, the aluminum material also ensures for long-term use.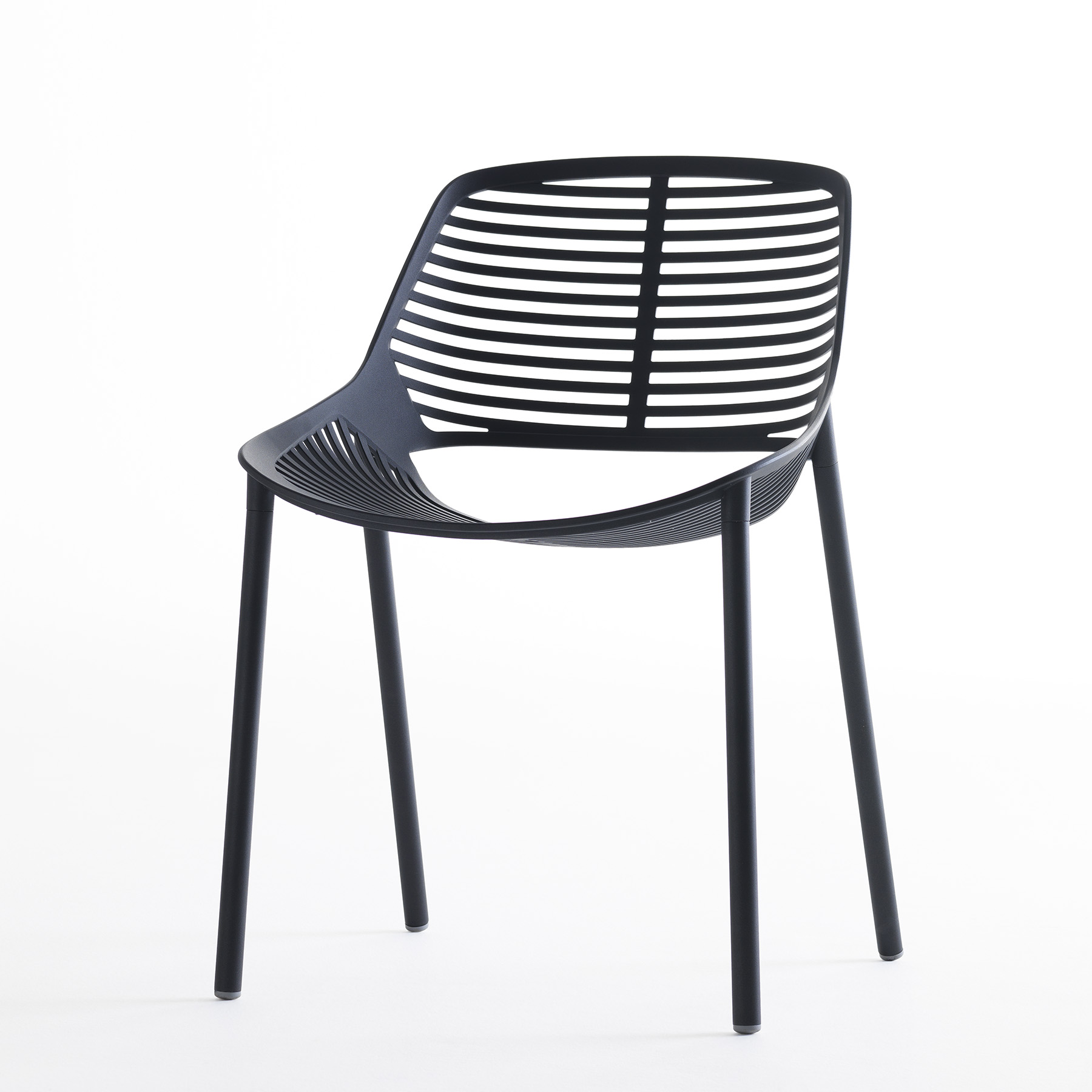 4. Iconic Cloud Rocking Chair by Pia Weinberg – Maison Deux
Iconic Cloud Rocking Chair would make design-conscious parents proudly display it in the living room. It's a modern interpretation or classic rocking horses, featuring solid French oak with soft finish, then upholstered with high quality fabric made from 100% wool by Kvadrat. Each unit is handcrafted in Netherlands to ensure its perfection.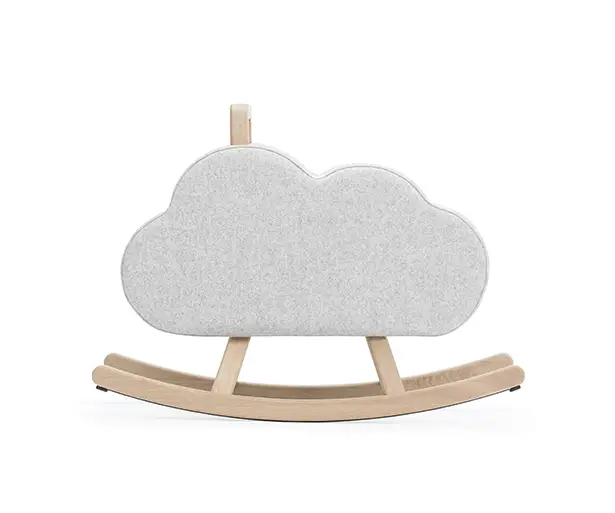 5. Topography 1 Seating Sculpture by Mikyoung Kim
It's a beautiful sculptural bench designed based on the local geology of the Florida peninsula. Made of laminated natural stone slabs, this seating piece functions to retain a rain garden managing storm water on site. This project uses native stone materials to create a wave-like form, very unique and refreshing.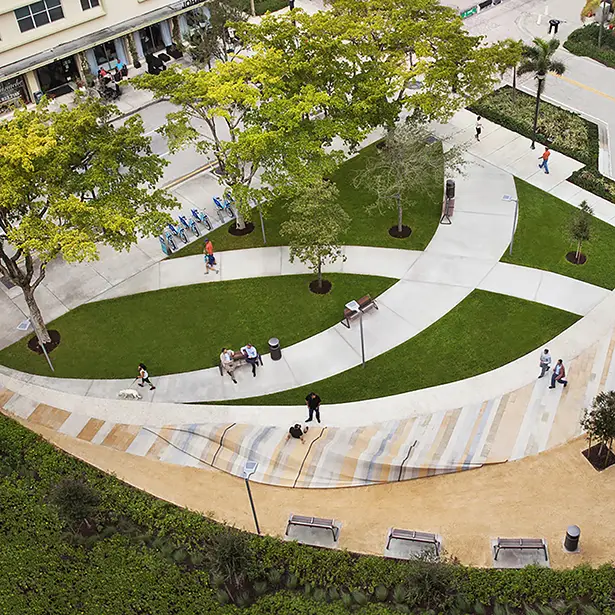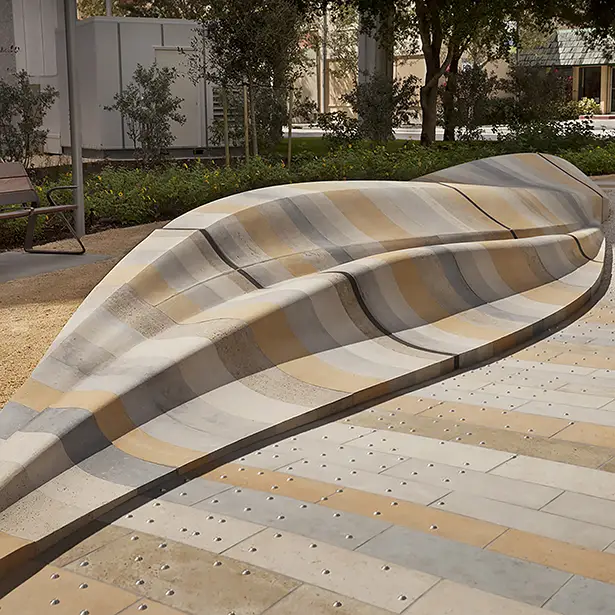 6. Stocker Chair by Matthias Scherzinger
Combining aesthetics with functionality, Stocker Chair can be stacked onto each other. It's a fusion between a stool and a chair, this wooden seat is suitable for both private and semiofficial facilities thanks to its expressive form that underlines the beauty of local timber. The stackable feature makes this chair can save a lot of space when not in use.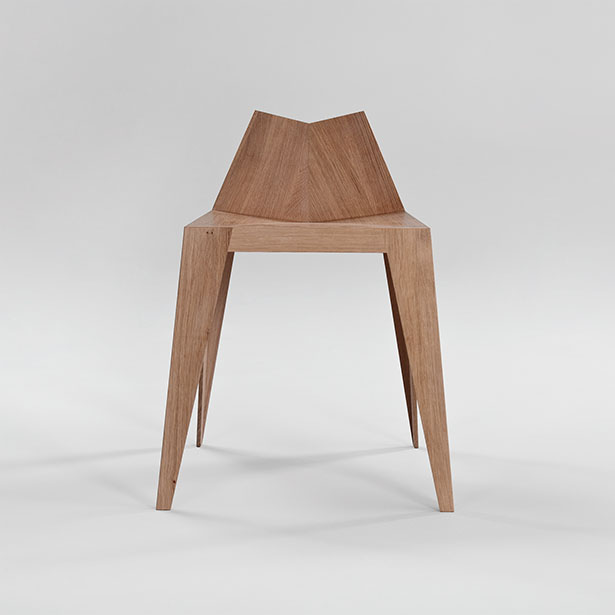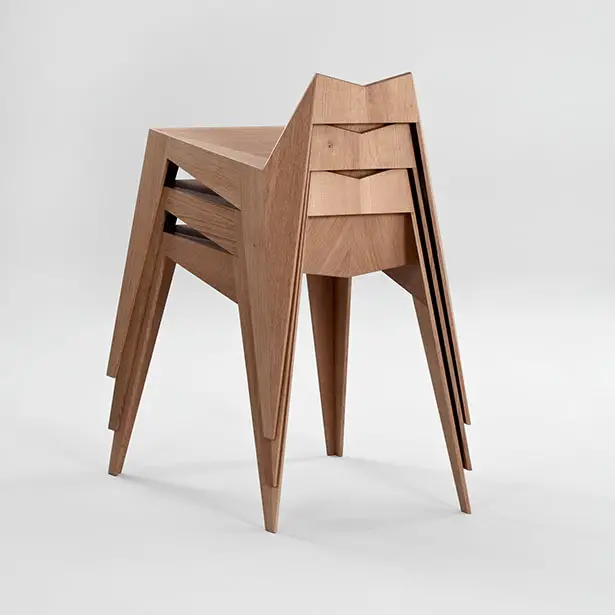 7. Talento Unlimited Cabinet by Edoardo Colzani
This is not just your ordinary cabinet, Talento is designed to present a strong visual impact through its craftsmanship where it blends the balance of empty and full with different depths and proportions. The texture in liquid metal emphasizes the two doors, the rounded edges along with details highlight the originality of the design.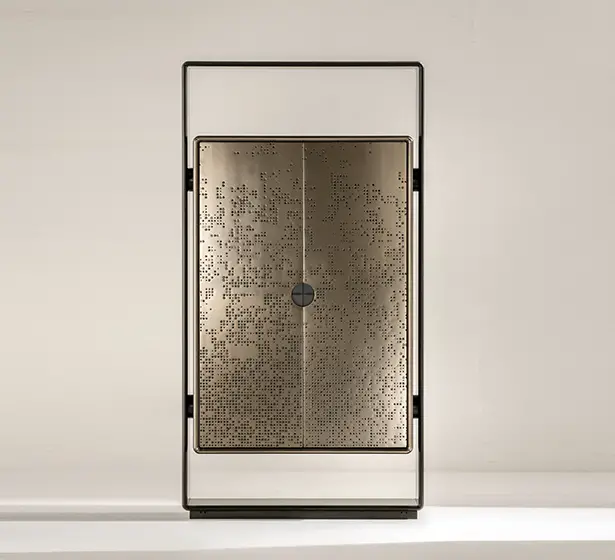 8. Bench for BLM Group Outdoor Seating by Enrico Azzimonti
This laser cut metal bench has been designed for outdoor use, made from stainless steel, it is resistant to range of weather conditions. Through the use of technology, this bench demonstrates the possibilities to create a variation of size of an object in real time, whether for small or large batches, all can be done with the same efficiency.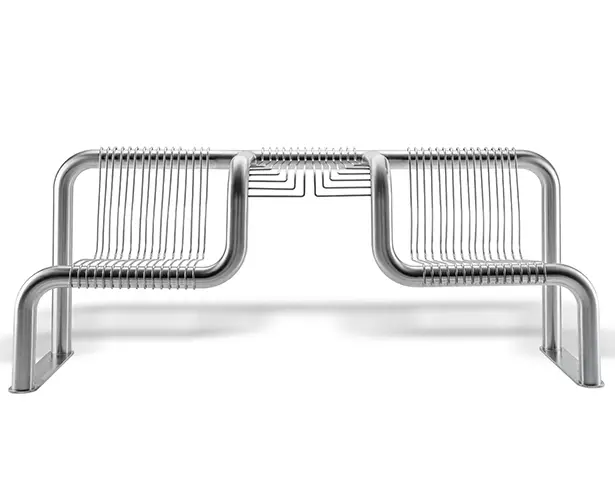 9. ANGLE Bookshelf by Selami Gündüzeri
It's a unique bookshelf that features unlimited design from a single unit. It can stand as a single unit but user can increase the space through combining several units. The separator can be used to create desired measures and forms.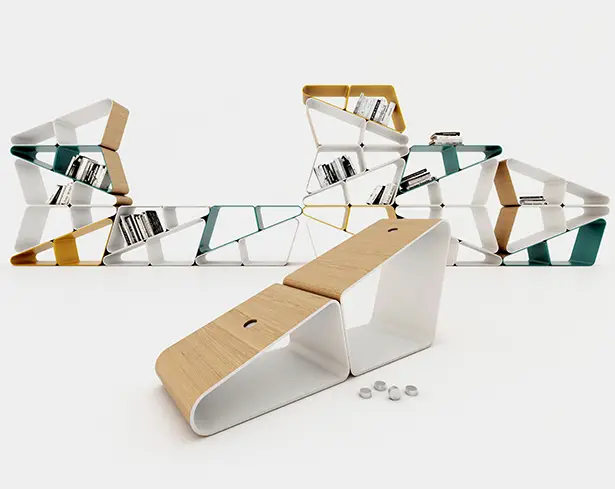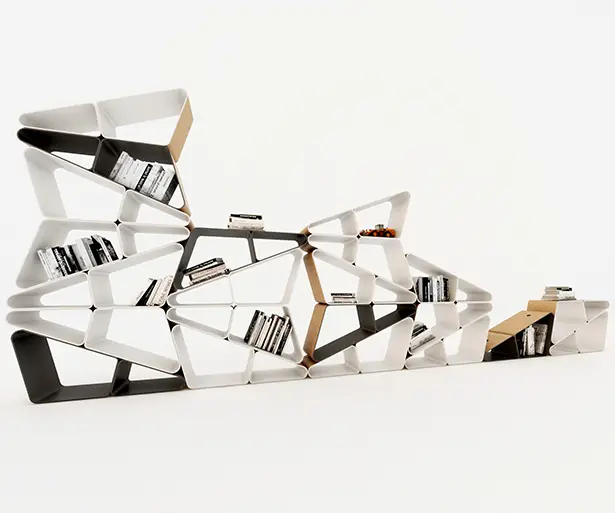 10. Spot Multifunctional Sofa by Vinicius Lopes and Gabriela Kuniyoshi
Trying to find new ways of using space, creating new habits of contemporary everyday life, Spot is a multifunctional sofa with several accessories to meet your needs. The structure is universally designed so that you can use it to study, work, keep objects, or recharge your electronic devices.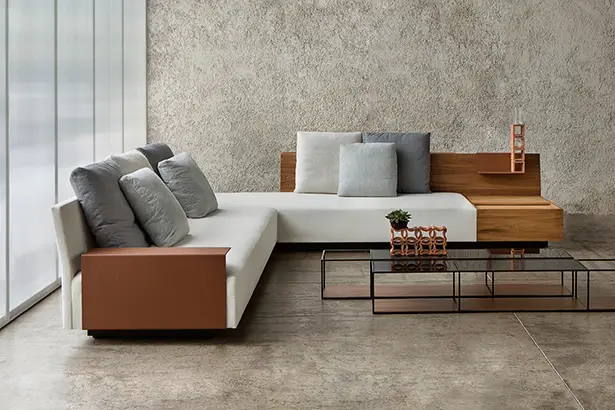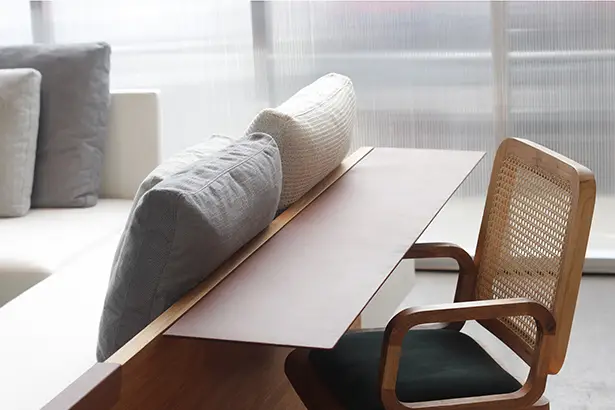 11. Le Cube Sofa by Rob van Puijenbroek
Le Cube Sofa, just like its name suggests, this sofa is constructed from small cubes, therefore, it can be adjusted to your needs. Simply remove or adding cubes, just be creative, you can arrange different look, play with its height and depth. It's playful and stylish.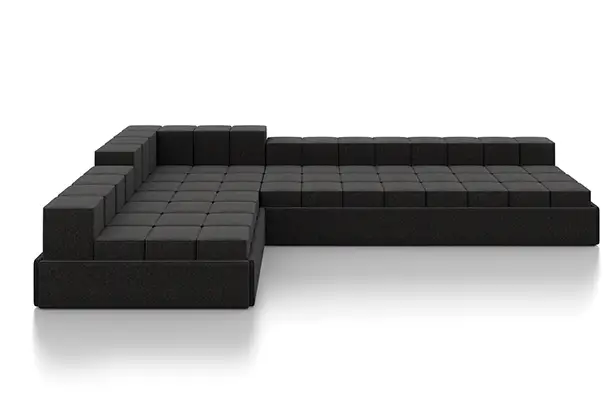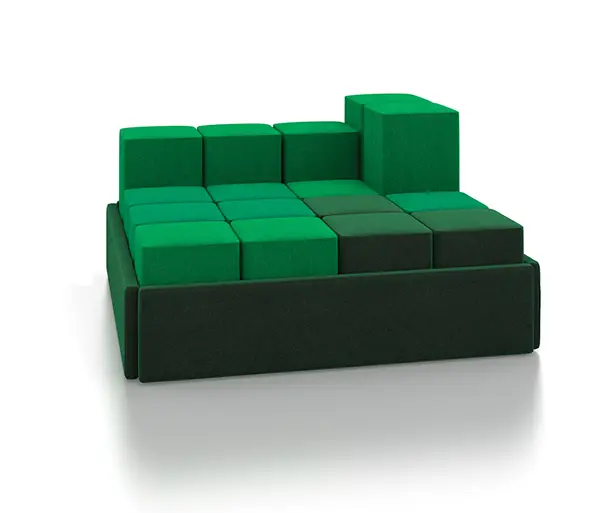 12. Ane Stool by Troy Backhouse
It seems like a complex stool design but it's actually derived from basic geometric shapes. Crafted from solid timber, this stool is completed with powder coated steel frame. The unique appearance is the result of smart placement from those geometric wooden material with a circular cut. The slightly angled arrangement that's higher at the back makes user to have natural seated position.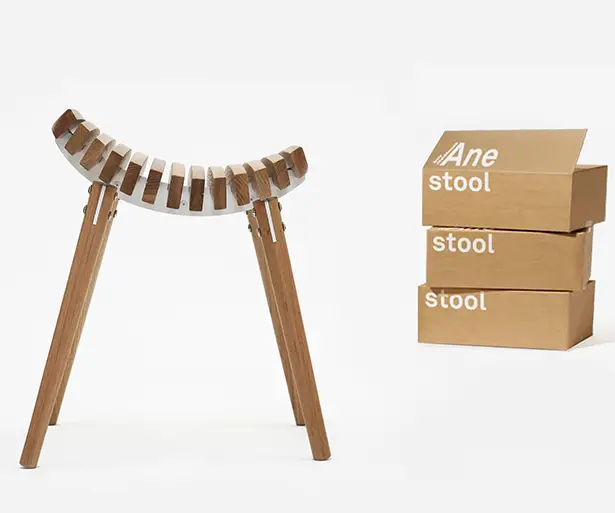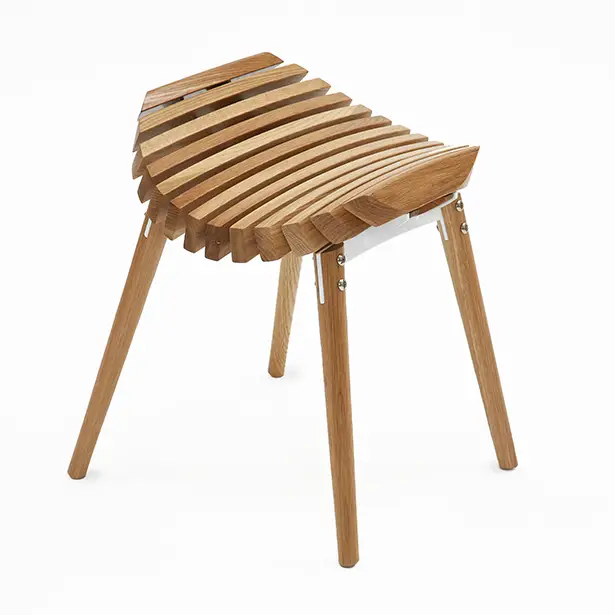 13. Kitch' T Compact Kitchen by Irena Kilibarda / dsignedby
Kitch' T has been designed to fit the width and the length of one Corian DuPont board. This beautiful kitchen set has no handles, it delivers the luxury feeling of getting in touch with nature through its 3D solid Red Oak wood doors. The worktop uses solid water resistant wood and includes mobile charger, electrical and USB sockets.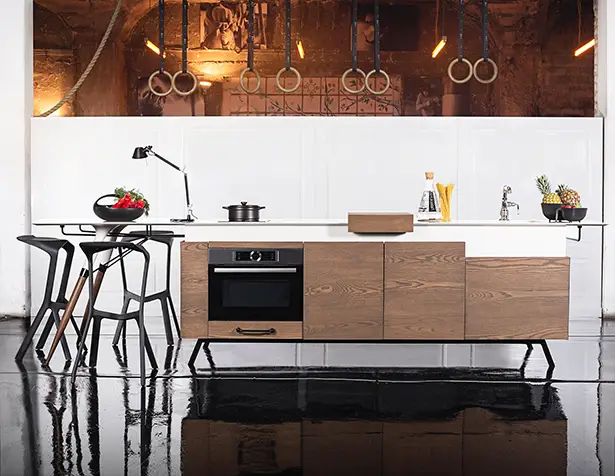 14. Fluens Loveseat by André Gurgel
Here's a modern loveseat with asymmetric aesthetic to generates new shape in every side that you look. It creates dynamic visualization depending from which angle you look at it.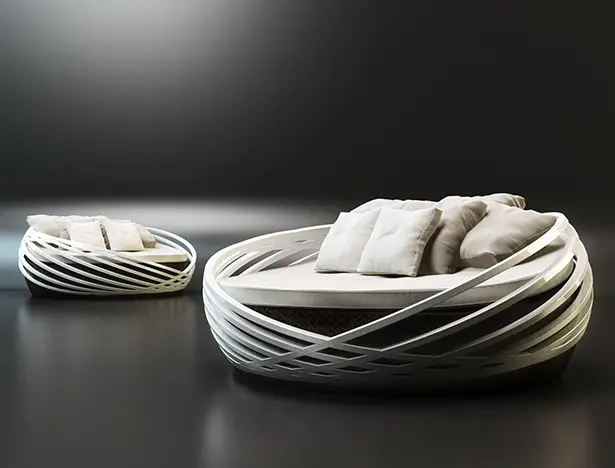 15. Hideaway Chair Children's Chair by Think & Shift
It's a modern chair designed to provide children with sense of privacy, a place where they can share stories with siblings or friends. It's relaxing and quiet, the spherical form provides good enclosure for both visual and audio privacy. Since it's specially designed for children, the chair is uncommonly low to the ground, giving audiences a hint that it's not for adults.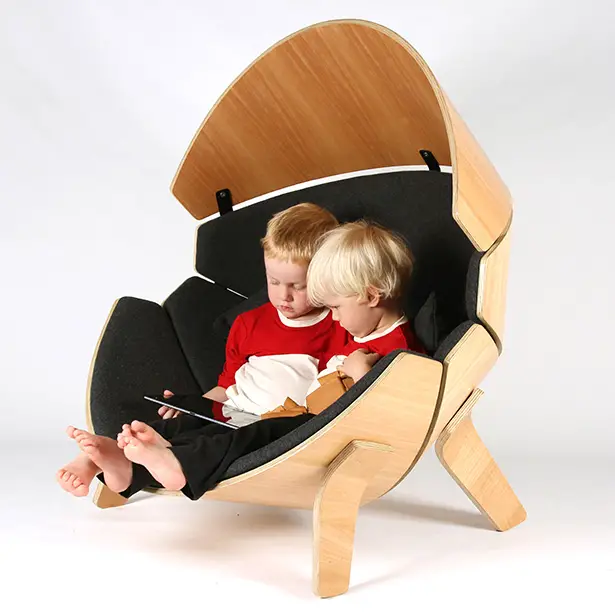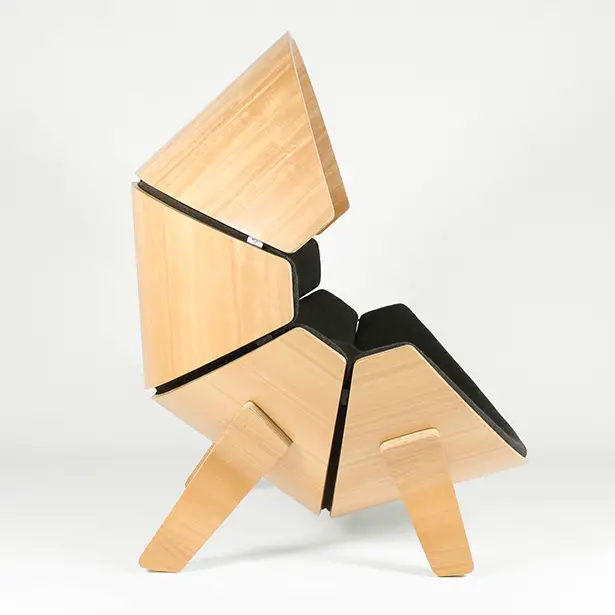 16. Pebble Heater by Hakan Gürsu
It's a decorative item and a natural heating system in one. Pebble system is based on naturally formed pebbles with various natural colors through an electrical resistance. Supported by a small AC fan, this sculpture-like unit can circulate warm air around the room. Composed of both naturally and artificially flat stones from size 7 to 10cm, this heater is certainly visually appealing wherever you place it.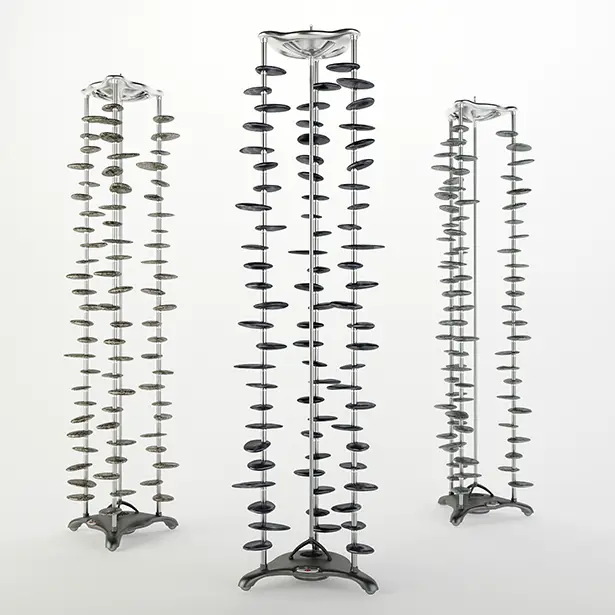 17. Baan Dinner Set Cupboard by Mr.Paitoon Keatkeereerut and Chawin Hanjing
Baan is a specially designed cupboard with strength characters and unique appearance. The cabinet systems have several distinguishing features where each one is separated by story such as Box of tissues or The Cutlery insert. As you take a look closer, you'll notice wine glasses symbolizes a chandler, dish rack symbolizes staircase, box of tissues symbolizes fireplace and chimney, it's very cool, heh?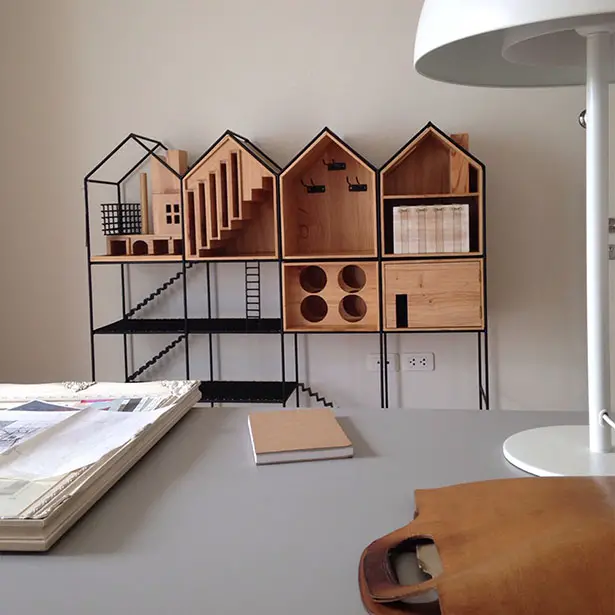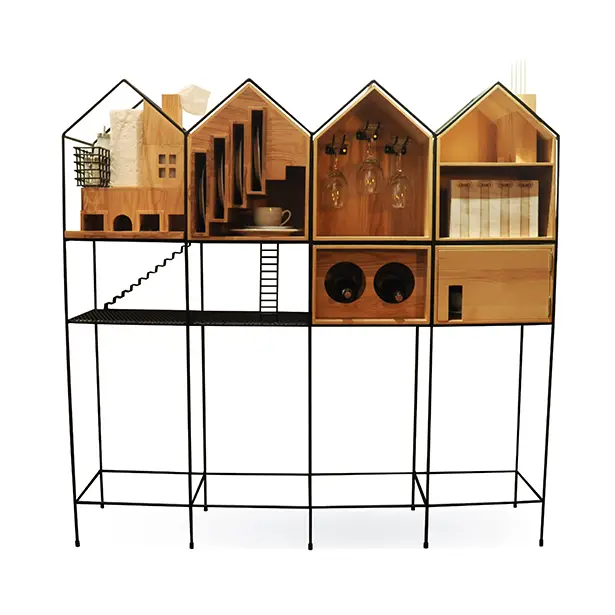 18. Moon's Wings Rocking Chair by Stefania Vola
Looking like the moon, this rocking chair wants to help you relax, keeping yourself away from a busy world for a while. The structure has been designed and developed to create airy and dreamy visualization, providing feeling of security with a joyous lightness.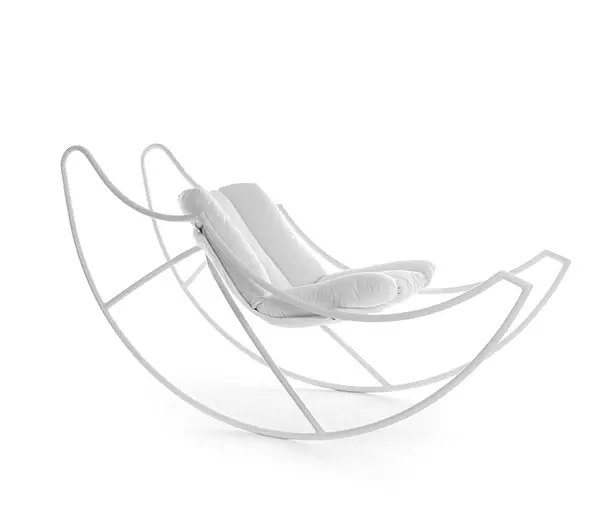 19. Banco Kitchen table by LA AGENCIA
Trying to redefine kitchen table to embrace the digital era, Banco wants to transform your ritual of cooking into better experience by regaining maximum senses. Combining wood, metal, and stone, Banco redefines kitchen table by improving its performance, the worktops can be used for different purposes where each user can make it adapt to their needs.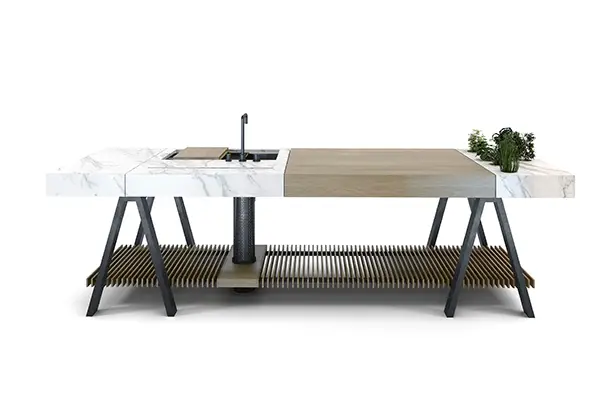 20. Goccia Container by Giuliano Ricciardi
Goccia Container features a unique tear-drop shaped that allows it to be used for variety of purposes. The ceramic material makes it suitable to contain food. Equipped with warm white LED light, Goccia turns into diffusers of soft light, to create warm and inviting of its surrounding environment.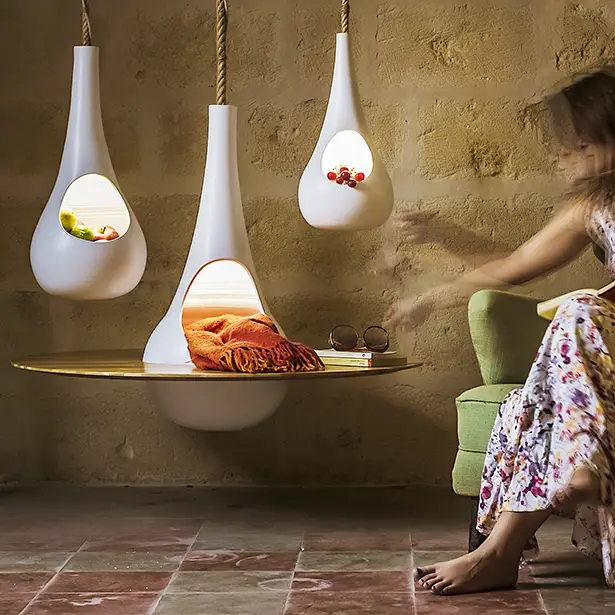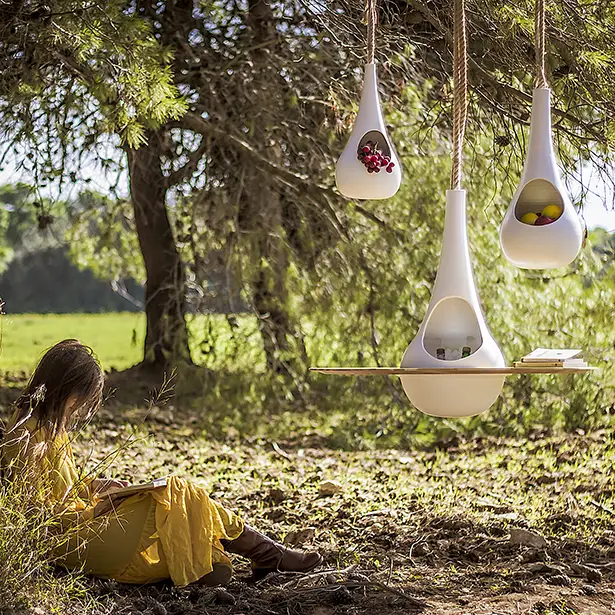 A' Design Award and Competition is now open for entries, all registrations can be made through this link: https://competition.adesignaward.com/registration.php. The selection of best projects will be featured on April 15 at Tuvie.com once the results are made public.
*Some of our stories include affiliate links. If you buy something through one of these links, we may earn an affiliate commission.