A' Design Awards has selected this year's winners, and among them there are many new designers that can compete very well with professional designers. It's an international design award that would set new standards in the design industry. We are amazed by many newcomers who has done excellent jobs in delivering innovative product designs, from robots, architecture, vehicles, furniture, to packaging design.
In this article, we'd like to mention our top 20 winning designs, but you can always check out other cool designs through this page. A' Design Awards has been known as a prestigious, international design award that highlights best of the best in designs, concepts, products, and services. You certainly want to join this design competition to gain more exposure of your works and skills.
1. Jackery-LightCycle S1 Outdoor Power Supply by Wei Bai, Jiajin He and Xiaowei Yin
Winner in Energy Products, Projects and Devices Design Category
Our traditional power supply is too heavy or inconvenient to carry. Light Cycle S1 is a tire-shaped power supply that you can easily move from one place to another by pulling the handle. Even when you pull dan drag this device, there's a kinetic energy generated by the rotation of the body, it is then converted into electric energy by its built-in generator system.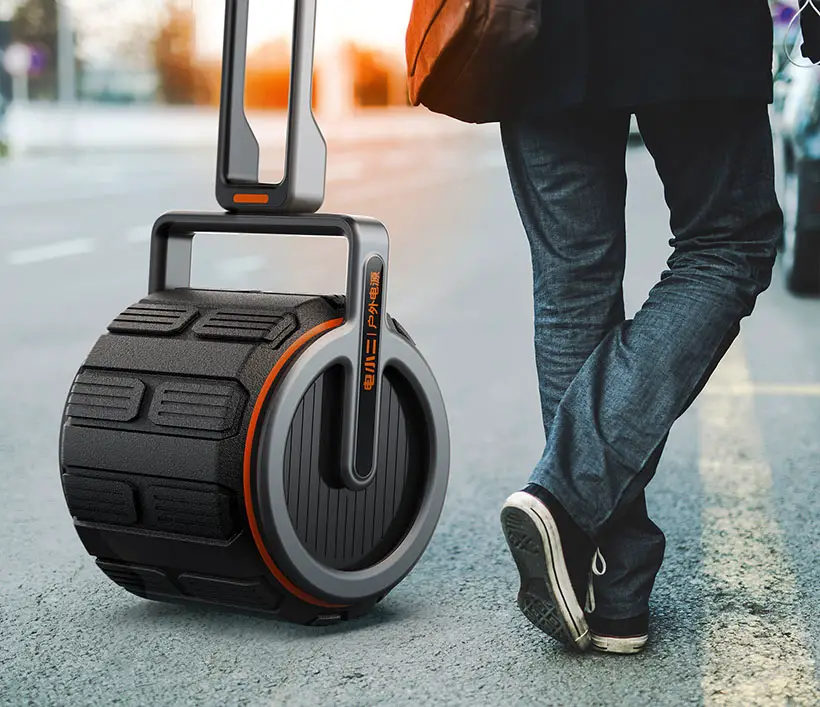 2. Iko Hanging Chair by Ivo Andric
Winner in Office Furniture Design Category
Hanging chair in an office? Well, it's definitely a cool workplace when you see one. It's a nice chair for relaxing or talking on the phone, it allows you to enjoy a retreat in the middle of a working day. It is designed in a geometric shape of polygons, the form was chosen to make sure that Iko Chair can be easily integrated into any diverse office environments.
3. Tokit Omni Cook Kitchen Robot by Chung Kin Wong
Winner in Home Appliances Design Category
As population in big cities dramatically increase, more people have to live in a smaller living space. They require highly integrated device for practicality and efficiency. Tokit Omni Cook is a kitchen robot that performs different cooking functions and techniques. It is claimed to be able to replace up to 21 traditional kitchen appliances.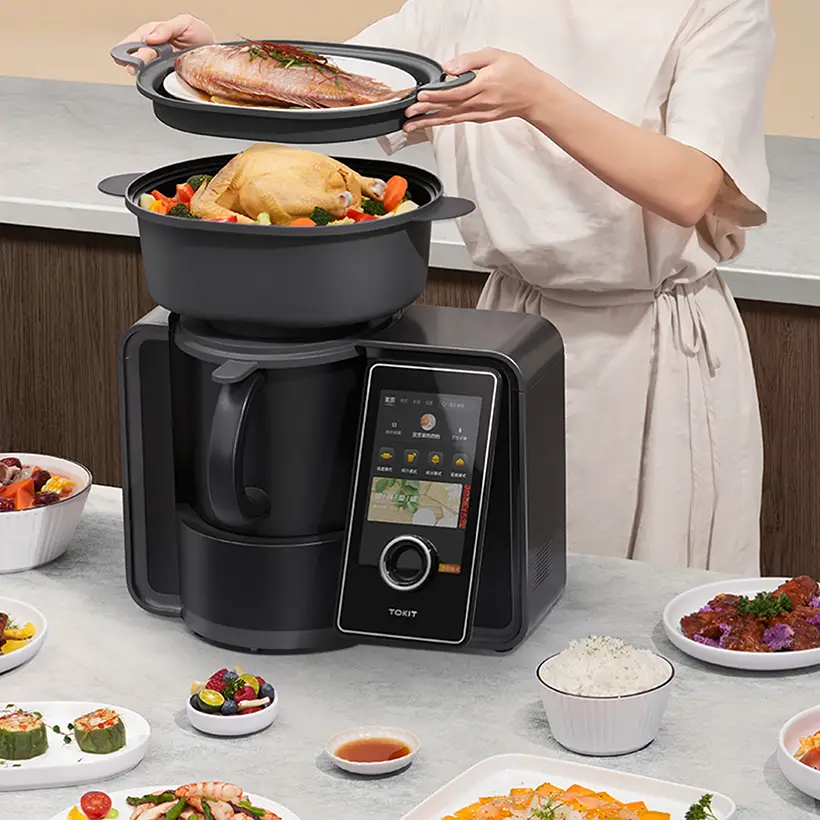 4. O3Connect Stool by TzuWei Chang, KaiLi Chang and RouChun Wang
Winner in Furniture Design Category
Through the use of natural wood bending and multi-layer shaping technology, O3Connect Stool demonstrates the elasticity of tough natural materials. This stool features beautiful hollow structure achieved through interlocking three circular curvature of laminated wood. Then it is covered with high quality hand stitching leather to create warm yet soft and sturdy stool.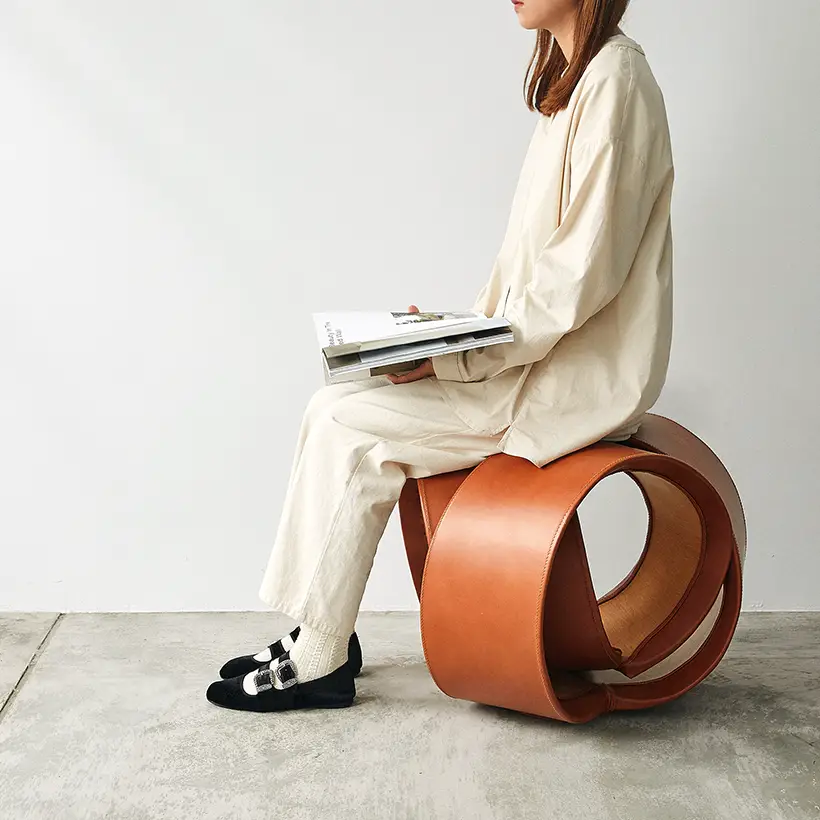 5. Chengdu NBD Centre Architecture by Wai Tang and Kelvin Chu
Winner in Architecture, Building and Structure Design Category
Chengdu NBD Centre has become one of iconic projects in the Jiaozi Park business district. This building is divided into three sections: Below Ground, Podium, and Main Towers where all of them are interconnected by pockets of public realm. This building is part of solution for traffic congestion in Chengdu, the below ground connects multiple metro lines, it aims to be a part of integrated Transport Oriented Development (TOD).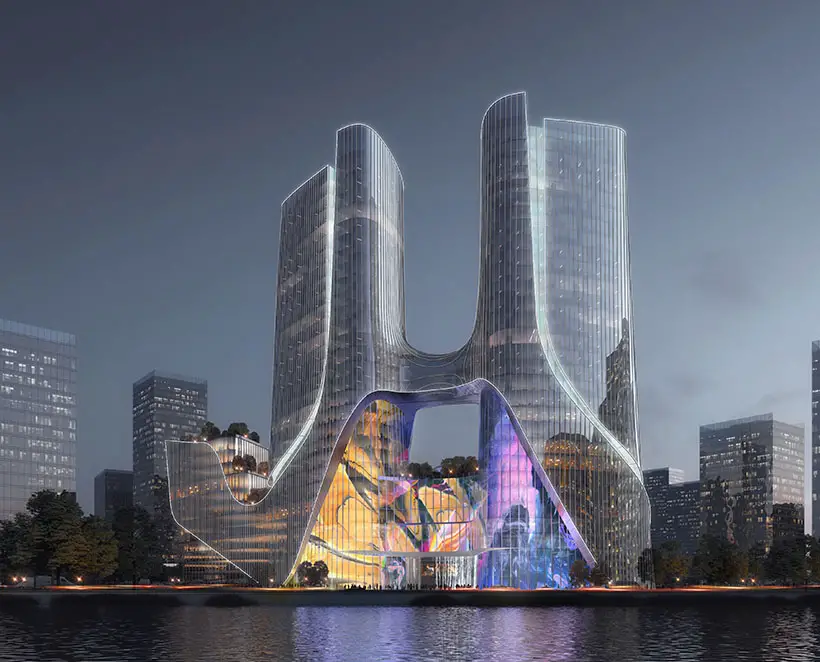 6. Rims and Spokes Coffee Table by Rashad Habib
Winner in Arts, Crafts and Ready-Made Design Category
This coffee table demonstrate the possibility of creating a creative design by reusing waste materials. It reuses bicycle wheels to design a classy coffee table that focuses on function, structure, and aesthetics. The detachable glass surface makes it easy to clean.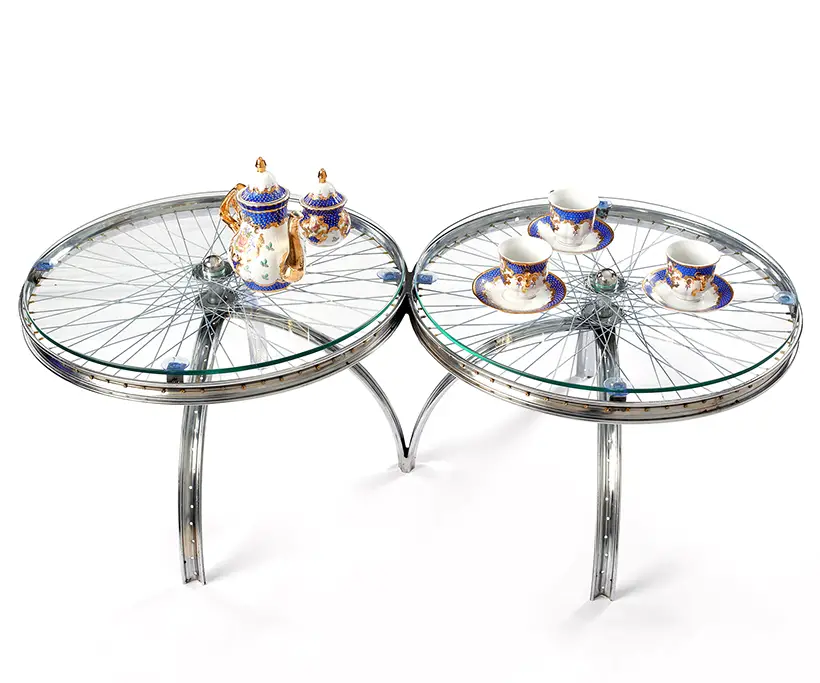 7. Yueyun Teahouse Exhibition Center by Zhubo Design
Winner in Architecture, Building and Structure Design Category
This building is located between the mountain and the sea, yet instead of trying to make this building standout, the goal was to make Yueyun hidden in nature. Considering the unique geographical location and environmental conditions, the unique architecture of Yueyun Teahouse was inspired by Fibonacci spiral line a.k.a golden spiral. The entire form is designed in accordance with the golden ratio to achieve perceptual beauty under golden ratio.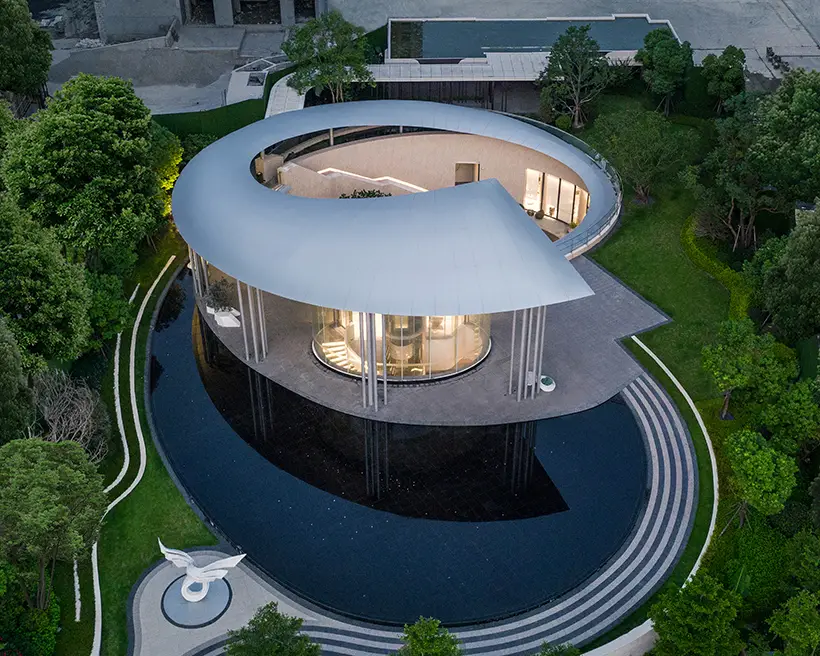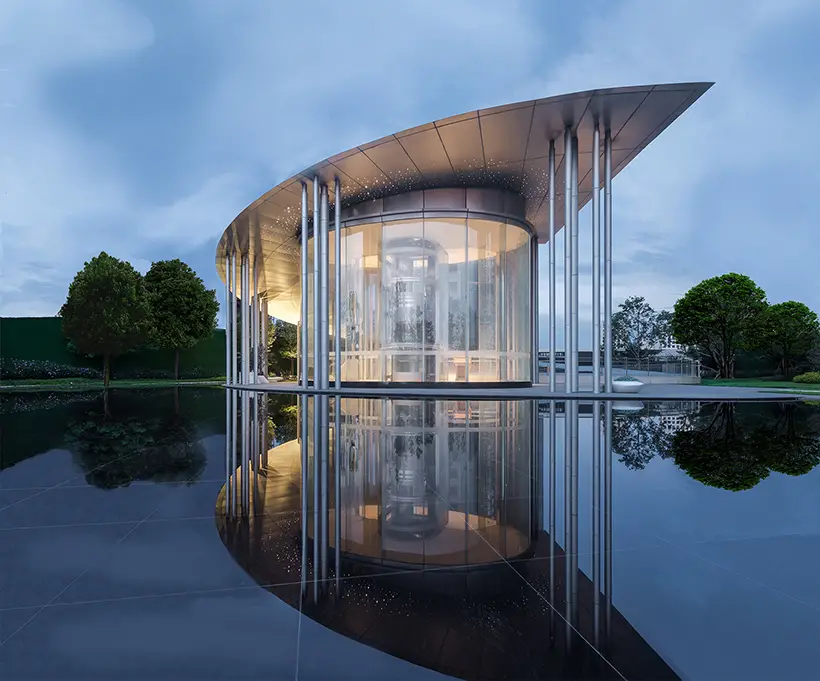 8. Yi Yu Jewelry Box by Yitan Guo
Winner in Limited Edition and Custom Design Category
Inspired by flora and fauna, from butterflies, blossoming flowers, dragonflies, to cicadas on leaves, Yi Yu Jewelry Box features the theme of love and nature. This jewel case is not just an ordinary case, it also demonstrates a beautiful artwork.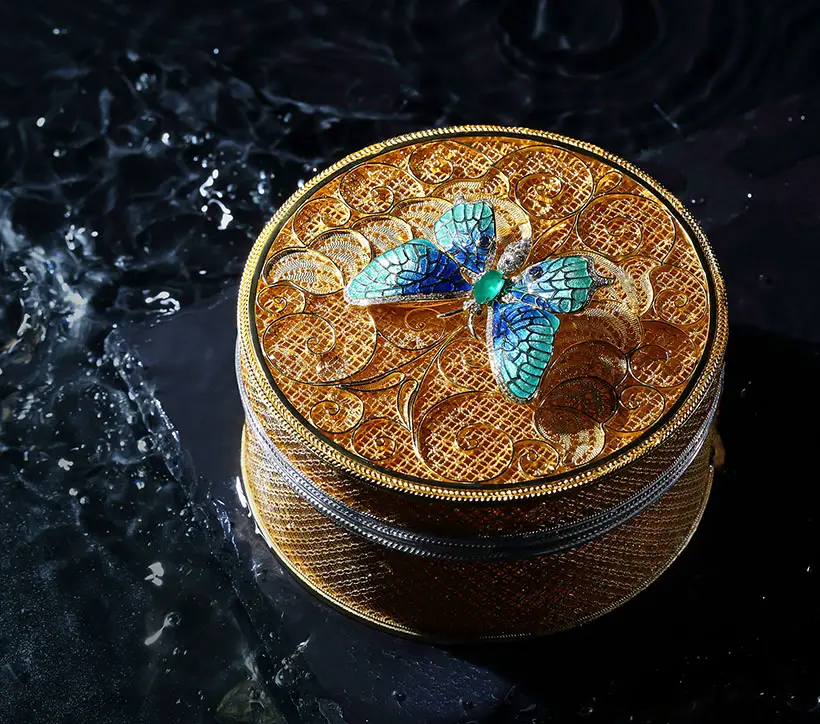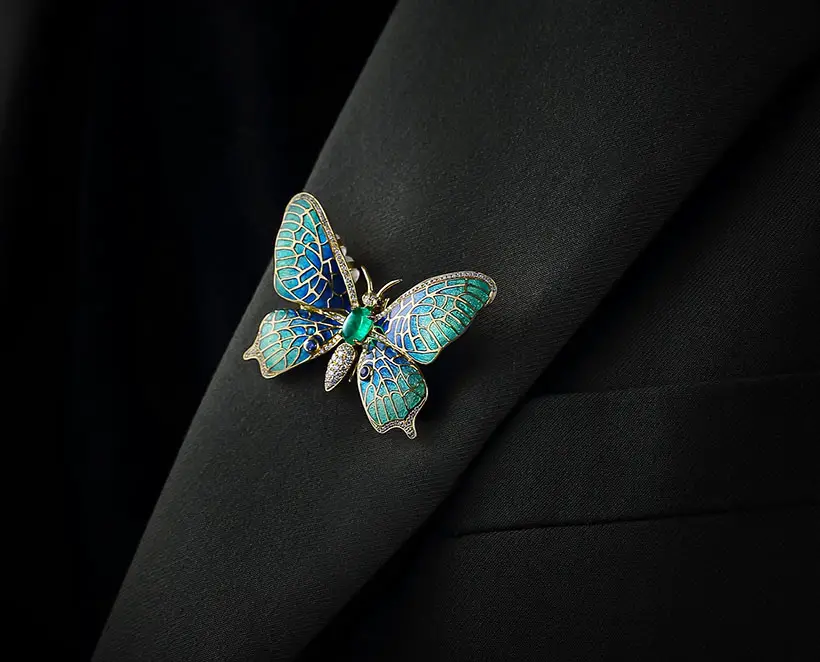 9. Holzwolf Watch by Hernani Ruhland Tralli
Winner in Limited Edition and Custom Design Category
Handcrafted to display the landscapes of Europe, Holzwolf Watch is a beautiful wooden watch that features aggressiveness and elegance of European forest. Designed for men, the wood material is sourced from sustainable forestry and organic farming, it reminds of you nature every time you take a glance at it.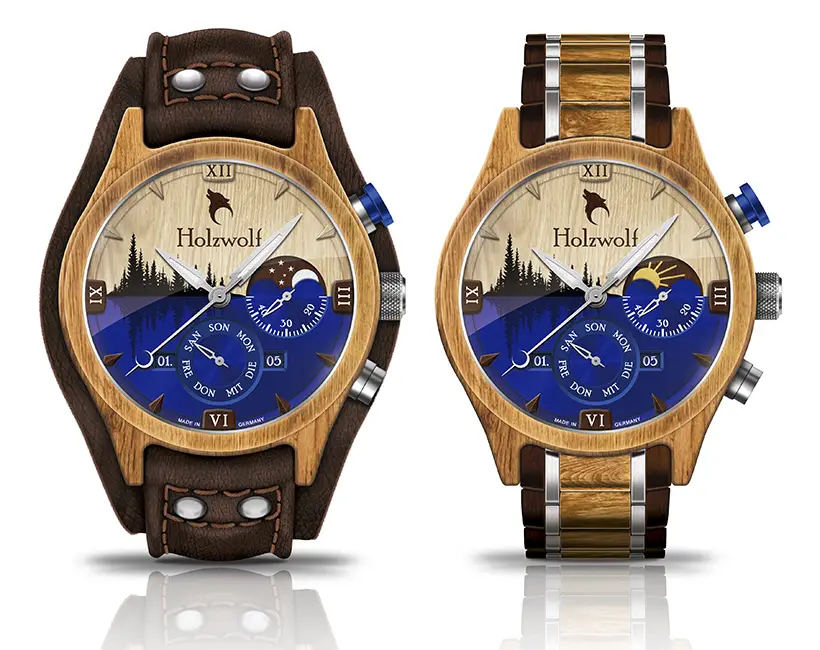 10. The Emerald Isle Rare Irish Whiskey Packaging by Tiago Russo
Winner in Packaging Design Category
This whiskey packaging is designed around characteristics of Faberge's heritage, it is rich with narrative of mythological isle of Ireland, woven into an inimitable whiskey and luxury experience. The iconic egg shape inspires this packaging design accent while those opulent colored gemstones reflect Ireland's traditions and nature.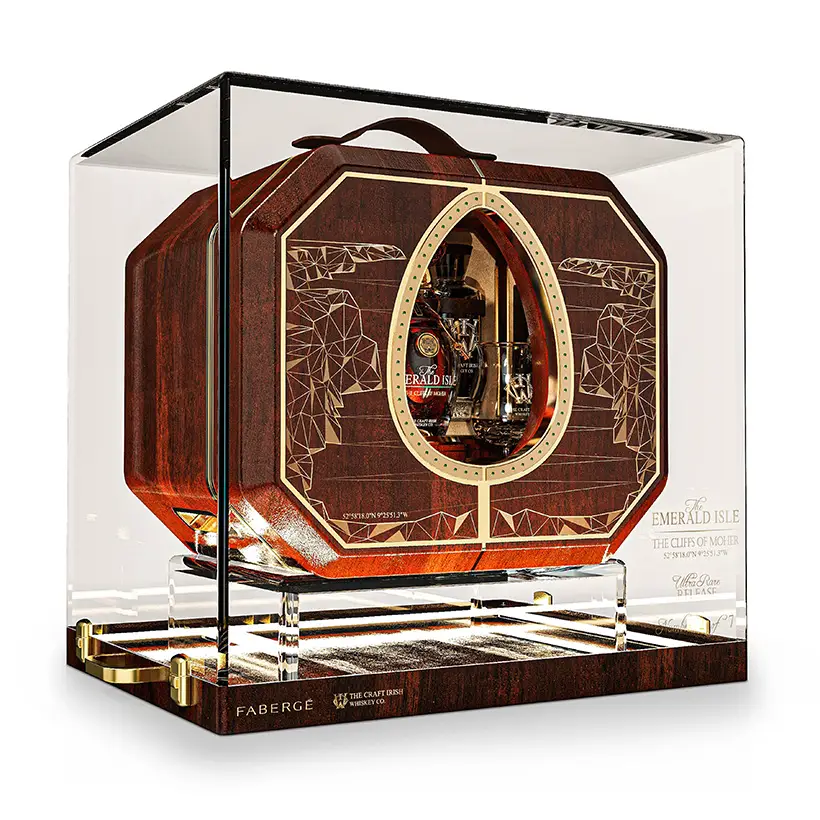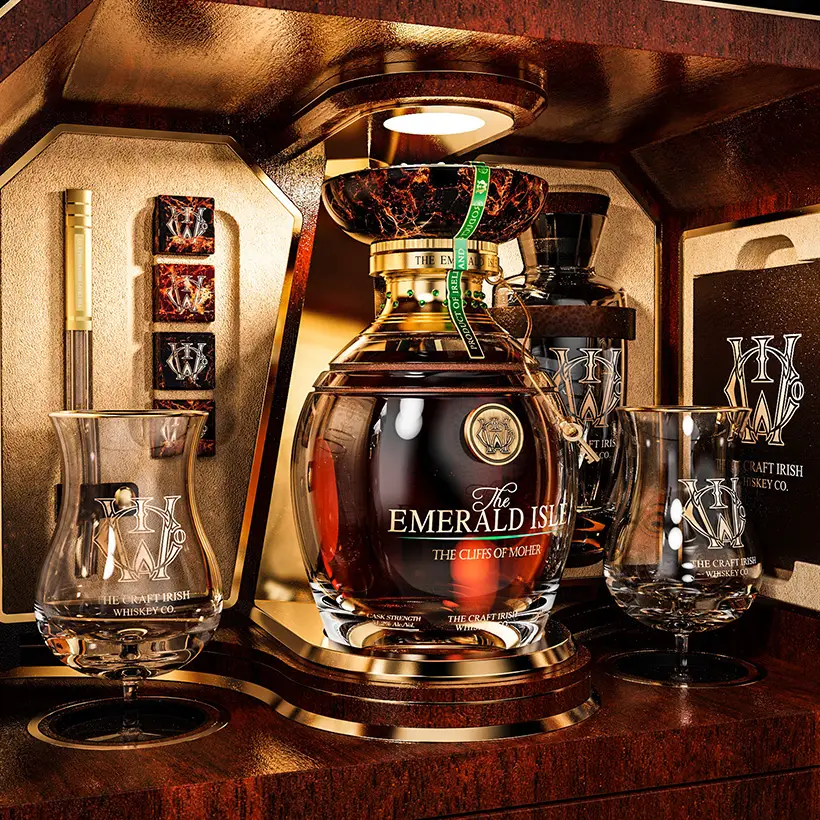 11. Vitality Multifunctional Fitness Bench by Yu Ren
Winner in Furniture Design Category
Vitality has been designed as a home fitness furniture product. It helps people to fight pandemic and improve their health from home. When not in use, user can simply turn it into an ordinary bench. It's a home fitness furniture to help people to better exercise at home even in a small apartment.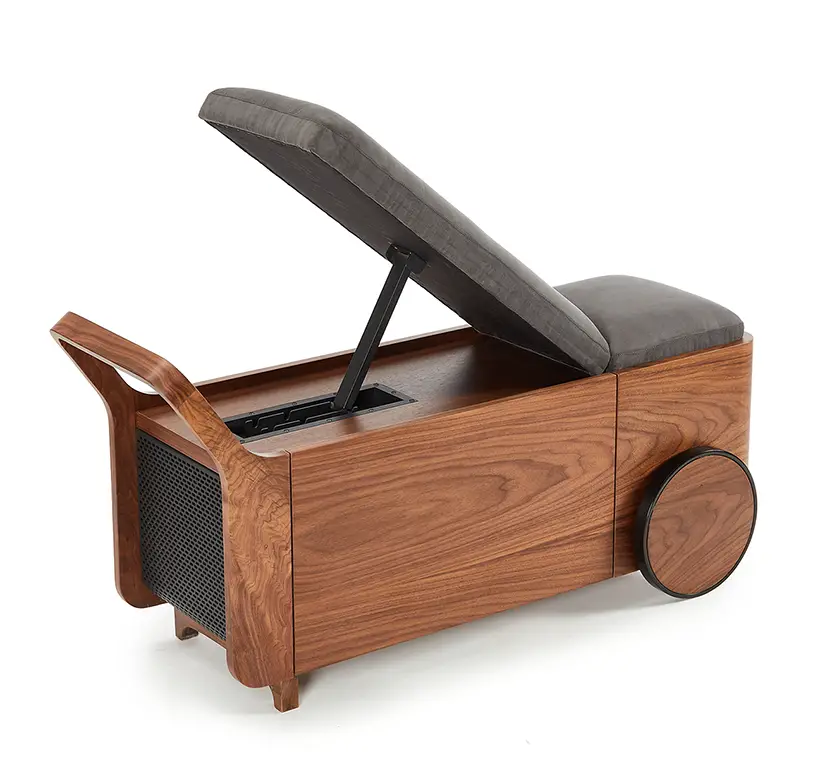 12. Essence Earring by Masoud Serati Nouri
Winner in Jewelry, Eyewear and Watch Design Category
Inspired by the life before (people love to socialize) and after pandemic (people prefer to be alone), Essence Earring features spherical shape that has the power to get people's attention. Furthermore, the movement and intersection of those lines on it creates a strong connection and it is strengthened by a semi-hidden pearl and small visible pearls with a contrasting color.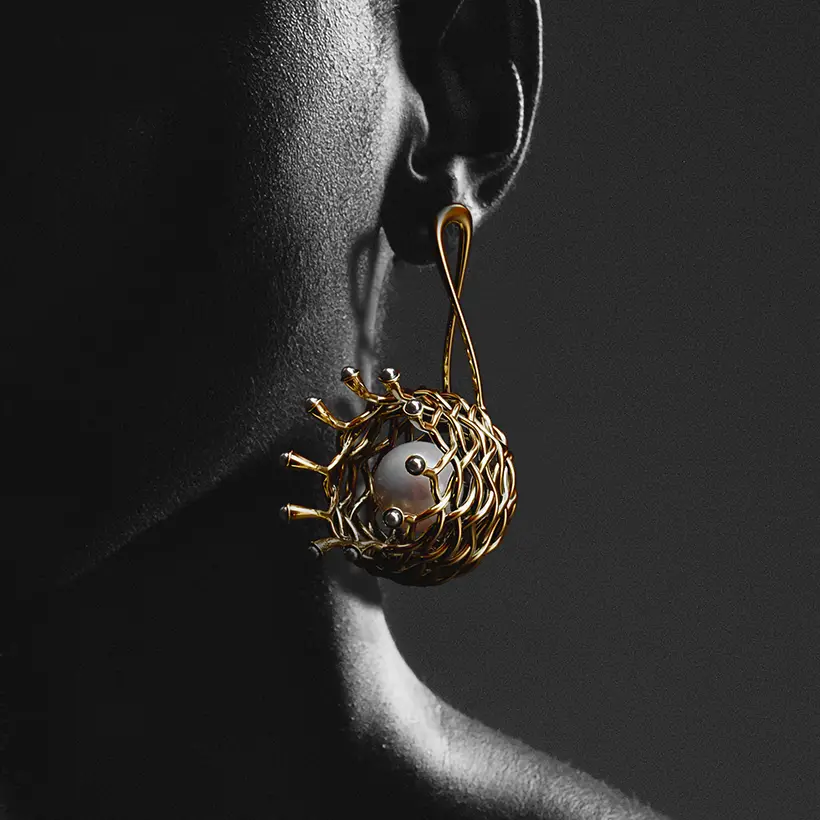 13. Bamboo Bow Dining Table by Fangqi Luo
Winner in Furniture Design Category
Bamboo has been loved for its characteristics, it is durable, strong, flexible, and resilience. It has become a cultural symbol of personality. Due to scarcity of wood resources, nowadays people are starting to see Bamboo as a great alternative. Bamboo Bow Dining Table utilizes bamboo's physical toughness without sacrificing its aesthetics. You can clearly see the sophisticated beauty of mechanics through the glass top.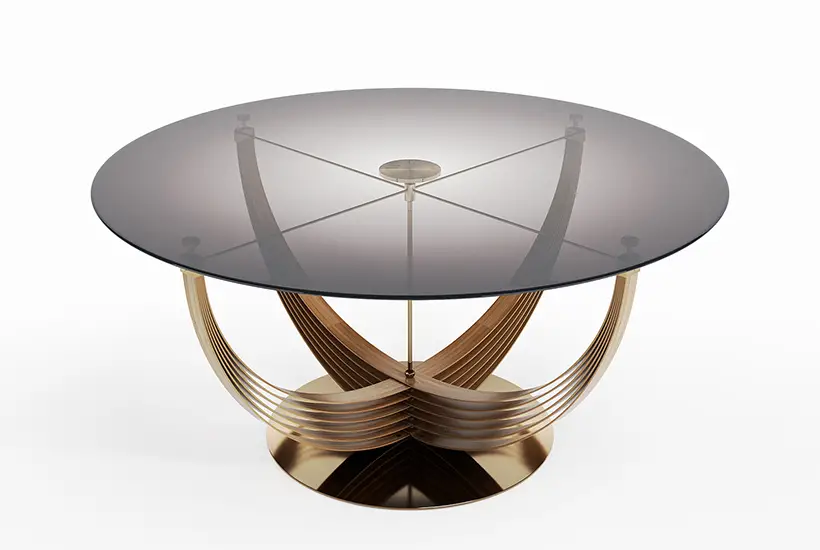 14. Bavvic Creative Building Blocks by Maciej Sokolnicki
Winner in Toy, Games and Hobby Products Design Category
Started from spontaneous discussion by two mothers, Bavvic Creative Building Blocks Set is multifuctional building blocks that engage children in learning through creative hands-on approach. Playing Bavvic helps increase problem-solving skill as well as creativity. These building blocks are created from waste materials from furniture and windows production.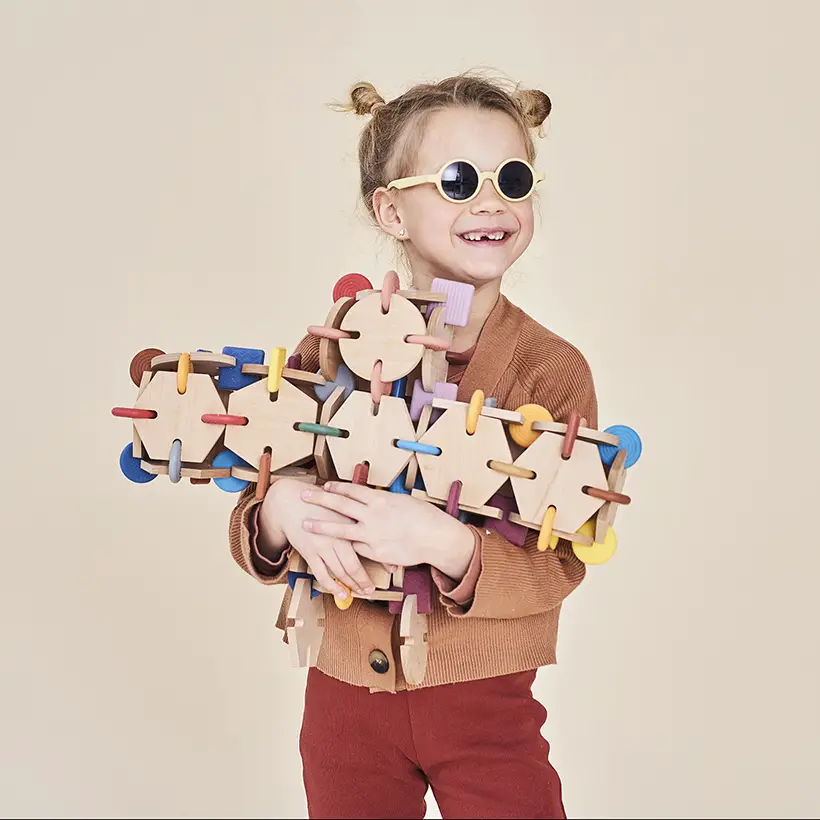 15. Fold and Rescue Paper Folding Lifeboat by Industrial Design College of LAFA
Winner in Vehicle, Mobility and Transportation Design Category
Inspired by the origami boat, Fold and Rescue Paper Lifeboat wants to offer a solution to the insufficient number of lifeboats in the ship's stockpile. The folding mechanism allows for space saving, hence, it is possible to add more lifeboats. The folding structure makes it easy to setup in the event of emergency.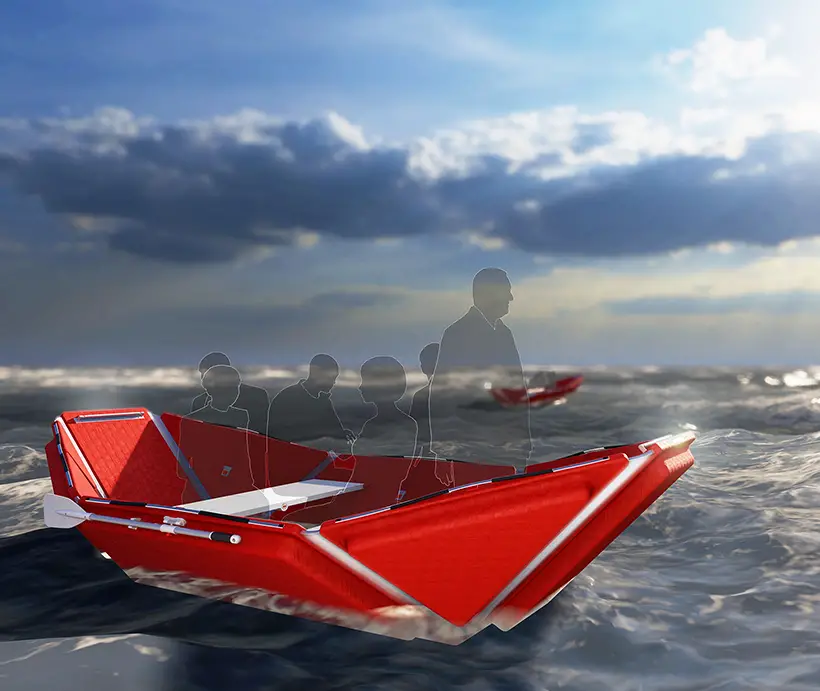 16. Movus Autonomous Airport Vehicle by Ahmet Burak Veyisoglu
Winner in Robotics, Automaton and Automation Design Category
Luggage and cargo transportation system can be a major problem when dealing with damage and delays. Movus is an autonomous airport vehicle concept designed for carrying all luggages from Baggage Handling Area to the airplanes to be handled by the staff. This autonomous cargo vehicle is equipped with multiple sensors and AI feature that would do the job without any human intervention, reducing possible problems that might occur.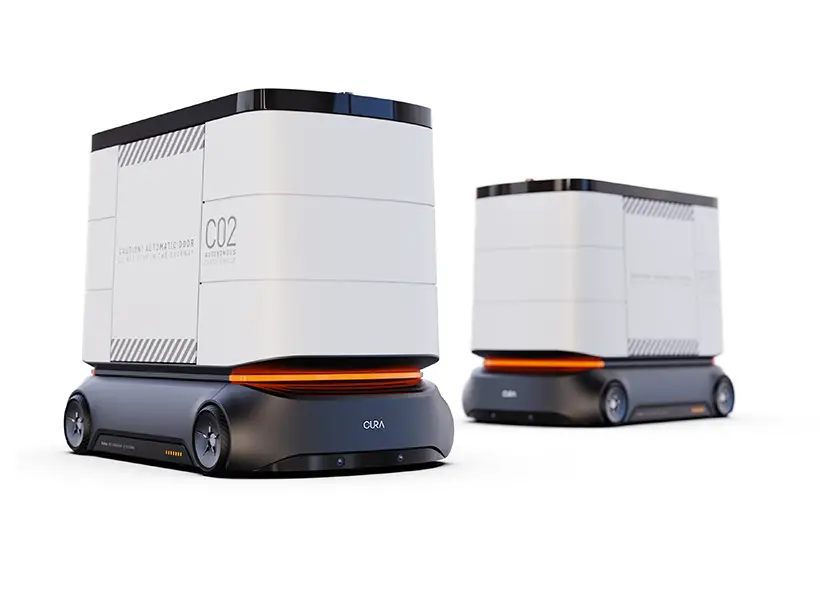 17. Wave Audio by Nio Life
Winner in Audio and Sound Equipment Design Category
We really love the wave-like exterior body of Wave Audio Speaker. The flowing shape also comes with outstanding quality and wonderful sustainability. It seems that the design was inspired by the nature, it's visually dynamic by repeating that waveform.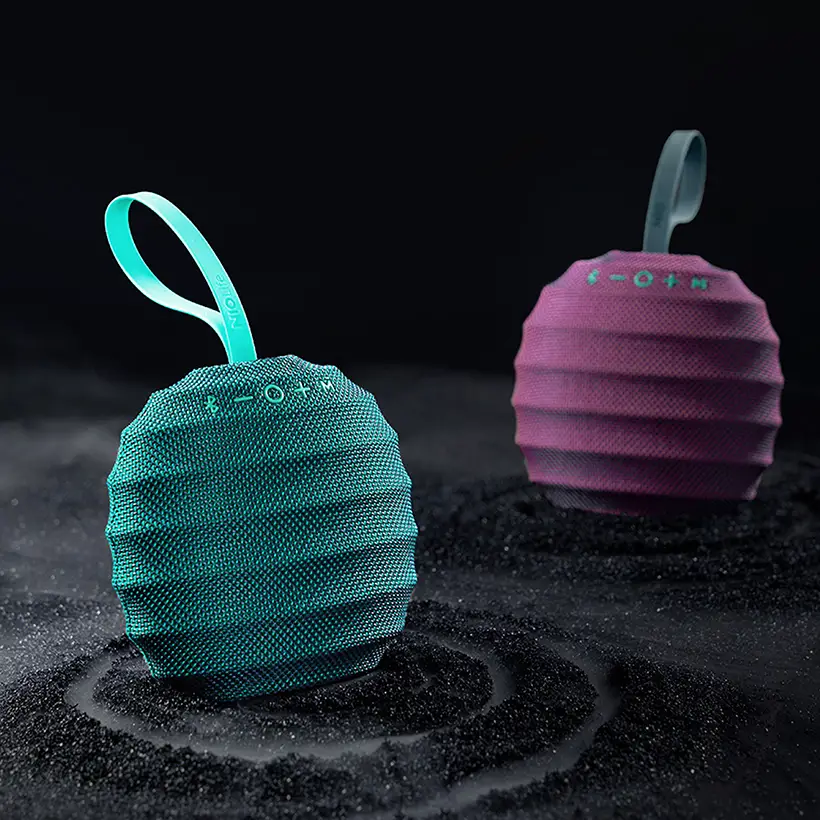 18. Mask Capsule by ChunFengLin
Winner in Safety Clothing and Personal Protective Equipment Design Category
Mask capsule is a special mask designed to refresh your mind and relieve motion sickness, colds, and rhinitis. Yes, we do wear mask when we are sick, avoiding spread the virus, but unfortunately the material can inevitably affect our breathing and mental state. This mask comes with a capsule inhaler that can be turned on/off simply by rotating. It emits the smell of pure natural plant to help user feel refreshed without stuffiness.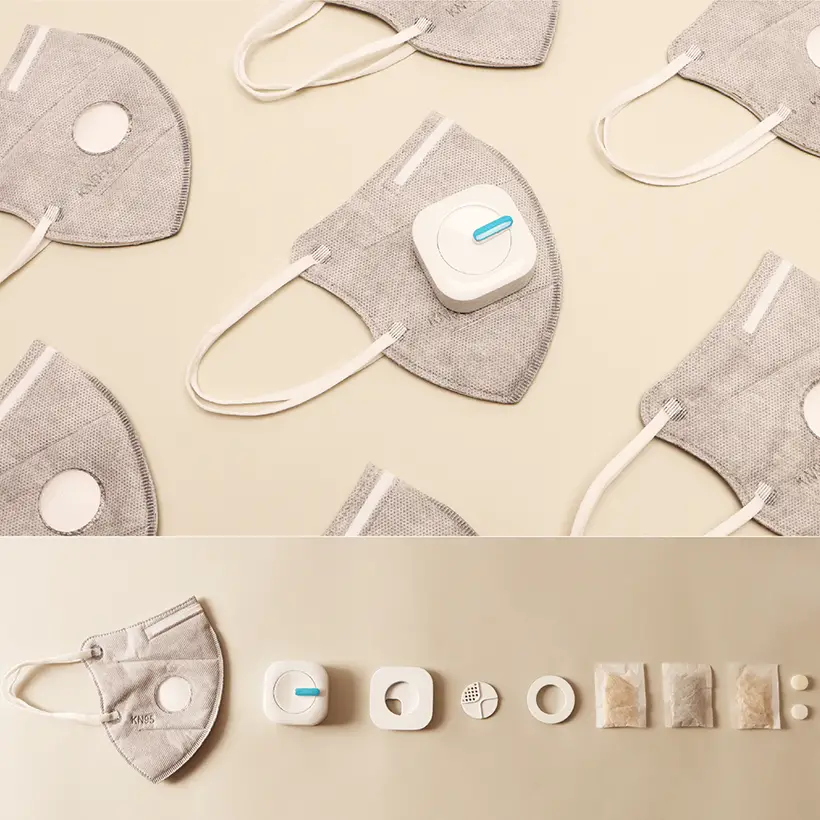 19. Fenced Traveler Pet Outing Bag by Industrial Design College of LAFA
Winner in Pet Supplies and Products for Animals Design Category
Fenced Pet Backpack is a concept that redefines pet outing bag. It is specially designed to help you pet owner to have so much fun with your furry friend outdoor. It increases your interaction while keeping your pet safe and protected.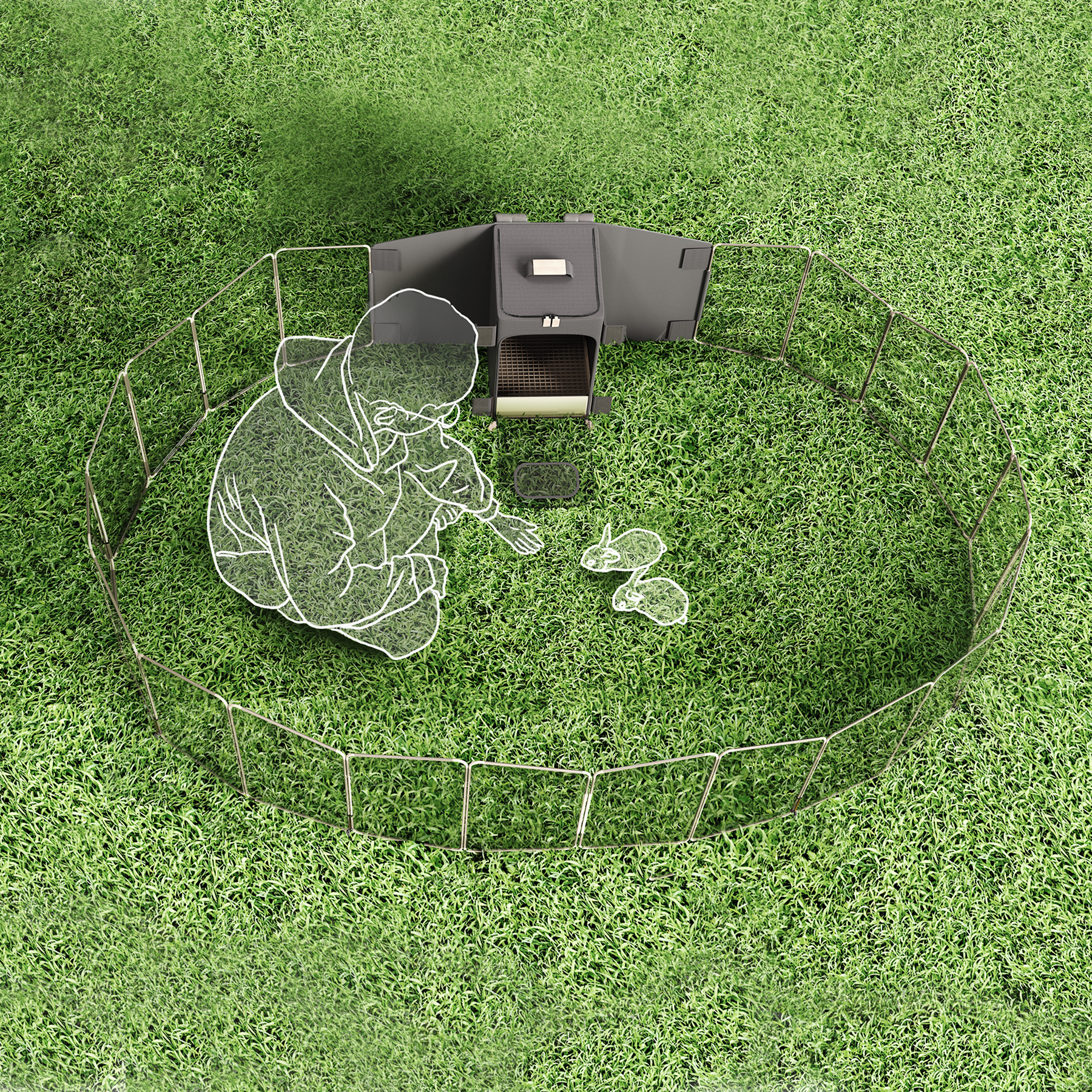 20. Tentagon Inflatable Tent by Wei Chen and Chi-Yung Li
Winner in Outdoor Gear and Camping Equipment Design Category
Tentagon Inflatable Tent is a two-person lightweight tent with inflatable frame. Unlike those heavy tents with metal brackets, Tentagon is specially designed for outdoor camping, therefore, it is light enough to carry anywhere with you. It's ideal for beginners in camping, the three-axis air column technology allows for better structure.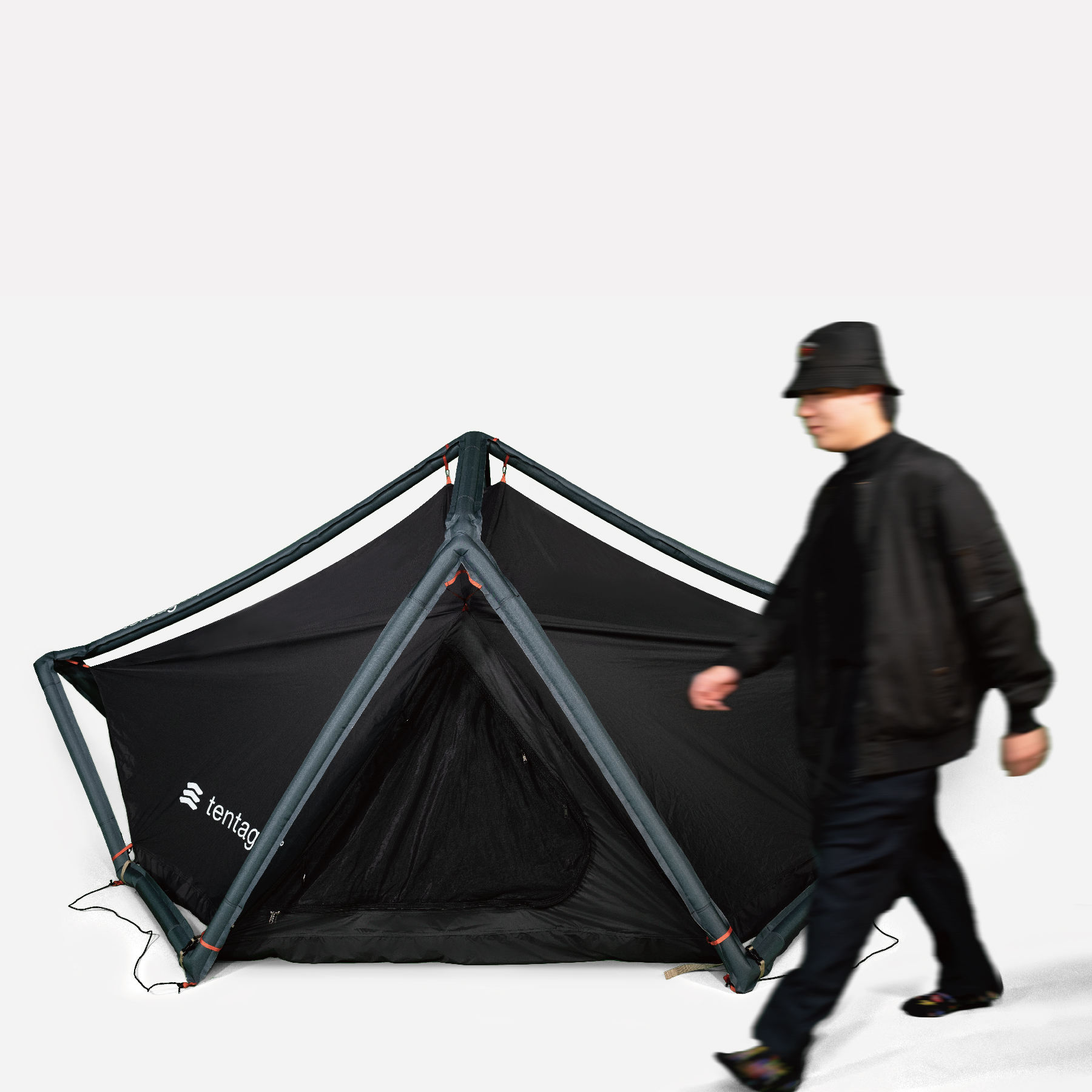 *Some of our stories include affiliate links. If you buy something through one of these links, we may earn an affiliate commission.