Here comes the result of A' Design Award and Competition, this prestigious design award has released its 2016-2017 winning designs. There are 1958 winners from 98 countries in more than 90 different design disciplines and as we explained before in this article. Each entry was carefully evaluated by an international jury panel composed of design professionals, prominent press members, established scholars, and entrepreneurs. Young designers, feel free to browse the winning designs to get fresh ideas and inspiration, this site is dedicated to provide you with industrial design ideas.
You can visit A'Design Awards' online gallery of winners at http://www.designmag.org, all editors worldwide, aficionados, and design enthusiasts, would benefit from browsing and checking out the winning designs. We have selected top 20 winning designs that we love, you can read them below in random order.
1. DuoSkin On-Skin User Interface by Cindy Hsin-Liu Kao
This wearable technology was inspired by the aesthetics we usually find in metallic jewelry-like temporary tattoos. This project is about an innovative fabrication process that allows you to customized functional devices that can be attached directly onto the skin. DuoSkin allows user to control mobile devices and display essential information on the skin while serving as a fashionable accessory.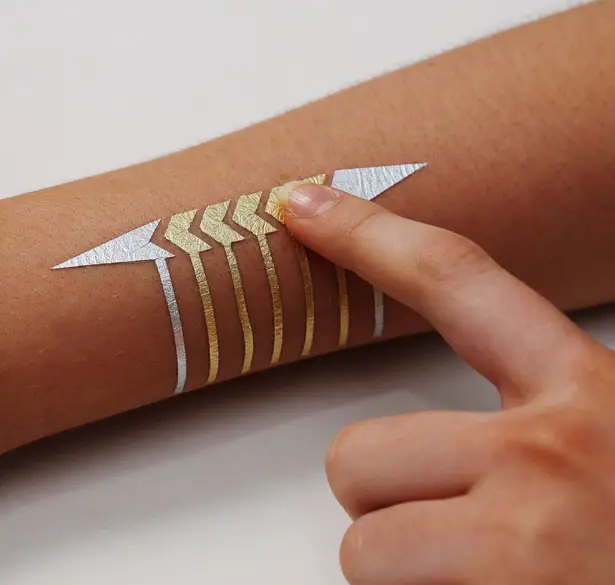 2. Feather Coffee and Side Table by Apiwat Chitapanya-Asia Collection
A beauty can come in form of a coffee table. This unique furniture features beautiful feather, giving it sensation that it is so light and it might fly.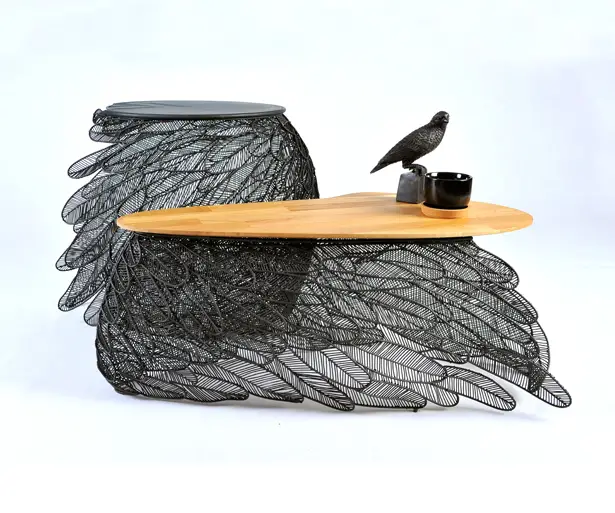 3. Orpheus Exoskeletal Exercise Device by Mehmet E. Ergül
Designed for Astronauts, Orpheus is an exercise device for ISS (International Space Station). When you are in outer space, the only pivot point is our own body, it is crucial that this device has a harmony with human body. Inspired by Aerial Dancers and Ballets, this exercise device offers perfect product and user relationship ergonomics wise, it reduces current mass and volume, making it more space efficient for Space Shuttle interior.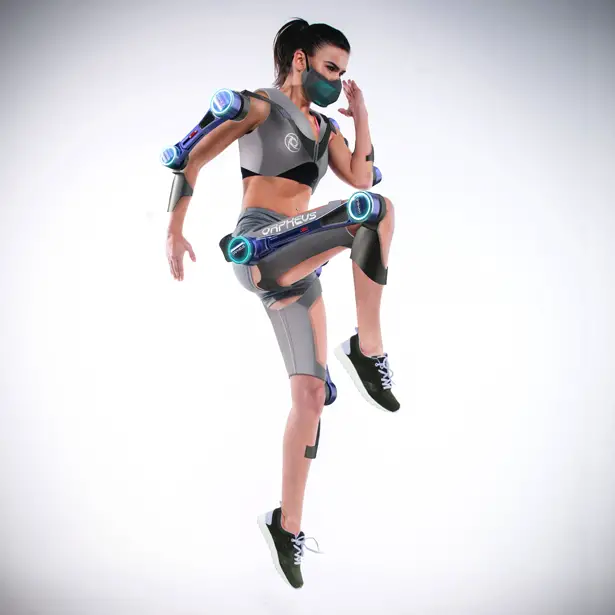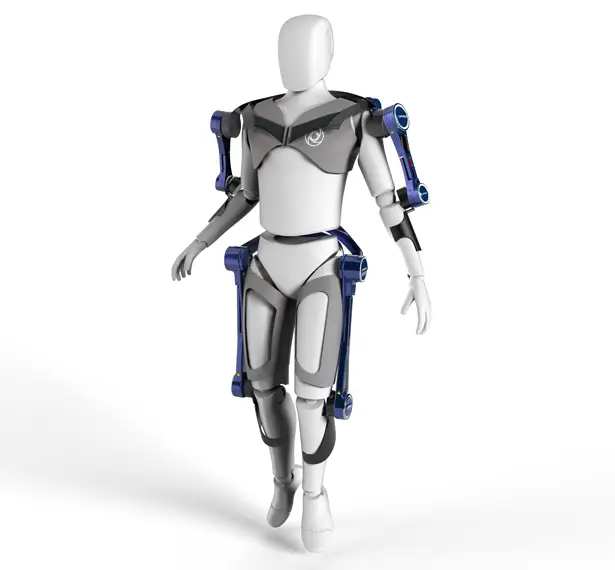 4. Eatwell Assistive Tableware Set Assistive Tableware Set by Sha Yao – Sha Design
This tableware features bright, two-color tone design to stimulate thirst and appetite. Each set features more than 20 assistive features such as slanted basins, angled sidewalls, ergonomic handles, anti-tip and anti-slip strucutres. The combination of those features would simplify eating and drinking motions, thus increasing independence of its user.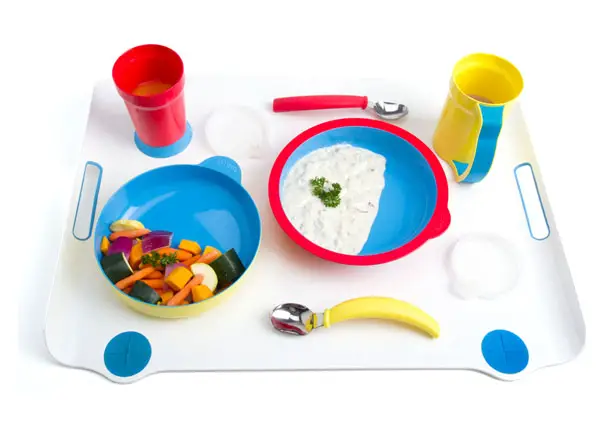 5. Andromeda Tourist kayak by Luigi Toledo
Started in 2015, Andromeda Tourist Kayak was finished in 2016. It's a project born due to the tourist kayaks that need to learn many techniques to ride one. The conventional kayak has discouraged many public interest to enjoy kayaking. Andromeda has been designed to provide high stability and hydrodynamics, weighing less than 30kg, it offers superior performance to allow anyone with no skill to enjoy kayaking.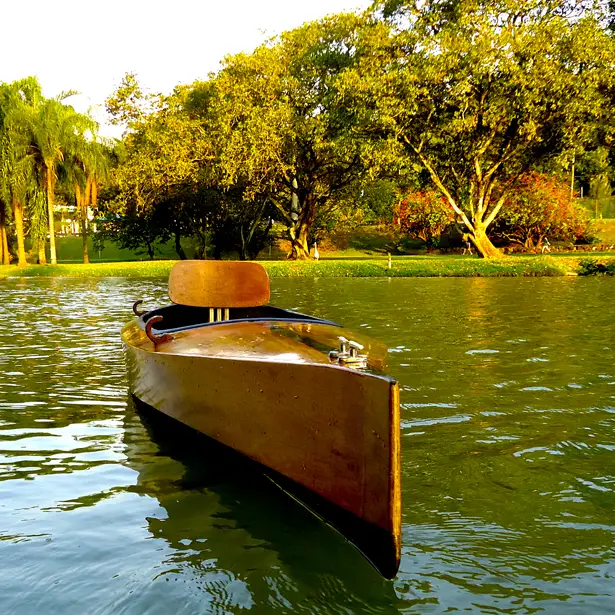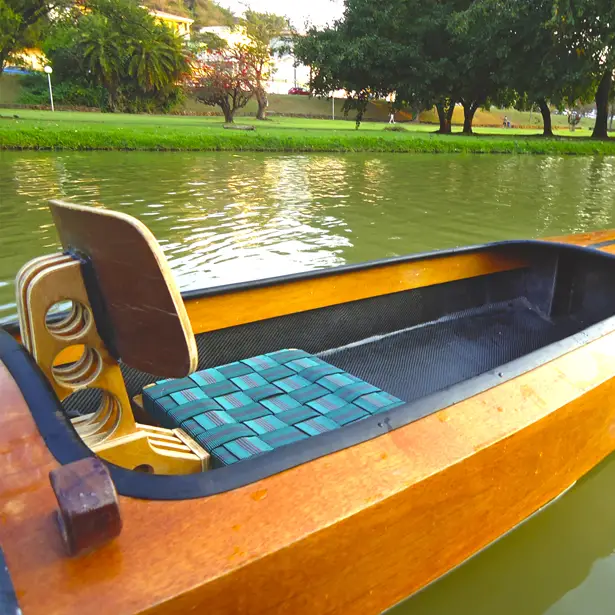 6. Freedom Park Urban Space by Eleftherios Piskitzis
This architecture could be South Africa's new landmark, it aims to become national heritage and place of celebration to express unity in diversity. The spiral path of this park becomes the main part of unifying core for the elements that make this park an experience for self exploration and enlightenment. This urban space houses several elements such as museum, gathering space, gardens of rememberance and the memorial, and Wall of Rememberance. Under the canopy, there are various facets of South African identity on a multi-level structure open yet protected from climatic challenges.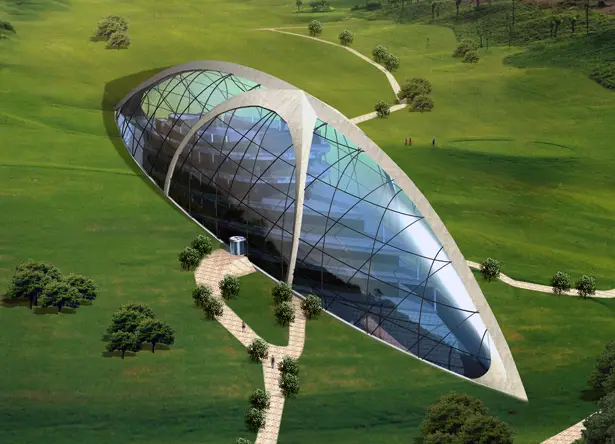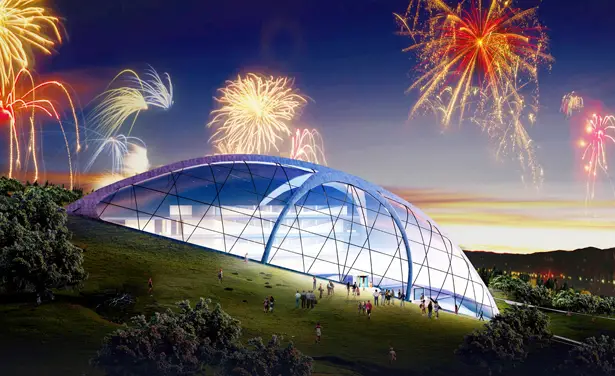 7. Jazz Shower by Vlad Mititelu
For the love of jazz music, Vlad Mititelu has designed a unique shower head for jazz lovers. The inspiration came during shower while listening to jazz music, this experience triggered relaxed body and mind. This shower has been designed to become not just a shower head but also an artistic object in your bathroom, it is controlled by two handles (trumpet valves), they are colored with red and blue, international symbols for hot and cold water.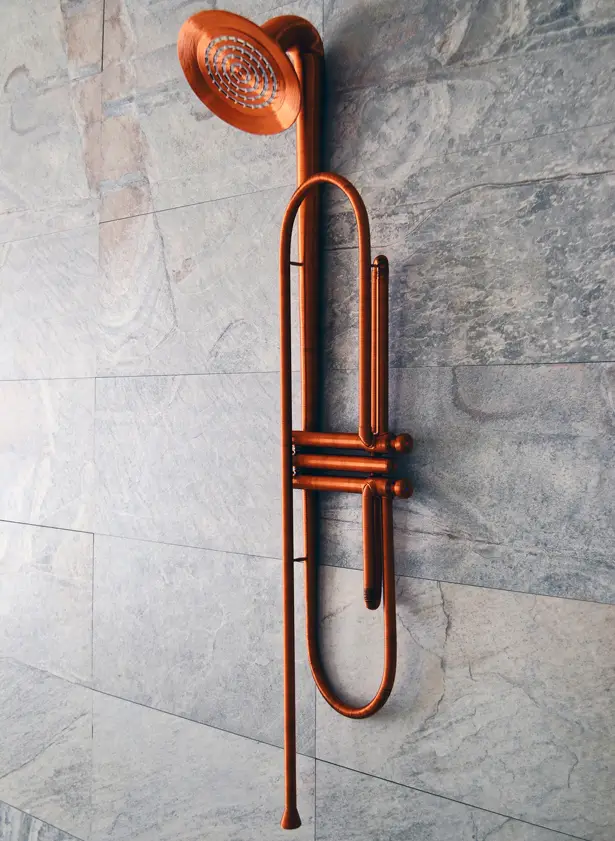 8. Ekin Bike Patrol Smart Patrol Bike by Akif Ekin
This smart patrol bike might look ordinary, but this is actually a high-tech mobile enforcement. It aims to bring order into traffic and chaos that's usually caused by parking violations. It is equipped with technology that can recognize vehicle plate number or any parking violation on-the-move.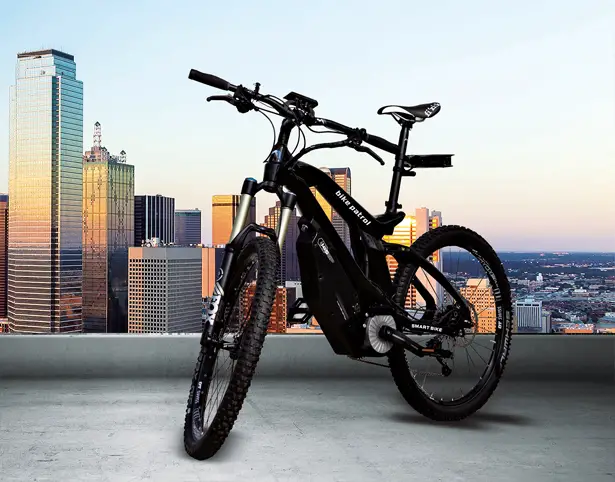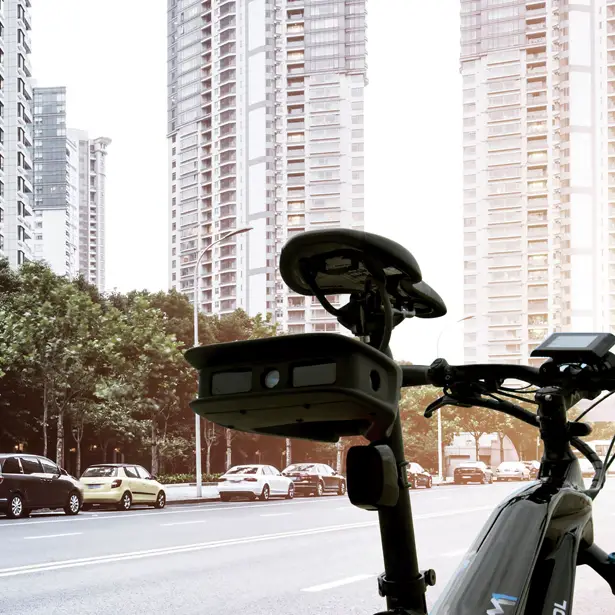 9. Tilt Kettle by Andy Walton
This kettle is designed with unique hinge design to aid user in pouring and filling. The cup filling system reduces the weight carried during filling. This is a nice kettle design for users who struggle lifting heavy weights.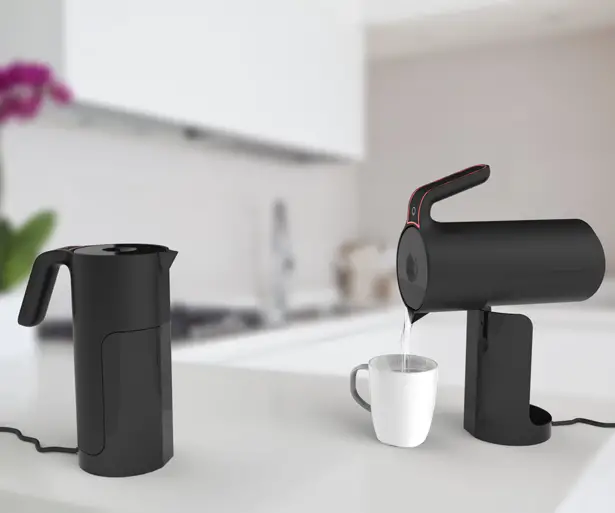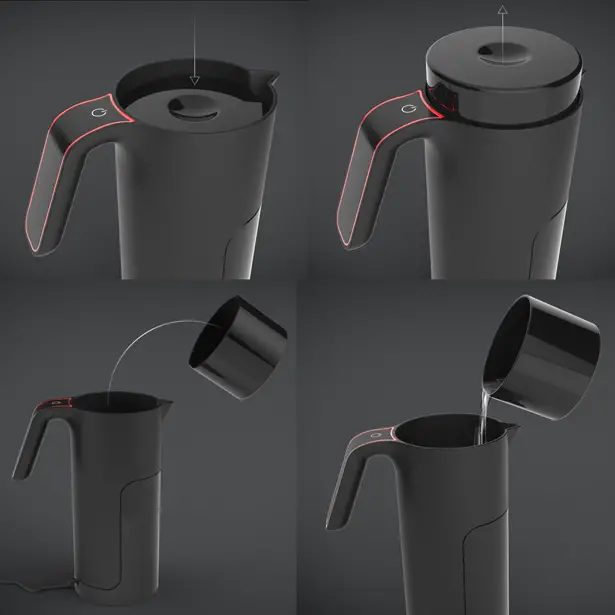 10. Teanocchio Tea infuser by Soroush Vahidian and Mohammad Afkhami
Well, it is safe to say that Teanocchio Tea Infuser was inspired by puppet play. It's a unique and playful infuser, adding some nostalgia about old games while steeping your tea. This puppet shape tea infuser is constructed of stainless steel and covered by chrome plating. Your tea drinking ritual would become much more delightful.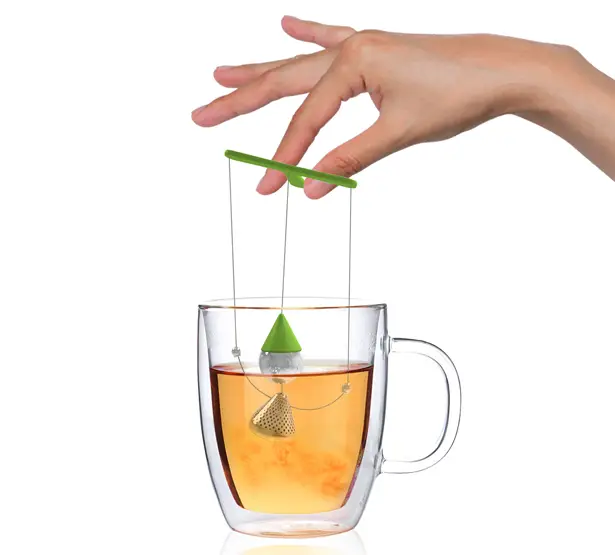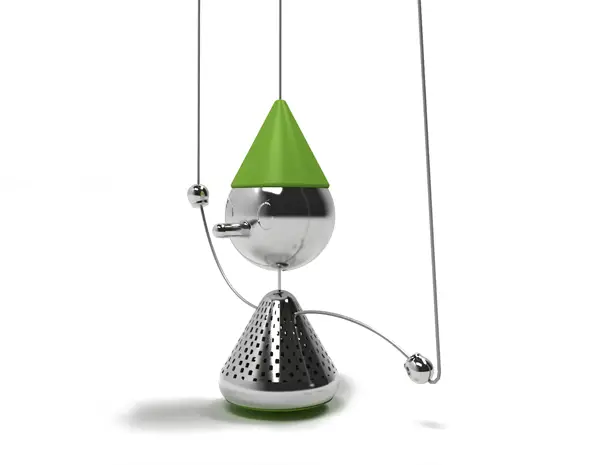 11. Hulumao Diamond Bed Cat Toy by Shih-Chang Hsiao and Yu-luen Huang
Diamond Bed offers multi-purpose cat bed, thanks to curved bowl shape, it offers a nice nesting space for your cat to feel secure and relax. There's a scratcher at the center of the interior, it helps your cat to scratch their paws with, it's their natural instinct to do so.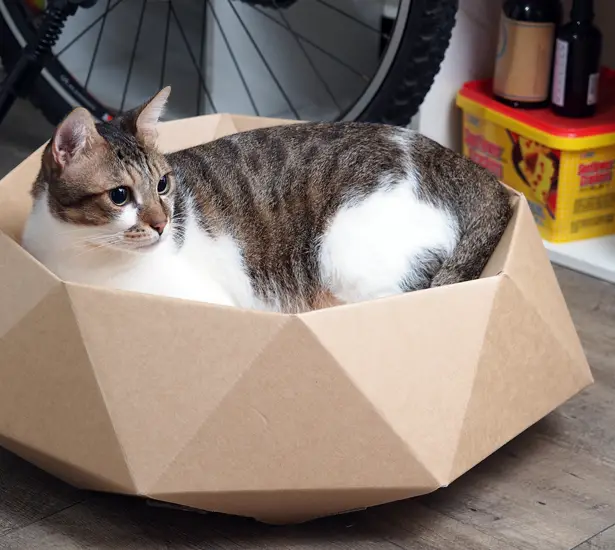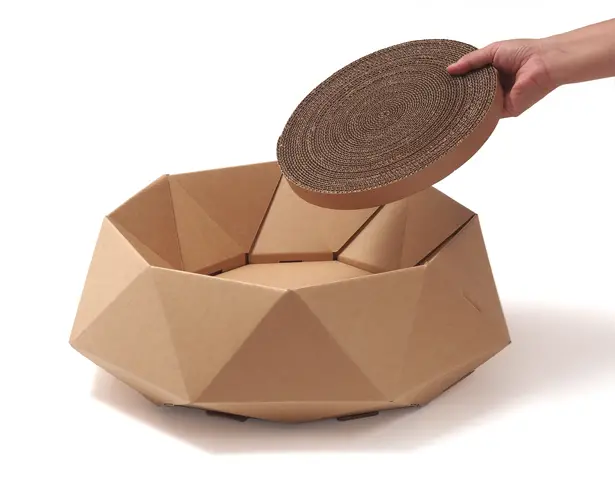 12. Slegger Snow Sledge by Levent Muslular & Kiraz Sema Turhan
A contemporary snow sledge with ecologic materials. This snow sledge has been designed for two where the design allows for balance distribution of the weight of skiers to the slides. The front rider controls steering by holding the rein while the rear rider controls braking sticks, which are located on both sides of the sledge.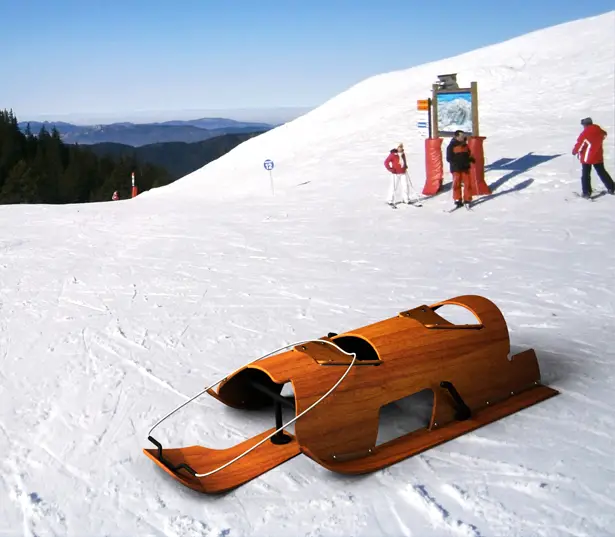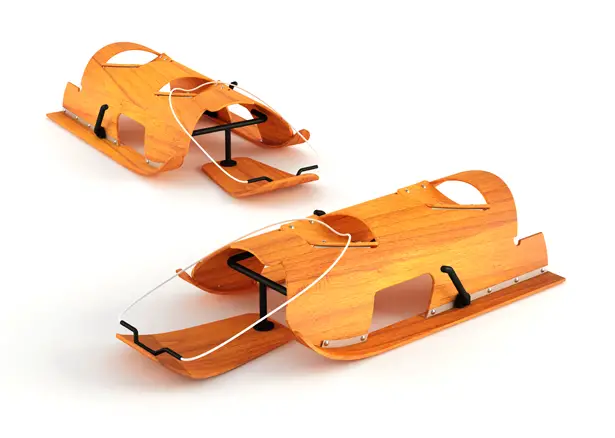 13. Heart Plate Smart Plate by Nikola Vucicevic
Smart products are everywhere nowadays, this time, there's a smart plate for you. User can press the BMI pads that are located on both sides of the plate, just few seconds, they can read the data such as heart rate, blood pressure, and cholesterol on the screen then Heart Plate would continue offer possible eating solution according to user's health.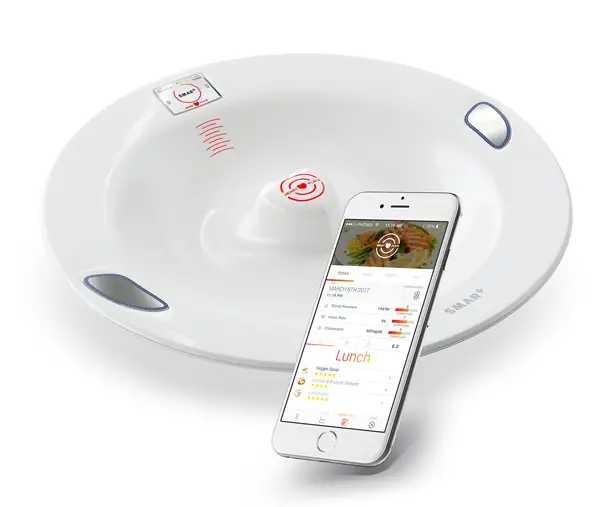 14. Rush Mobile Shelter by John Cruz
Designed for refugees, Rush Mobile Shelter offers lightweight, multifunctional wagon with rigid aluminum frame. It would be a nice portable shelter that can be towed anywhere by a single adult human being. Each wagon can fully extend its telescopic slid out sections to accommodate up to four people. User can also choose to detach the all panels to cojoin with other units to create larger accommodation.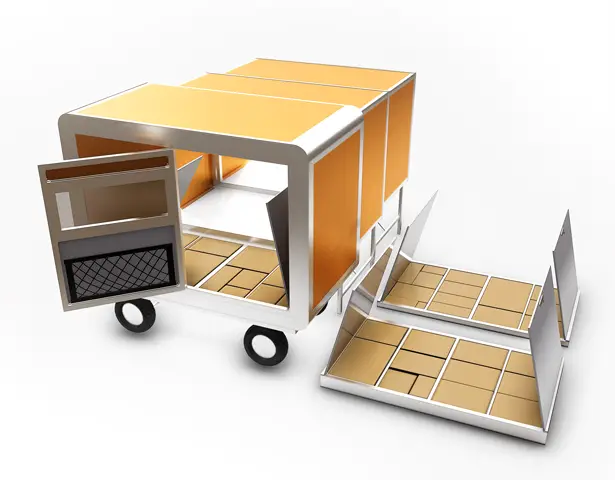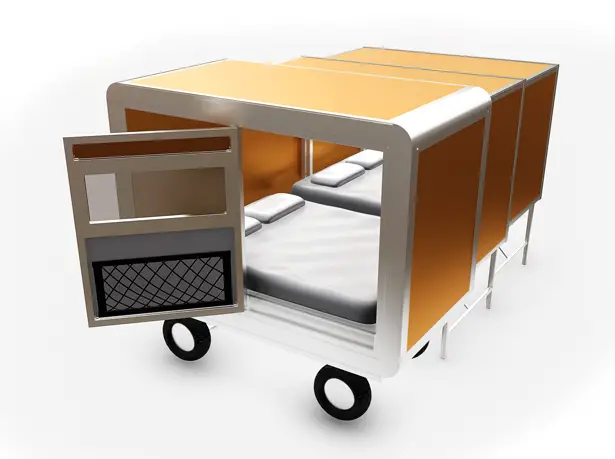 15. Wireframe Affordable Wind Turbine by Ben Koros
Inspired by William Kamkwamba, a young boy from Malawi who built a wind turbine out of scrap materials to help his family, Ben Koros has come up with a smart wind turbine system. Wireframe aims to provide you with cheap electricity that can be used in a household. This product would be extremely cheap to produce, hence, making it affordable for everyone to build.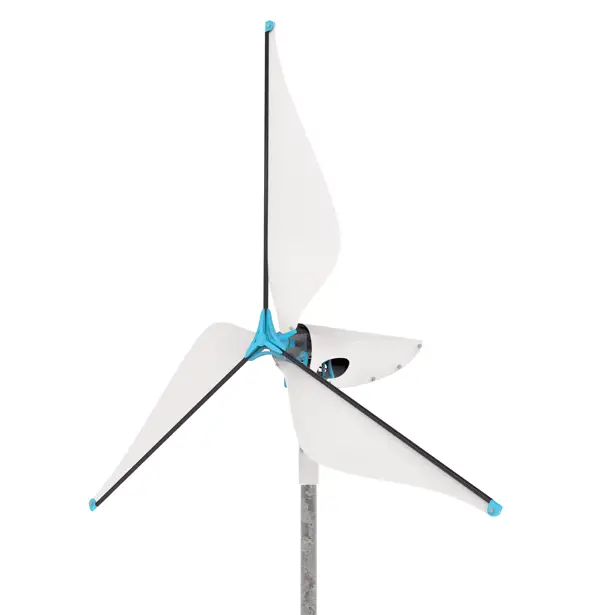 16. Pininfarina Evoluzione Electric bicycle by Pininfarina and Diavelo
An innovative e-bike that wants to revolutionize and set a new standard in electric bicycle industry. Integration becomes the main focus of the design, the motor and battery blend very well together with the frame, it looks like to be a one unit.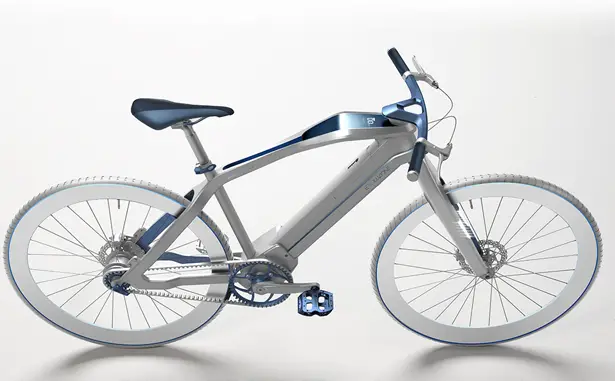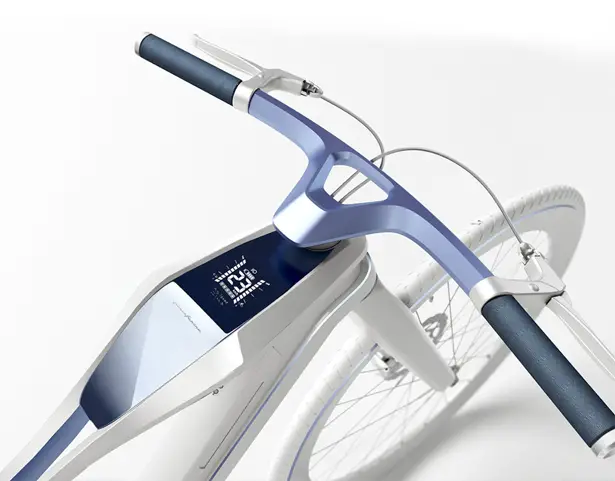 17. Prism Desktop Gaming Computer by Han Xin
This is a cool high performance desktop gaming PC. It offers you speed, power, and imagination with body design taken from fantasy worlds of the games. We really love that sculptural and aggressive form that was inspired by crystal that often appears in the worlds of games as a source of magic and power.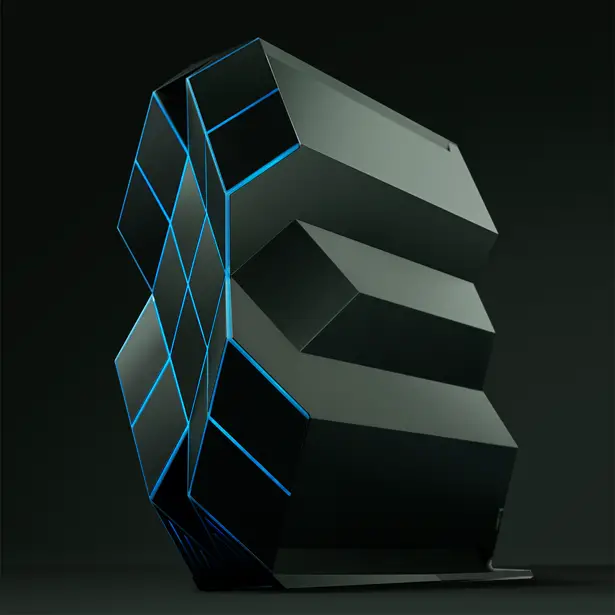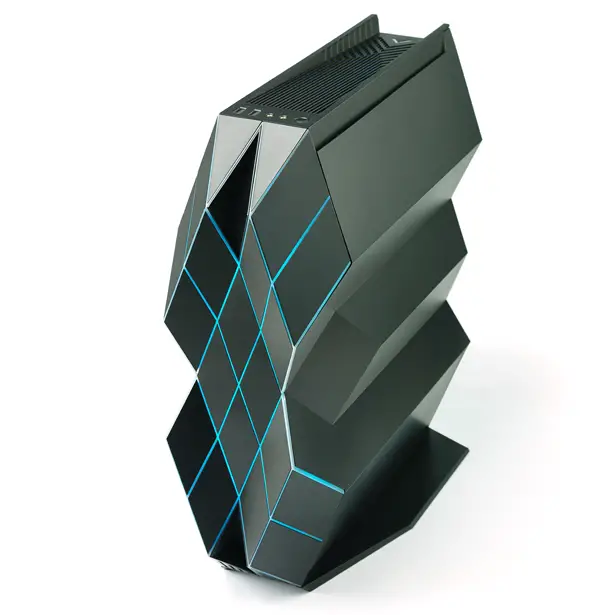 18. Up-Side-Down Lamp by Sergios Fotiadis
This cool lamp is constructed out of two pieces of plywood, it can be positioned in 3 different ways depending on your needs. It can function as a table lamp, a floor lamp, or be hung with a simple hook.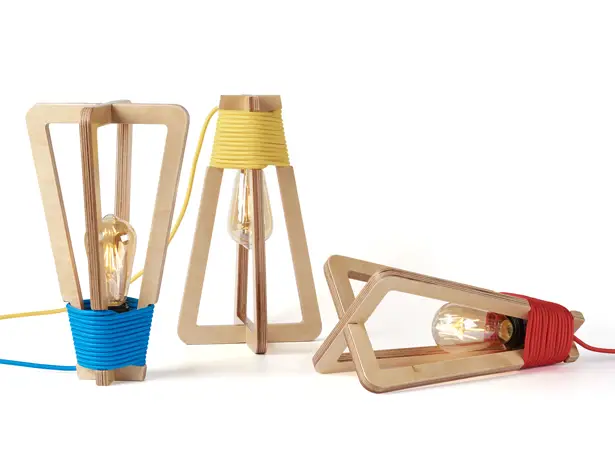 19. Fish Mail Delivery Car by Ding Jian, Du Haibin, Du Ban, and Li Zheng
Fish Mail is a delivery car concept designed for China. At this moment, small courier transport is transformed from civilian vehicles, it's not safe and not so efficient. Inspired by a fish, this concept car aims to improve the working state of the postman. Just like fish, this delivery car features flexible cabinet body and good form aesthetic feeling, also, in Chinese culture, fish is a symbol of luck and rich.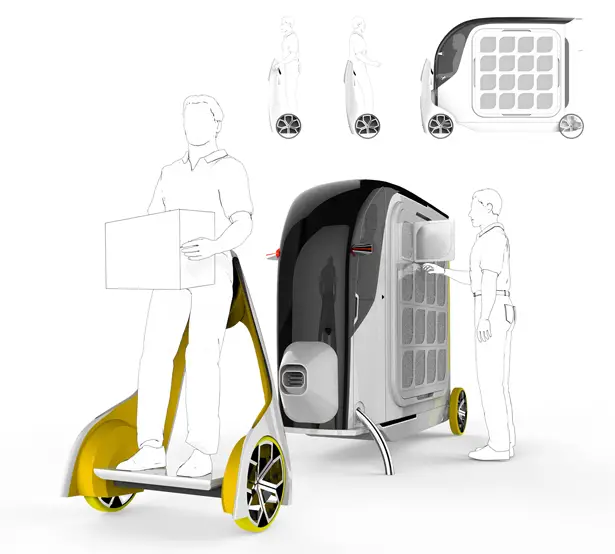 20. The Only Clock Digital Clock by Vadim Kibardin
Vadim Kibardin has designed Only Clock as a modern 3D interpretation of traditional analog wall clock. It's simple and unique, the design focuses on the essential aspects of a clock, the result is eye catching and artistic object. Could this be the first clock with a hollow round face?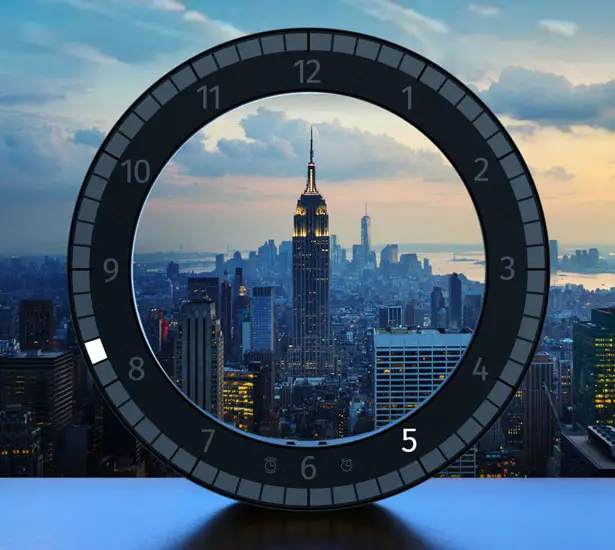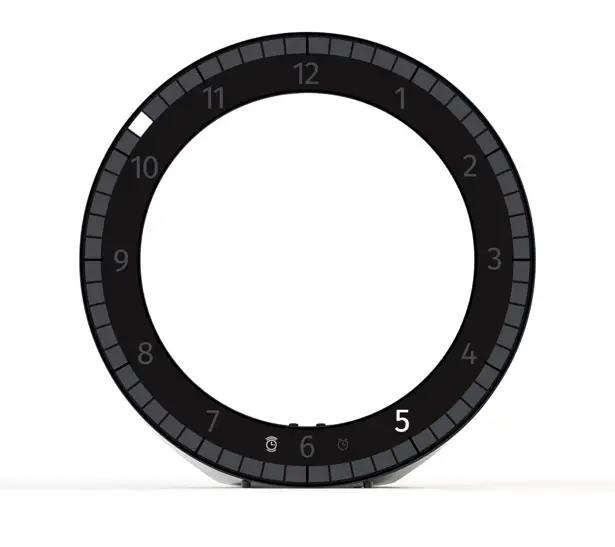 Well, even though the 2016-2017 competition is over, the competition opens its door to 2017-2018 competition. You can submit your work through this link: https://competition.adesignaward.com/registration.php, whether you are a product designer, an architect, an artist, or a design company, you are eligible to submit your works and get instant publicity that you've always wanted.
*Some of our stories include affiliate links. If you buy something through one of these links, we may earn an affiliate commission.