Lamborghini is world renowned because of their high profile cars, but long before these supercars were roaming in the earth, the company was a leading tractor manufacturer. This innovative concept design of a Lamborghini tractor TORO is aimed to combine the today's stylish Lamborghini cars with their triumphant tractor line to develop a consistent brand image. After plenty of revisions, the final design that has come out is being considered as the coolest tractor in the world. TORO comprises the strength of an efficient and powerful tractor as well as the elegance of a perfect shape that a Lamborghini car supposed to have. Jason Battersby, the designer, is 23 years old and currently a student at the Umea Institute of Design in Sweden.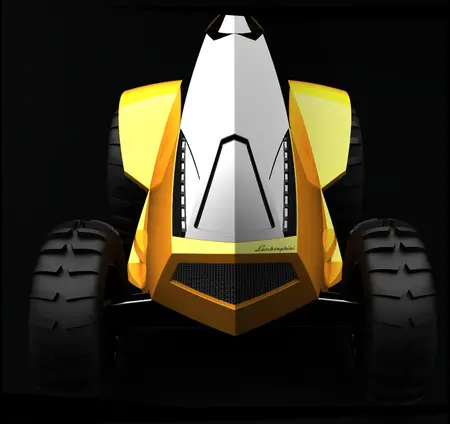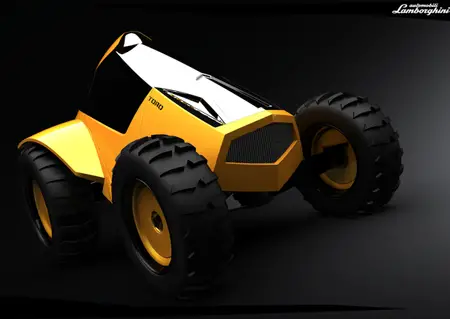 Jason says :
My objective was to use the current Lamborghini design language and apply it to their tractor line. What many people don't know is that Lamborghini started as tractor manufacturing company, and later became famous for their exotic sports cars. I wanted to infuse the tractors exterior with the styling of today's Lamborghini sports cars, especially the new Reventon, which applied a shattered-glass type styling to the body panels. Once my sketches were complete, I used the orthographic drawing I created to build a scale paper model of the Lamborghini Toro Tractor. I then used Alias to build a 3D model for the final result.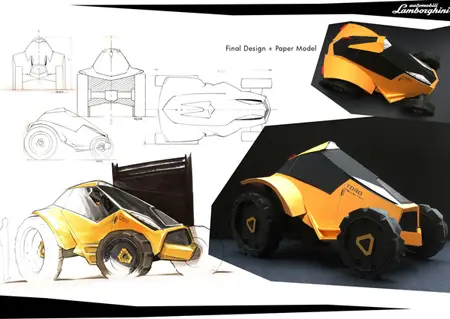 Designer : Jason Battersby
*Some of our stories include affiliate links. If you buy something through one of these links, we may earn an affiliate commission.