Jakub Szczęsny from Centrala has designed possibly the thinnest house in the world, Keret House. This art installation will be built in the crack between the buildings on 22 Chłodna St. and 74 Żelazna St. and shall become the narrowest house in Warsaw, Poland. The interior will vary between 122 to 72 centimeters on the narrowest spot.
Designer : Jakub Szczęsny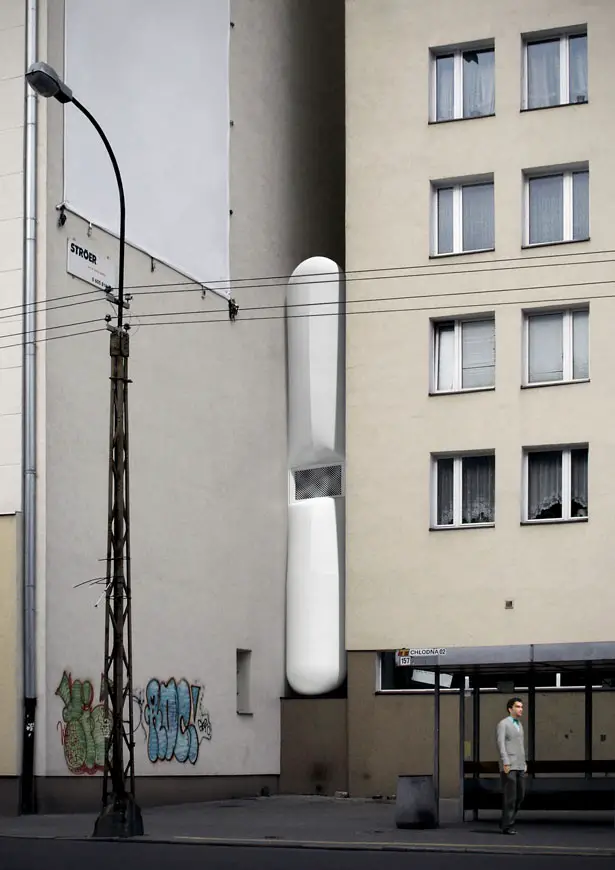 Keret House is not just gonna be an art installation. A well known Israeli writer, Etgar Keret will use this house as his workplace that functions as a studio for invited guests, intellectualists, and young creators from all over the world.
A three dimensional steel frame is going to be the basic structure of the house, finished in plywood, insulated panels, and Styrofoam covered in white painted cloth. The interior will also be painted in white to create spacey atmosphere inside this tiny building. The water and sewage system is installed in the house while the building next to this house will provide the electricity. Currently this house only receives building permit as an art installation since it doesn't fulfill any existing Polish building rules.
The main feature of this house that we consider as "very cool" is the stairs. It looks like a "pull down stairs" that you usually use to access the attic but these stairs can be operated with a remote control to invite the guests to come up. When in closed position, these stairs can flatten themselves.
Based on Szczęsny information, Keret House will be built in September.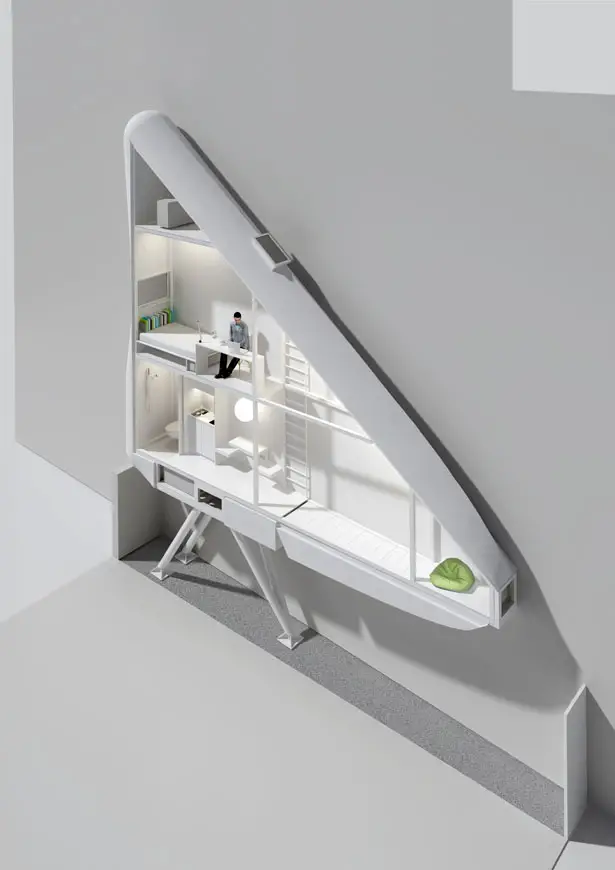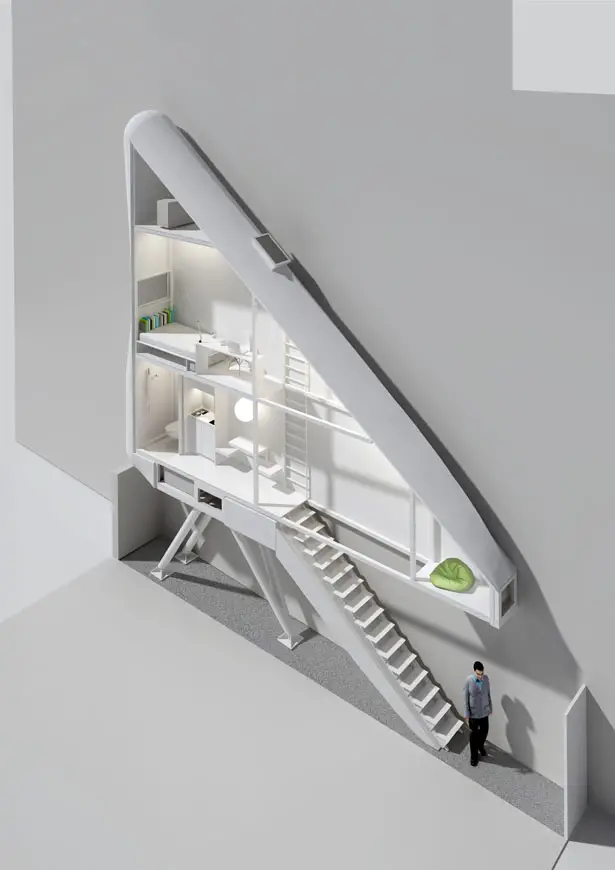 *Some of our stories include affiliate links. If you buy something through one of these links, we may earn an affiliate commission.