Sony Corporation announced their join development with Yamaha Motor Co.,Ltd., to design and develop SC-1 Sociable Cart. At first sight, it looks like another van vehicle, but actually, this one delivers a new mobility experience. Together, these companies plan to launch services using this model in Japan in fiscal 2019. For your information, this concept van will be developed for the purpose of offering new mobility experience, it will not be available for sale.
SC-1 is a vehicle concept designed to transform the meaning of mobility by allowing all new opportunity for entertainment. Sony and Yamaha Motor will deploy it to provide fun at venues such as amusement parks, golf courses, or any commercial facilities.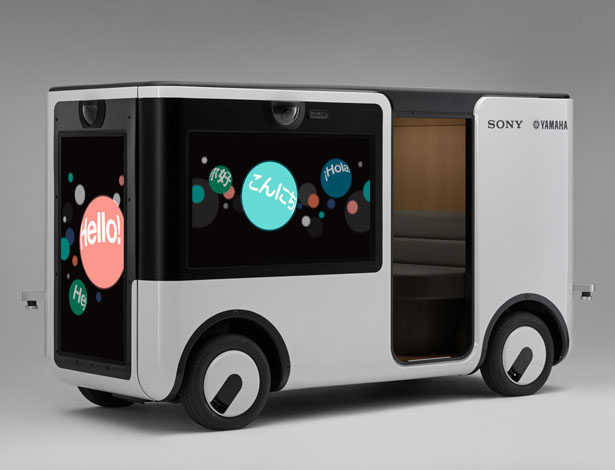 The first prototype of SC-1 was developed in 2016, then completed in 2017. In 2018, Sony worked with Kanucha Bay Resort Co.,Ltd. to use SC-1 to provide Moonlight Cruise. It's a limited-time ride experience service where customers could enjoy video and audio entertainment powered by AR projected against the backdrop of night scenes at a golf course in Okinawa. Based on that experience, SC-1 Sociable Cart would be designed and developed based on knowhow and feedback accumulated through Moonlight Cruise. The new model would increase its passenger capacity up to three to five people with extended run time thanks to its replaceable batteries.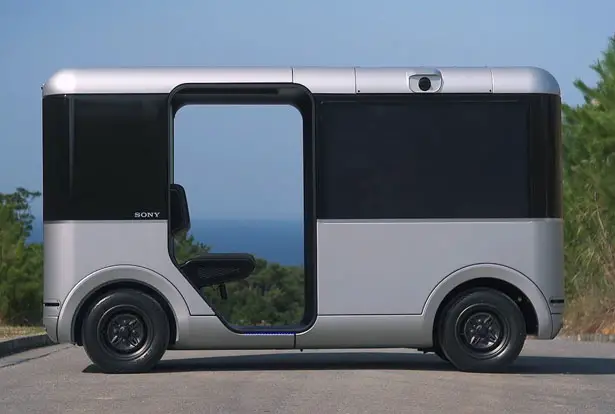 This concept cart would have broader front and rear scope of view, more comfortable ride due to optimization of the base vehicle, and many other improvements. SC-1 Sociable Cart would be equipped with image sensors that capture its surroundings, this way, windows are no longer required, they can be replaced and make place for high-definition displays. Using AI to analyze images obtained from image sensors, the information can be streamed to be interactive.
SC-1 also incorporates mixed reality technology developed by Sony where it is able to superimpose computer graphics onto surroundings being displayed on the displays. To support optimized driving, this concept car is also equipped with ultrasonic sensors and a two-dimensional laser image detection and ranging (LIDAR) system.
This makes it possible to accumulate travel data in the cloud for deep learning analysis, which in turn supports optimized driving. This also enables the use of edge computing to process information obtained from the vehicle's sensors to provide safer travel.
Key Specifications:
• Total length: 3135mm
• Total width: 1306mm
• Total height: 1830mm
• Capacity: Five passengers
• Driving speed: 0 to 19 kph
• Drive system: DC motor
• Battery type: Lithium ion polymer battery
• Brake system: Hydraulic type four wheel disc brake and motor rotation brake
• Suspension: Front double wishbone type and rear link type
• Automatic driving method: Electromagnetic induction
Installed Equipment:
• Inside the car: One 49″ 4K LCD monitor
• Outside the car: Four 55″ 4K LCD monitors
• Image sensors: Five 35 mm full-size Exmor® CMOS sensors (four directions around the vehicle and one in the vehicle). Two ISX019 1/3.8-type CMOS image sensor embedded cameras
*Some of our stories include affiliate links. If you buy something through one of these links, we may earn an affiliate commission.