Most people think a laptop accessory is not needed until they need one. Sleeve Remote Work Kit offers a comprehensive workstation kit especially for travelers who work remotely. It would increase productivity screen, extending your device functionality and providing a better work experience. We all know that post pandemic era, there's a huge rise of remote work, there's an increasing number of travelers who work while on-the-go. It's a little addition to your laptop that would make both your work and trips more productive, comfortable, and organized.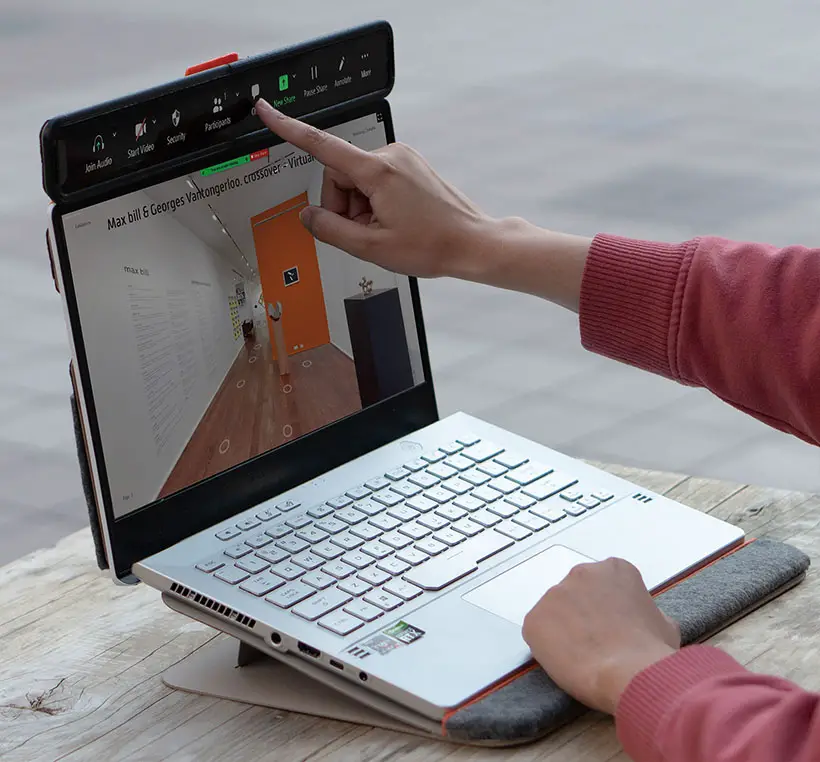 The screen serves as an alternative to dual screen monitor systems, helping you pack lighter while traveling. This touch display screen is encased in a CNC milled aluminum cover with a 180-degre hinge, allowing for easy opening and rotation. The incline of the comfort module is designed with a stamp cut plastic, it also has foam-padded extension for incline support. Sleeve Remote Work Kit also comes with organization module that includes elastic pockets, one of them is designed to hold a wireless charging system.
Designed by Shubhangi Chuhadia, it's easy to install Sleeve Remote Work Kit, simply remove the tape and stick the modules to your laptop. You can start double-tap the touch display to turn it on, it functions as a double screen monitor to increase your productivity. This work kit is specially designed to fit a 13-inch laptop.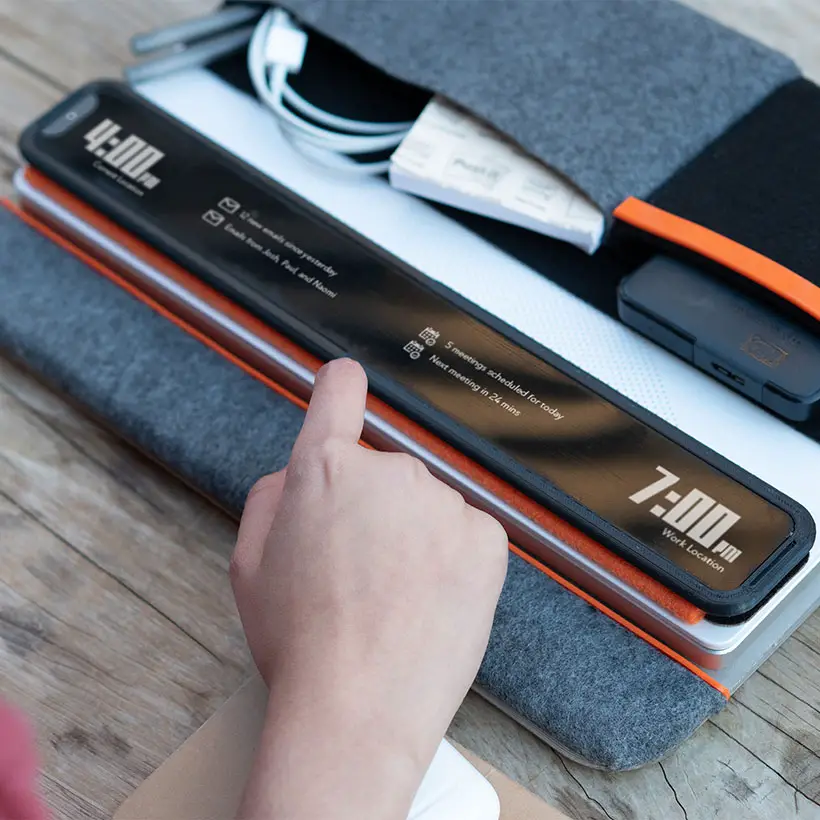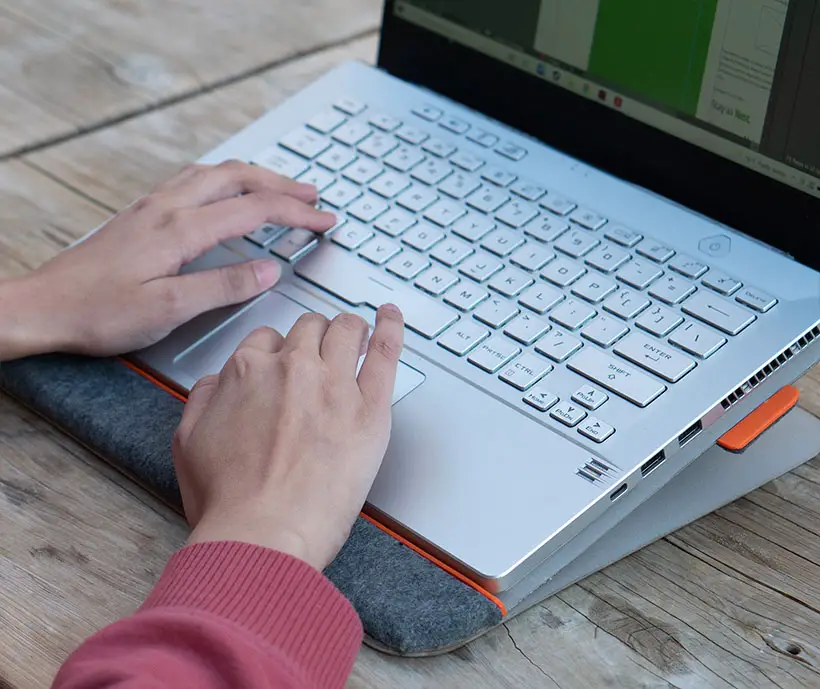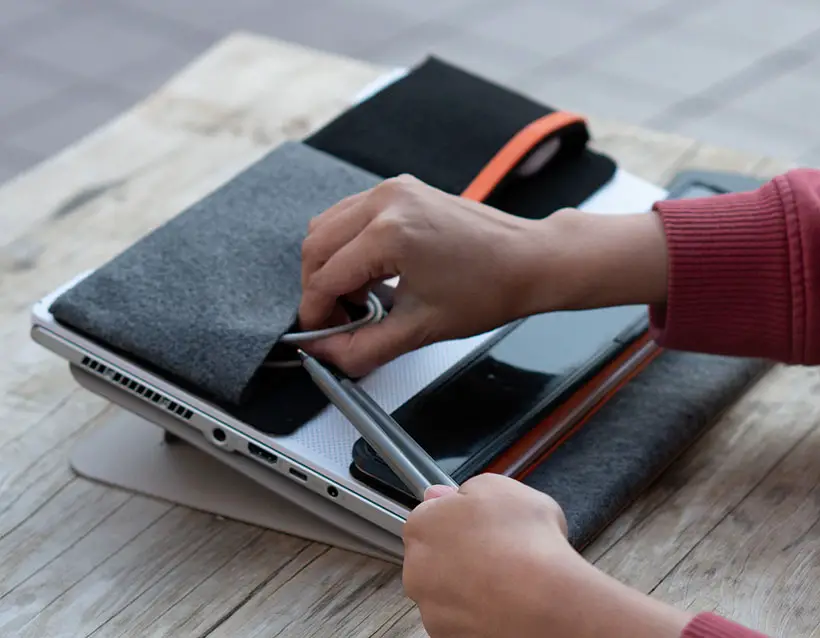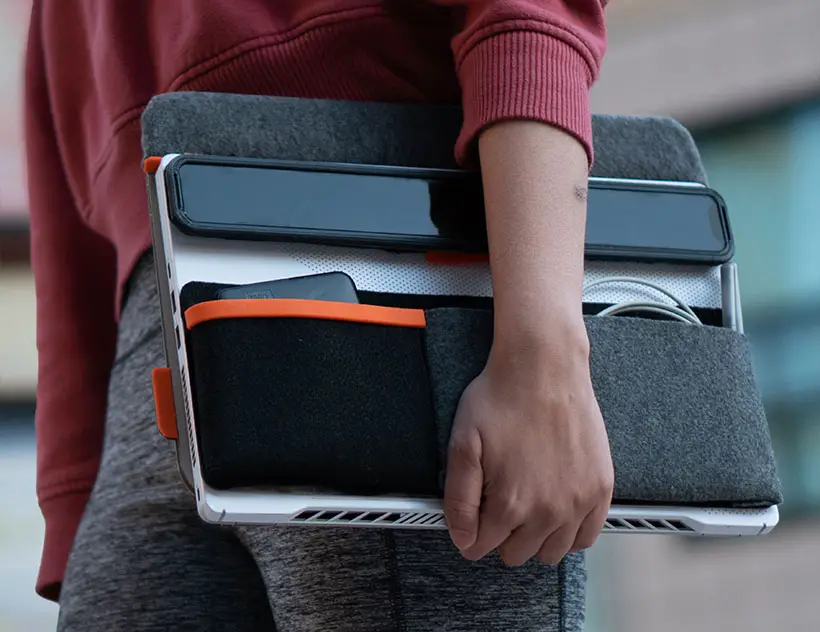 *Some of our stories include affiliate links. If you buy something through one of these links, we may earn an affiliate commission.