Pulpet project is a DIY cat house made of paper. It would give a pleasure to all cat lovers who share indoor space with their lovely feline friends, they can assemble this paper house without any tools, providing their cat with a nice, modern shelter that doesn't cost too much money. Considering its usability and environment, Pulpet uses FSC certified eco-friendly paper that doesn't leave any chemical hazards or toxic substances to the environment.
Inspired by the shape of a cat, Pulpet looks like another giant cat that highlights the beauty of a cat itself through its faceted exterior, it looks like a sculpture. The aesthetic value of Pulpet creates equal exclusivity as other sculptures.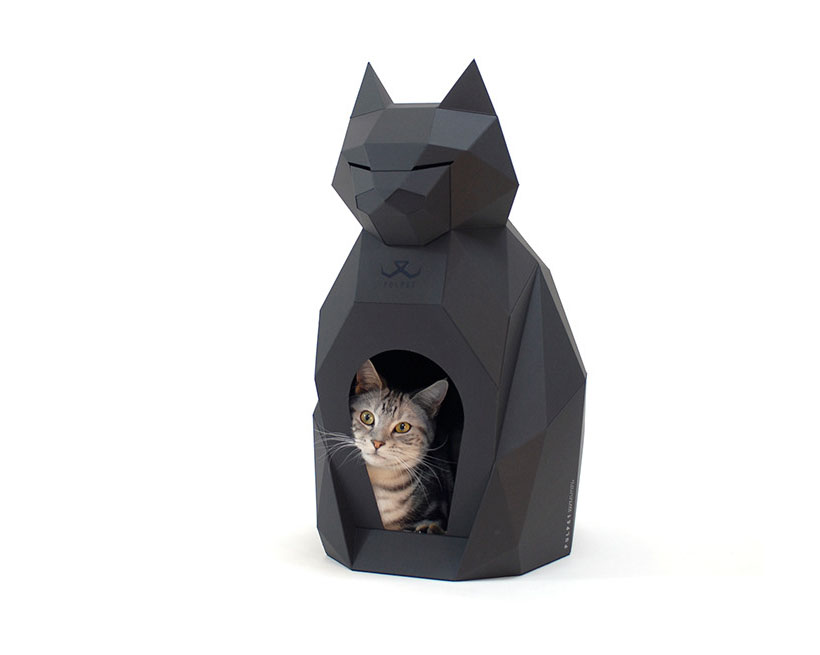 We all know cats are interested in boxes due to their nature instinct to hide and hunt. Designed by Taesung Yoon, Pulpet can provide your cat with a nice space to hide and have some privacy, it is designed to satisfy their hunting instinct through a dark and round internal structure. Instead of using cardboard that encourage scratching behavior of cats, Pulpet prefers to utilize material that doesn't stimulate scratching, the paper material is highly durable and elastic, the strength is superior compared to conventional paper. Since the material is pH-neutral and it's environmentally friendly, this cat house protects your cat from substances generated from rubber, plastic, etc. which are harmful to the environment.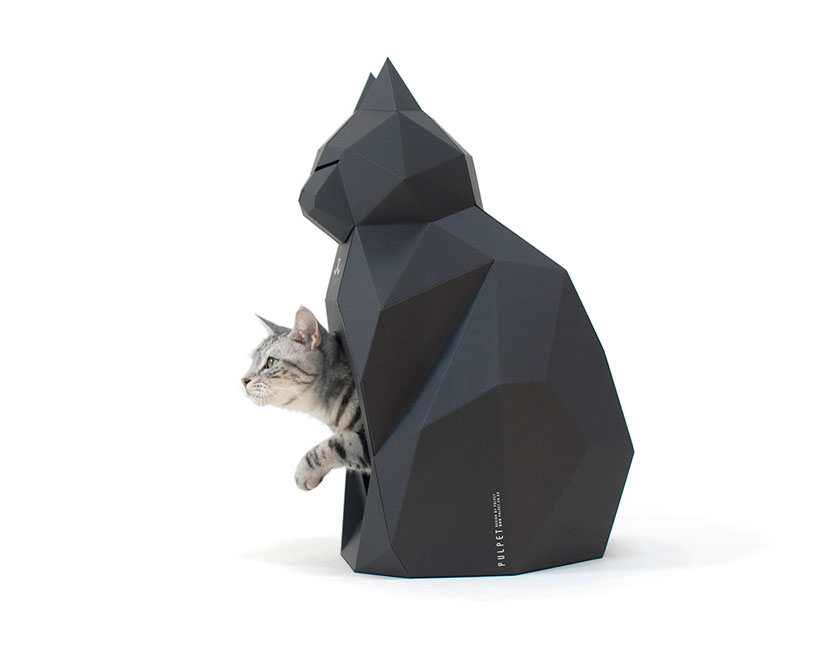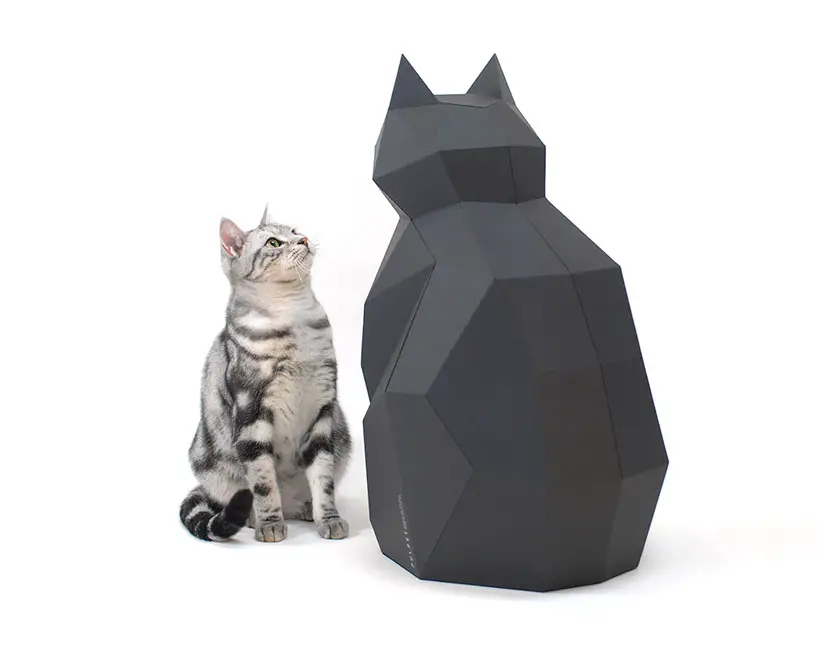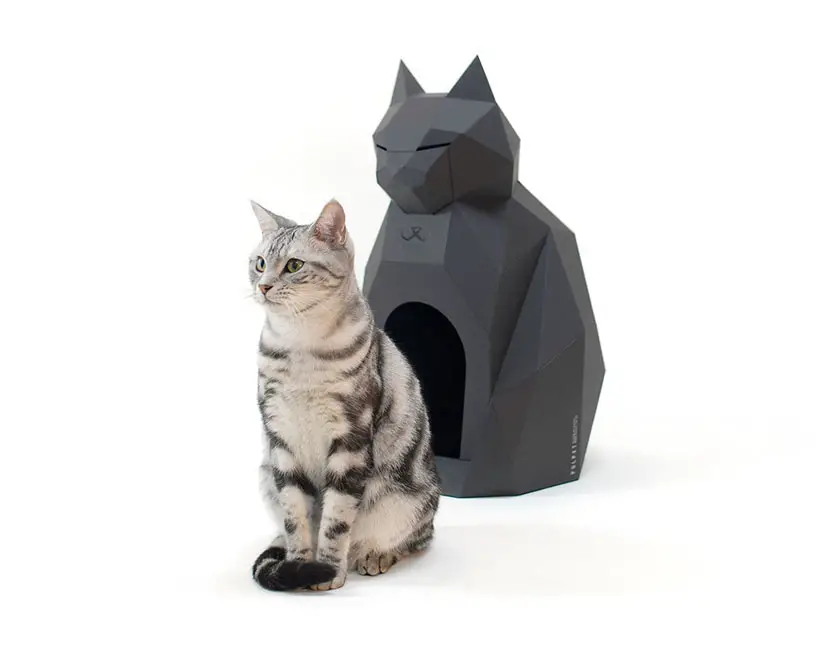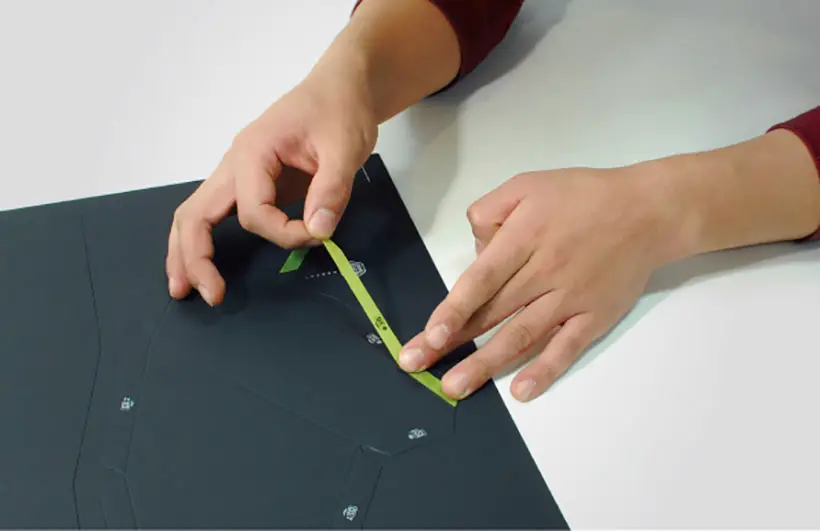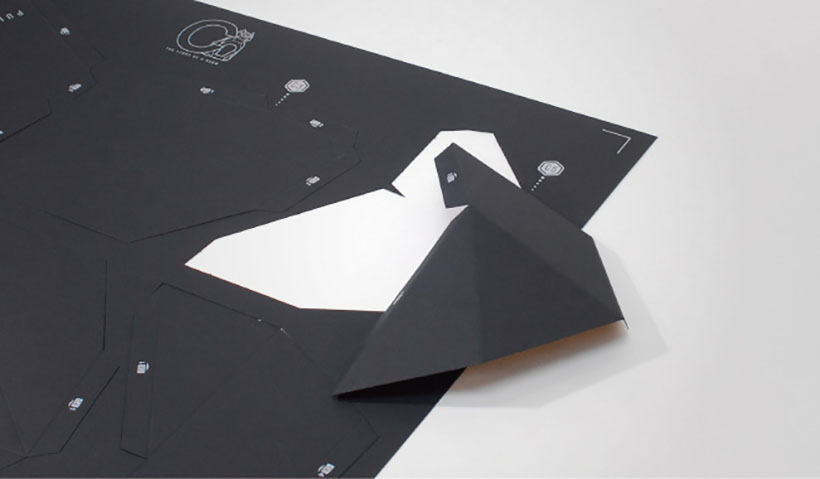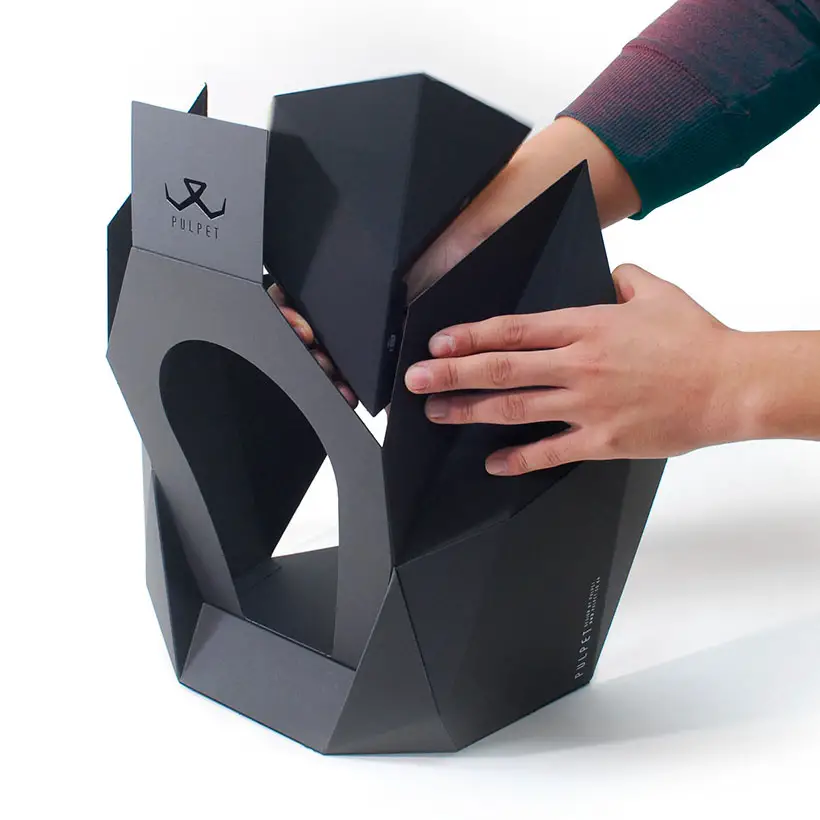 *Some of our stories include affiliate links. If you buy something through one of these links, we may earn an affiliate commission.