Applying the same mechanism of Rising Table, Robert van Embricqs also created Rising Chair. It's a beautiful piece of furniture that emphasizes the possibility of an object to transform itself into a useful product. Rising Chair features mesmerizing technique where a flat wooded piece rises and transforms into a chair. During his research, it's easy to collect different type of chairs, different shapes and sizes, but what's fascinating during that process was a simple question: to what degree is the object that we're creating capable of dictating its own design? What if an object can tell you which form its best suited? These questions led the designer to discover creative ideas to create a new kind of chair.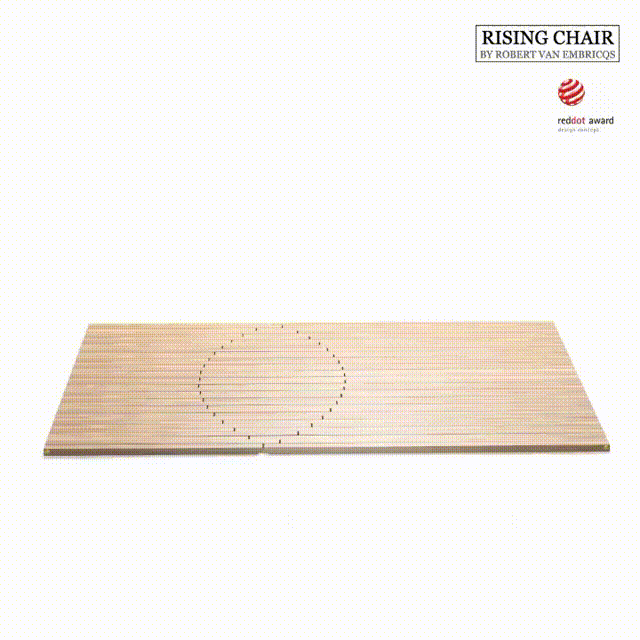 Robert van Embricqs used the same idea as a starting point, thus, several cuts were made in the flat surface and pulled up the different beam-like strands of cut surface. From this point, we can already see distinct features of any chair: seat, back, and legs. Those wooden beams provide an organic shape of the chair where all cuts are visible even when the chair is still down. The result is a unique shape of chair that embraces intricate complexity in its mechanism, a sculptural beauty.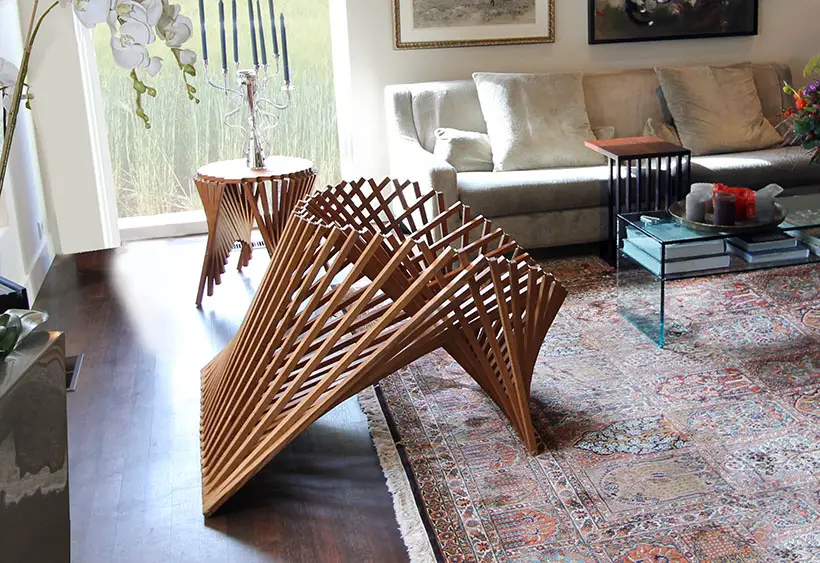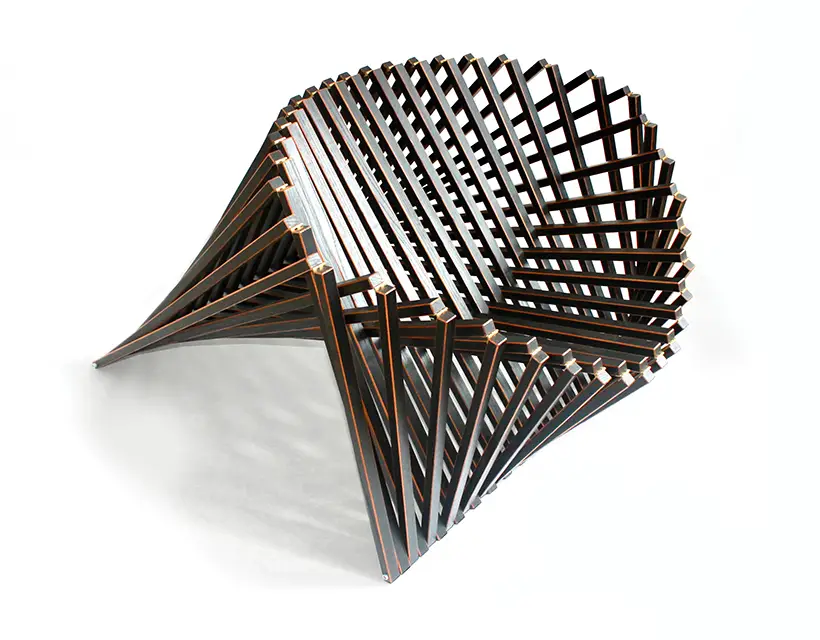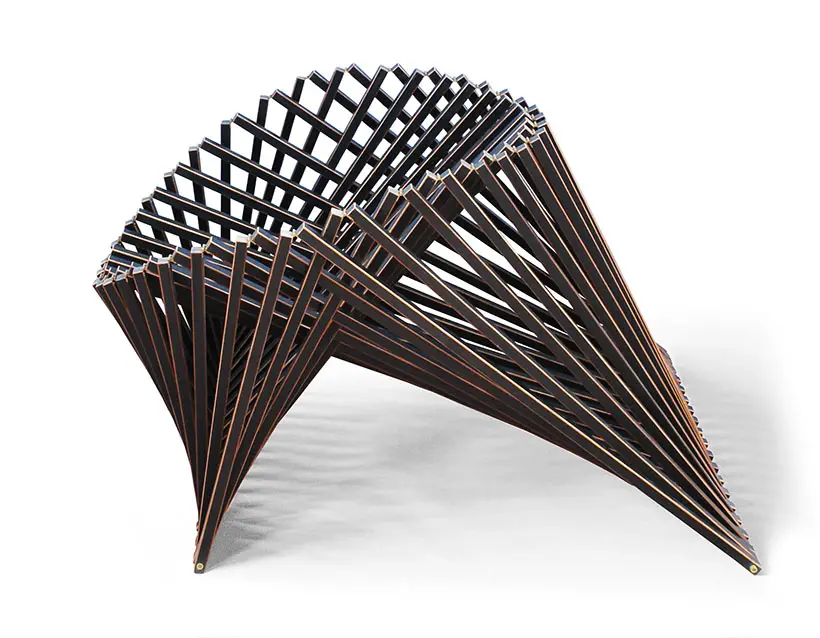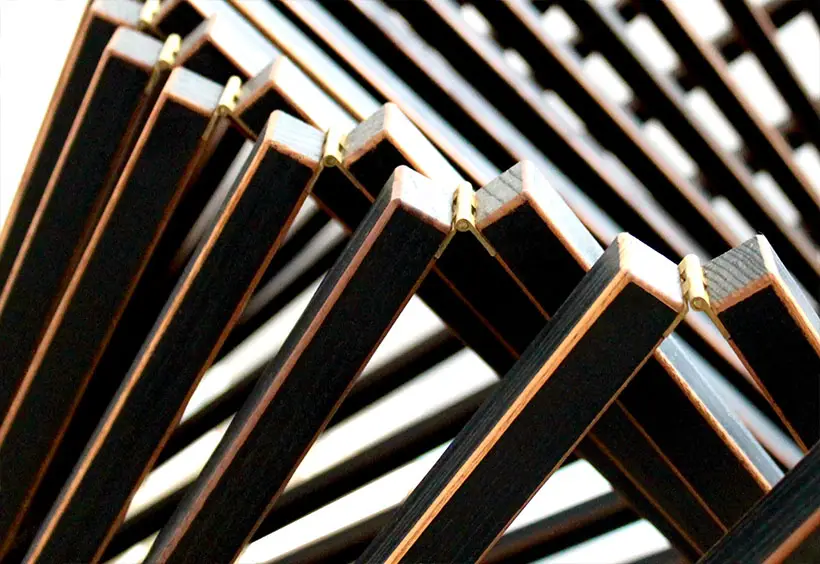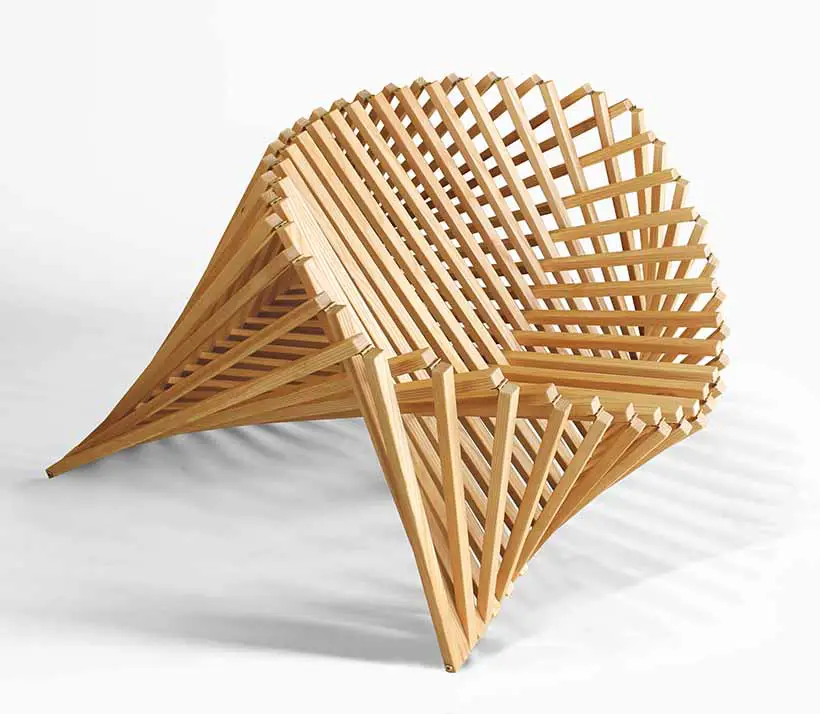 *Some of our stories include affiliate links. If you buy something through one of these links, we may earn an affiliate commission.