BMW iR concept motorcycle is a design study for future MotoGP racing. It's an electric motorbike that focuses on mid-race transformation for enhanced performance. During a straightaway stretch of the race course, this bike features a long low profile, but as it approaches a turn, the fork angle lessens and the swing arm/shaft shortens to decrease the rake and raise its ground clearance to create an optimal cornering experience.
The body features clean and simple design with minimal clutter, it focuses on surfacing at a maximum. Since BMW iR has been designed as an electric motorcycle, there's no need for fuel tank. Replacing the traditional fuel tank, there's a beautiful subframe designed to support the rider. The seat features unique shape with integrated knee pads, designed as one sturdy structure. Considering the amount of negative space throughout the concept, the designer was able to design an extremely lightweight feel motorcycle without looking flimsy. Equipped with a lightweight plastic housing, the awesome asymmetrical eyes of the bike are surrounded by translucent lenses, creating a unique glow the head light is turned on.
Designer : Jordan Cornille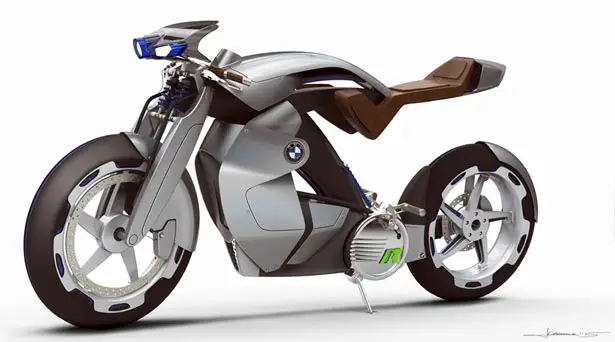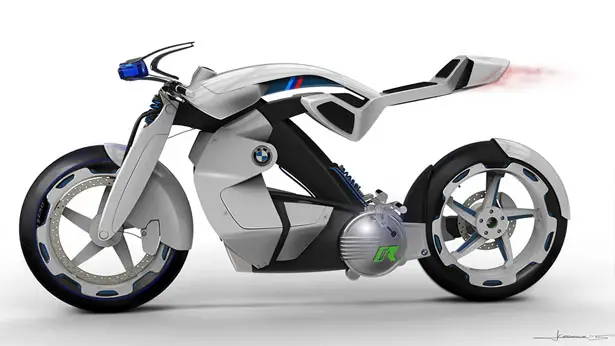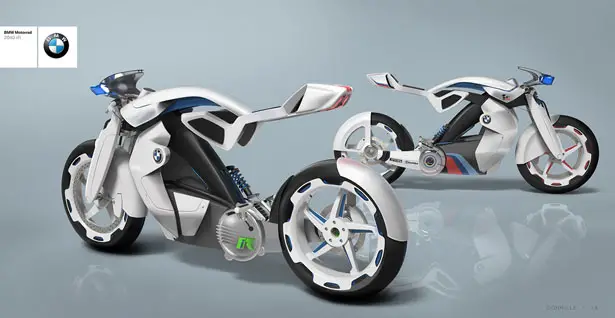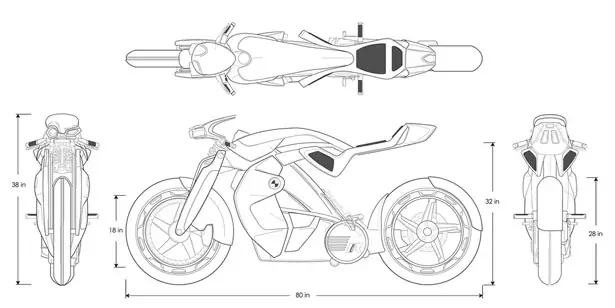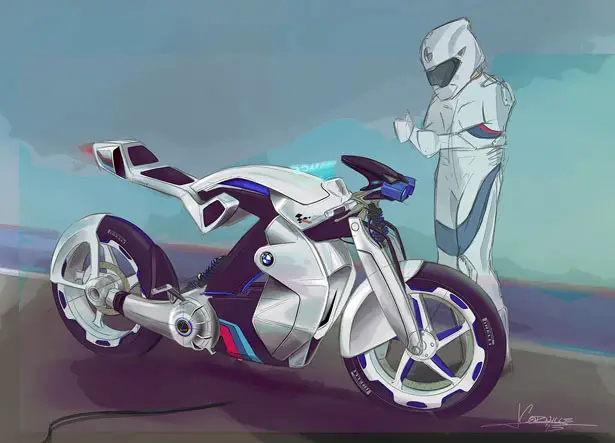 *Some of our stories include affiliate links. If you buy something through one of these links, we may earn an affiliate commission.