Aqua Industry is a vision of our life in the future, it promotes water based industries in integrated urbanism while enabling environmentally and socially responsible. This installation is located at the water fountain of the Kowloon Park, Hongkong and has been carefully designed to harmonize in-between times, spaces and people to rethink the role of water ecologies, fishing communities and maritime dynamics in future housing strategy.
Designer : Eskyiu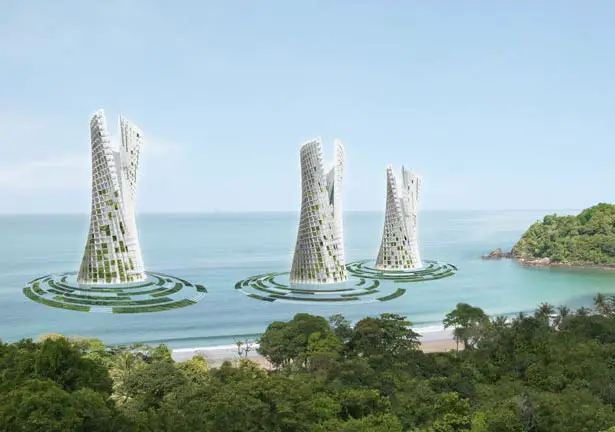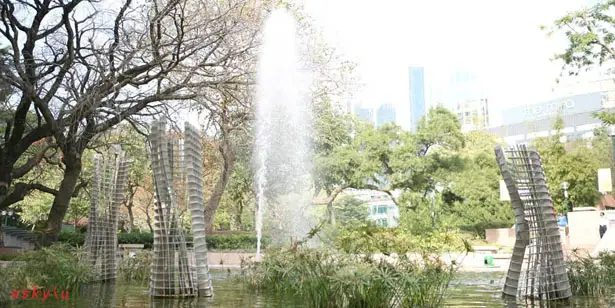 Text from Eskyiu:
AQUA INDUSTRY
Exhibition Opening: February 18th until April 23rd 2012
WATER BASED INSTALLATION:
AQUA INDUSTRY is a site specific installation at the water fountain of the Kowloon Park, Hong Kong, commissioned by the 2011-2012 Hong Kong & Shenzhen Bi-City Biennale of Urbanism \ Architecture. Under the curatorial theme of "TRI-CIPROCAL CITIES: THE TIME, THE PLACE, THE PEOPLE", the installation is an abstract model representing the future of living, promoting water based industries, fishing communities and diversity. Within the context of the Kowloon Park fountain, the sculptural model's elemental form, aquatic plants and conceptual fishing reefs enhance and respond to the nature, light, water and temperature in a continuous subtle state of flux.
LIFE AQUATIC habitats is a series of localized prototypes and social sustainability models demonstrating mixed-used living, leisure, and work strategies. Each building type offers and represents key ideas that deal with material and environmental innovation responding to microclimates, infrastructural systems, and integrated urbanism in order to build social communities with a high population density into existing waterfronts and urban fabrics.
This investigation explores the transformation of culturally significant sites into new prototypes for built form that have a dynamic relationship to their environment. The installation relates to the curatorial theme of "in-between times, spaces, and peoples" by rethinking the role of water ecologies, fishing communities, and maritime dynamics for a socially sustainable future housing strategy for high-density living. In anticipating the need for an updated model of living for the city, our research and design work incorporates an ecological and cultural approach for development. Combining traditional social networks with a specific local sensibility, this soft and fluid urban infrastructure strategy will transform Hong Kong, the Pearl River Delta, and Mainland China by forming both tangible and conceptual links between our past and future. This project demonstrates that architecture and the city dynamically and intricately create relationships through urban transformations, social spaces, and people by bringing elements from the natural environment directly into the housing units and shared public spaces.
Acknowledgments
PROJECT TEAM:
Lead Designers/Architects: Eric Schuldenfrei and Marisa Yiu.
Research and Concepts: Eric Schuldenfrei, Marisa Yiu, ARUP.
Project team: Eric Schuldenfrei, Marisa Yiu, Fanny Sze, ESKYIU.
Project consultant: Ricky Tsui, ARUP.
Landscape support/ advisors: LCSD and Michael Yuen.
LOCATION OF INSTALLATION:
P01, HK Biennale at Kowloon Park, Hong Kong
ESKYIU would like to thank the following individuals for their support to the Biennale Installation:
LCSD: Philip Wong; Curatorial Team: Anderson Lee and Gene King (Chief co-Curators), Julia Lau, Tris Kee, Winki Cheng, Sallie Chan; and HKIA's support to the installation.
Biennale installation, graphic team and volunteers:
Peter Lampard, Boris Chu, Tracy Yiu, Jason Doo, Norman Ung, Richard Anderson, Alessandra Oram, Chris Tsui, Chen Lok Yan, Maggie Hua, Suzy Liu, Vivian Zhang, Chan Wang Fung, Nico Cui, Enid Tian, Albert Yuen, Celine Chong, Sean Xiaolin, Vickie Ma, Chandler Lam, Eunice Tsui, Ian Chan, Jacky Lee, Jenny Ma, Wendy Wang, Humphrey Keung , Cheryl Lui, Ah Pui.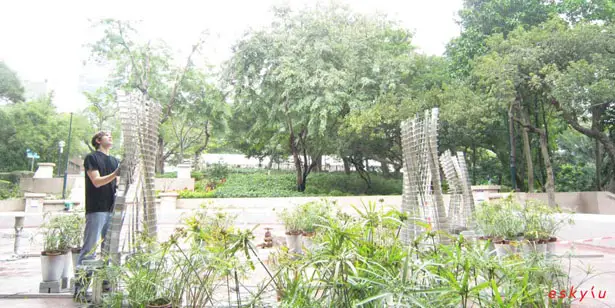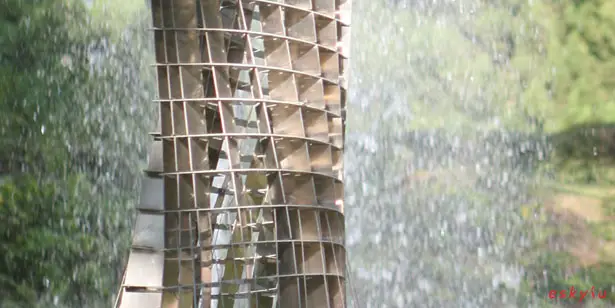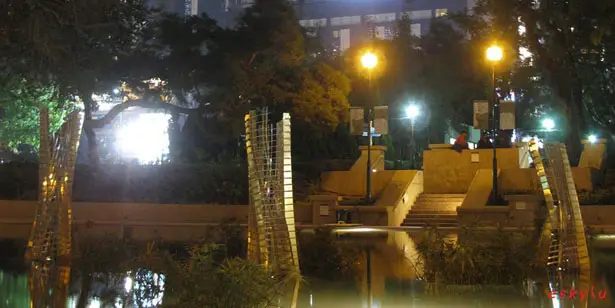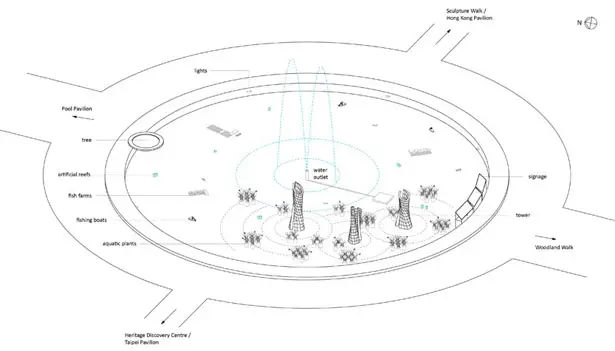 *Some of our stories include affiliate links. If you buy something through one of these links, we may earn an affiliate commission.