The Audi 2Lip is a vehicle for the year 2050 designed mainly for elderly people. The whole architecture comes from the idea revolutionizing the way of accessing the vehicle overcoming possible mobility problems of the users. The front of the vehicle is divided into strips of shape memory polymer, able to open and close like a flower. In this way, the passengers can walk into the cabin, reaching the seats without obstacles. The large front platform moves downward, reducing the space between the road and the bottom of the car, this also means providing easy access for disabled people. Once the passengers have taken place, the bodywork closes gently giving an unusual view from the outside.
The characteristics of Audi 2Lip offer excellent visibility and extreme spaciousness. The entire front area is dedicated to the passengers, while the mechanical parts are gathered inside the large rear wheels. The large transparent surface that surrounds the Audi 2Lip also provides a full view of the road and of the position of the front wheels, enhancing the feeling of full control of the vehicle.
Designer : Davide Varenna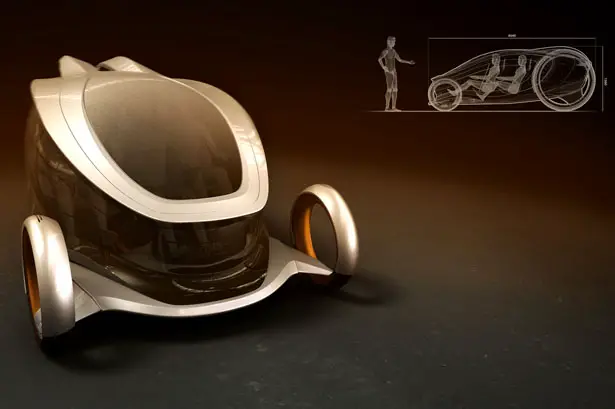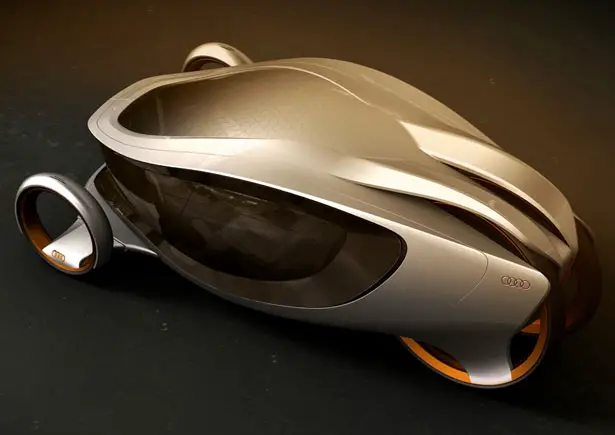 The surface design, determined by the contrast soft/strong, communicates the superior interior comfort offered, but at the same time doesn't show the fragility of the occupants. The soft curvatures are in fact opposed to the edges of the central frame: elements that give character and project the still strong charisma of the passengers.
The character of Audi 2Lip is also strengthen by the large rear wheels, which create tension into the surfaces and suggest the frontal opening. Their central location allows the simple shape of the side, while providing benefits at the functional level: the two close elements favor more compact and lightweight mechanics and allow the vehicle to have an aerodynamic form. The wide wheels mask the height of the tires, indispensable to ensure a greater level of comfort. The safety level from this futuristic vehicle will influence grandparents purchasing decision, because they would want to engage more in the care and transport of their grandchildren.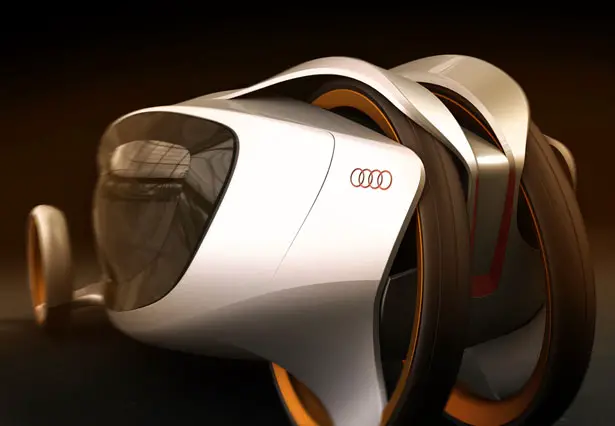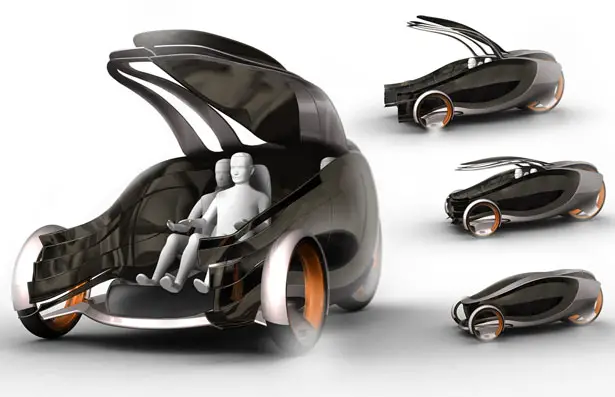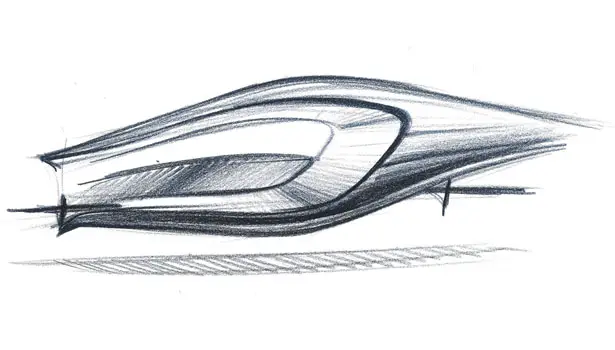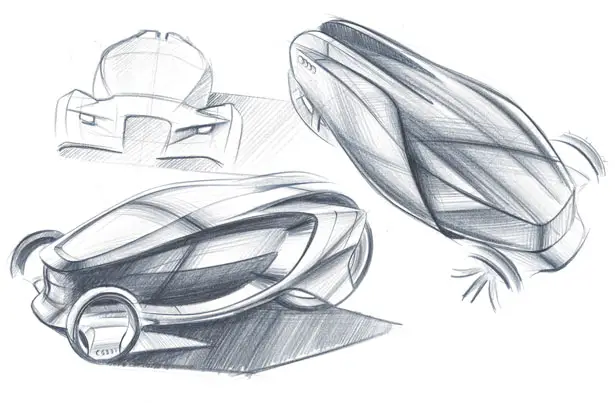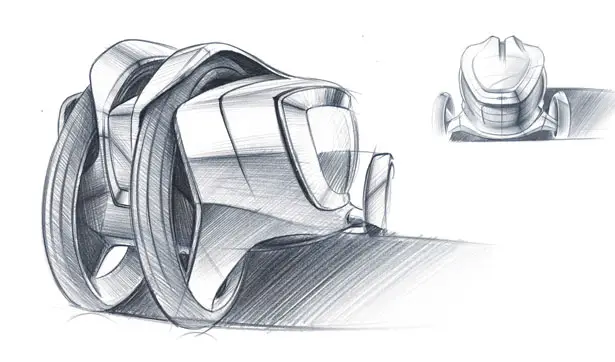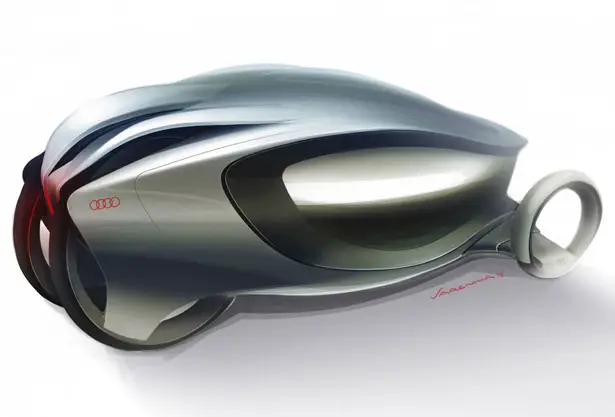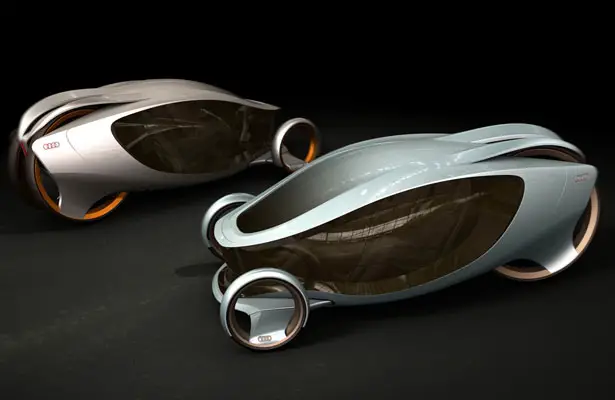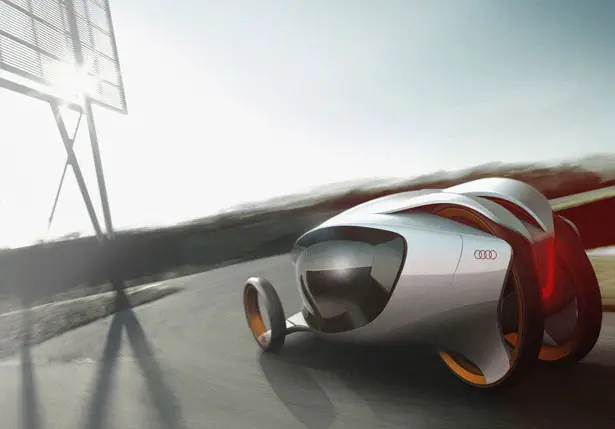 *Some of our stories include affiliate links. If you buy something through one of these links, we may earn an affiliate commission.