We all know Orient Express as a legendary long-distance passenger train, this time, the legend continues through world's largest sailing ship, Orient Express Silenseas. 140 years after its launch of luxury trains, the company wants to revolutionize maritime history through its ambitious project. It's the result of cooperation between world leader in hospitality Accor and Chantiers de l'Atlantique, a globally leading shipbuilding company. Orient Express Silenseas is a futuristic, extraordinary sailing yacht that promises spectacular interiors and will set sail in 2026.
It would be a new chapter in Accor history, Orient Express Silenseas would take experience and excellence of luxury travel into the world's most beautiful seas. Rooting in Orient Express' history, this sailing yacht provides unparalleled services with refined design spaces. It brings you back to the golden age of mythical cruises.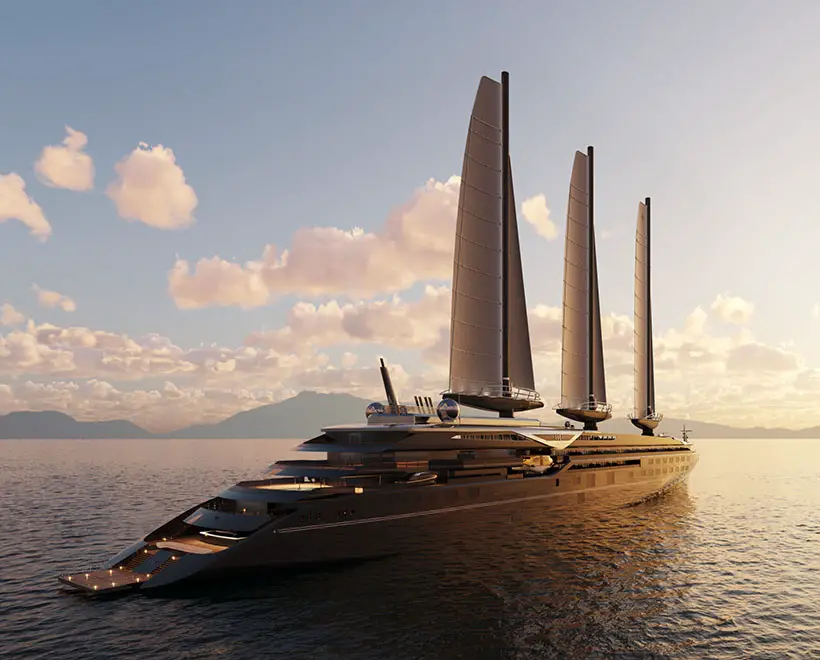 Inspired by the Golden Age of the French Rivier, Orient Express Silenseas echoes the glorious era when artists, writers, princesses, and movie starts come together and spend time between Monto-Carlo, Saint-Tropez beaches, to Cannes, filled with joie de vivre. This sailing yacht features 54 suites measuring on average 70-square-meters, including a 1,415-square-meter Presidential Suite with a private terrace. There are two swimming pools, two restaurants, and a speakeasy bar. It's an ultimate cruise whip that celebrates Art of Travel à la Orient Express with the same luxury for absolute comfort and dreamy experience.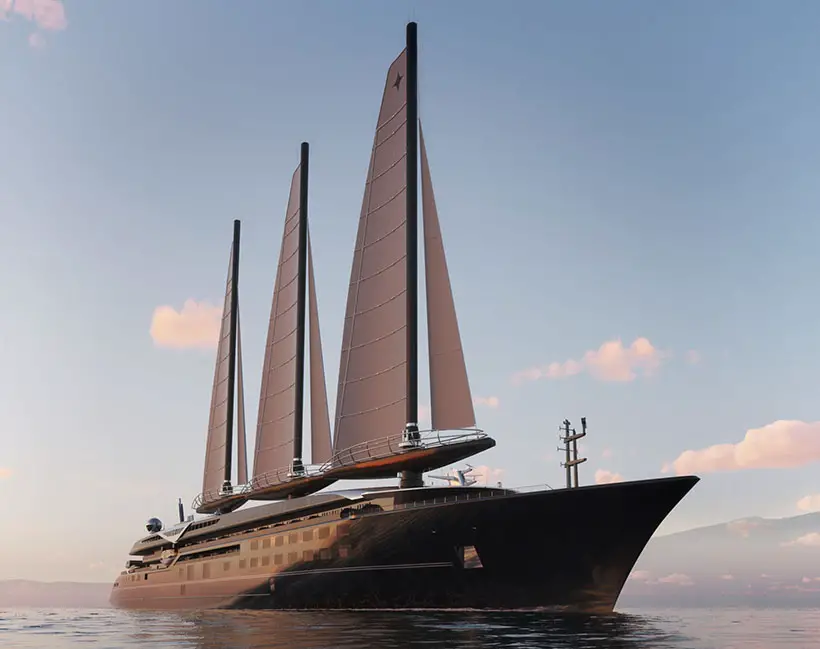 As a tribute to culture and artists, Orient Express Silenseas invites passengers to experience incredible shows in its Amphitheater-Cabaret and a private recording studio. This travel experience will be guided by the winds, guests can enjoy spa treatments, exploration of cultural treasures, meditation sessions, and many more.
Present revolutionary technological design, Orient Express Silenseas sails with "SolidSail", three rigid sails with a surface area of 1,500 meters, each will be hoisted on a balestron rig. There are three tilting masts that reach more than 100 meters high, it is able to make sure up to 100% of the propulsion in suitable weather conditions. This hybrid propulsion combines wind power with an engine running on liquified natural gas (LNG), it is planned to utilize green hydrogen once the technology is approved for ocean passenger ships.
*Some of our stories include affiliate links. If you buy something through one of these links, we may earn an affiliate commission.