Oculus Pod is a concept design inspired by desert organisms that have specific features in their anatomy, which allow them to self-shade in order to reduce internal temperature. This unique ability allows them to survive even in extreme temperature of desert climates. Using this biomimetic approach, Oculus Pod architecture features adaptability as its core, the form morphs into different configurations depending on the time of day, climate, or the needs of users. Oculus would accommodate user's needs whether it's for star gazing or observing wildlife while in privacy. It's a normal lifestyle to have increased activity during the night as the heat recedes when you live in the desert.
Oculus Pod is designed with versatile shading system, it contracts and retracts as needed. At its crown, the skin system folds downwards to reveal a frameless acrylic dome, providing its inhabitants awesome views of the milky-way above.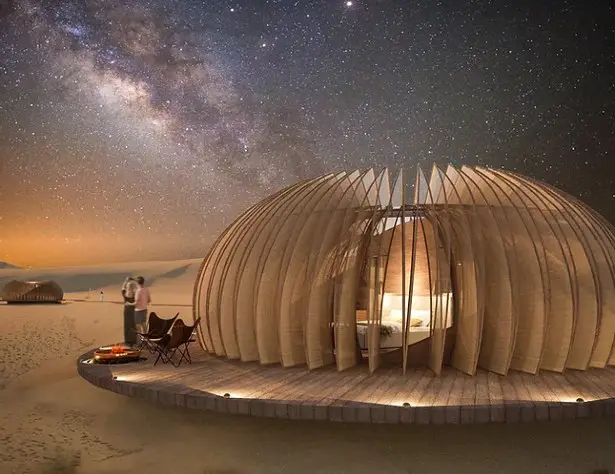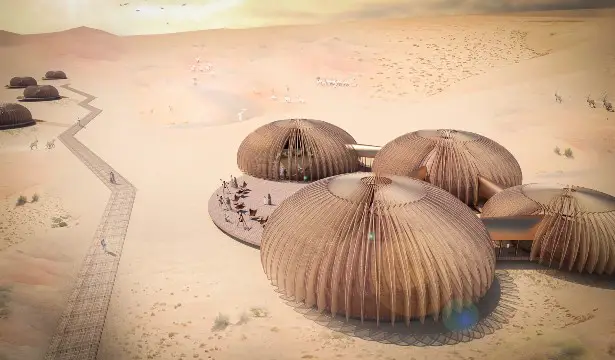 Designed by AIDIA Studio, Oculus Pod retracts its skin sideways during daytime to open the front part of the pod, thus unveiling the doors from the front deck. However, when you need a privacy, the skin can be fully deployed, it also helps filter heat while allowing some natural light to brighten the room inside. When fully deployed, this pod camouflages and blends with its surroundings, becoming unnoticeable to the wildlife, hiding in plain sight.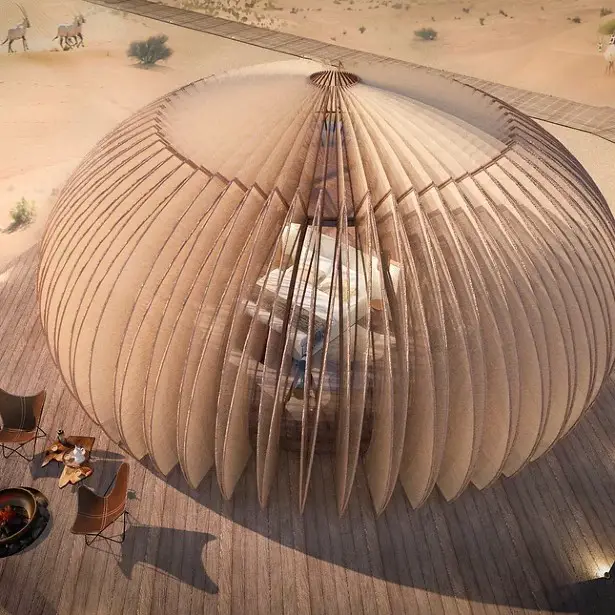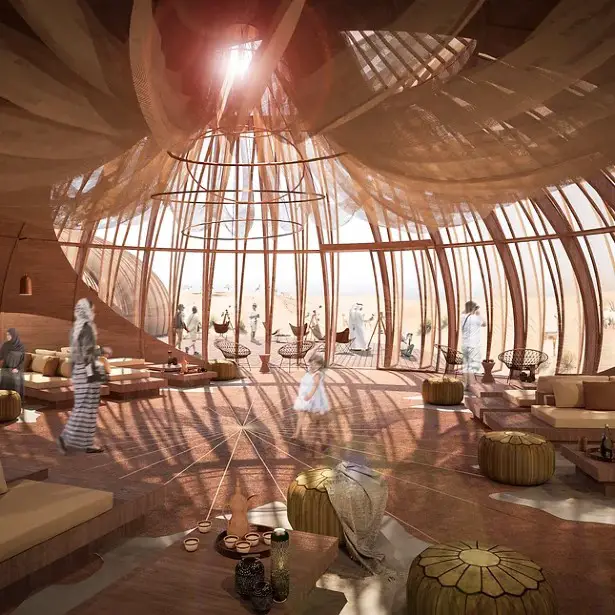 The self-shading feature that dresses the cabin has been designed to improve the environmental performance. Those radial shading panels were inspired by nature as several desert species feature thick outer skins, foldings, and fins that they use to diffuse heat and solar radiation. The same idea is materialized through the deployment of sixty articulated shading panels that create a dense lattice to shelter the cabin. The panels densify towards the crown in order to adapt to the curvature shape of the pod, while doing so, they are also augmenting their reflective capability from harsh vertical sun radiation.
By incorporating flexible dye-sensitized solar cells (DSSCs), it is highly possible to produce textile electrodes into the shading fabric. The DSSC cells are able to produce photovoltaic electric power even in low-level lighting, therefore, it is capable to support the power needed of each Oculus Pod. Each pod is also equipped with a water tank that comes with built-in filtration and recycling system of grey waters.
Since Oculus is constructed from thirty prefabricated off-site modules, the process would be quick and easy with minimal disturbance to the natural environment.
More images of Oculus Inhabitable Pod for The Desert: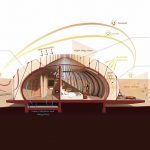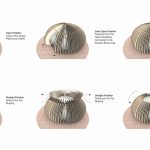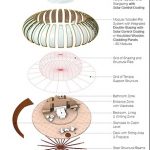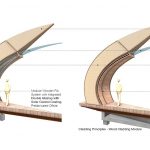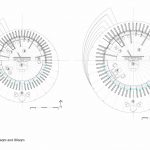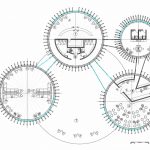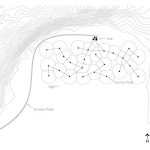 *Some of our stories include affiliate links. If you buy something through one of these links, we may earn an affiliate commission.