Whale Trailer Cabin has been designed to meet the needs of Chinese domestic market, therefore, it doesn't look like conventional American/European RV models. The design of this cool RV must comply with Chinese law where self-propelled RVs should be registered as private vehicles. Featuring exterior dimensions of a compact trailer, Whale Trailer Cabin offers interior dimensions of a medium trailer. The creative, expandable body design makes it possible for this RV to meet the standards of a large trailer.
For all camping enthusiasts out there, Whale Trailer Cabin might look like a fictional vehicle, yet it has very high possibility to be manufactured in not-so-distant future. In transport mode, this single-axle trailer is easy to tow while that organic shape with shade of gradient of blue will remind you of a whale.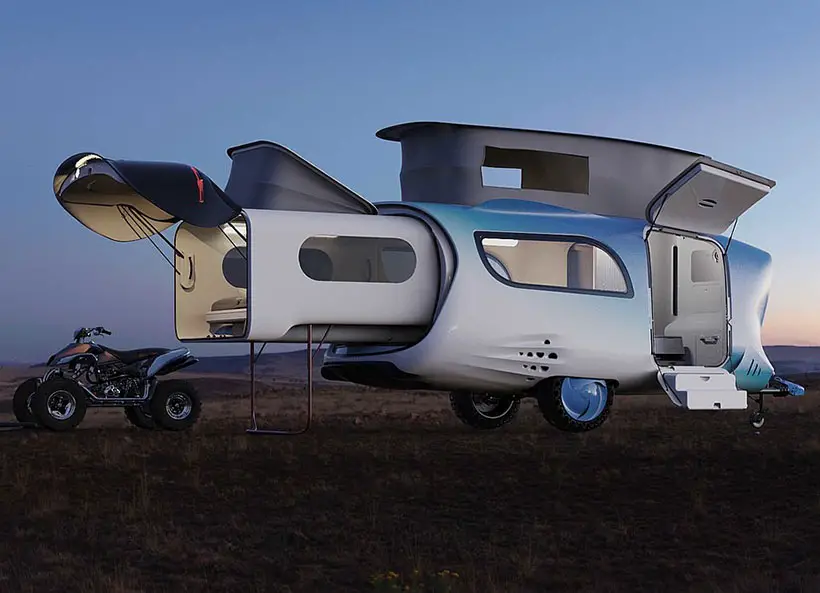 Whale Trailer Cabin accommodates up to two adults and two children, it is able to meet all their basic physiological needs for four days in even harsher environments. Designed Hu Yong, this trailer has spacious interior that would meet all your daily needs of work and rest. Thanks to retractable one-way expansion of the cabin, you can easily convert the living space into a bedroom space. The modularity allows for owner to customize their RV to suit different travel environments.
As an electric RV, Whale Trailer Cabin can meet highway speed requirement of 110km/h. Weighing at just 1,544 lbs, it can be towed by any type of motorized vehicle. When the weather is nice, slide-out the kitchen for outdoor entertainment. You can also choose to let the rear clamshell stay open for nice views while relaxing inside.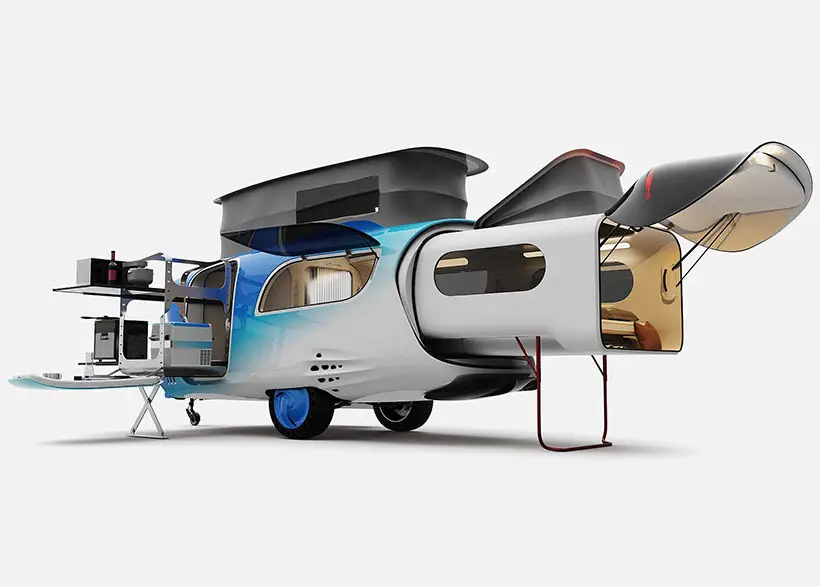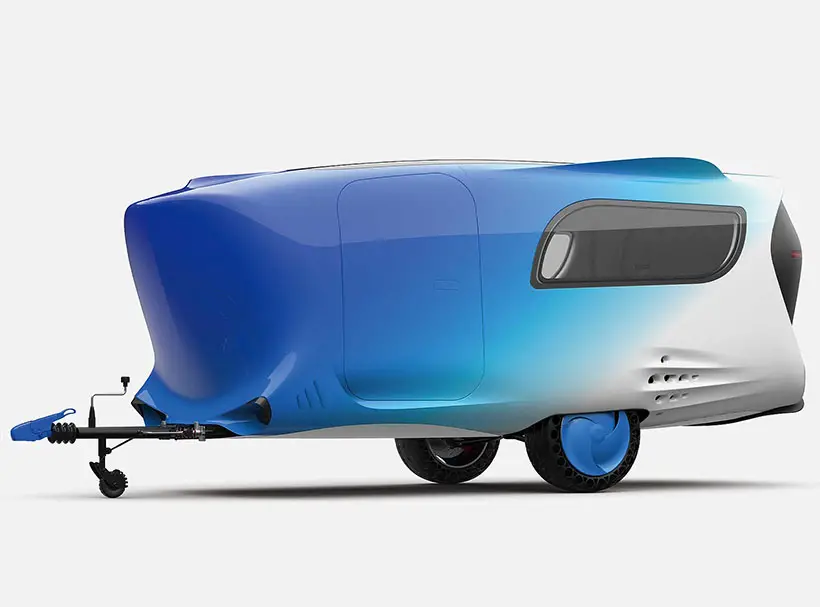 *Some of our stories include affiliate links. If you buy something through one of these links, we may earn an affiliate commission.