LG Wing offers multiscreen smartphone with new swivel feature, providing you with multi-viewing as well as multitasking. You can swivel from a sleek mobile to a new form that redefines the meaning of multi-viewing, it would increase intuitive level that's never been reached by other smartphones before.
The swivel mode allows you to reshape how you see things. LG Wing features 6.8-inch flawless POLED FullVision display, immerse yourself with cinematic 21:9 view, so beautiful and elegant. Swivel up to reveal a nice 3.9-inch GOLED second screen, it also uncovers new features such as Gimbal Motion Camera, Dual Recording, and more. This mobile phone is designed with a pop-up camera for flawless edge-to-edge viewing, no selfie cam in the way.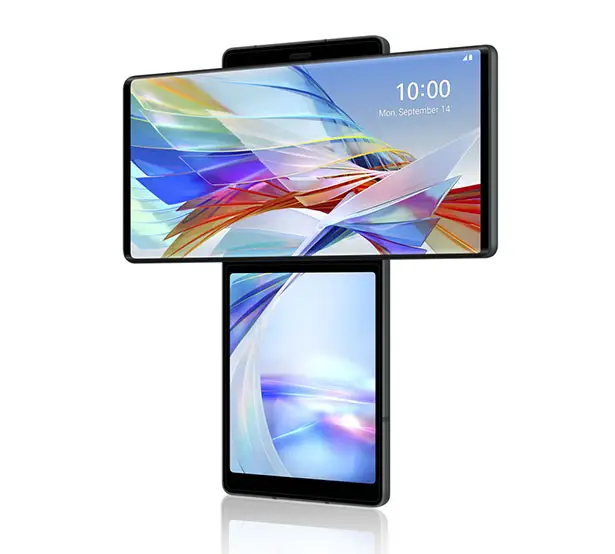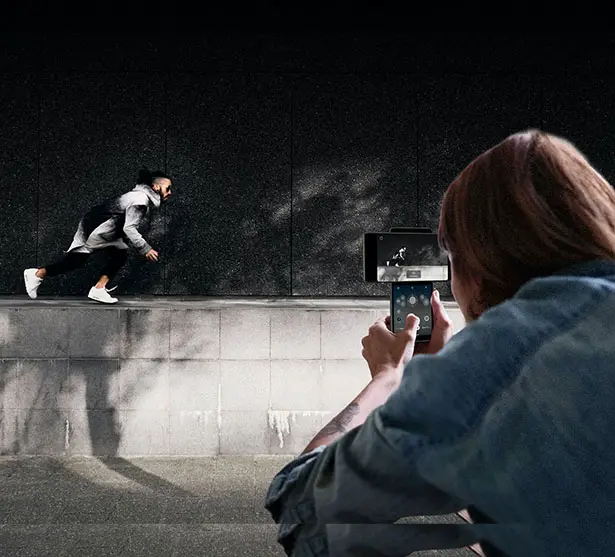 LG Wing promises you durable hinge, delivering smooth and reliable swivel function every single time. The water repellent coating and anti-dust technology would keep your phone in perfect shape. As mobile videographer, you would love to know that the gimbal mode is more than just a video stabilizer with second screen, LG makes sure it looks and functions exactly like a gimbal.
No need to switch between apps, you can do two things at once with LG Wing multiscreen. Watch a video while sending message to friends or surf the web. Don't worry about pop-up windows that cover all your screen.
The dual recording feature allows you to capture what's in front of you and yourself, it shoots from both front and rear camera, later you can watch the shots side by side or picture in picture. The 4,000mAh battery of LG Wing keeps you up with your productivity, it is able to power for hours of your multitasking.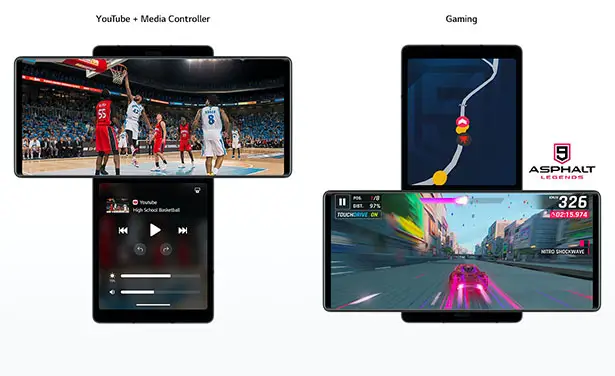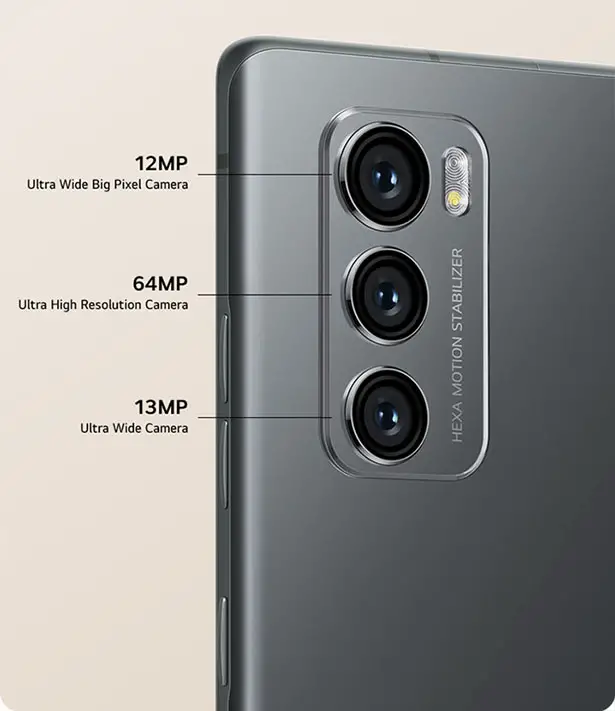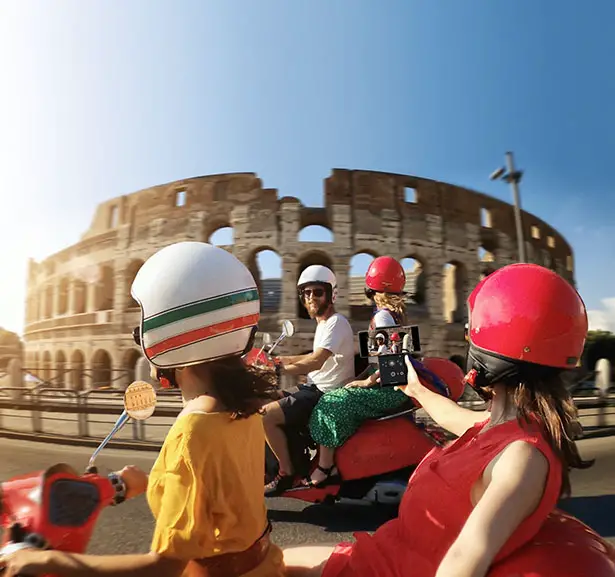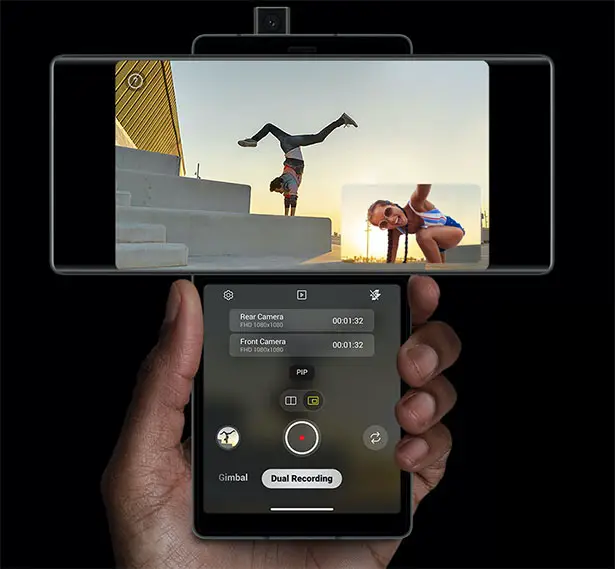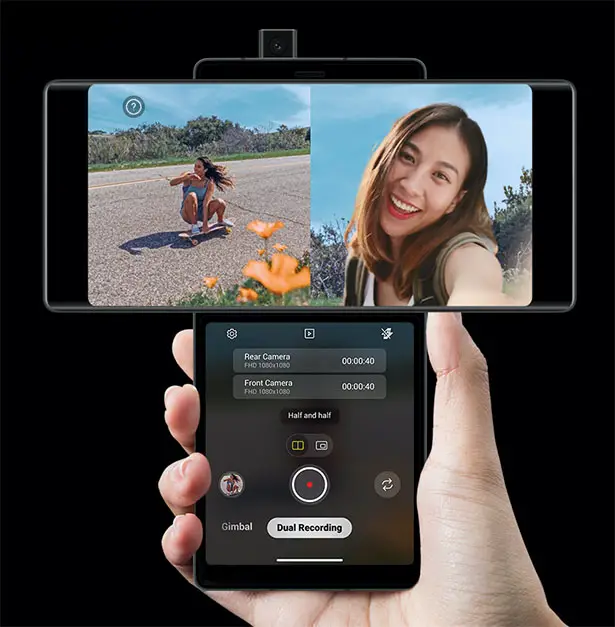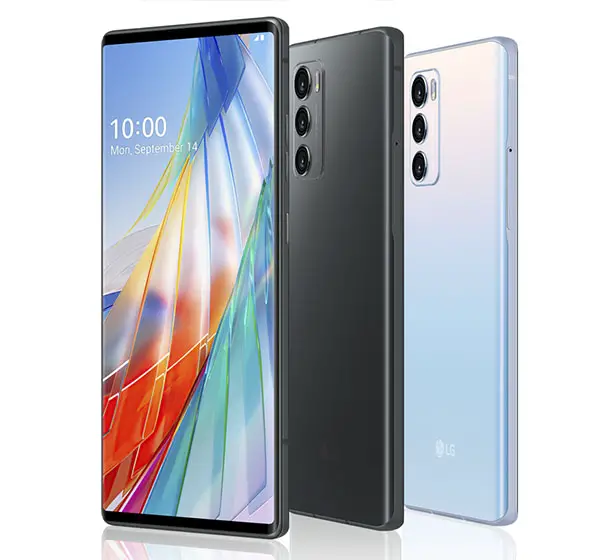 LG Wing Specifications:
Display – 6.8″ 20.5:9 FHD + POLED 3.9″ 1:1.15 GOLED
Processor- Snapdragon 765G (5G)
Memory – 8GB RAM / 128GB*
*Global – 128GB / North America – 256GB
Rear Camera – Wide: 64MP
Ultra Wide – 13MP
Ultra Wide – 12MP Gimbal Motion Camera
Front Camera – 32MP Pop-Up Camera
Battery – 4,000mAh
Dimension – 169.5 x 74.5 x 10.9 (mm)
Other – In-display Fingerprint Recognition
*Some of our stories include affiliate links. If you buy something through one of these links, we may earn an affiliate commission.