Heart of The District, I can see why it's called heart. It's a heart like structure hung in the middle of the city, it stands out and attracts anyone to admire this iconic form. This project has been designed for Tablet Hotels with intention of connecting local city life with the visitors, so instead of building a new structure for the hotel, this architect proposes hotel rooms which are placed in existing buildings, connected with web of hung pathways. It's not going to be a boring square type of space, it's going to be half street and half building, a vibrant space for public activities as well that will attract not only locals but also hotel visitors, even tourists. The goal is to make this place the heart of the district.
Designer : ZA Architects for Tablet Hotels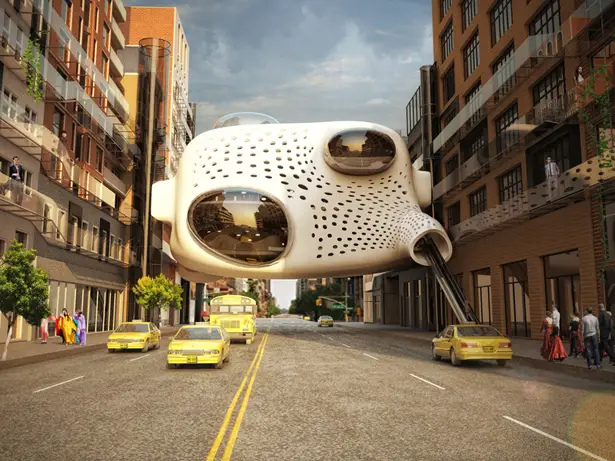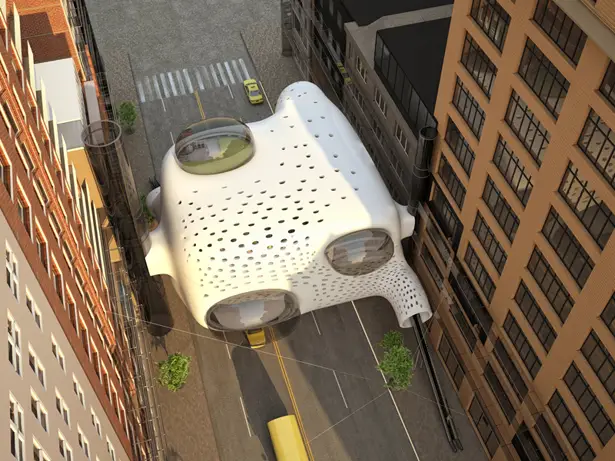 Since it's going to be public spaces, this hotel won't have its private services. All facilities can be used by both locals and hotel visitors, except that there's a special card that allows hotel visitors to use all those facilities for free, such as: gym, theatre, or laundries.
Inside Heart of The District, you can find café, bar, playground, shops, exhibition space, lounge zone, mini theater, library, conference hall, hotel reception. The interior design offers interesting feature that allows you to peak on someone's window or observe the scenery of the street traffic. The main goal of this project is to bring people together inside its tight spaces and blend them together while doing varied activities. From the heart levels, visitors are able to reach the pathways which are hung to the existing building facades that lead to hotel rooms spread on the old buildings. All other neighboring office works and tenants can set in doors to these balcony-ways and take advantage of them including all given public facilities.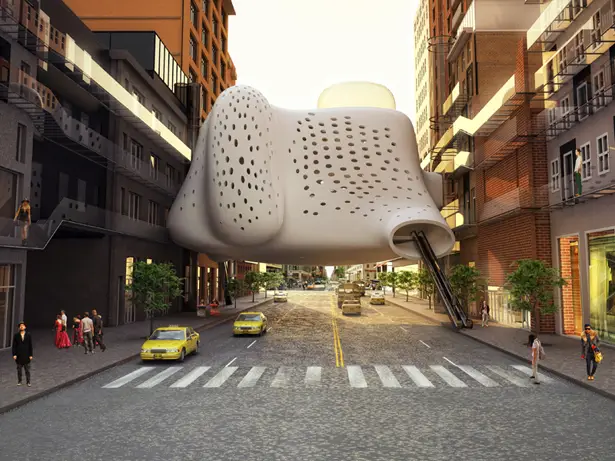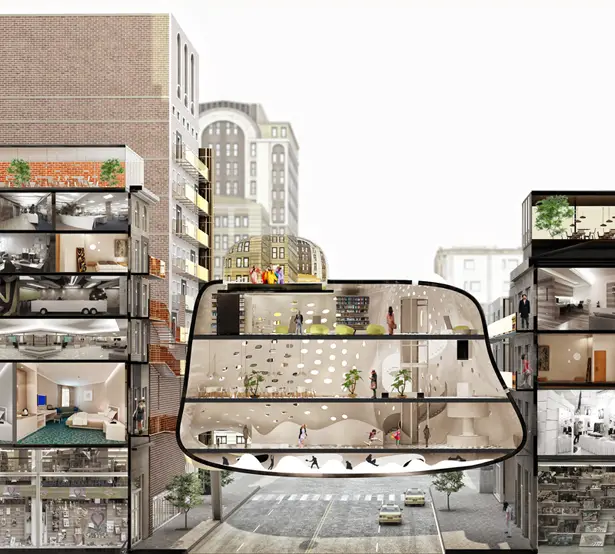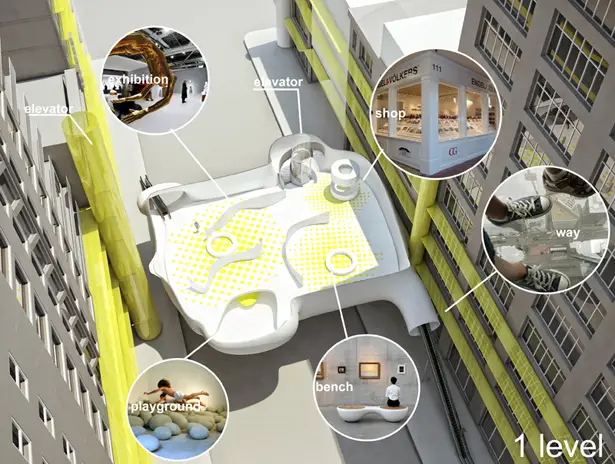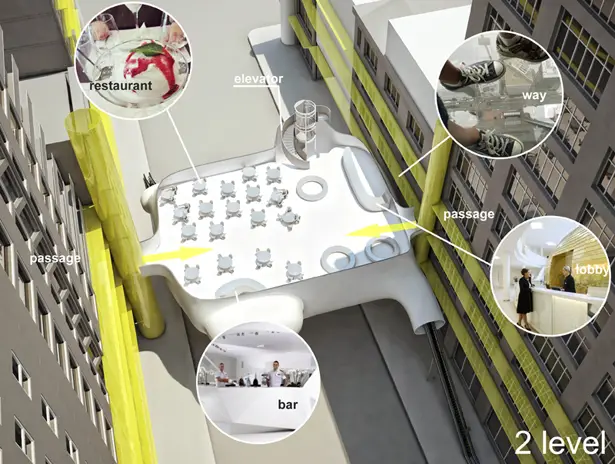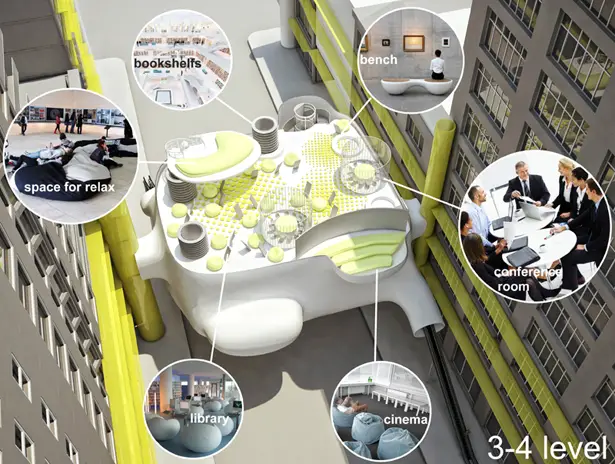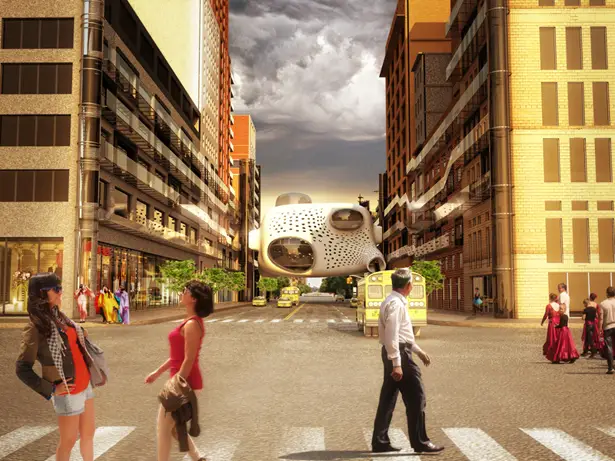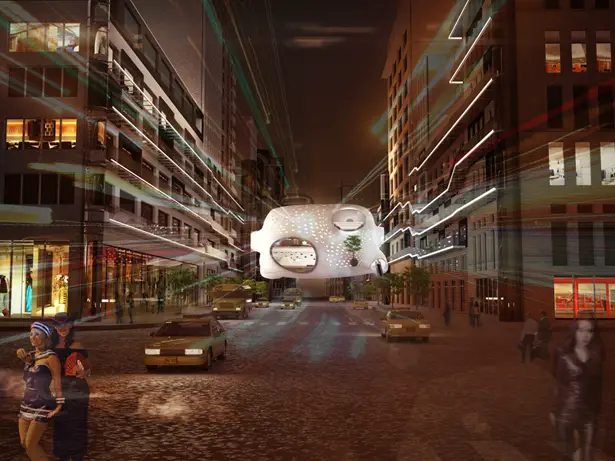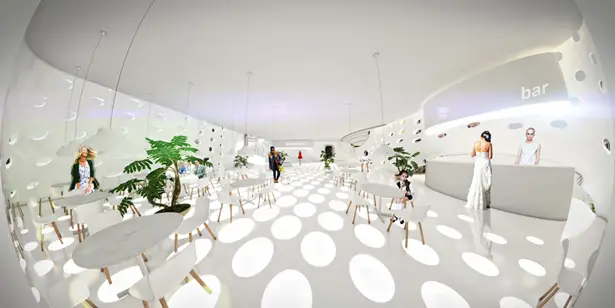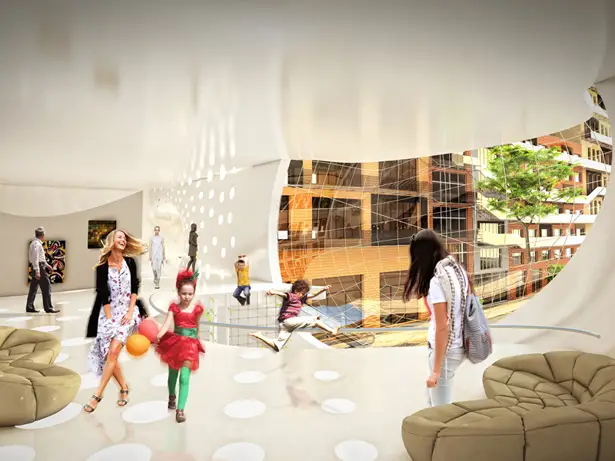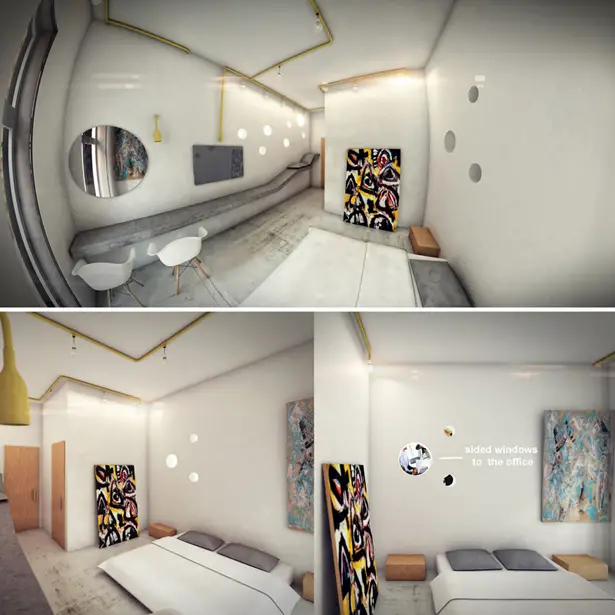 *Some of our stories include affiliate links. If you buy something through one of these links, we may earn an affiliate commission.