Honda Chopper was born out of the idea of designing a motorcycle concept that doesn't fall into categories of sleek, minimalist, or industrialist. The designer decided to go with his instincts and tried not to be overly influenced with particular style, in fact, his inspirations came from many sources such as clean lines of medical machinery, 70's and 80's marker drawings, a bit of manga, a bit of Speeder bike from "Return of the Jedi".
Designer : Peter Norris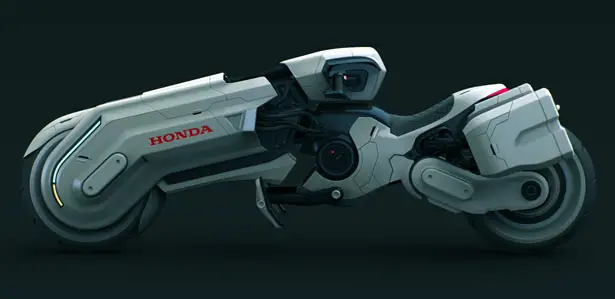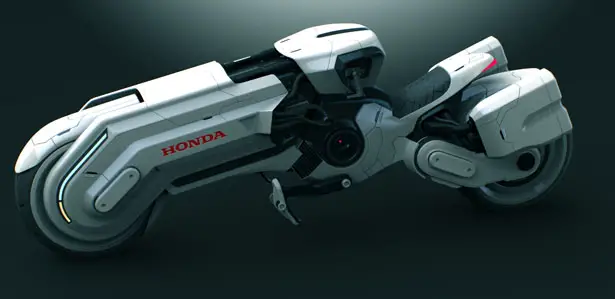 This futuristic bike has been designed as purpose-built chopper with long front suspension, feet forward seating position and a large footprint. The downward facing handlebars and central headlight (positioned under a scowling brow) add some attitude. Honda Chopper is powered by a biofuel engine with 2 small electric motors built into each wheel hub.
Honda, the chosen brand because this vehicle has a similar aesthetic to Honda Asimo robot. In the end, the designer wants the world to catch up with science fiction films and to prove that a vehicle that looks futuristic can actually be built using today's technology.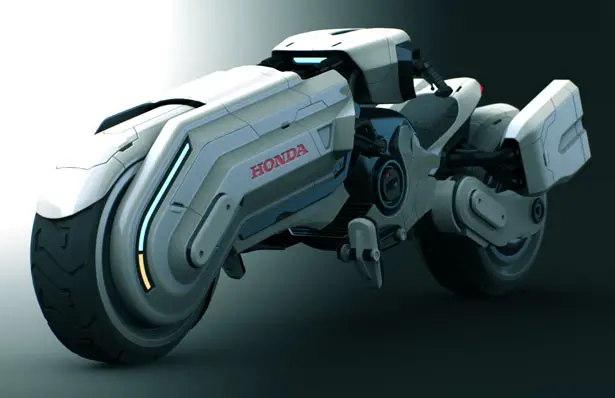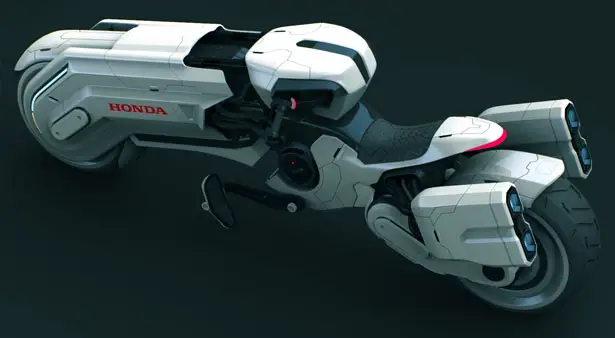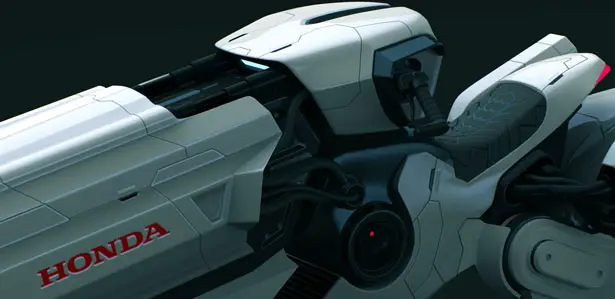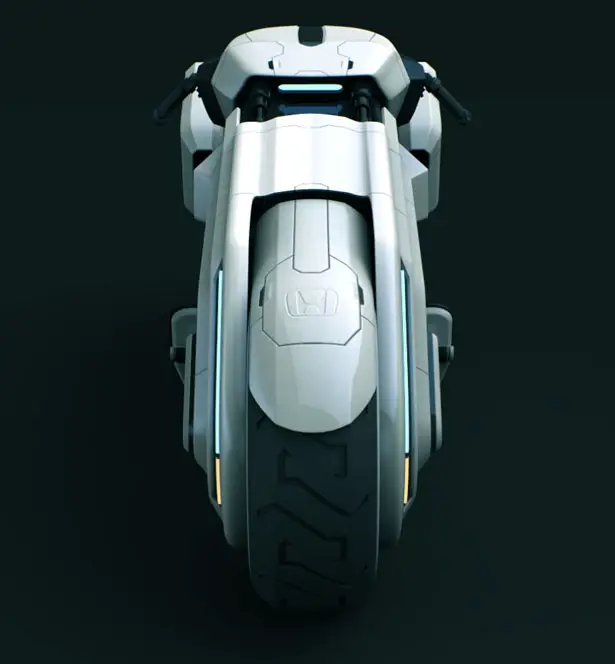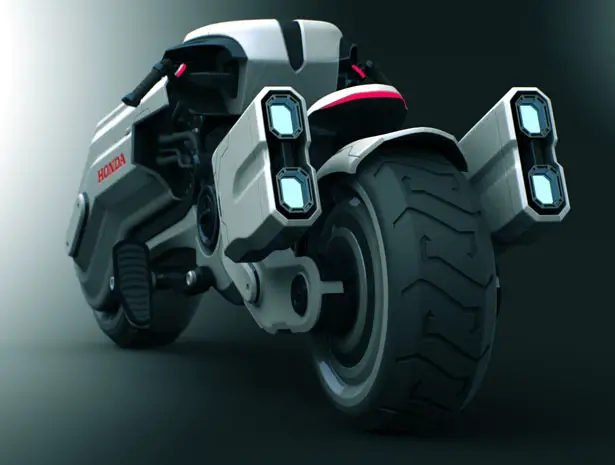 *Some of our stories include affiliate links. If you buy something through one of these links, we may earn an affiliate commission.