Having an adventure lifestyle? Toyota has designed a car to become your ideal companion, Toyota FT-AC Adventure SUV concept. It's specially designed car for anyone who lives an active lifestyle, allowing them to have deeper exploration and take the journey to even further.
Taking its debut at the LA Auto Show, FT-AC is actually perfect for the market where most people prefer to escape to hills, deserts, or beaches to recharge their energy during weekend. Weekend getaways are going so much fun with FT-AC for outdoor enthusiasts, this transportation is the next level in adventure line up concept category. Toyota explains that FT-AC would provide the right instrument for a wide mix of excursions.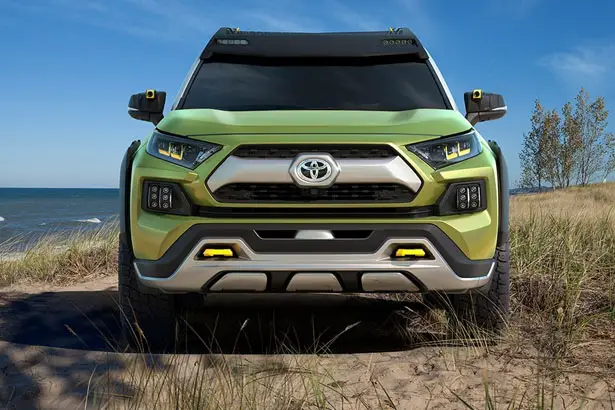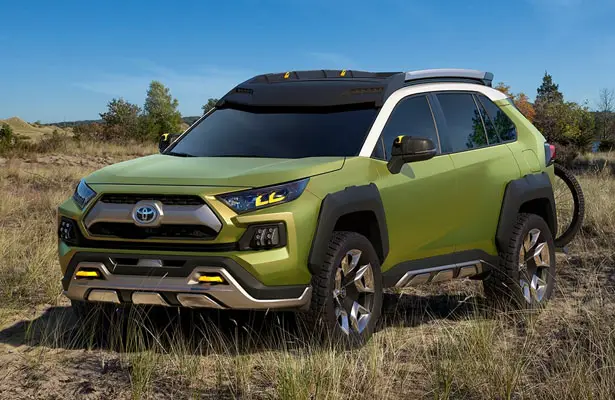 Toyota FT-AC Adventure SUV concept reminds you that the journey can be an awesome trip, not just the destination. This concept car features daring design that reflects the spirit of Toyota's Design DNA. The pronounced, wide, black, front grille is flanked with bright LED headlights. In foggy environment, those fog lights would brighten the road ahead of you, they can also be taken out from the pods where you can use them as portable lights. There are twin hooks at the bottom for vehicle recovery, the skid plates can protect the short front and rear overhangs, this means, rocks or ruts won't slow down the rig.
Large all-terrain tires help for smooth ride on any surfaces. Toyota FT-AC has been designed around a long wheelbase and wide track for powerful stance. That extra wide fender flares offer body shielding, they also make it as if they float above 20-inch wheels. Cool safari-style cargo roof rack can be used to carry all types of adventure gear.
The side mirrors of this SUV have infrared cameras that record trail run, they can also be removed and mounted off different vehicle just like the fog lights. The integrated Wi-Fi hotspot allows you to upload footage automatically, you can also livestream your adventure to followers or fans. The rear has integrated bike rack that retracts, it's a useful feature that can be hidden in just few seconds. This is visioned as gasoline-powered vehicle so that it has the power needed as an adventure vehicle, the next generation hybrid powertrain offers fuel-efficiency yet with rugged all-wheel-drive grunt that provide drivers better power and responsiveness.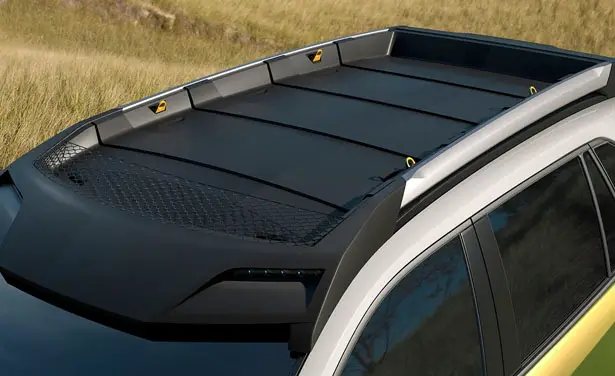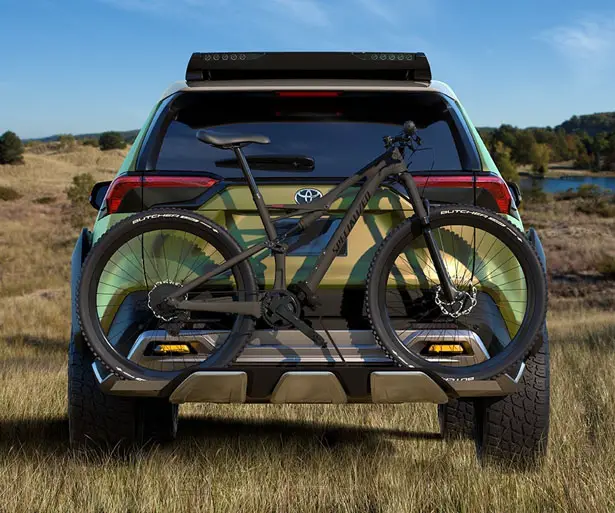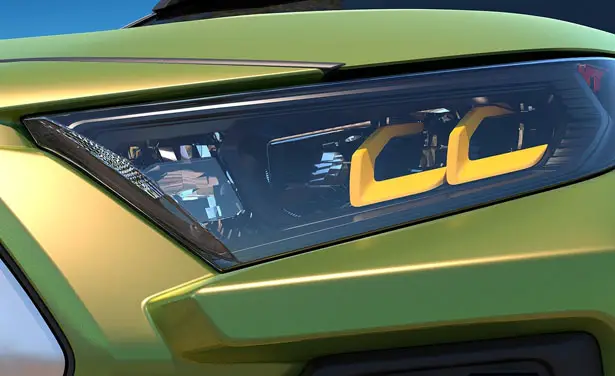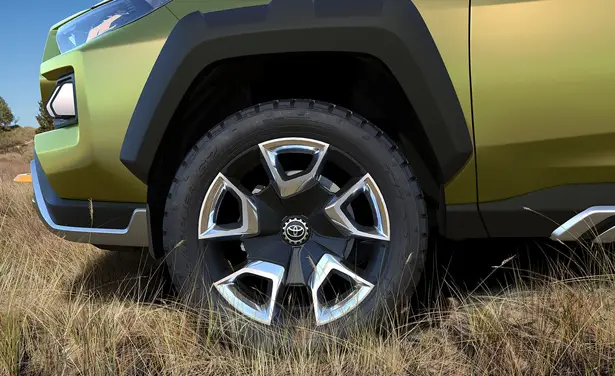 *Some of our stories include affiliate links. If you buy something through one of these links, we may earn an affiliate commission.