ForFreedom Caravan is an expanding living unit especially designed for urban couple in the need of a short break. The flowing caravan form is aimed at creating stability and fuel economy. Due to its compact size, this caravan is easy to handle and connect to your car. Take a look at the interior. It has been designed for easy personalization with modern style to easily adapt to its owner lifestyle. It might look small from the outside, but is actually pretty spacious inside.
Designer : Robert Williams
Modeling and animation : KnightVision3D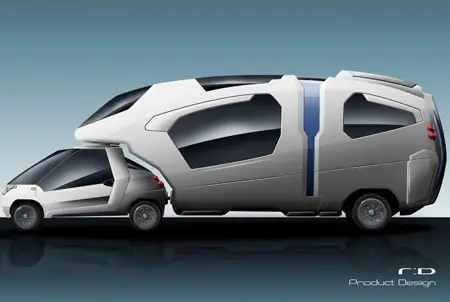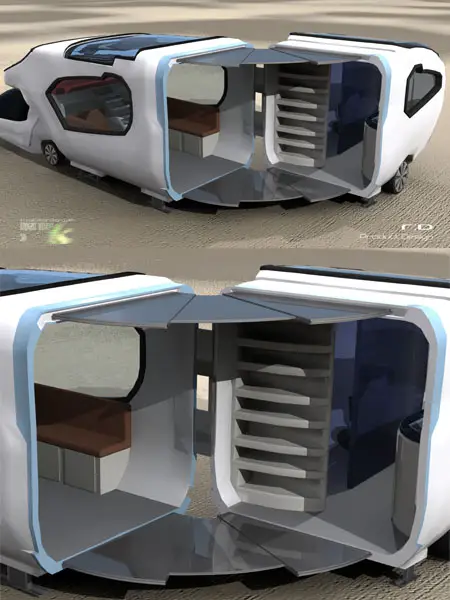 Some detail explanation from Robert:
For efficient heating, the walls are made of sandwiched fibre glass with closed cell insulation.
Compact size
Modern furnishing
Choice of interior and exterior colour scheme
Flush fitting hob with cover
Internal electric heating with solar panel on the rear section to provide a more environmentally friendly alternative to standard caravans
30L electric oven and grill
50L water tank
60L capacity fridge
Standard size bathroom
Discrete storage solutions, including large rear storage which can also be accessed from outside for convenience during transport.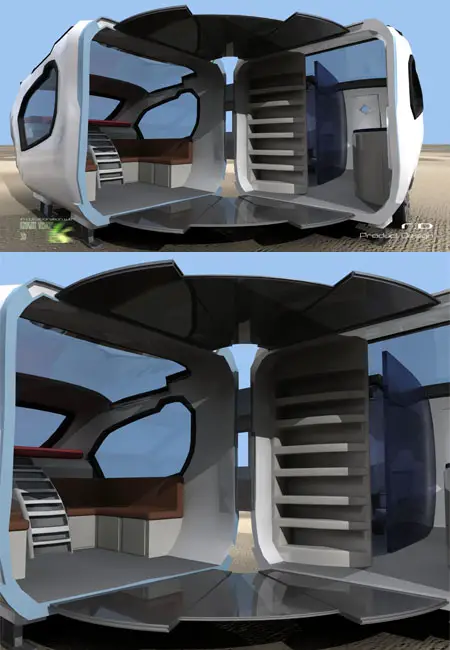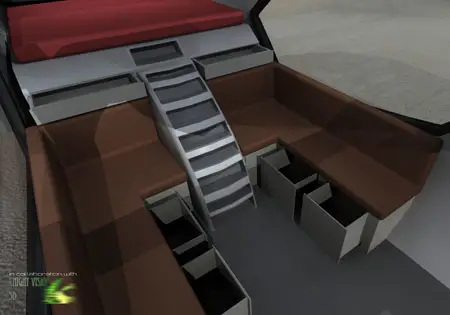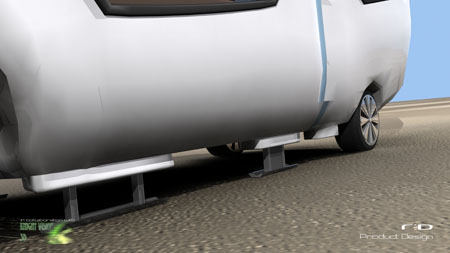 At arrival this compact living unit opens up with the aid of a sliding chassis and pivot on the one side to dramatically increase the size of the living space. Through the use of an adjustable canopy a private lounge area is created with a panoramic view of the surroundings.
Size
Length when connected- 7.2 metres
Caravan Height from floor- 2.6 metres
Caravan Width at widest point- 2.3 metres
Caravan Width at narrowest point- 2 metres
Interior Height- 1.9 metres
2 seated car
Car length- 2.66 metres
Car width- 1.72 metres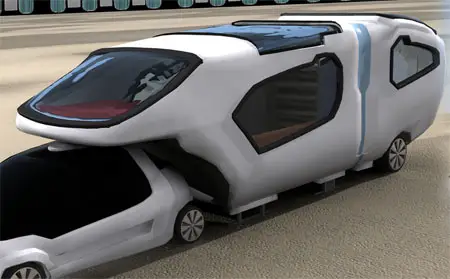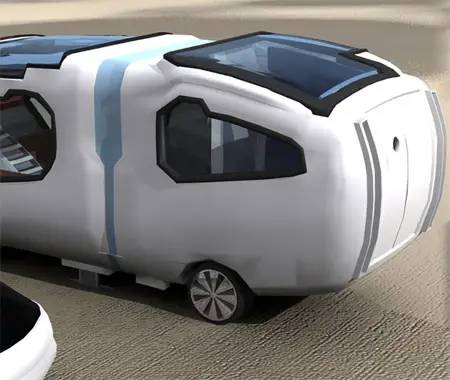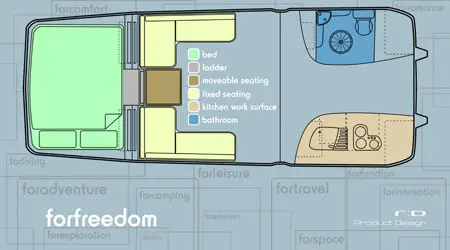 *Some of our stories include affiliate links. If you buy something through one of these links, we may earn an affiliate commission.