Vissla Rising Seas Wetsuit is a special campaign that would bring awareness to environmental challenges that we face today. If we don't do anything to save our environment, we might need this type of wetsuit in the future for surfers.
Due to pollution and climate change, our coastlines have to deal with the cost such as ocean acidification and rising sea levels, it can cause powerful storms that have devastating effect on shorelines. This disaster put our beaches and local surf spots at risk.
Keeping this in mind, Vissla has teamed up with Surfrider Foundation to design a special wetsuit that addresses these threats head on.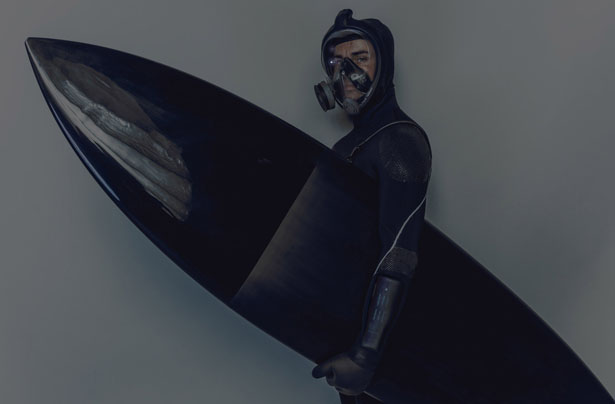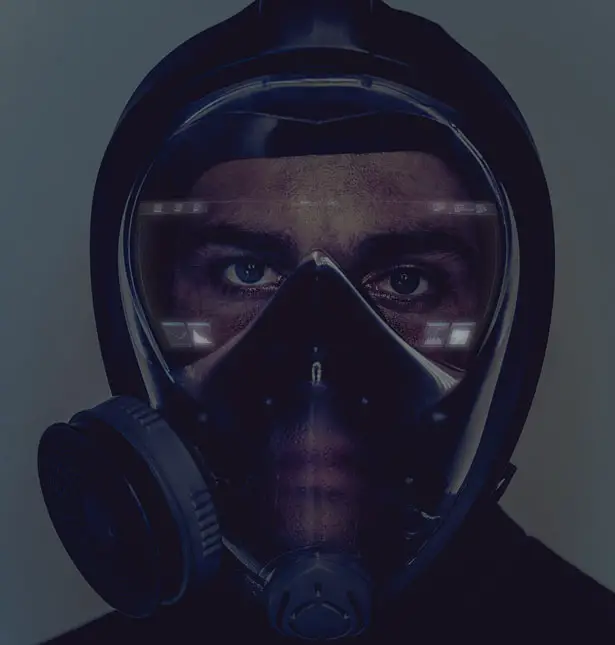 Even though it's only a concept, Vissla Rising Seas Wetsuit has been designed based on insights from leading environmental scientists and studies. It features advanced technical attributes that meet rigorous standards for warmth, comfort, durability, protection, and performance. Surfers would be fully protected and safe in the water, thanks to built-in Bio-Defense System of this wetsuit. This system protects and informs surfers about the presence of harmful bacteria, algae blooms, viruses, oil spills, and also high levels of run-off pollution in the water that can harm or affect their surf session.
Vissla Rising Seas Wetsuit comes with LED display mask that displays data derived from nanotechnology sensors at an optimum visual location within surfers primary field of view. The display is finished with high-grade LCoS optical-level coating. Everything surfer needs to know about the water quality will be presented using digital symbology.
This futuristic concept wetsuit is equipped with touch screen control panel at the wrist. It gives access to control the displayed information including up-to-date weather. This is a concept wetsuit that we hope we will never need, it's a reminder that we need a drastic change in our environments if we still want to enjoy clean water and healthy beaches for now and for our future generations.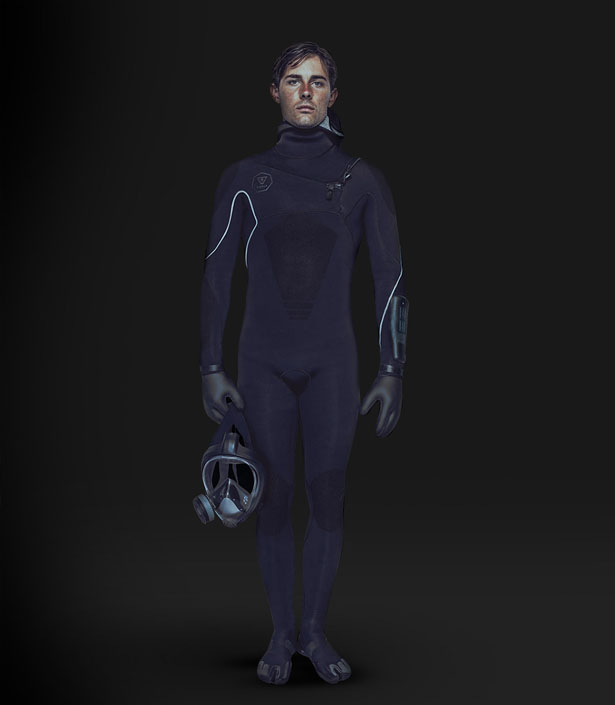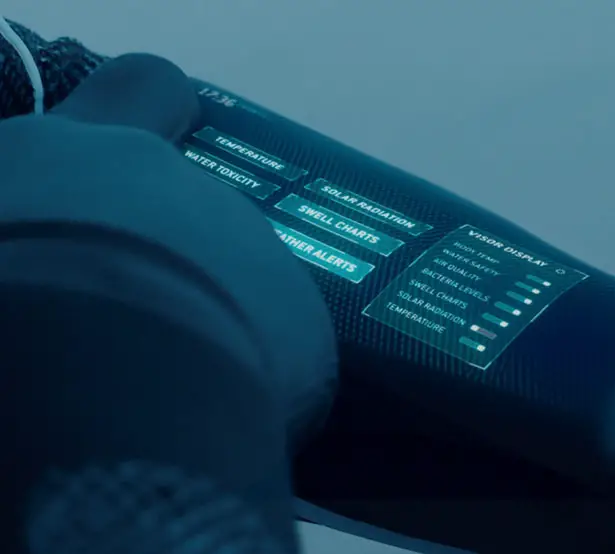 *Some of our stories include affiliate links. If you buy something through one of these links, we may earn an affiliate commission.