The local building regulations have rejected the new dmvA made primarily for the office of XfactorAgencies. Hence, dmvA designed a new mobile unit named, blob. AD&C worked for nearly 18 months to complete this project and the result was a smooth looking egg. The project was initiated by constructing a timber frame and covered up using a stretching material plus plastered with polyester. The inside of blog was lighted with LEDs and built using niches. PUR insulation has been filled up amid the inner and outer shell. The space-egg accommodates all the vital items that one would need including a restroom, a bed, kitchen, beautiful lighting and other niches for storing different stuffs. The nose of space-egg opens up automatically and functions similar to a porch. One can use this exclusive mobile unit as a garden-house, an office and reception, or whatever you wish to. This beautiful looking mobile unit can be move to the place of your choice hassle free.
Design : dmvA
Principal: Rini van Beek / XfactorAgencies
Team : David Driesen, Tom Verschueren, Thomas Denturck
Location: anywhere/mobile
General contractor : AD&S Thomas Denturck
Constructional engineer: AD&S
Built area : 20 m2
Completion: 2009
Visuals: dmvA
Photography : Frederik Vercruysse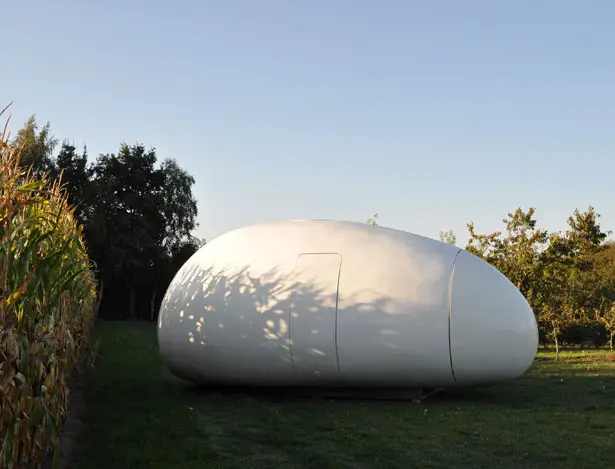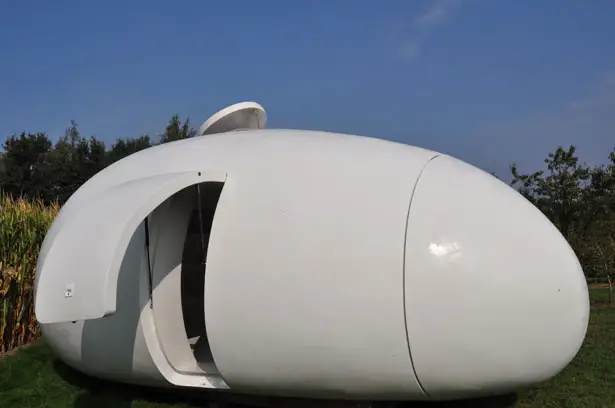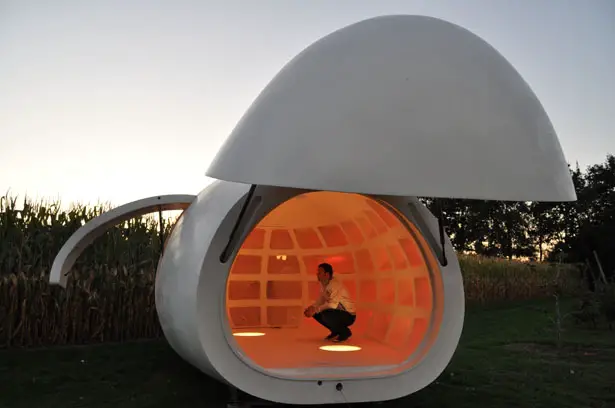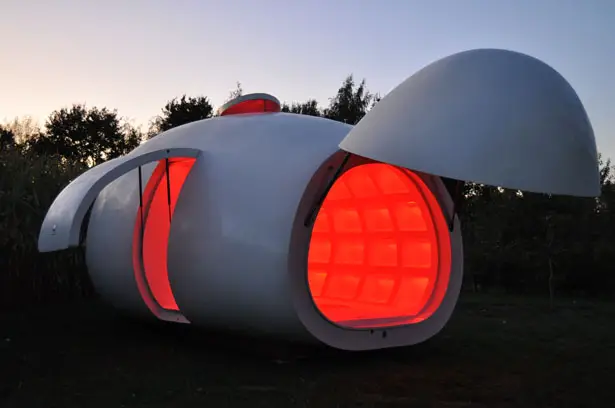 *Some of our stories include affiliate links. If you buy something through one of these links, we may earn an affiliate commission.