Inspired by honey bee, Buzzy Bot is a futuristic robotic delivery vehicle. Based on statistical research, online shopping is dramatically increasing in the last ten years, yet the biggest problem is small delivery robots that can only take few delivers per one ride. Most of these robots have to return to the base station to load the next package. We need a large fleet or robots for more efficient and practical delivery process.
The Buzzy Bot design of volumes, lines, and colors were inspired by the organic shape of the bee, including the main exterior body design. The hexagonal shape of the storage compartment looks like natural geometric shape of Honeycomb.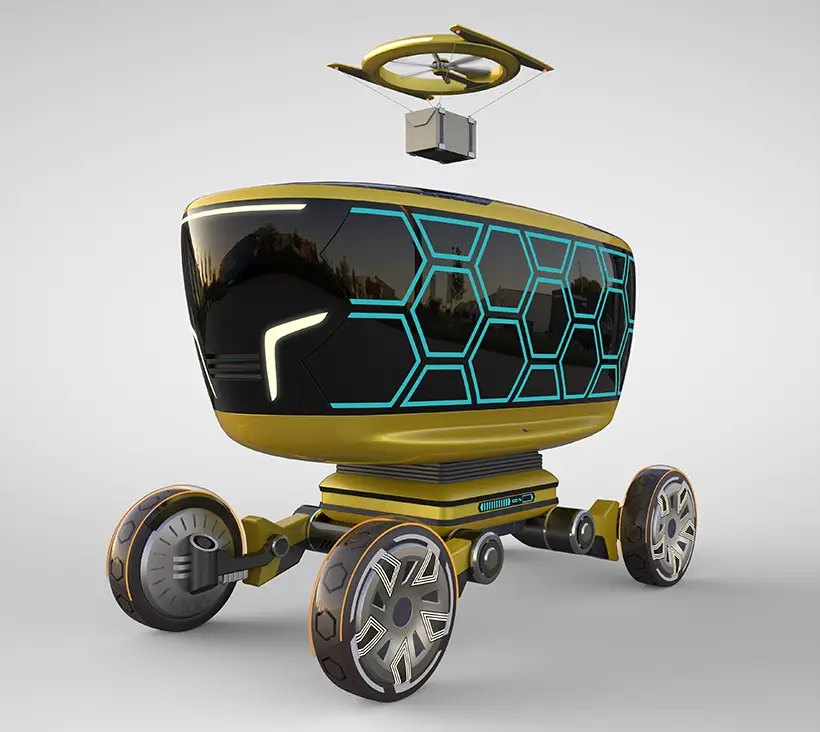 Buzzy Bot by Marko Lukovic is a medium sized autonomous delivery vehicle. Different types of good can be organized automatically in a total of 34 storage compartments with Electronic Drawer System. The construction of horse-drawn carriages was also the inspiration for the symmetrical architecture of this vehicle. It is able to serve multiple consumers in the shortest period of time with just one trip. For good visibility in low light environment, there are LED emitting strips installed in those aluminum rims and four arc blinkers. The adaptive ground clearance helps overcoming road obstacles while solar panels on the roof are there to support additional electric power supply. The cargo drone can be utilized to transport medium sized packages.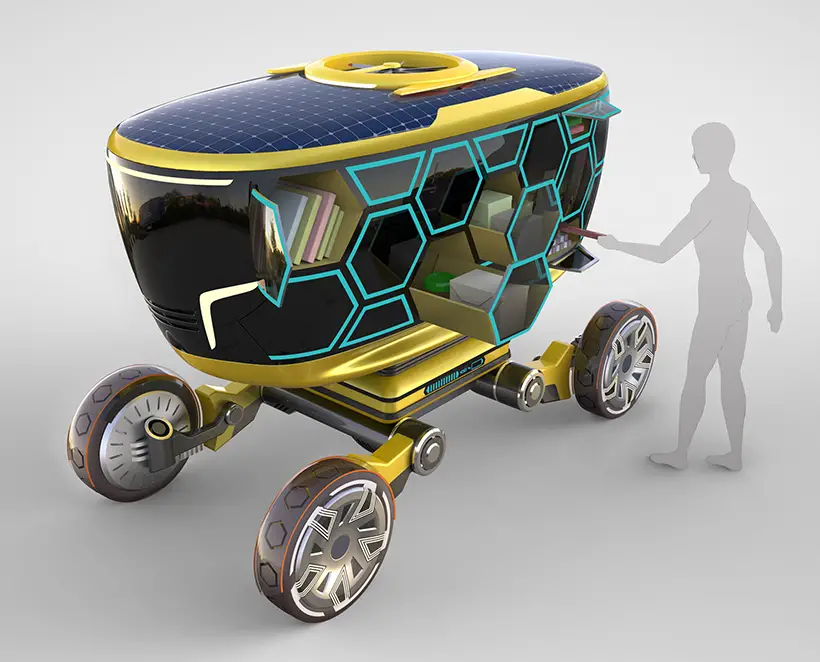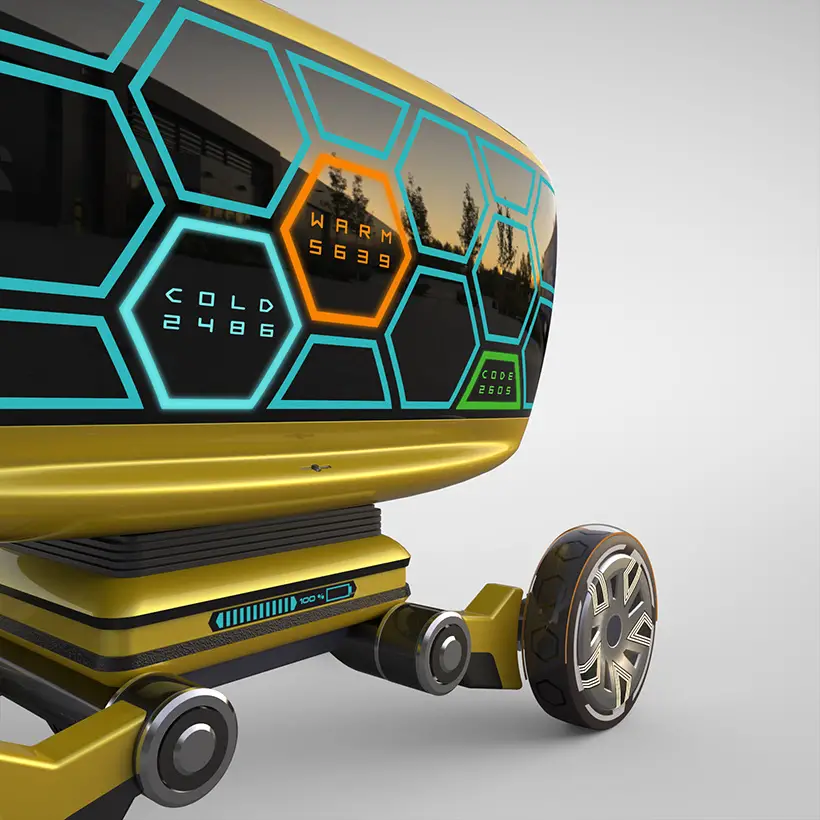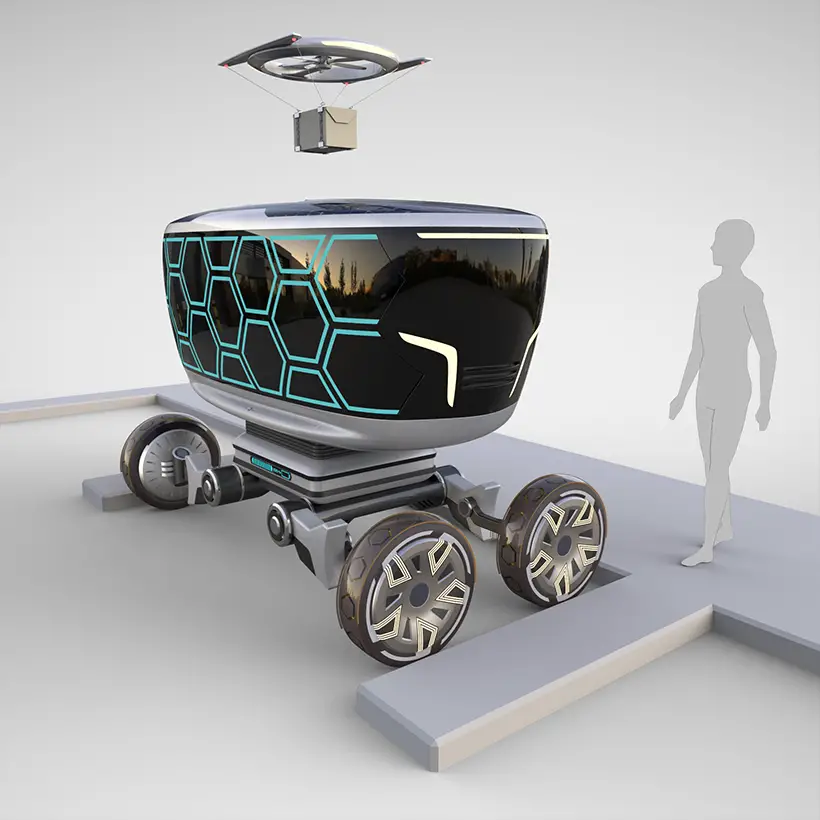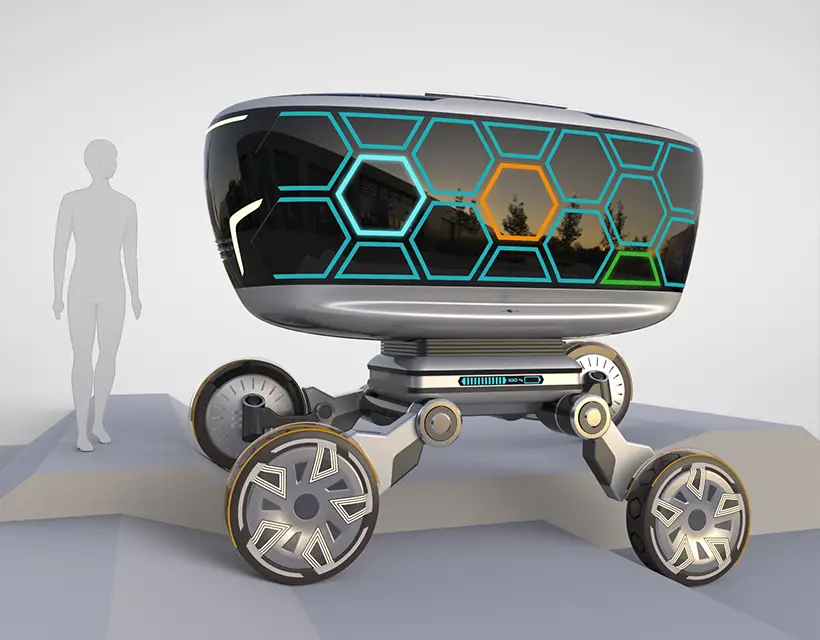 *Some of our stories include affiliate links. If you buy something through one of these links, we may earn an affiliate commission.