Ocean Empire Superyacht is really a state of the art Superyacht catamaran. This solar hybrid yacht has been designed with 2 hydroponic farms and fishing facilities to harvest the sea. You really can stay as long as you like on the sea in this yacht without being afraid of running out of energy to live. This luxurious yacht hotel energy is supplies from 3 main sources: the sun, the wind, and the wave.
The first and foremost source of energy is from the Sun which powers Solar Cells (covering the entire surface of the vessel) while at the same time illuminating 2 Hydroponic farms.
The second source is energy from the Wind which powers an auxiliary automated SkySail that drives the Ocean Empire to 18+knots while charging her GM ESS2 batteries through power sailing KER.
The third source is energy from Waves captured through Motion Damping Regeneration (MDR). A new form of ATMD (Adjustable Tuned Mass Damper) developed in collaboration with Maurer Sohnes Gmbh
Using these 3 energy sources, this yacht reduces its need in fuel consumption and CO2 emissions drastically.
Designer : Sauter Carbon Offset Design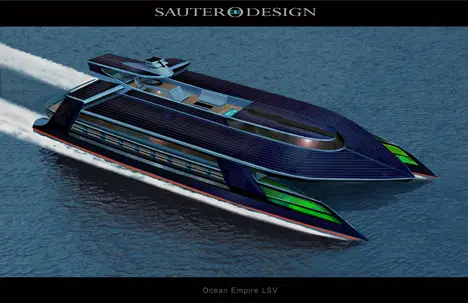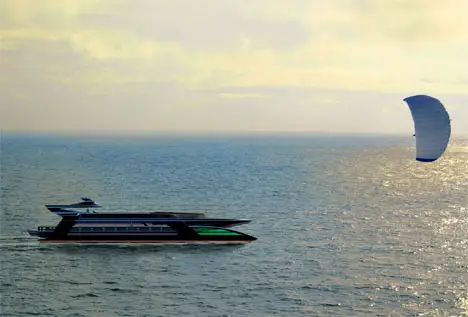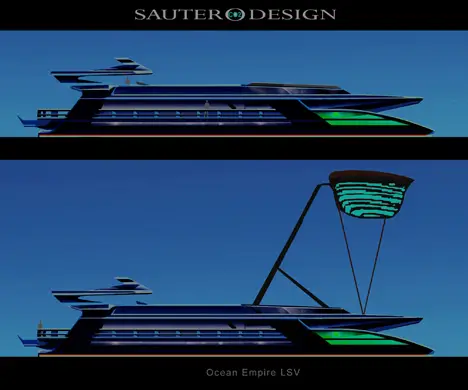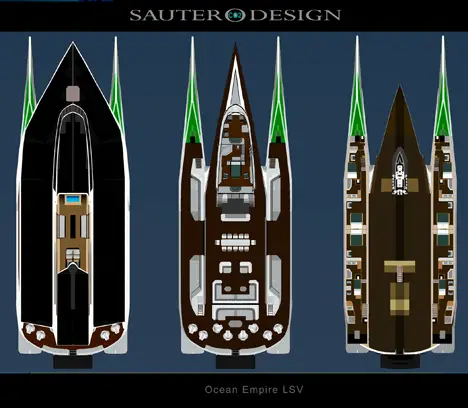 *Some of our stories include affiliate links. If you buy something through one of these links, we may earn an affiliate commission.