DS Automobiles has imagined what cars should look like in the year 2035. Imagining new materials, new forms, and new technologies, DS Automobiles brings their dreams for a futuristic car to life through DS X E-TENSE. This automaker has been known for its ability to turn avant-garde ideas into reality, it has also emerged as an ambassador for French savoir-faire.
Answering the challenge of today's fast-morphing automobile industry, all men and women at DS Automobiles have been tasked to bring their dream car to life while sharing their passion of automobile without limiting themselves to any standard constraints. The result as you can see here DS X E-TENSE, a futuristic, asymmetric car that looks different from current vehicles. Designers at DS Automobiles decided to blend benefits of advanced technology with poetic creativity, resulting in beautiful, sensual, and inspiring car design. Thanks to new technology, the body of DS X E-TENSE is capable to recover its original form after an impact while the configuration of that front grille and cooling capacity adapt to driver's impulses. Equipped with DS Light Veil light curtains, the brightness can be controlled by a function to adjust based on occupants, the car, and its surroundings.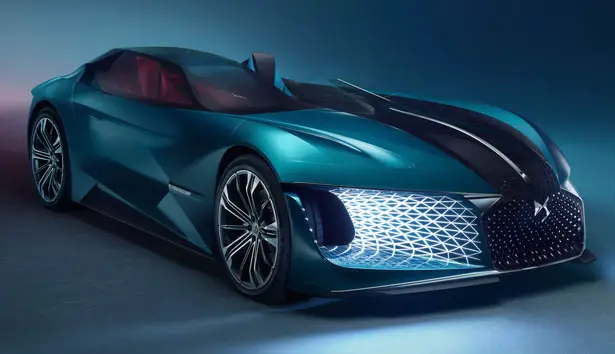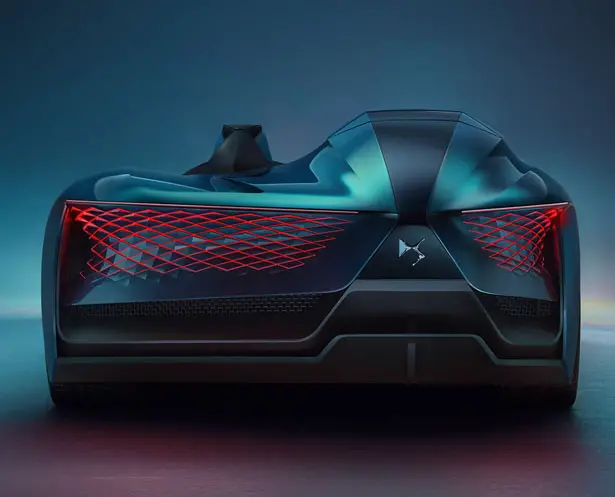 The asymmetric architecture of DS X E-TENSE provides distinct ambiences left and right. Slide yourself inside the cocoon part of the interior through the gullwing door, the driver, alone or accompanied, becomes a passenger. The unique asymmetric layout allows for different type of space underneath that clear glass canopy, while the passenger is safely enclosed in a sensuous capsule, they can snug in a ventilated, massaging seat, just enjoying the journey.
Passenger can also view the road below thanks to see-through electro-chromatic glass floor that provides a view of the road as it flashes beneath the car. This concept car offers a protective environment for its passenger with filtered, scented air while swept away by the driver in the cockpit or no driver at all in autonomous mode.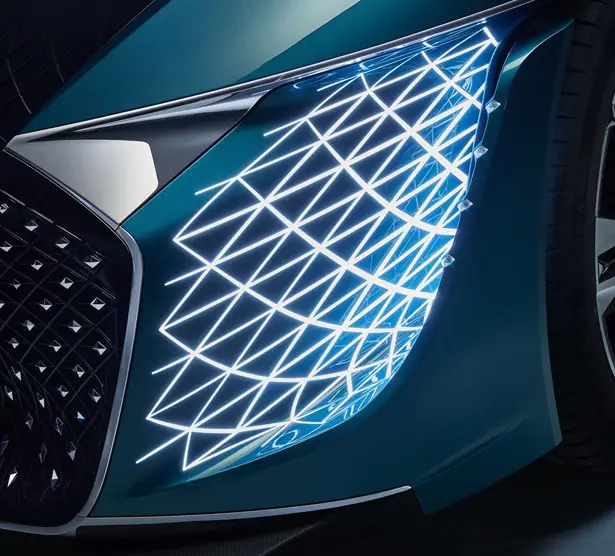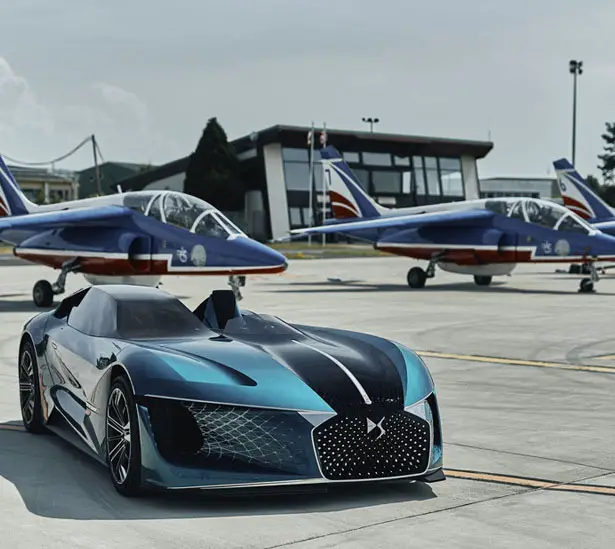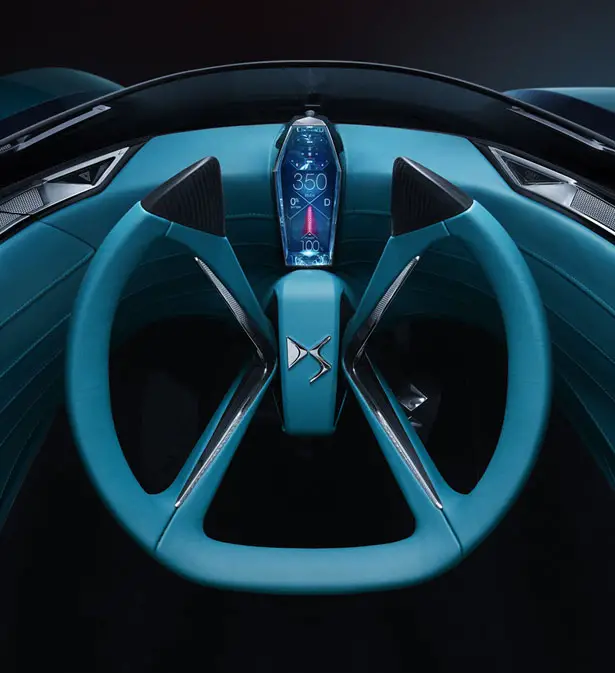 The cockpit can be accessed by an Elytre door that is trimmed with a carbon fiber/leather weave. It's inevitable that your eyes would be drawn onto that pyramidal architecture of the single seat that adapts onto driver's build just like the fitted seats that you see in motor racing. You can also get a personal assistant, IRIS, that takes form of a hologram to the vehicle's functions. The front wheels have two motors as the source of all-electric DS X E-TENSE's power. For road use, the peak power stands at 400kW or 540 horsepower, this figure rises to 1,000kW in "circuit" mode. The carbon fiber chassis sits on innovative springs and torsion bars, with traction, grip, and deceleration is controlled by an advanced active system. This system promises optimized performance for whatever type of road surface.
More images of DS X E-TENSE ASYMETRIC Concept Car For 2035: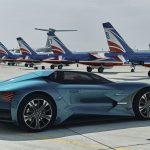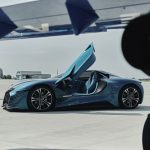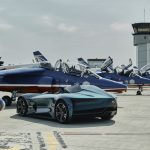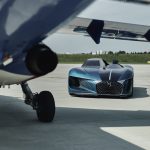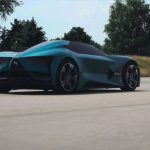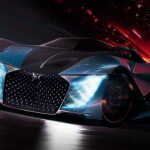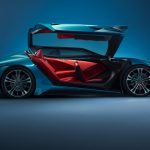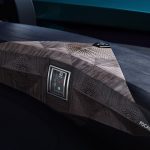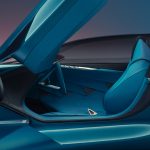 *Some of our stories include affiliate links. If you buy something through one of these links, we may earn an affiliate commission.