AATRV is a concept Amphibious All Terrain Rescue Vehicle designed as Denis Garmash thesis project back in 2016. AATRV is an emergency rescue vehicle especially during pandemics, natural disasters, or technogenic catastrophes. There are three main elements of this project: modular living system, amphibious, and usage scenario called Datalink. During the design process, researches had been done from materials, ergonomics, behavioral psychology, rescue operations in Russia, technology and engineering conceptualization with industry professionals. Most of the UI systems and objects were designed in the form of main screens, the UI was carefully designed and developed to ensure user friendly, fast learning, and mistake-proof inputs.
This thesis gave Garmash an opportunity to detect problems and find solutions in the area of disaster in form of an all-terrain vehicle design.
AATRV is a rescue vehicle with main task to rescue people from damaged territories, any kind of damages from mass destruction debris to ground fractures, fallen trees, water bodies, and combinations of all these. The type of vehicles that can cross multiple rough terrains on that scale are very rare, and in most countries, which this project intended for, they are not always available.
In the event of natural disaster, the environment structure is dynamically changing, therefore, the rescue team needs an ability to adapt and create solution on the spot. Being realistic, AATRV project wants to push boundaries on how futuristic this concept is, it should be futuristic yet possible for production and further development.
Denis Garmash explains about three main features of AATRV: the first one is its 6-axis smart mobility platform with AI support that allows this vehicle to drive, swim, walk and climb, the second is the modular tube-frame design for compact transformation and easy to assemble on-site as well as easy to repair, and the third one is its compact layout. The compact layout allows AATRV to accommodate two operators on-board with 12 civilians on suspended seats, there are medical support modules for everyone on both side of the panels and a medical stretcher in the middle.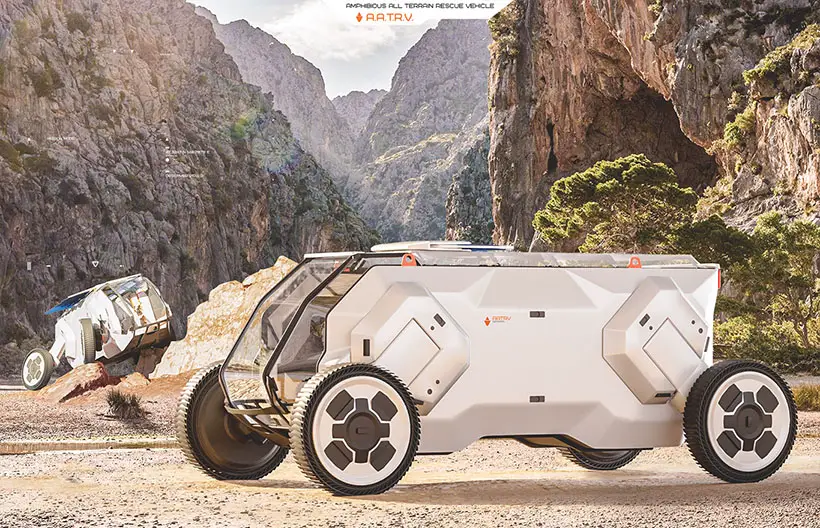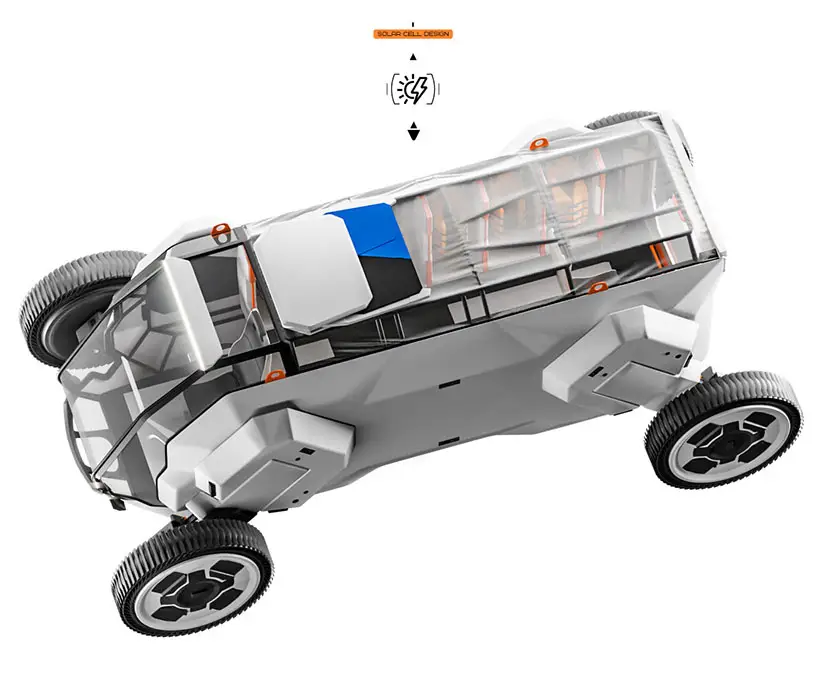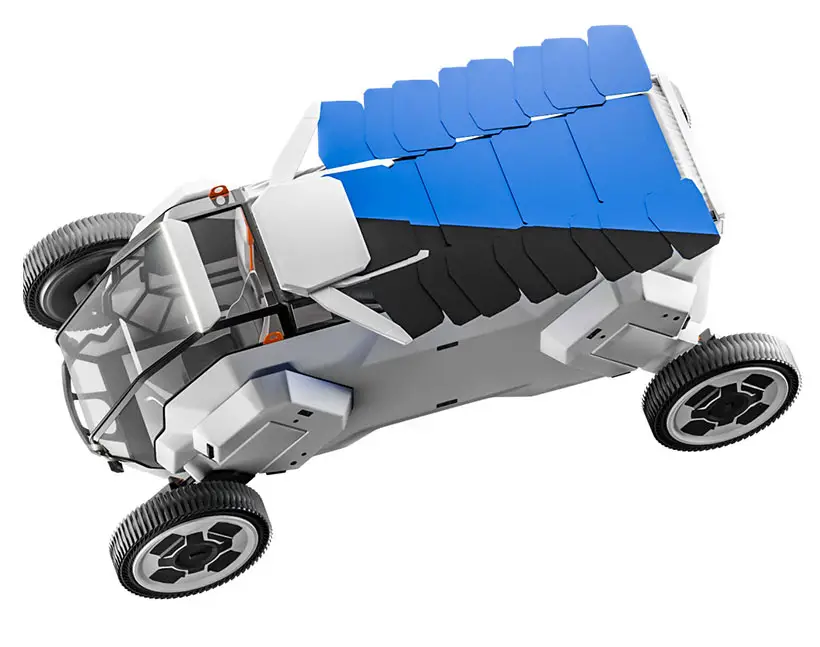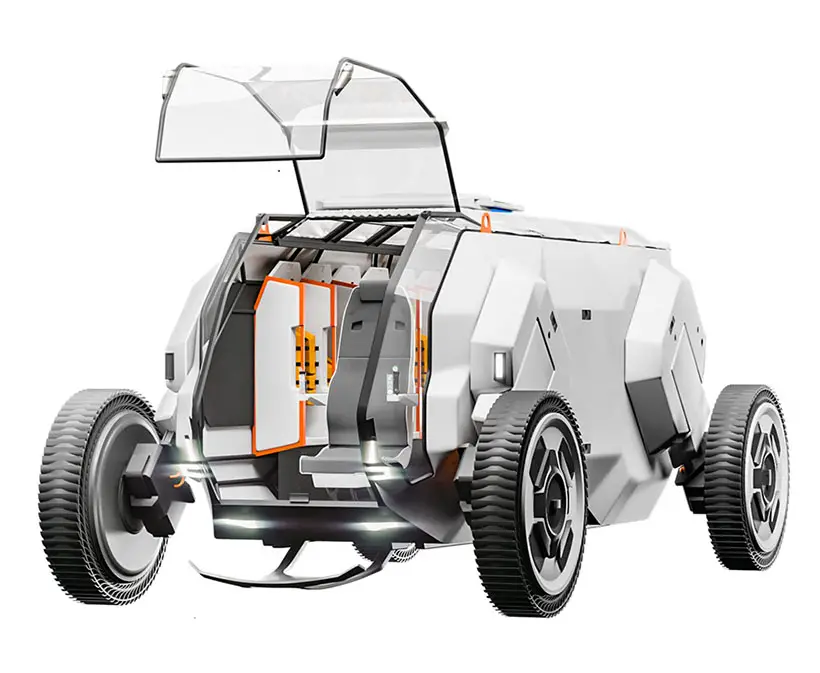 More images of AATRV – Amphibious All Terrain Rescue Vehicle: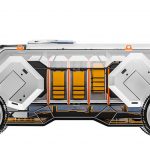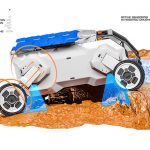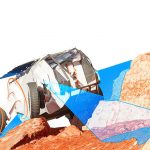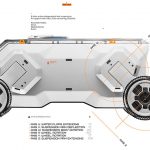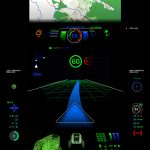 All proposed features:
Tube-frame design, made for on-site re-assembly
Folding driver seat, compact vehicle layout
Lightweight sealed construction with plastic roof cover
Rescue operations for 12 civilians and 2 operators onboard
Safety seats function as lifevests, emergency raft included
6-axis independent 4×4 suspension
Ability to drivemodes: Drive, Swim, Walk&Climb
AI-drive assist
Sensors such as LIDAR, Echo, IR, Navigation
Datalink operation
*Some of our stories include affiliate links. If you buy something through one of these links, we may earn an affiliate commission.