Mark Wilson of Fast Company has a cool (or crazy) idea about a futuristic car with ability to split into 2 motorcycles. Argodesign has done a great job in visualizing this futuristic idea into something tangible and beautiful. Called as Lane Splitter, this futuristic vehicle is an all-electric vehicle that splits into 2 closed-top motorcycles when you need it to be. As a car, it might not look really cool, but when it transforms into 2 personal urban motorbike, it looks kinda stylish.
This project was lead by Chipp Walters, he had designed several projects for NASA in the 80's and 90's, as you can see here, he has turned something from idea and sketches into something realistic enough that people might buy it. This innovative car embraces asymmetry where the motorcycles could be flat on the inside but curved on the outside. It features safe locking mechanisms that would attach the vehicles near the bottom of the frame. The equipped auto parking system just like some smart cars have today can guide these motorcycles to park while docking together.
Designer : Mark Wilson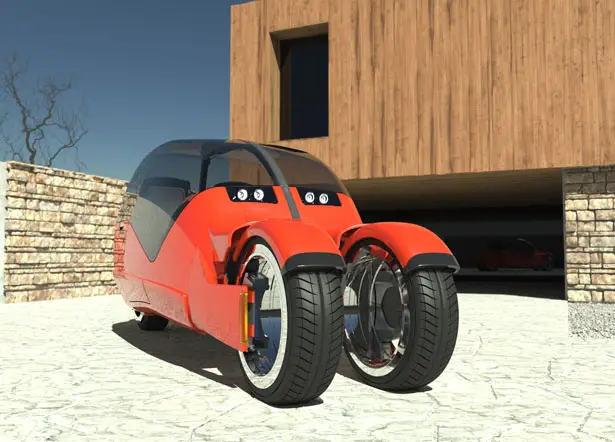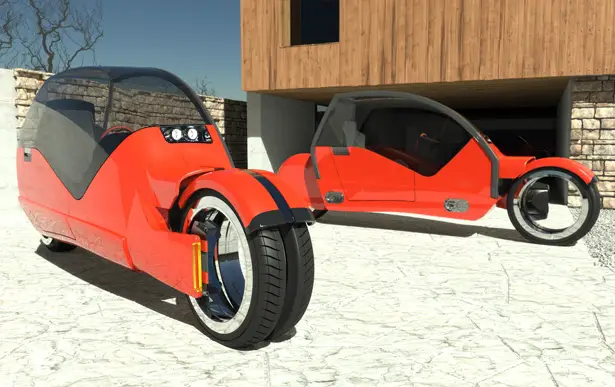 There are 2 different ways in handling motorcycles versus cars. With motorcycle, you can tilt it left and right to turn, and balance it with your legs as you ride. However, you don't need to balance a car since it uses 4 wheels and stays flat at all times. Keeping this in mind, Walters visioned a hubless steering mechanism for the car mode with a range of motion of about 35-degrees. It gives this vehicle an ability turn while fat tires keep a lot of surface in contact with the ground, but each wheel has the ability to tilt to its side just like a motorcycle wheel. When in motorcycle mode, that front wheel splits into 2 wheels to widen the motorcycle's posture, providing extra stability for the pod. Smart isn't it?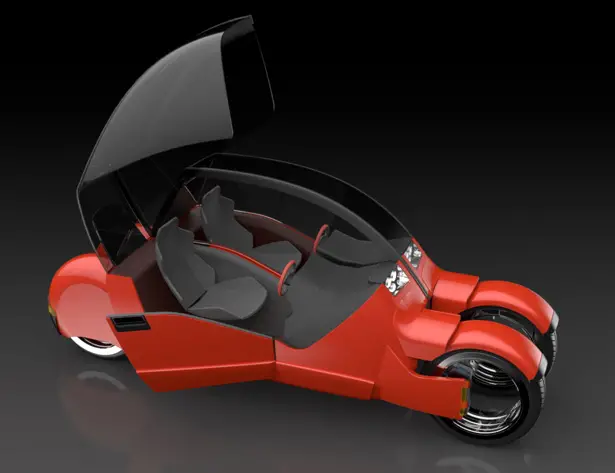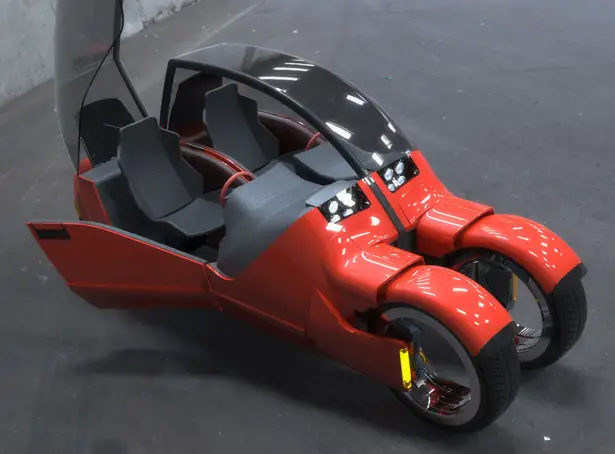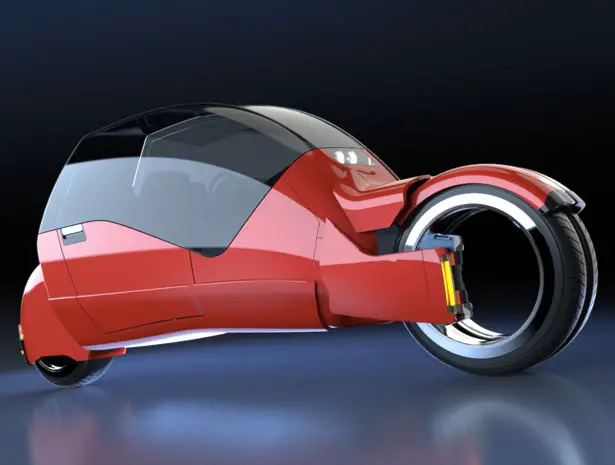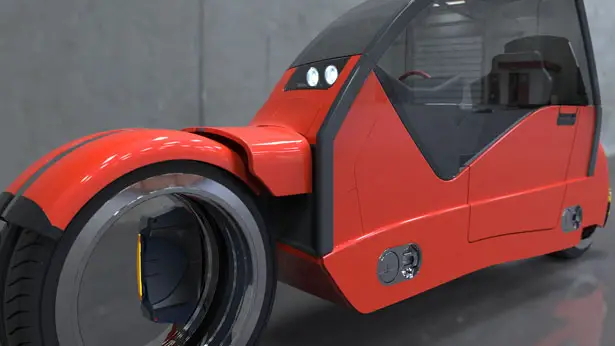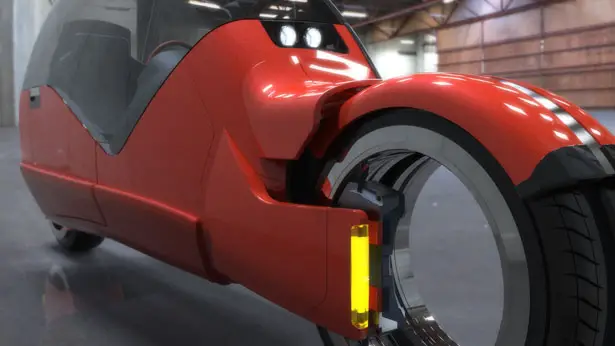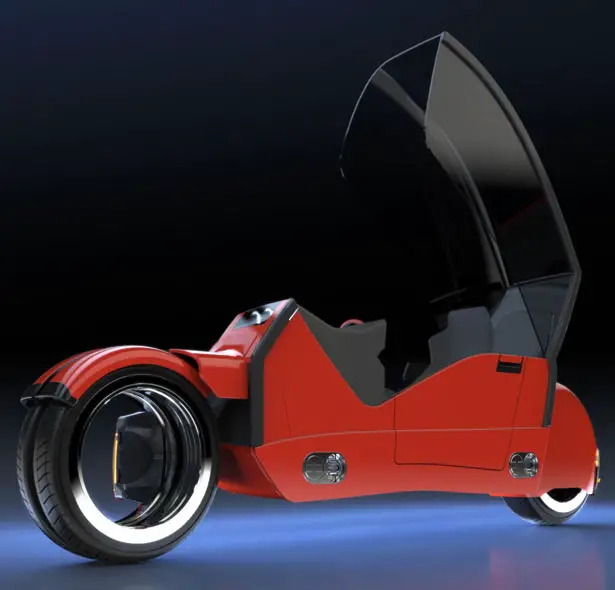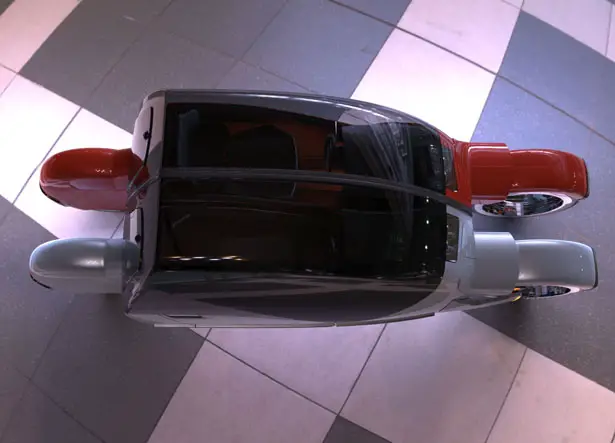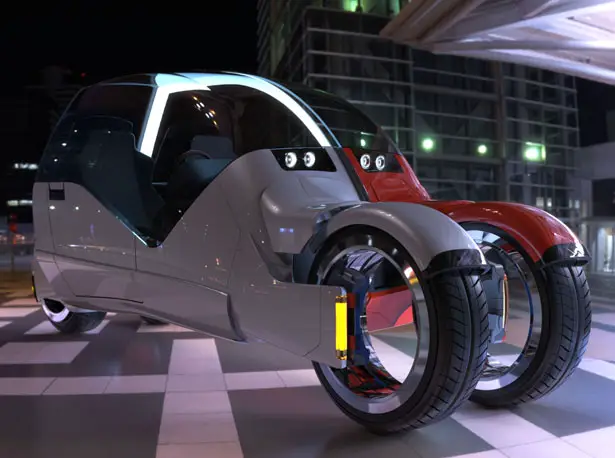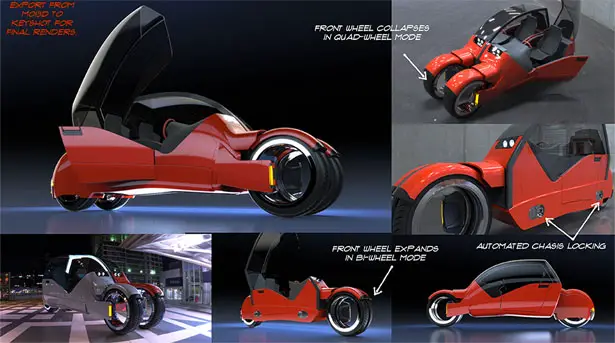 *Some of our stories include affiliate links. If you buy something through one of these links, we may earn an affiliate commission.