Gabriele Meldaikyte redesigned Home First Aid Kit to address our real needs in domestic environment. Many of us don't have the qualification to administer first aid, and most often than not, we have to treat the wound ourselves and that will be a bit difficult when you need to open packaging, unscrewing caps, tearing some stuff when the wound is on one of your hands. Usually we might experience deep cuts, minor scratches, or burn injuries in kitchen while cooking, typical injuries that occur in our home. This Home First Aid Kit has been designed by keeping all those injuries in mind, it's meant to be able to use with one hand only, so that when you have to apply the medical treatment by yourself, you won't have any trouble at all.
Designer : Gabriele Meldaikyte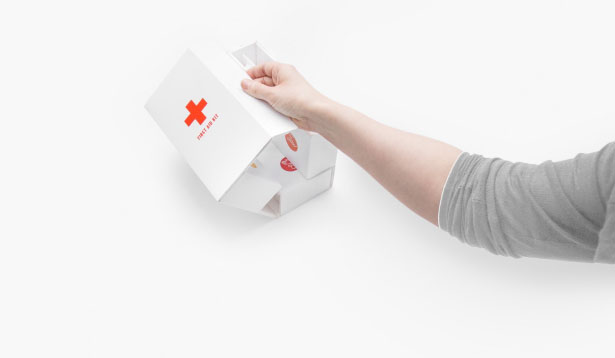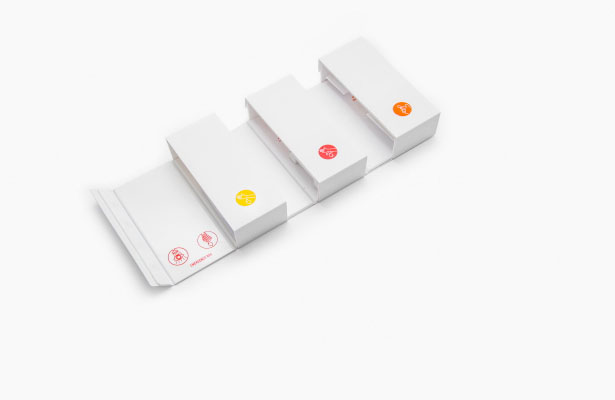 The design of the first aid kit divides each section to fit particular injuries: minor cuts/scratches (orange), burn injuries (yellow), and deep cuts (red). You can read step by step details of what you should do to treat your wound, all the tools available are accessible with one hand such as bandage applicator, plaster applicator, or dressing applicator. This concept helps you aware of the content of it, it is clearly to see what's missing or needs to be replaced.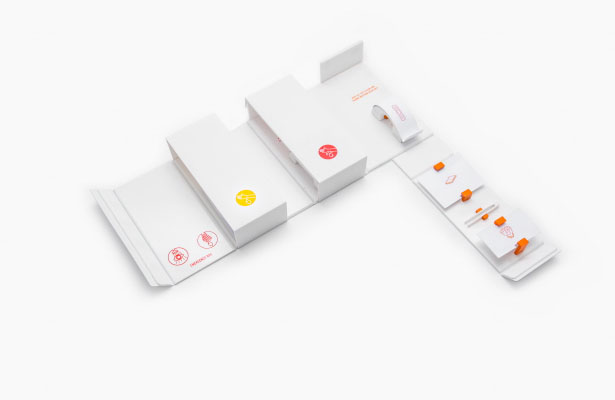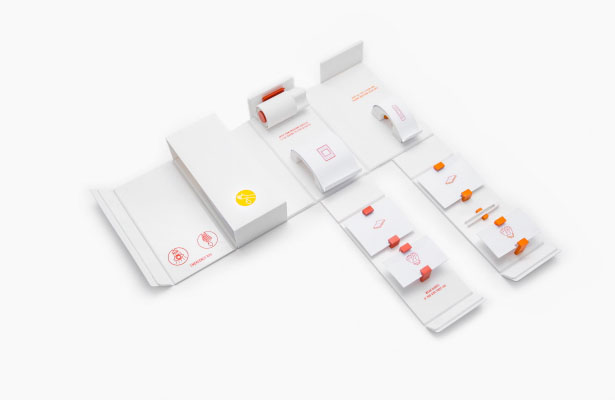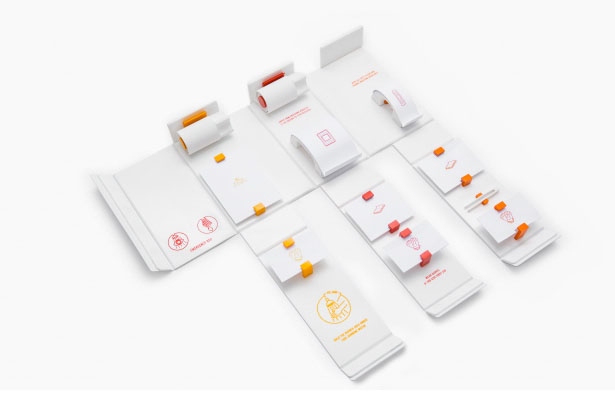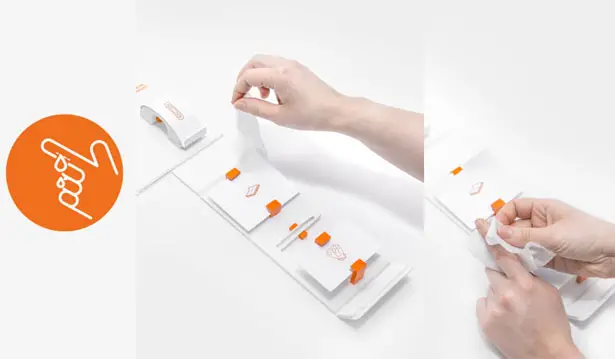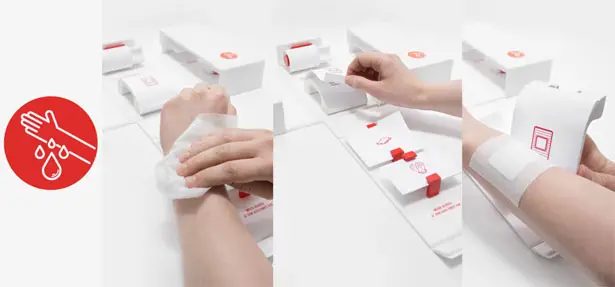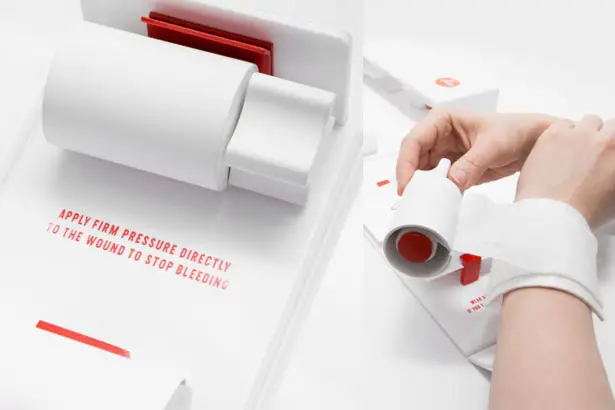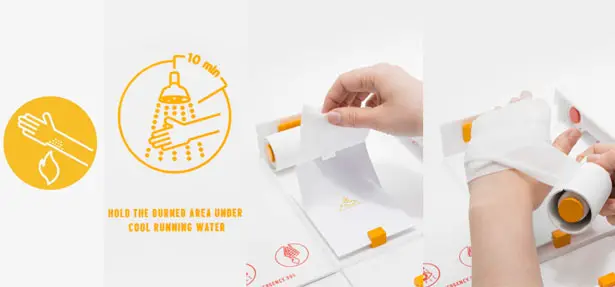 *Some of our stories include affiliate links. If you buy something through one of these links, we may earn an affiliate commission.