The Capshell is an intelligent medication storage that will eliminate the ever increasing non adherence tendency amongst the elderly. This portable and elegant tool reminds the user to take their medications at a preset time and will record the intervals of taking medications. The schedule of Capshell will be set by a pharmacist according to the requirements of a particular individual, loads the storage on a weekly basis and ensures whether the patient is taking his or her medications timely. By adopting Capshell, the elderly community will surely be able to reduce the number of mistakes they are doing regarding taking their medications.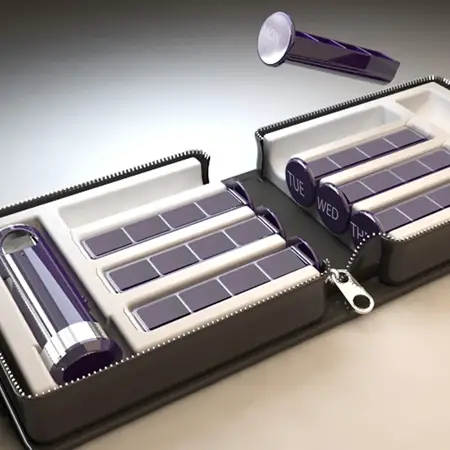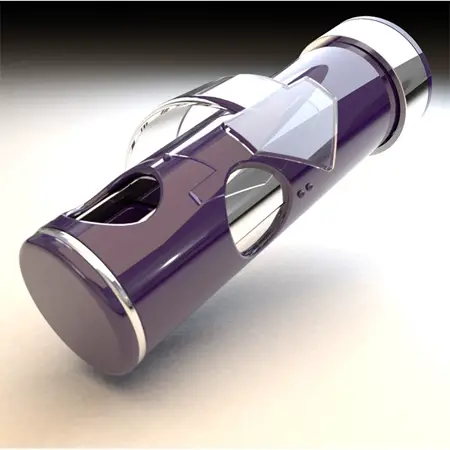 How it works:
The Capshell is a medication storage device that records when medication was taken and alerts the user at the correct intervals programmed by the pharmacist. If not attended to, then via Bluetooth an SMS alert is sent out to the users phone.
The outer shell slides round, revealing the corresponding opening for the time of day. This eliminates the use of the pinch grip by enabling the medication to easily fall into the palm of the user's ready hand.
The user reloads the Capshell daily by removing the inner capsule and replacing it with a new one. Each capsule holder has the name of the day on the circular end.
The memory chip in the casing records what time the case has been opened. This information is logged for reference so that the health care professional can monitor if needed. The following week, the user returns to the pharmacist to reload the containers and the pharmacist can check the data. The pharmacist checks whether the user has been able to access the medication and at what times, and whether the user has missed any intervals.
A doctor would also be able to check the device for the same purpose. The recording device in the product assists the doctor in keeping accurate patient records. If the patient's symptoms have not improved with a prescription, the doctor can discover whether it is due to the choice of medication or if it because of incorrect medical adherence on the patient's behalf.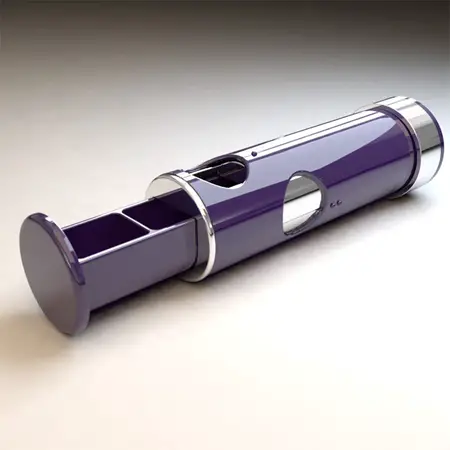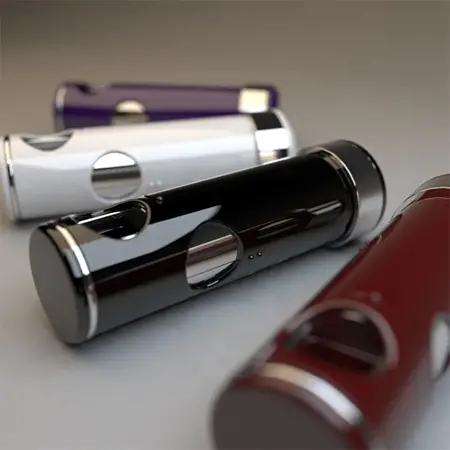 Designer : Steven Grech
*Some of our stories include affiliate links. If you buy something through one of these links, we may earn an affiliate commission.