There are several problems inside the olive recollection in a domestic level that lead to serious injuries to the workers which come from bad postures, adding also very old recollection processes that have not evolved in many time.
That is why X.Port has been developed and modified taking into account the whole olive recollection process to make the work easier. The first step is for the user to approach to the selected tree then pressing both red triggers of the handle, thus releasing the pressure of this X.Port. Once in position, the handle is lowered up to the horizontal position, which opens the valves of the pneumatic pistons, opening the trolley's arms and spreading the fabric.
Designer : Angel Sánchez Vargas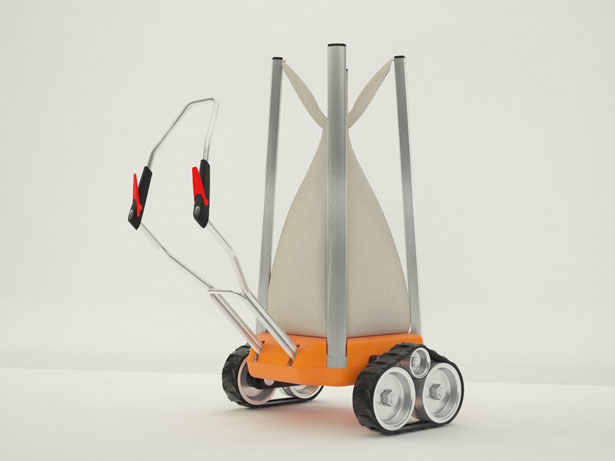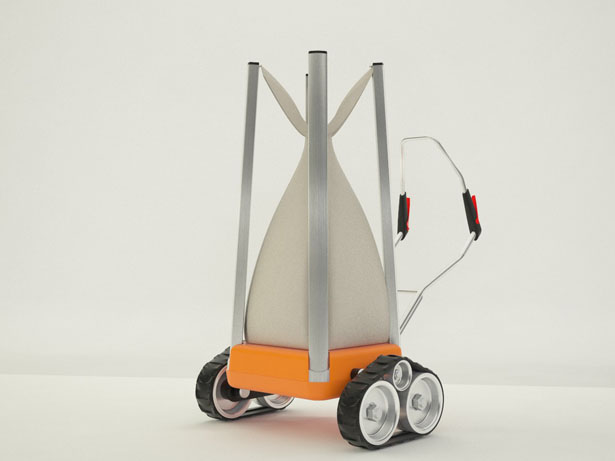 When the fabric is full, with the help from the handle, air will be pumped into the pneumatic pistons making the arms come back in the vertical position, it's time when the fabric will be tied as a sack. The handle of X.Port is then positioned in the normal height and the trolley is pushed to exchange the full sack with an empty fabric.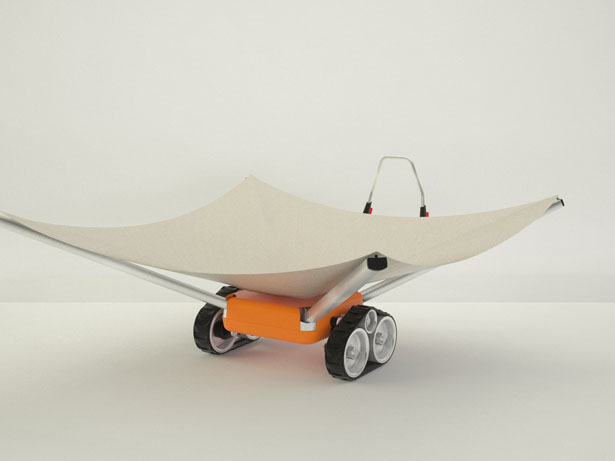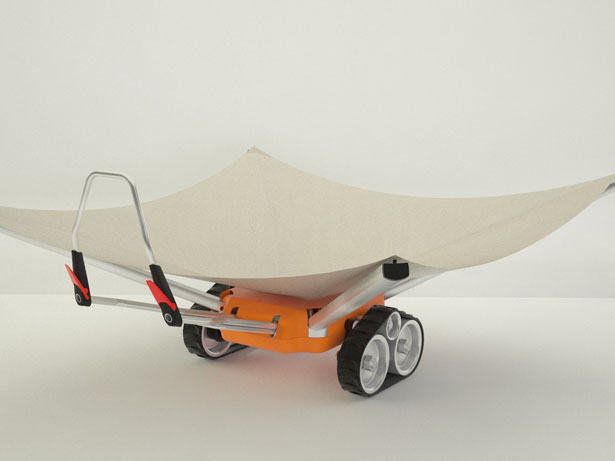 *Some of our stories include affiliate links. If you buy something through one of these links, we may earn an affiliate commission.