Started in 2005 when John Vozzo was working on the garage on a sky diving helmet, then his brother's friend Mark Bryant walked in. This was the moment where Mark saw a solution of his problem he'd been having within the horse racing industry, a rear hinged helmet that click together for closing instead of pull on and pull off. This could solve the problem where helmets come off under impact and not coming off after impact. A special kind of helmet that doesn't need a chinstrap.
Vozz RS 1.0 helmet is a full face, rear access, dual locking helmet. It features revolutionary design that changes the way we protect heads in high-risk situations. Mark Bryant and John Vozzo have developed Voztec system, a special mechanism incorporated into Vozz helmet that combines safety, comfort, and performance in a revolutionary way. Having a rear access designed helmet means that lower edge of the chin bar is rolled, creating a rounder shape chin bar that fits to user's jaw line, less snag points than conventional full face helmets. It also features an emergency safety release system and adjustable chin cup, these features would dramatically improve the user's safety, no more strap creep.
Designer : John Vozzo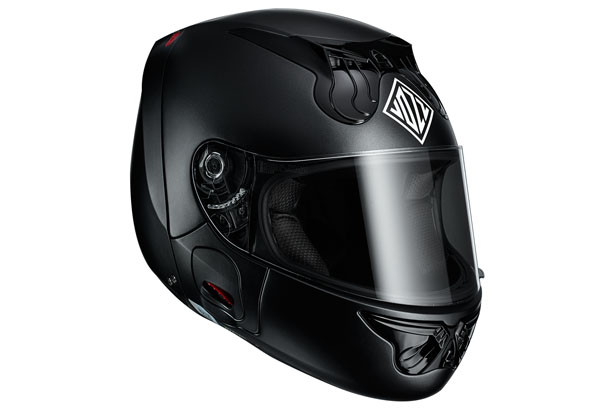 *Some of our stories include affiliate links. If you buy something through one of these links, we may earn an affiliate commission.