Winspeed Technologies introduces a revolutionary in-flight entertainment product, SkyDeck. It's an innovative system designed specifically to provide passengers with jaw-dropping view of the aircraft's external environment while in flight, it takes passengers to a safe, semi-external location. This can be a new exciting experiential in-flight entertainment for VIP aircraft owners or airline industry. This could be an additional source of revenue where airlines can charge passengers on a pay-per-view basis.
The company says that SkyDeck can be installed on a wide variety of aircrafts, from wide bodies to smaller executive jets. It can be incorporated with other design features such as an elevator or a staircase. Even though it's still at concept stage, it is currently patent and trademark pending, it looks really promising. The company has done extensive researches and studies in all aspects of the system that include system integration, structural modifications, loading, interior modifications, aerodynamics, and certification requirements.
Designer : Winspeed Technologies


SkyDeck will be designed to withstand all load conditions such as flight loads or birdstrike impact loads. It will use high strength materials for the canopy, the same that used to build canopies for supersonic fighter jets. The canopy would also come with UV-protection coating and anti-condensation film on the surface.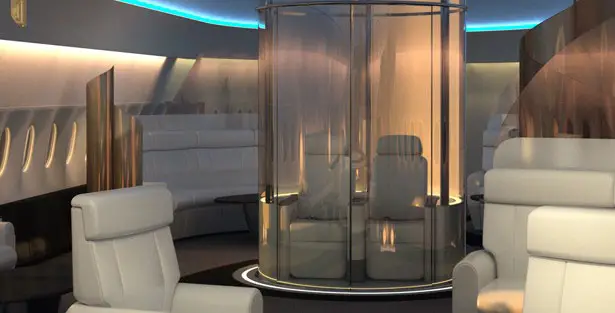 *Some of our stories include affiliate links. If you buy something through one of these links, we may earn an affiliate commission.