Protecting without restricting, Scaled is a concept structure that serves as motion limitation as injury prevention. Scaled is a set of mass-customized and interlocking protective scales that helps to prevent injuries in the first place. The innovative design allows Scaled to protect its user without restricting joint movement, it delivers protection and support only when needed.
Based on research, it shows that human join injuries are usually recurrent and cause long-term immobility. Scaled is a concept design that focuses on injuries prevention while improving quality of life. Inspired by nature, there are many animals that have physical protection from that threats due to their special skin, shells, or scales.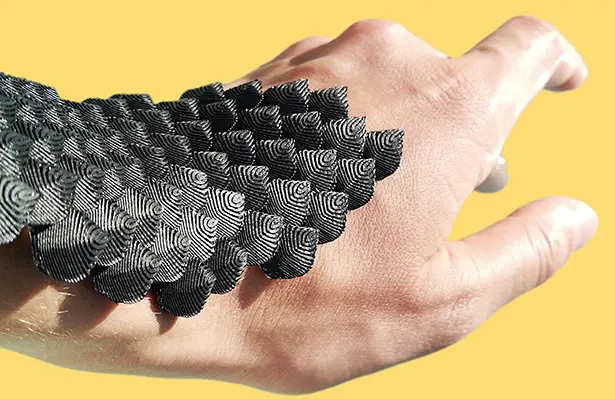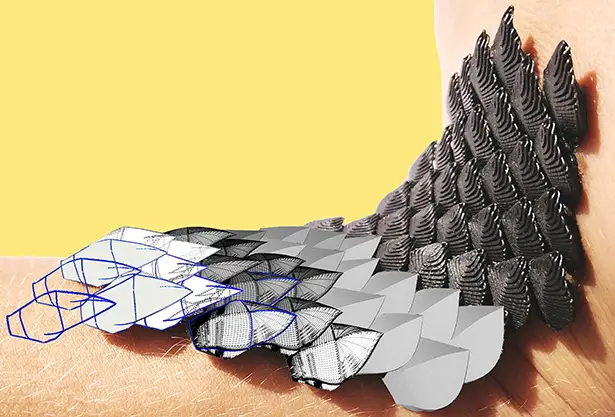 Designed by Natalie Kerres, Scaled helps user to prevent hyperextension joint injuries. It is a natured-inspired solution for flexible protective wearables. By applying parametric design, the structure of this scales is able to meet user's exact needs while restriction in motion can be regulated through set parameters. It has specially developed algorithm that designs a data-driven, customizes responsive scale structure based on user's specifications.
Scaled is a concept degree project that can grow into a potential start-up business, it has received funding from MedTech SuperConnector and will be further developed by creating prototypes, optimizing algorithm to enable clinical trials and further testing. When this concept is ready for real world, it can help speed up rehabilitation process while empower older adults.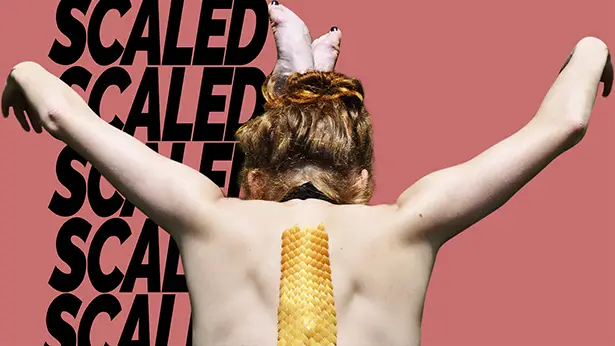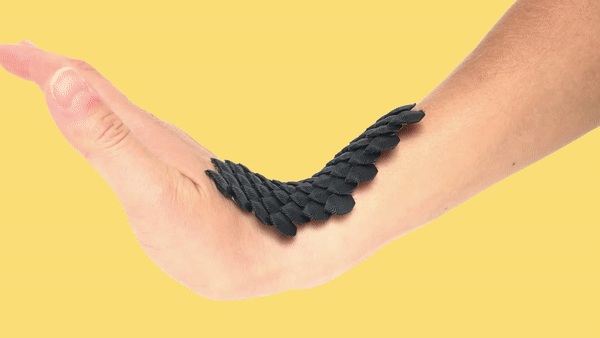 *Some of our stories include affiliate links. If you buy something through one of these links, we may earn an affiliate commission.