In 2056, when cancer is probably cured, F1 cars can be the leading of motorsport once again. At this moment, Formula 1 is preparing to get into a step closer to the 1000 horsepower turbo cars, the new car designs with bigger wheels and engine power aim to attract more fans to celebrate Formula 1 racing, an ultimate test of man and machine.
Mclaren MP6/P concept F1 car by Nathan Dearsley aims to bring back radical design with a hybrid of an electric 4-wheeled system combined with full on combustion drive at the rear. In this future scenario, in order to go back to their roots and hopefully regain dominance during the Senna/Prost times, McLaren have decided to turn their focus to classic Marlboro racing livery powered by Honda. This concept car features simple aerodynamic design with incredible low speed traction. The primitive body design gives power to kick a non turbulent flow air out of the rear boasted overtaking opportunities, however, in return, it would create unpredictable results with heavy breaking overtaking maneuvers to the delight of viewers.
Designer : Nathan Dearsley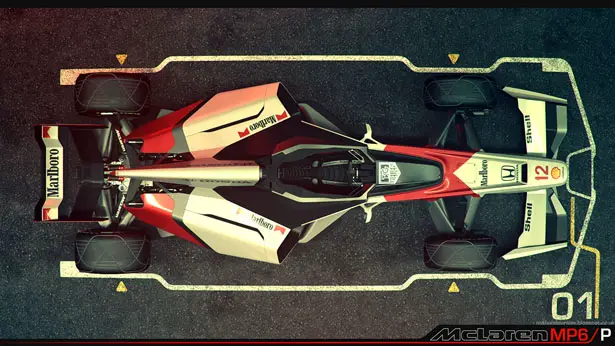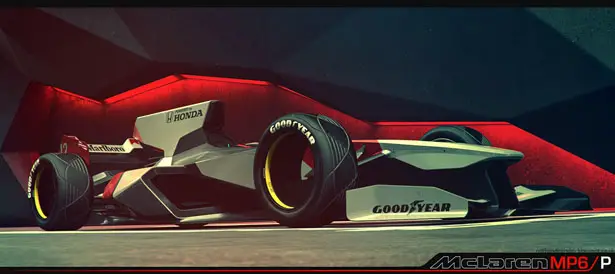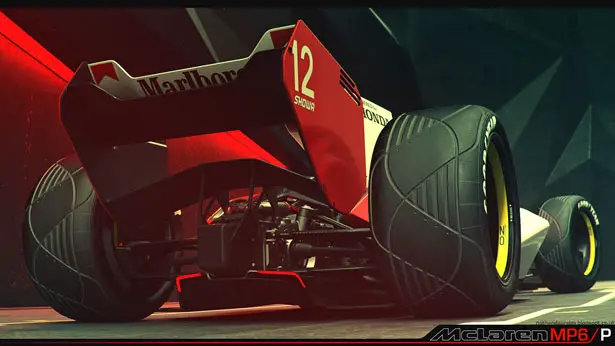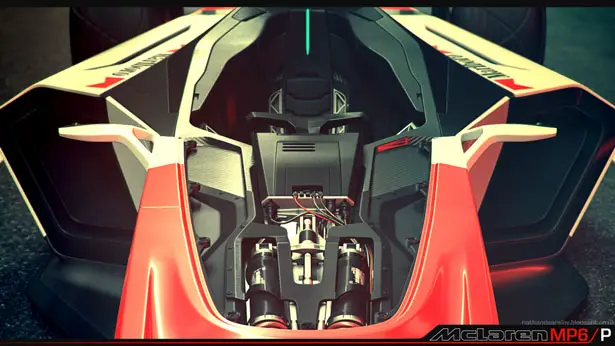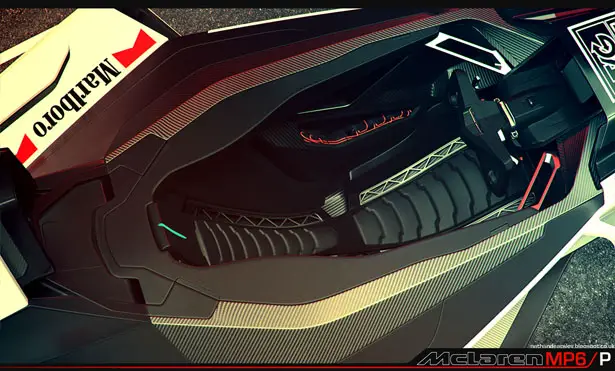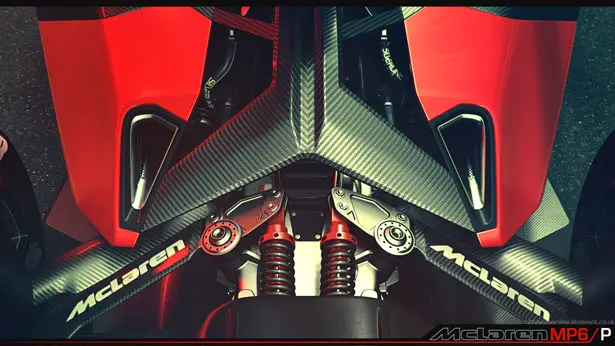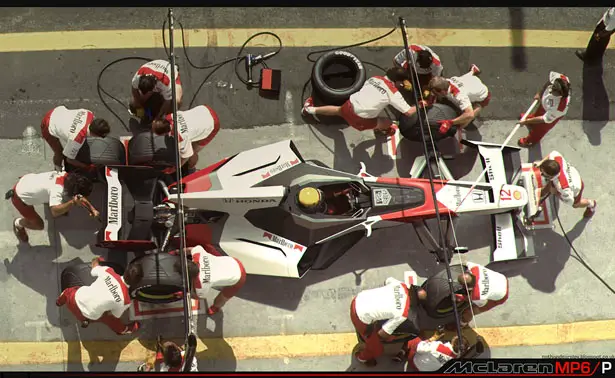 *Some of our stories include affiliate links. If you buy something through one of these links, we may earn an affiliate commission.