As a tribute to Porsche 911 Spyder, Project 411 redesigns the iconic 911 as modern EV. The Porsche 911 has become some sort of unicorn, it is unreplicated, dreamlike beast. Project 411 takes its cues from timeless 50s-60s design, you can see that aligning headlights with front wheels, including that smoothly wrapped body work, these little details are part of Porsche design DNA. There are many principles of the classic 911 incorporated into this new design, this time, 411 features electric power plant, contemporary lighting system, advanced electronics and systems.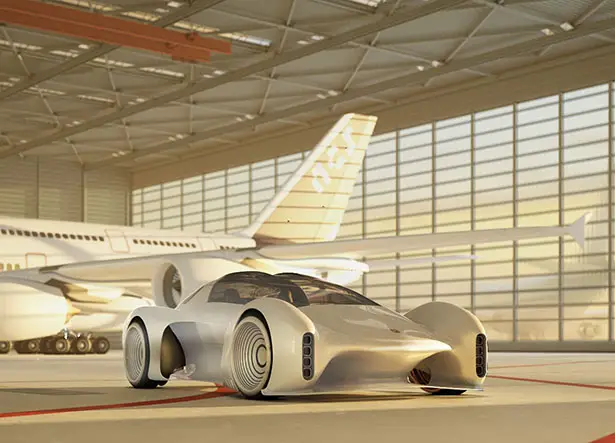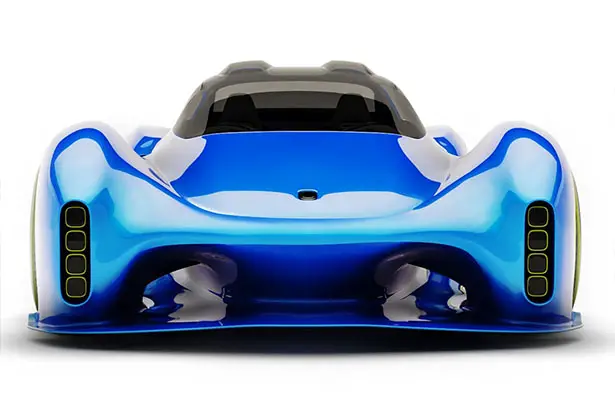 Designed by Hussain Almossawi and Marin Myftiu, Project 411 features interior that smoothly and organically follows curves and lines of general design language. The narrow bands carve those smooth curves, they look like protrude from the dashboard and enveloping the occupants with two seats. The cabin provides spacious legroom from primary use scenario of this car, that is autonomous cruising.
Project 411 concept uses inductive, on-the-go charging, it means that this vehicle would be able to achieve great performance and range needed at sustained high speeds. The road is provided with inductive charging stripes underneath the tarmac. There's a small car battery kept constantly charged this way, thus allowing this supercar to generate power from the road as it goes, just like electric trains.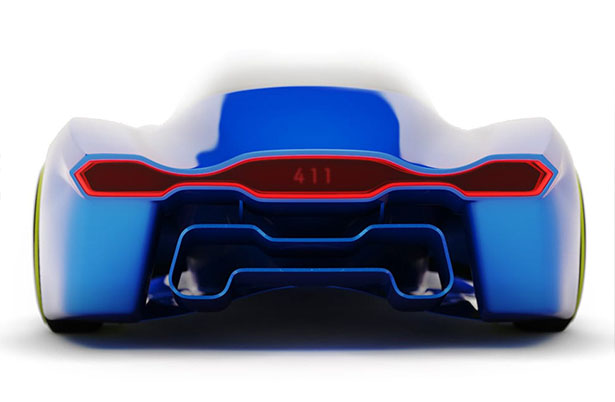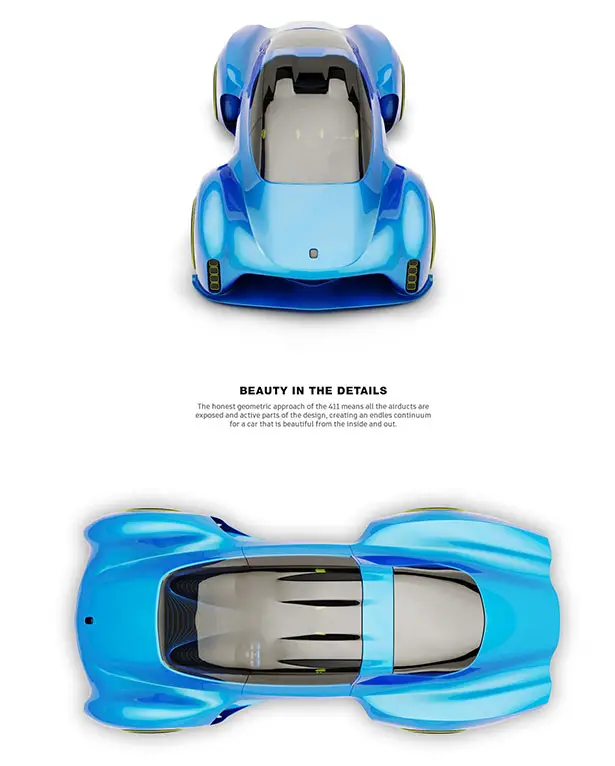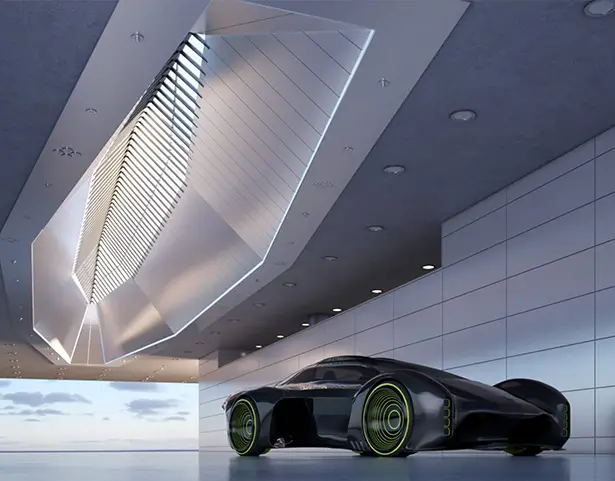 *Some of our stories include affiliate links. If you buy something through one of these links, we may earn an affiliate commission.