Life jackets are very crucial rescue equipment during a shipwreck, however, it is designed to fit one person per jacket. Connect is an innovative concept life jacket where it has section that can be split off in order to create a larger floating unit. The idea is creating a life jacket that consists of 2 parts where the bottom part can be connected with others to form a floating device for victims that are more vulnerable such as babies, children, or elderly people. Don't worry, even though the bottom part of this life jacket is taken away, the person who wears it can still float.
Designers : Zhang Chaojun, Wang Shuyu, Cao Xinyu, Zhang Mengbo, Wang Ziyao, Ma Lei, Su Hengchang, and Hou Jiale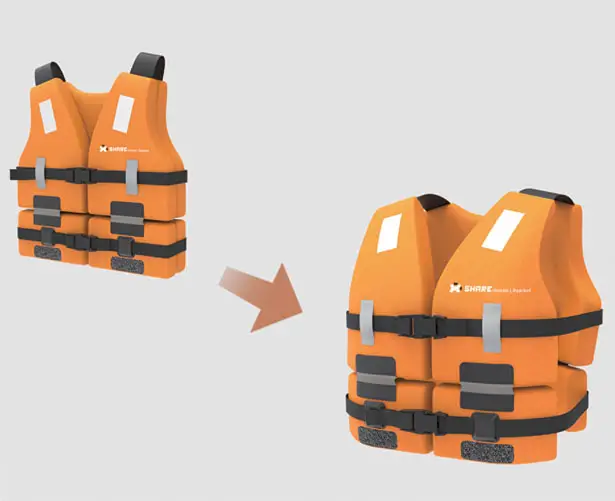 Connect Life Jacket is practical and convenient, it offers many possible rescue equipment needed during disaster. A simple redesign can effectively improve the functionality of conventional life jacket, user can simply separate the bottom section by releasing the clasp, then connect it to another section using the same clasp. Even when the bottom section is not used to create a larger sized floating device, it can also be used as a lifebuoy. This smart concept life jacket has won Red Dot Design award.
More images of Connect Life Jacket and Floating Device: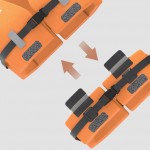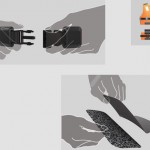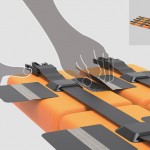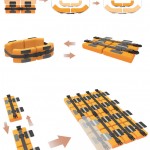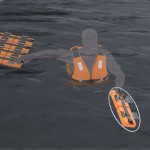 *Some of our stories include affiliate links. If you buy something through one of these links, we may earn an affiliate commission.